Best Christmas Display in America? Find it on Route 66
Posted on: December 28, 2022
|
|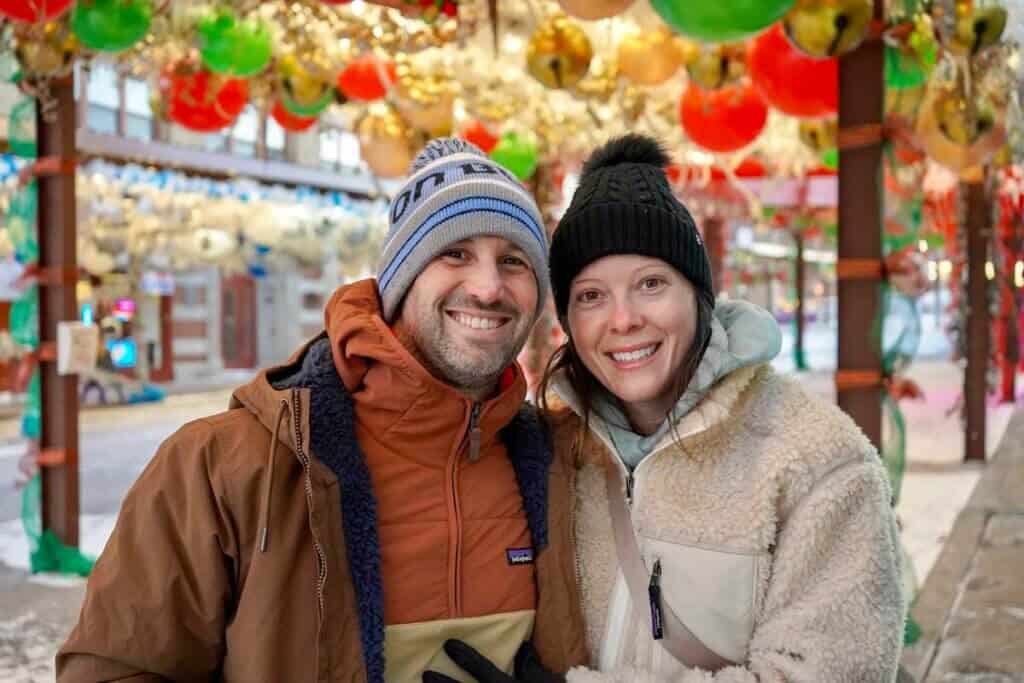 Ready to be transported to what you might envision as Santa's North Pole, full of dazzling decorations and places to get hot chocolate, candy, and truffles? Well, the Route 66 Christmas Chute in Oklahoma is that place! In fact, we think it's one of the best holiday destinations in America. But maybe we're a bit biased since we call Oklahoma home. So, if you live near Tulsa or are just passing through this season, you cannot miss visiting this holiday spectacular with over 35,000 lights!
Where is the Route 66 Christmas Chute?
The Christmas Chute is along the historic Route 66 route in Sapulpa, Oklahoma. Sapulpa is about 20 minutes from downtown Tulsa or an hour and a half from Oklahoma City.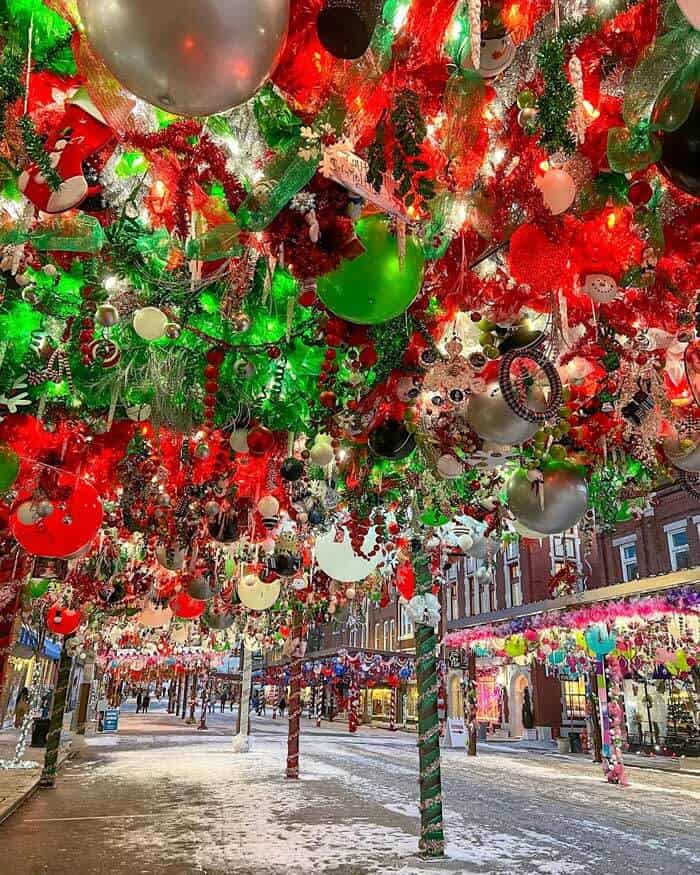 Things to See and Do While Visiting
The charming small-town feel and festive decor are sure to get you into the holiday spirit. It takes local volunteers and business owners over a month to decorate walkable canopies covered with thousands of Christmas decorations. The covered walkways have delightful themes such as Candyland, Rudolph, and Gingerbread Lane, along with festive music playing.
This year's annual "Light On!" event was on November 3rd, and the decorations stay up until the first of the new year. So, you still have time to see it if you haven't already!
Along with touring the lights and walking the historic strip, visitors can reserve an igloo and roast smores or enjoy the local restaurants, retailers, and pop-up shops. There is even a scavenger hunt for the kids!
This isn't just a magical Christmas wonderland for the kids. My husband and I stopped at a local coffee shop and warmed up with hot chocolate, and then we got truffles next door. We were giddy with holiday cheer! It is the perfect date night activity, and we highly recommend visiting.
This is the second year for Sapulpa's Route 66 Christmas Chute, and it has been a national hit. It was even featured on NBC's 'Today' Show!
Where to Park
Visitors can park downtown Sapulpa in any public parking spaces. The decorated section of Route 66 is closed off to traffic, so it is safe to walk around and take photos.
Yes, it is Free!
It is free to tour around and enjoy the decorations.
Visit the Route 66 Christmas Chute website for weekly events, to reserve an igloo, and find hours of operation for local businesses.
Get Your Christmas Kicks on Route 66!
If you find yourself in Oklahoma during the holidays or are just looking for a fun road trip destination, make sure to check out the Route 66 Christmas Chute. And if you can't make it this year, don't worry – the Christmas Chute should be back next year!
Merry Christmas!
---
Read More from The Happiness Function