Supernatural Obsessed: 10 Cities in the U.S. With The Highest Paranormal Activity
Last Updated: Oct 25, 2023
|
|
Comments Off

on Supernatural Obsessed: 10 Cities in the U.S. With The Highest Paranormal Activity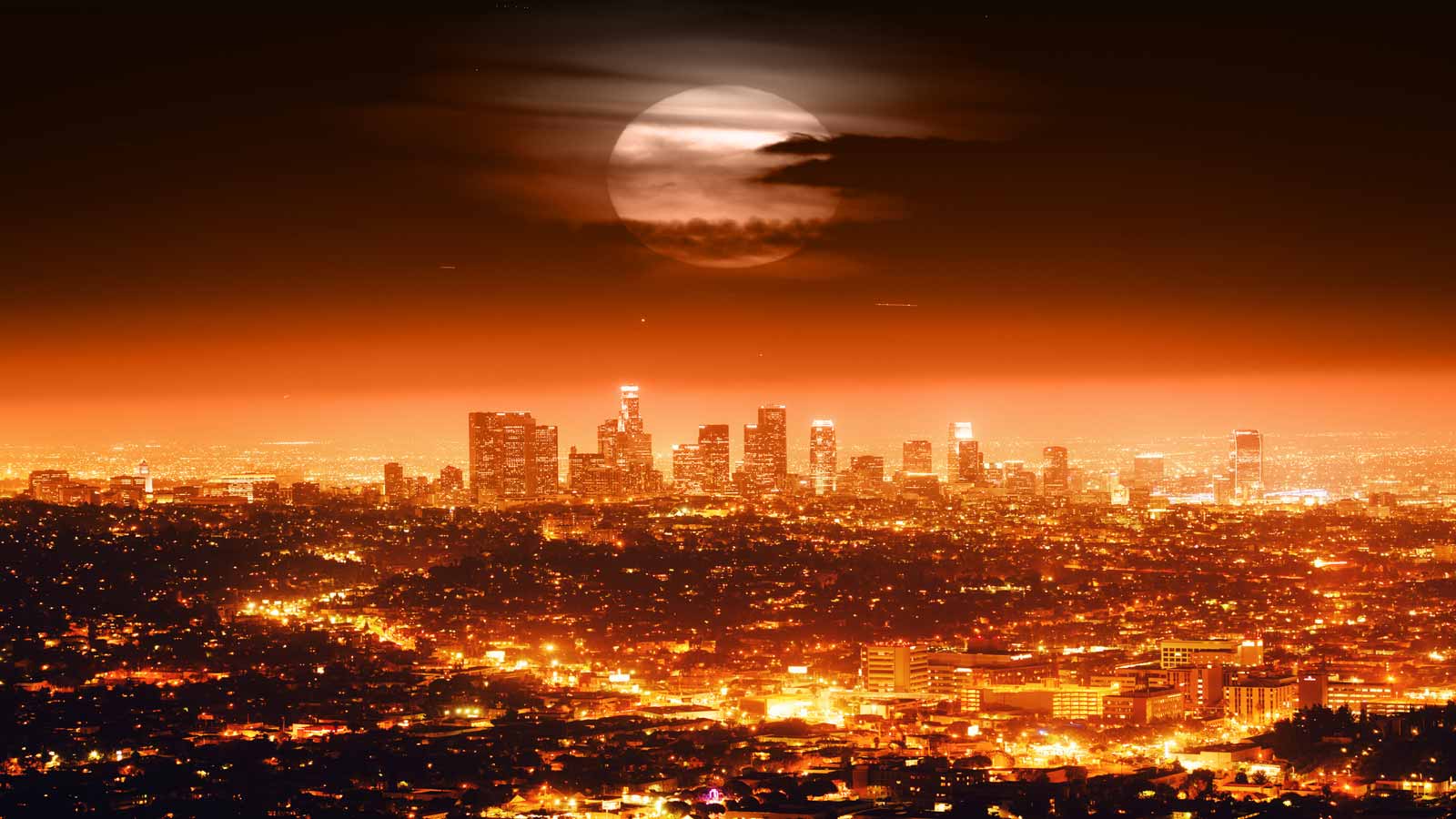 America is steeped in supernatural lore. From Bigfoot in the Pacific Northwest and the infamous Mothman in West Virginia to the haunted streets of New Orleans, paranormal tourism is alluring to many. And this type of tourism isn't isolated to Halloween.
In fact, 36% to 41% of people in the United States believe in ghosts. Spooky destinations all over America cater to those who love things that go bump in the night, whether it's ghost tours, festivals, haunted hotels, or museums.
Travel writer Bella Bucchiotti of xoxoBella explains, "The thought of staying in a haunted hotel may be unsettling for some. As a solo traveler, it was a chance to embrace the unknown and add an element of adventure to my trip. My imagination was in overdrive with the sounds of creaky floorboards and sounds in the hallway! I left feeling exhilarated that I got to step back in time and have a truly unique travel experience in a historic hotel."
A recent study by Lawn Love reveals the top cities where people are most likely to have a supernatural experience — just in time for America's most famous "witching hour" — Halloween.
1. Los Angeles, California
Topping the study at number one, Los Angeles is the most paranormal major city in the U.S. due to its number of haunted sites. The Hollywood Roosevelt Hotel has guests and employees whispering of movie star hauntings, and the terrifying Cecil Hotel was documented on the Travel Channel's hit series Ghost Adventures, thanks to its dark history.
2. New York City, New York
With hundreds of cemeteries, the Big Apple ranks second. Ghost hunters will also love checking out the state's official Haunted History Trail, with stories of mysterious things lurking in the darkness.
3. Chicago, Illinois
Al Capone's spirit may haunt downtown's Congress Plaza Hotel, which has been open since 1893. The Lincoln Park Zoo was built on a cemetery, and people have spoken of ghost sightings there for decades.
4. San Diego, California
Sunny San Diego is the residence of "America's most haunted house," the Whaley House. San Diego has been named the city with the most paranormal sightings in the U.S. Fright-seekers can take one of the city's private ghost tours downtown.
Travel writer Jenn Coleman of Coleman Concierge says, "San Diego has its share of ghost stories from eccentric millionaires who spent their fortune to commune with the dead to rumors about [the] poor souls who Wyatt Earp gunned down in the old red-light district."
"San Diego Ghost Tours took us on a haunted trolly to where these events happened. We not only learned about the history, but we got unparalleled access to where it happened, including after-hours entry into closed buildings," Coleman adds.
For more frightening fun, the beachside Hotel del Coronado hosts daily ghost tours, sharing true stories of spirits that have never left. With views like what's offered at the resort, it is no wonder anyone would ever want to leave — even in the afterlife.
5. New Orleans, Louisiana
It's no secret the Crescent City is hailed as a supernatural hot spot. Home to Voodoo Queen Marie Laveau and Rougarou folklore that will keep you up at night, there is a reason pop culture's most popular supernatural shows and books, such as The Originals or The Vampire Chronicles, are based in New Orleans.
For those eager to experience the occult and spine-chilling stories, visit the Voodoo Museum, take a guided ghost tour on Bourbon Street, or wander the historic cemeteries such as St. Louis Cemetery No. 1.
NOLA has the highest number of haunted hotels in the U.S., like the famous Hotel Monteleone. It is on the top 25 list of the most haunted hotels in America, according to Historic Hotels of America.
6. Philadelphia, Pennsylvania
Founded in 1682, the City of Brotherly Love is one of the oldest cities in America. With easy access to cemeteries and historic sites, the chances of having a paranormal sighting are good. The Leverington Cemetery has documented cases of mysterious activity and is a ghost hunter's paradise.
Other popular spooky attractions include the Eastern State Penitentiary, Pennhurst Asylum, and Fright Factory. The highly researched and R-rated Grim Philly Tours are a hit for adult visitors interested in vampires and risqué ghost stories.
7. San Antonio, Texas
Due to hauntings following the bloody battle at the Alamo, San Antonio is called the most haunted city in Texas. There are lots of stories floating around of people seeing apparitions of soldiers.
Melanie Allen from Partners in Fire shares, "I stayed in The Emily Morgan Hotel specifically because of its haunted history. It was built on the grounds of the Alamo battlefield and served as a hospital during its early history. According to legend, both circumstances play a role in the hotel's hauntings."
Allen continues, "While there, I asked the bartender if she ever experienced anything unusual. She loved sharing her experiences, claiming she had seen glasses fly off the shelves and a cloaked, shadowy figure lurking in quiet corners. I enjoyed the 1920s décor, giving the entire building a spooky vibe."
8. Dallas, Texas
Dallas follows San Diego with the most documented paranormal sightings and ranks eighth on the list overall. Haunted destinations include the Granbury Opera House, The Adolphus Hotel, and the Combs Creek Trail.
9. Indianapolis, Indiana
Indianapolis is no stranger to haunting stories. Deb Thompson, an expert on paranormal travel, says, "In Indianapolis, there are catacombs under the City Market that are said to be haunted. Objects are said to move around on their own, mists form, and apparitions are spotted."
For family-friendly thrills, the Children's Museum of Indianapolis puts on a famous haunted house — it's been going on for 59 years!
10. Las Vegas, Nevada
Sin City makes the top 10 list because it has the most paranormal societies and investigative organizations. Some say the broken-hearted ghost of Elvis roams the Westgate Las Vegas Resort & Casino, and Zak Bagans from Ghost Adventures created one of the creepiest museums in the world — The Haunted Museum. The museum offers a Late-Night Flashlight tour where guests can journey through the terrifying exhibits in the dark.
Fremont Street also has its fair share of hauntings, like the Apache Hotel and mobster Bugsy Siegel's home. Siegel helped create the infamous Vegas Strip.
The Thrill of Paranormal Tourism
According to data from YouGov, 4 in 10 Americans believe in ghosts and other supernatural beings. People are interested in things they can't explain. That's part of the allure and fun of paranormal-based tourism.
Tiffany McCauley, founder of the clean-eating food blog, The Gracious Pantry, shares her experience with supernatural tourism. "I visited a cryptozoology museum once because of the Bigfoot display. They had all kinds of mythical creatures there, but the evidence they provided for Bigfoot was pretty convincing. Even if you aren't a believer in cryptids, it's worth a stop for the entertainment."
With Halloween right around the corner, there's no better time to dabble in the mysteries of the unknown. From haunted hotels and museums to ghost tours, 'tis the season for spooky fun.
This article was produced by The Happiness Function and syndicated by Wealth of Geeks.