15 Epic Travel Experiences Around the World People Swear By
Posted on: September 28, 2023
|
|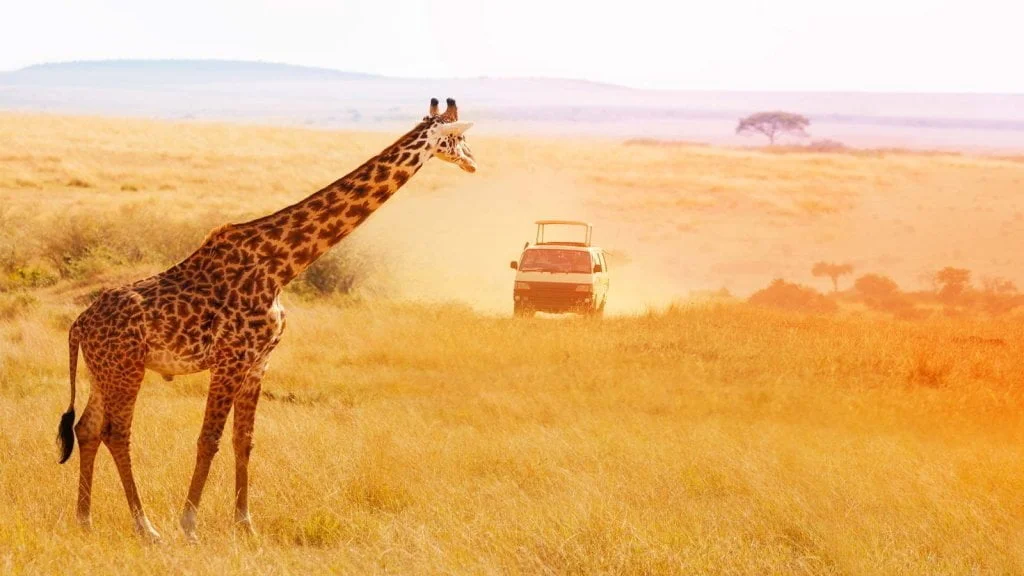 The world has no shortage of epic experiences. Every country is ripe with adventure if you have an idea of your interests and are willing to look. For those wondering where to start the search, here are 15 travel experiences people say other have to see to believe!
1. The Great Wildebeest Migration, Kenya
The Great Wildebeest Migration is quite a phenomenon – 1.5 million wildebeests harmoniously roaming the Serengeti together. This famed crossing typically occurs on the Mara River in Kenya, with mid-July to mid-September offering the best viewing chance.
2. Volcano Acatenango Overnight Trek, Guatemala
This treat of an excursion is one of the most affordable on this list. The adventure starts at the trailhead, where you will climb for about five hours. Reach camp in time for sunset over the clouds before Volcano Fuego starts rumbling and spewing lava in the distance. Prepare to reach Acatenango's summit early the next morning, followed by a far less grueling descent back down.
3. Amazon Jungle Tour
The planet's largest tropical rainforest deserves a shoutout, but did you know it spreads through eight countries? Indeed, Brazil is not the only place to experience its plethora of wildlife. You can savor the same breathtaking biodiversity in neighboring countries such as Colombia, Ecuador, and Peru.
4. Gorilla Tracking, Rwanda
Any Tarzan fan will know that gorillas are intelligent creatures. Gorilla DNA is roughly 98% similar to that of humans. Thanks to conservation efforts and ethical tourism measures, you can track these fascinating animals in their natural habitat and observe their grace up close.
5. Rainforest Kayak Tour, Costa Rica
Costa Rica is another country applauded for its conservation. It is the first country in the world to reverse deforestation. From chasing waterfalls and zip lining over cloud forests, there is much to do here in the way of "epic-ness." A kayak tour through the caiman-filled waters of Tortuguero National Park should definitely make your list.
6. Hot Air Balloon Ride, Cambodia
A hot air balloon ride is remarkable in any destination, but over Angkor Wat's iconic temples, it grants extra charm. You can choose to take flight for either sunrise or sunset. Each experience promises its own dose of magic, showing the ancient complex in a new light.
7. Orangutan Spotting, Borneo
Borneo remains the best place to see wild orangutans, and you can do this in several ethical ways. I saw these exceptional creatures firsthand while volunteering in Danum Valley, but companies also offer visits to wildlife reserves and multi-day jungle treks.
8. Swimming with Whale Sharks, Mexico
Here is an experience that will likely make a core memory. Picture you and your loved ones in the ocean with a mighty whale shark swimming nearby. Its distinct white spots shimmer in the water. Be sure to show this gentle creature the respect it deserves.
9. Holi Festival, India
As far as cultural festivals go, you would do well to find one as colorful as Holi. This Hindu celebration commemorates divine love and glory. It takes place every year, falling on the day after the full moon in the Hindu month of Phalguna (early March). You can join India's vibrant festivities all over, but the cities Mathura, Udaipur, Jaipur, and Agra come highly recommended.
10. Volcano Boarding, Nicaragua
Did you know that for only $30, you can board down Central America's youngest volcanic peak? Let me tell you though, this isn't an excursion for the faint of heart. My experience ended with me wiping out at 42 miles per hour. But if you're a thrill seeker craving adrenaline, that won't stop you.
11. Rainbow Mountain Day Trip, Peru
Why are the most beautiful views often the hardest to get to? Is it so that we can appreciate them more? Well, you'll have no difficulty marveling at the views from Rainbow Mountain as the landscape before you unfold in abundant shades.
Vinicunca is the one most tourists flock to, but I recommend Palccoyo. This less-frequented location requires a less intense hike and is home to three distinct rainbow mountains.
12. Antarctica Cruise
A journey into the heart of the South Pole expects you. Sure, it'll be cold, but one heck of an adventure awaits. This frosty landscape is an environment like no other on the planet. Playful penguins, ogling orcas, and jovial seals are all in store.
13. Savannah Wildlife Safari
Taking a safari is a once-in-a-lifetime experience that is money well spent. Snuggled in the back of a jeep at daybreak, listen closely as your local guide directs. One by one, the "big five" will emerge. The rhino's rumble or the lion's roar – looking back, which sticks out the most?
14. Sahara Overnight Desert Experience
Surrender home comforts for a night under the stars. I promise you; you won't regret it. Surrounded by the world's largest hot desert, the mood has a serenity to it. Meanwhile, the sparkling blanket above dazzles with shooting stars.
15. Helicopter Flight Over Rio de Janeiro
Witness Christ the Redeemer from a new angle as you buckle in and soar through the skies. The bustle of Rio shrinks below you. Your eyes dart from landmark to ocean. Recline comfortably next to that special someone. This is an epic ride you will never forget.
Lost in Time: Explore America's 12 Most Spooky Ghost Towns
Imagine the bustle and boom of a new town forming. History has shown that, just as quickly, these social hubs can deplete. The population might flee for many reasons, from environmental dangers to economic downpour. The once flourishing city becomes an eerie wasteland, forever lost in time. Later, paranormal enthusiasts arrive to explore the haunted site.
Here's a rundown of the 12 best ghost towns in the U.S., where tumbleweed blows through abandoned streets and tragic tales are ripe.
Lost in Time: Explore America's 12 Most Spooky Ghost Towns
15 Stunning UNESCO World Heritage Sites That Will Leave You Breathless
With up to 1,157 World Heritage Sites across the globe and counting, we sure are spoiled for choice. But which cultural marvels are worth the trouble? What natural wonders stand out most? Read on for a breakdown of 15 of the world's most incredible UNESCO sites.
15 Stunning UNESCO World Heritage Sites That Will Paralyze You Breathless
30 Haunted Hotels in America to Book if You Love Spooky Ghost Stories
If you're ready for your next ghost-hunting adventure, the U.S. has plenty to offer. From ghost sightings to strange noises and levitating objects, take a trip into the supernatural world.
If you're brave enough to face some of the most haunted hotels in America, keep reading to find out where your next ghost adventure will take you.
30 Haunted Hotels in America to Book if You Love Spooky Ghost Stories
Where indicated, some images courtesy of Depositphotos.com.
Source: Reddit