10 Things To Do in Townsend, TN: The Peaceful Side of The Smokies
Last Updated: Oct 9, 2023
|
|
Comments Off

on 10 Things To Do in Townsend, TN: The Peaceful Side of The Smokies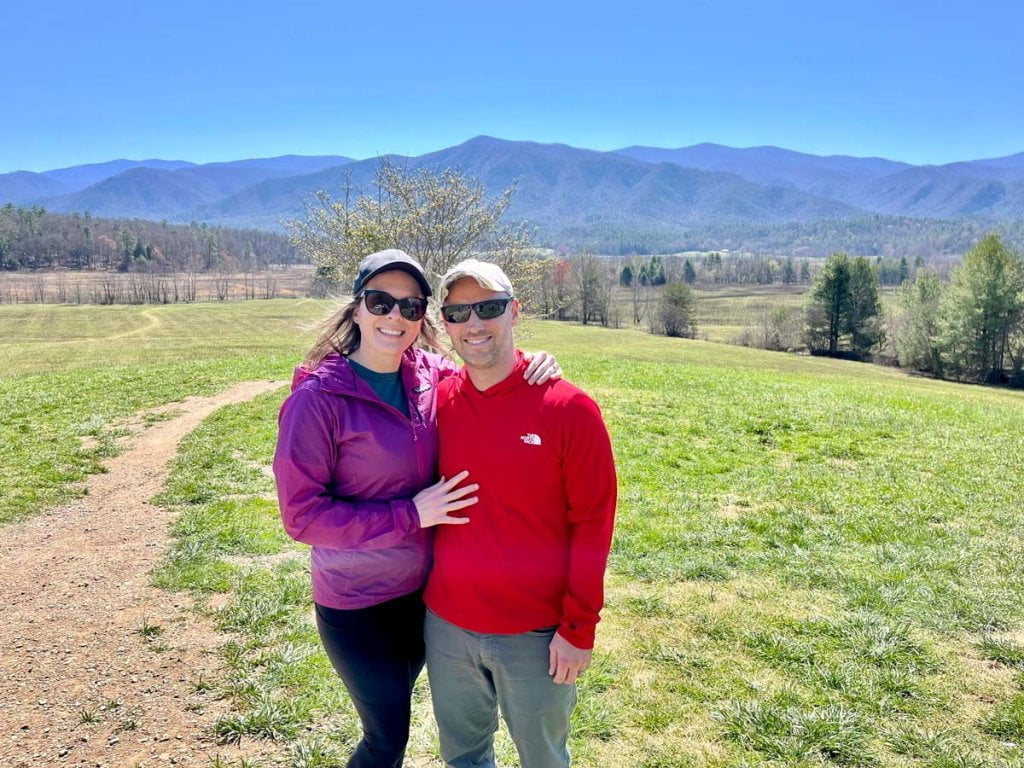 Great Smoky Mountains National Park is one of the most popular national parks in the U.S. Last year alone, just shy of 13 million visitors came to experience this national treasure. So, if you plan on visiting anytime soon, put Townsend, Tennessee, on your radar. It's an amazing gateway town bordering the park.
Townsend is quiet but trendy, it has a food scene that is out of this world, and there are tons of outdoor activities for those who love adventure travel. So, instead of taking the "Townsend Wye" when coming back from Cades Cove to go towards Gatlinburg or Pigeon Forge, head straight into Townsend, the peaceful side of the Smokies.
Best Things to Do in Townsend, TN
We've been dreaming of visiting the Smokies, so when the Smoky Mountain Development and Tourism Authority invited Wealth of Geeks to visit for a hosted stay, we jumped at the chance to experience three days in Townsend, Tennessee, and the surrounding area. All opinions are my own.
"Townsend is the place you want to come to get back into nature and immerse yourself in the great outdoors," says Kim Mitchell, Director of Tourism Development Blount Partnership. "It is a secret gateway to the Smokies."
Sounds like your kind of place, right? Here are the best things to do!
1. Visit Great Smoky Mountains National Park
You can't go to Appalachia Country without visiting the Great Smoky Mountains National Park, based out of Townsend, for your trip. Sightseeing and hiking are the top things to see and do in the park.
Every season is magical in the Smokies. Visitors can see the wildflowers blooming in the spring, summer is the perfect time to float down the Little River, and fall is extraordinary for leaf peeping. With a mild winter at lower elevations, exploring the park during this time means fewer crowds.
2. Cruise The Cades Cove Loop Road
One of the most popular things to do in Great Smoky Mountains National Park is to drive the 11-mile Cades Cove Loop. People flock from all over the world at the chance to see the area's famous black bears and historical sites.
Cades Cove was historically a farming community. Today, the National Park Service keeps the area open and maintained. Parkgoers can explore the old buildings and listen to talks from volunteer rangers about the early settlers along the way.
This area is perfect for photography lovers and folks hoping to catch views of the iconic black bears. When viewing wildlife, please practice safe viewing from a distance. Remember, bears are wild animals; treat them with respect, give them plenty of space, and never get close.
3. Learn About the Area at the Heritage Cultural Center
Another wonderful thing to do in Townsend, TN, is visit the Great Smoky Mountains Heritage Center. They have an extensive Cherokee Native American Collection, tours, and hands-on learning activities about life in East Tennessee during the 19th Century. Explore the exhibits and galleries or catch a concert during their summer series.
The Heritage Cultural Center also offers public or private tours of Cades Cove, which is convenient because it helps cut down on traffic in the park, and you don't have to worry about finding a parking spot at all the stops. We did this, and it was fantastic! We got to learn about the area's history through a local guide and volunteer park ranger.
4. Hit the Hiking Trails
There are over 850 miles of trails in the Great Smoky Mountains National Park; you can even intersect the Appalachian Trail on your day hike adventures. There are so many opportunities to hike in and around Townsend and the backcountry.
According to local Houston Oldham and Director of Operations at Oldham Hospitality, "Spruce Flats is the quintessential Smoky Mountain hike." He shares, "It has waterfalls, mountain views, and elevation gains."
Houston also recommends Chestnut Top, elaborating that "every famous flower in the Smokies blooms here first in the spring." Head towards Tremont inside the park boundaries to get to the Spruce Flats trailhead. There is parking for the trailhead nearby.
Hikers will also enjoy Abrams Falls, Sugarland, and Clingmans Dome if they want to spend more than one day hiking in the Great Smoky Mountains National Park.
5. Be Curious at Great Smoky Mountains Institute at Tremont
Speaking of Tremont, nestled inside the park, is an educational institute dedicated to helping others learn more about the great outdoors. This isn't just a place for school field trips and summer camp; Tremont offers adult and family adventures like naturalist certifications, photography, and writing workshops.
6. Go Mountain Biking at Vee Hollow
For mountain bike enthusiasts, located off the parkway (Highway 321) behind Company Distilling, Vee Hollow boasts 14 miles of epic mountain biking trails. The trails are free to use and open to the public. But, if you didn't bring your mountain bikes while visiting for the weekend, no worries – you can rent bikes at the bike shop.
You'll find crazy fun electric mountain bikes available to rent from the bike shop. "The e-mountain bike allows you to go all day and bike as much as you want to go," says local guide Scott Coffman. Talk about leveling up your mountain bike game. My husband and I had a blast!
7. Experience Iconic Whiskey Tasting
Tennessee is famous for its whiskey scene. Whether you love whiskey or have never had much of it, Company Distilling is the place to go, especially after mountain biking or hiking all day. Along with a fun ambiance, you're in the hands of expert distillers here.
One of the founders, Jeff Arnett, was the Master Distiller for Jack Daniels and had a 20-year career with the global giant. And Kevin Smith, who oversees brewing and distilling, is a leading name when it comes to fermentation. All this to say, be sure to sample one of their eight spirits and grab a bottle to take home. You can even tour the distillery!
8. Soak up the Sun Tubing
Tubing down the Little River is a popular summer activity, and it's one of the most fun things to do in Townsend! Locals and folks from the surrounding cities head to Townsend to relax and have fun in the sun. Visitors can put their tubes in the water at "Townsend Wye." There is a local guiding outfit in town called Smoky Mountain River Rat if you'd like to rent gear and catch a shuttle to the launch spot.
9. Try UTV Rides
If you love the feeling of wind blowing through your hair and cruising around on UTVs, you can rent them in Townsend. We rode a rig from Rocky Top Adventure Rentals and cruised along the local scenic byways. It was so much fun, and we saw breathtaking scenic views of the Great Smokies.
10. Explore Tuckaleechee Caverns
Hailed as the "Greatest site under the Smokies," Tuckaleechee Caverns is mesmerizing. Go on a guided tour to fully understand the geology of the caverns. The cave is family owned and operated. Inside there are a river flowing and incredible cave formations to witness.
Along with this impressive natural wonder, the location is home to a famous Seismic Station, AS107, the most sensitive station on Earth! It is monitored by the government 24/7. Talk about putting a small town on the map.
Where to Stay in the Townsend Area
When visiting this neck of the woods to explore the national park and surrounding area, there are many places to stay. From camping or staying in cabins, Townsend is the perfect place to base your Smoky Mountain adventures.
Townsend isn't commercialized, with locals running cozy accommodations. We stayed at Little Arrow Outdoor Resort and visited Dancing Bear Lodge.
Little Arrow Outdoor Resort
Whether you're pulling an RV, plan to camp in a tent, want to stay in a cabin, or try glamping, Little Arrow Outdoor Resort is calling your name.
Settle down for the night in a Luxury Glamping Tent, which isn't your ordinary hunting camp setup. At Little Arrow, they do luxury camping right! The beds even have heated blankets. In addition, each glamping tent has a mini kitchen, a fancy bathroom, comfortable beds, a flat-screen TV, a beautiful patio, and a fire pit. And you're steps from the Little River.
It's the perfect place to return to after floating on the river during the summer or leaf-peeping during the fall. You're minutes from the national park at this excellent campground in Townsend. The resort is also pet-friendly.
Dancing Bear Lodge
Another fantastic place to stay in the area is Dancing Bear Lodge. They have 28 cabins, with a few more on the way. For a romantic and rustic retreat, you'll enjoy Dancing Bear. And their Appalachian Bistro is next level.
Where to Eat in Townsend
Speaking of bistros, Townsend has an unreal food scene. You'll be surprised by the food selection in such a small town. The best restaurants in Townsend are the Dancing Bear Appalachian Bistro, Peaceful Side Social, Company Distilling, Townsend Abby, and Diamond Jack Wine Bar. For coffee, swing into Towns End Coffee Co or The Dancing Bean.
How to Get There
Townsend, TN, is about 30-45 minutes Southwest of Knoxville. If you're not from the area, fly into Knoxville and rent a car to cruise around and explore during your visit. Getting in and out of the Knoxville airport is a piece of cake.
At the end of your trip, after you check out, if you have time to burn before catching your flight, stop in Maryville for brunch at the Southern Grace Manor. They have a fantastic gluten-free menu.
Townsend is only 30 minutes from Pigeon Forge or 45 minutes from Gatlinburg for those wanting to check out the touristy side of the Smokies.
Enjoy the Peaceful Side of The Smokies
There are many reasons to visit the Smoky Mountains, and you'll love planning a getaway in Townsend, TN. From exploring the most visited national park in the US to enjoying all the outdoor activities and diving eyes, then mouth first into the fabulous food scene, Townsend and Sevier County is the place that brings out the real magic of the Smokies. Along with a friendly Appalachian community, you'll want to come back again and again.
Where indicated, image courtesy of Depositphotos.com.
This article originally appeared on Wealth of Geeks and was syndicated by The Happiness Function.