5 Best Things to Do at the Skagit Valley Tulip Festival in Washington State
Posted on: February 27, 2023
|
|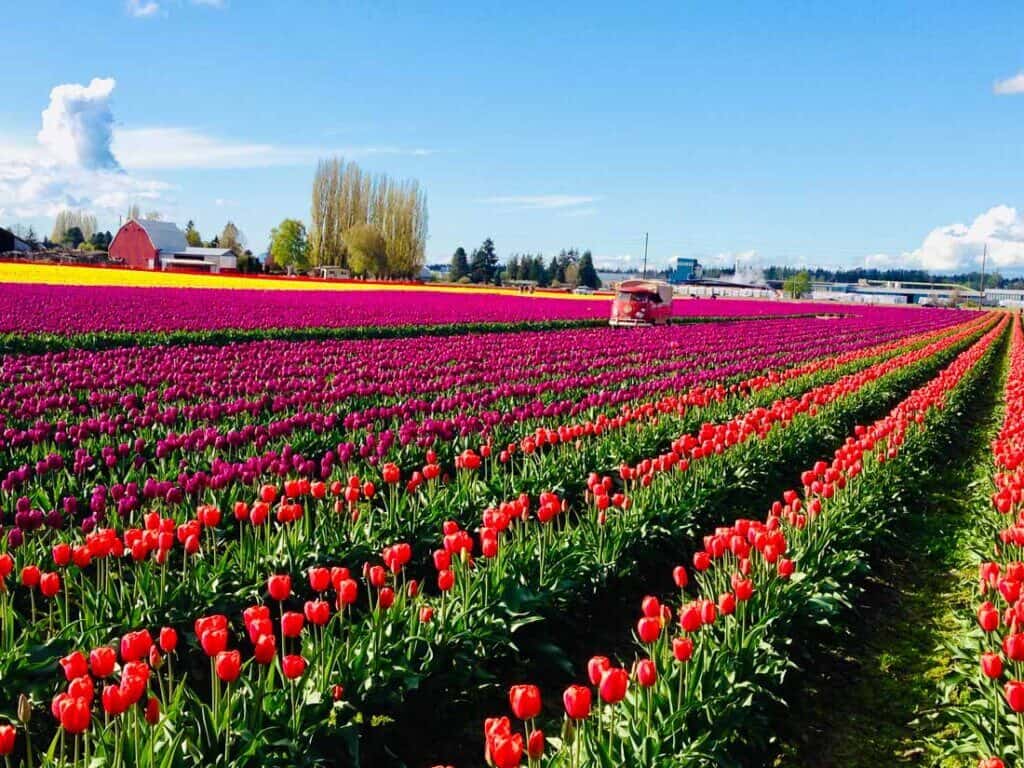 Are you looking for a fun and inspiring way to enjoy springtime? Here in the gorgeous Skagit Valley, the Tulip Festival allows locals and visitors to experience some of Mother Nature's most stunning blooms.
From breathtaking fields of multi-colored flowers to exciting events throughout Mount Vernon, there are plenty of things to do at the Skagit Valley Tulip Festival! Whether you want incredible photo opportunities or unique experiences in town, follow this guide to get inspiration for amazing activities during your trip.
5 Best Things to Do in Skagit Valley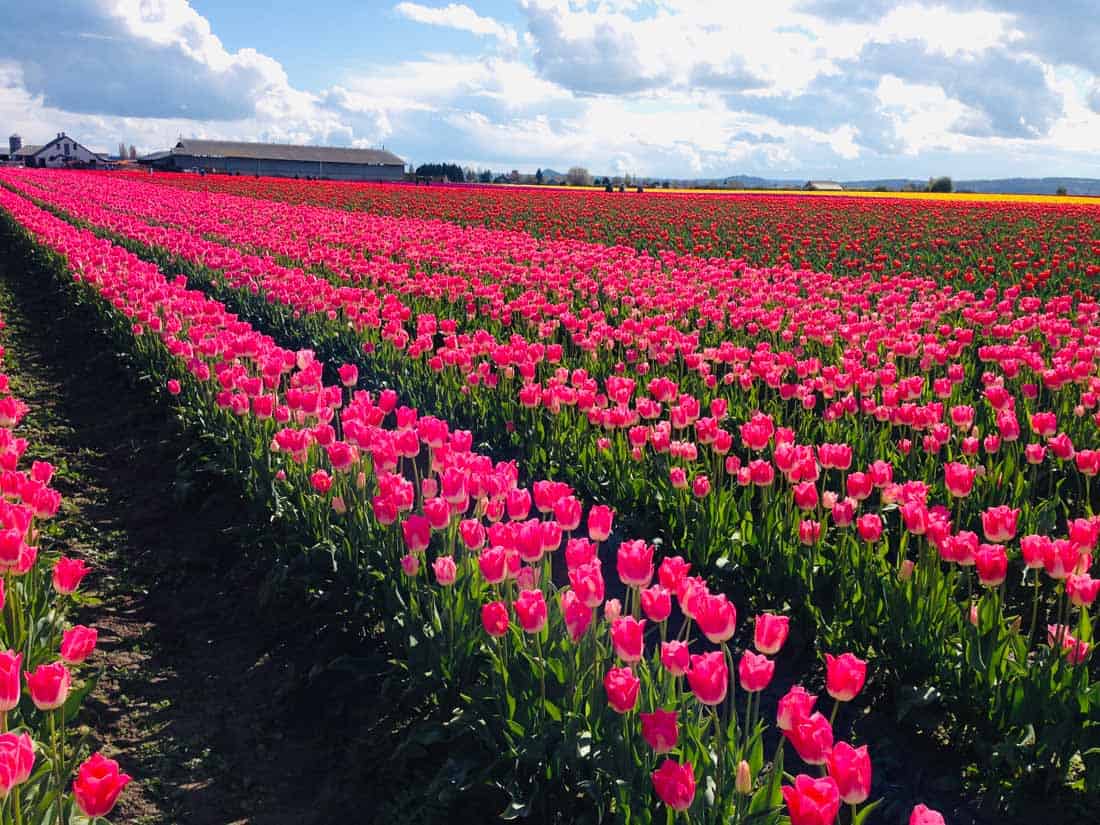 There are so many cool things to see and do in Skagit Valley. Take time to tour the tulip fields, explore Mount Vernon, hike, walk around, visit Padilla Bay, and maybe even check out the local wineries. These activities, paired with visiting the annual tulip festival, make for a fun weekend getaway in the Pacific Northwest. Keep reading for 5 things not to miss!
1. Tour the Tulip Fields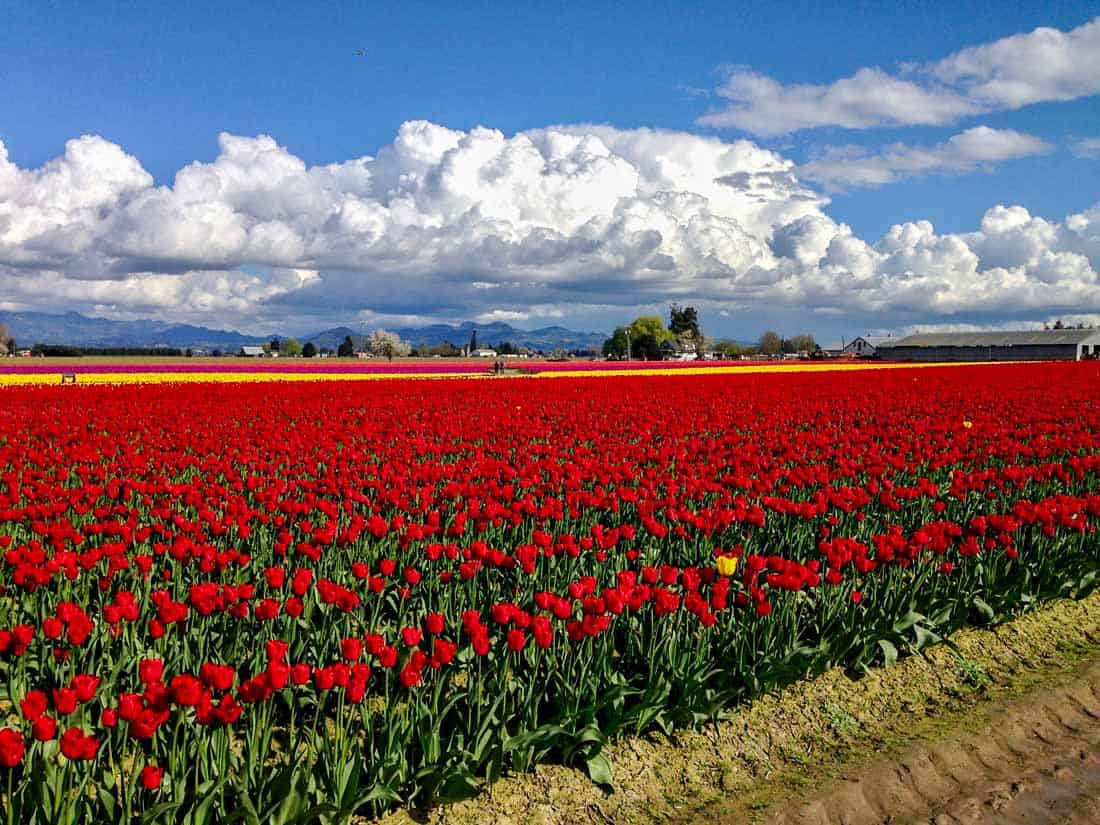 Nothing signals spring quite like the vibrant, colorful blooms of tulips. At the Skagit Valley Tulip Festival, located near Seattle, you can find fields of these gorgeous flowers from April 1st through April 30th each year.
Visiting the Skagit Valley during tulip season makes for a fun outdoor getaway for all, including couples and families. The flower fields are magical and make for the perfect adventure.
2. Explore Mount Vernon Washington
After visiting the flower fields, head into Mount Vernon and explore this quaint little town. Mount Vernon is a friendly community nestled in the beautiful Skagit Valley. Here, you can enjoy dining at local restaurants, checking out the local shops, and walking the river trail. The area is surrounded by breathtaking views of the Northern Cascades.
3. Visit Padilla Bay
Be sure to drive out to the bay. It is about 20 minutes from downtown Mount Vernon to Bay View State Park. You can walk around and soak in the views of the bay and the San Juan Islands.
4. Visit the Wineries, Orchards, and Treat Yourself to Wine Tasting
Washington has a huge agriculture scene. On top of tulips in the area, there are grape vineyards, wineries, and fruit orchards. Check out some of the local wineries during your getaway to Skagit Valley.
Below is a list of the best wineries and vineyards close to Mount Vernon.
5. Go Hiking Near Mount Vernon
Mount Vernon and the surrounding area are absolutely gorgeous. Find some places to explore and hike close by, such as Little Mountain Park and the Riverbend Loop Trail.
If you are up for getting further out of town, discover hiking trails in the Northern Cascades. We like to use the AllTrails app to locate hikes when we travel.
Best Time of Year to Visit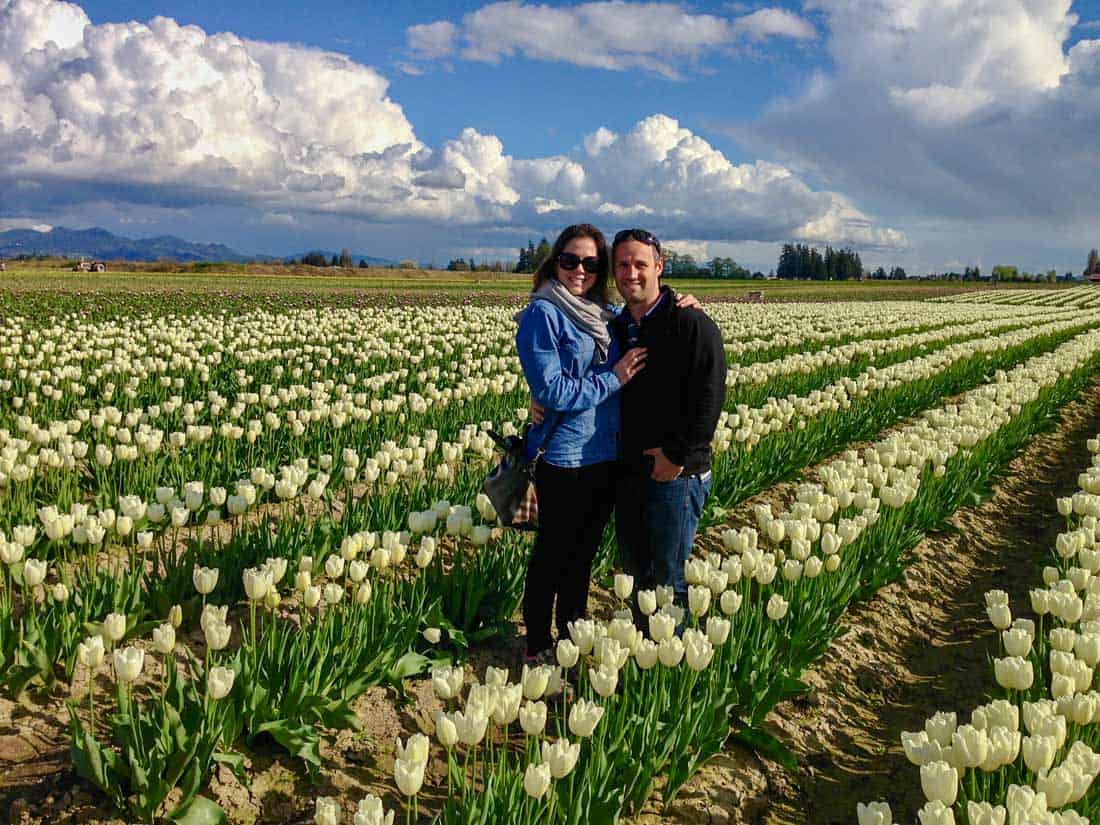 The best time of year to visit the Skagit Valley Tulip Festival is during the month of April.
The flowers bloom depending on mother nature, so you'll have to keep a lookout on the Skagit Valley Tulip Festival website for when they anticipate the fields blooming.
Where is the Skagit Valley Tulip Festival?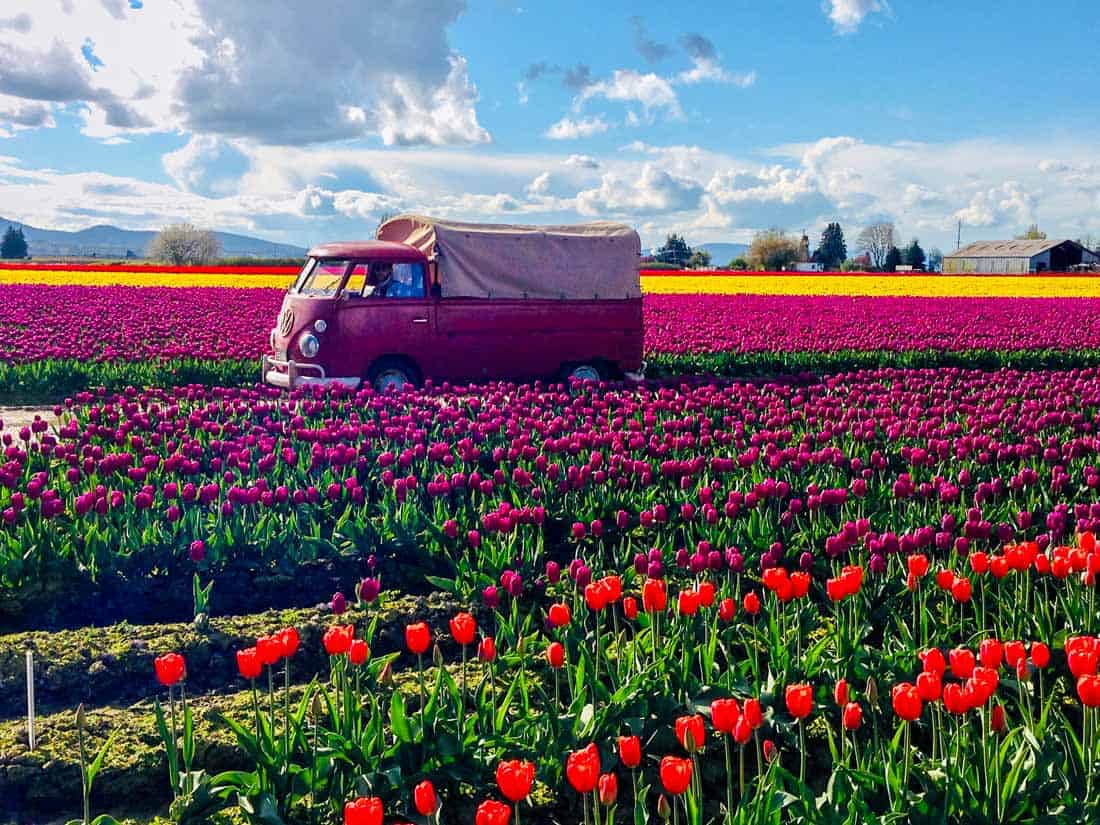 The town of Mount Vernon, Washington, hosts the festival annually. The festival consists of tulip farms in the surrounding area.
Check out the Skagit Valley Tulip Festival annual brochure to see all of the fields participating.
What Should You Bring?
We recommend bringing shoes you don't mind getting dirty for your visit. You will be walking through farm fields and along dirt roads. Most likely, it has recently rained (it always rains in Washington), and the fields could be muddy. Bring a rain jacket or umbrella if it rains while you're visiting. Finally, and most importantly, don't forget a camera.
Have a Bloomin' Good Time
We hope you have a lovely trip visiting these famous flower fields in Washington. Tour the farms, explore Mount Vernon, visit Padilla Bay, treat yourselves to wine tasting, local goodies, and hike or wander the local trails.
Visiting the Skagit Valley Tulip Festival is incredible and makes for the best outdoor weekend getaway. All of your friends will think you went to Holland for the weekend!
This article was produced and syndicated by The Happiness Function.
---
More Articles from The Happiness Function: