12 Incredibly Fun Outdoor Things to Do in Maui, Plus Travel Tips
Posted on: March 21, 2023
|
|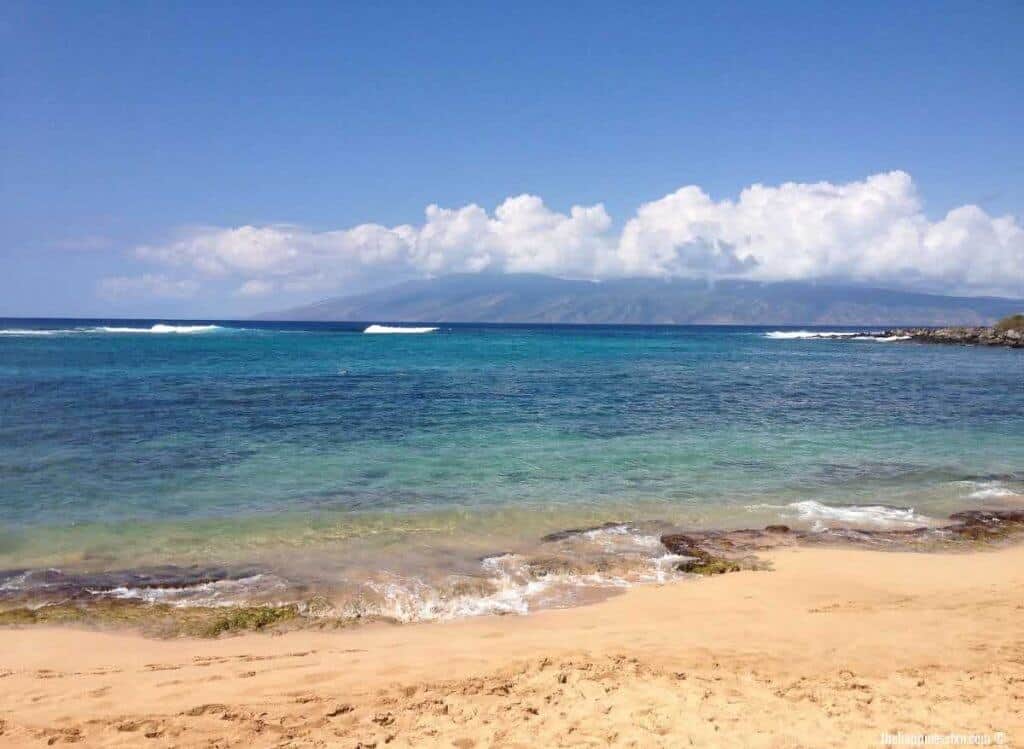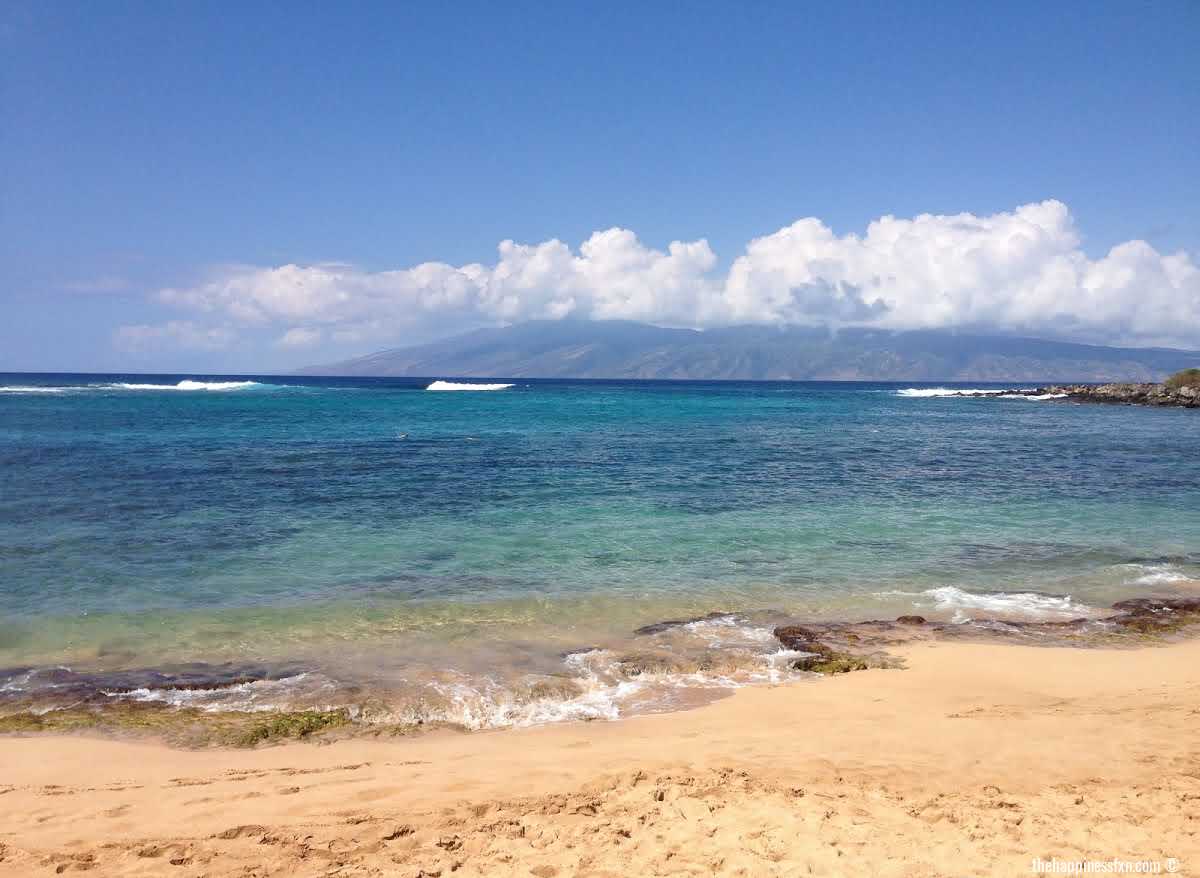 Maui is one of the most beautiful places in the world, and there are endless outdoor activities to enjoy. Whether you're a hiker, surfer, or nature lover- you'll find paradise. Here are some of the most fun outdoor things to do in Maui if you like outdoor adventures.
We spent one week here and are sharing exactly what we did to help you plan your next trip.
12 Best Things to Do in Maui
Maui is a magical island known for its stunning beaches, incredible hikes, and fabulous restaurants. However, many of the fun outdoor activities to enjoy on Maui are often overlooked. From Haleakalā National Park to the jaw-dropping beaches, crystal clear blue waters, waterfalls, and lush rainforests, the island will make you think you're in another world.
1. Attend a Lu'au
Hawaii is world-renowned for its spectacular lu'aus. So if you're planning a trip to the Aloha State, be sure to attend one of these traditional Hawaiian celebrations. You'll enjoy authentic Hawaiian music and dance performances, delicious Polynesian cuisine, and friendly island hospitality.
Where we went: The Old Lahaina Lu'au
The Old Lahaina Lu'au is fantastic. The lu'au is hosted outside near the beach and includes a grand food display, kalua pig, mai tais, and beautiful, talented dancers. We had an unforgettable experience.
2. Visit Haleakalā National Park
Visiting Haleakala National Park is a must for any adventure enthusiast. The park is located on the summit of Maui's dormant volcano, offering stunning views and plenty of opportunities for outdoor recreation.
Hiking, camping, and catching the sunrise are popular activities, but there are plenty of shorter trails and scenic drives to enjoy.
For an unforgettable Hawaiian experience, visit Haleakala National Park.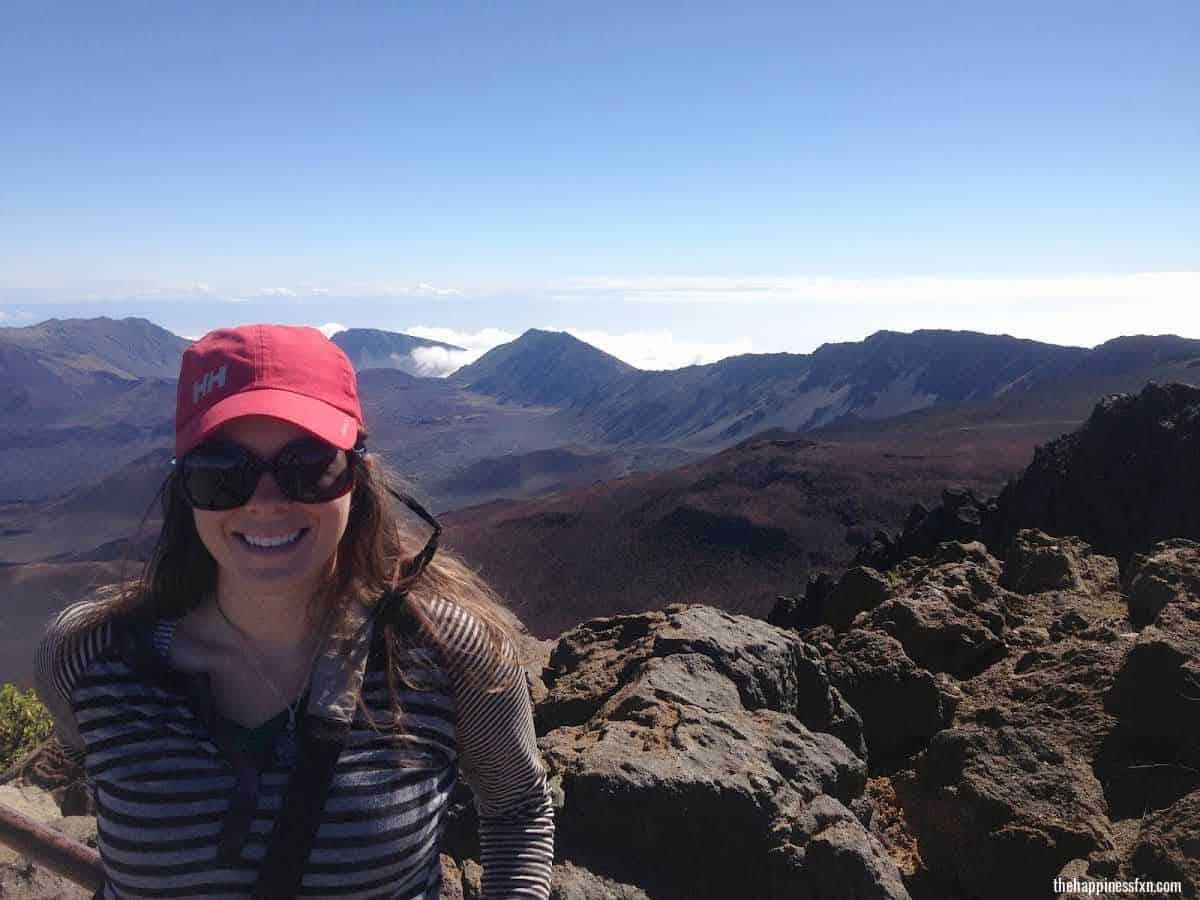 Where we went: Read our guide Haleakala National Park: 12 Remarkable Things to Check Out
The annual National Park Pass is accepted here – so don't forget to bring yours from the mainland if you have one.
3. Drive the Road to Hana
The Hana Highway is a must-do activity for tourists visiting Maui. This winding road takes you on an adventure through the lush rainforest, past waterfalls, and pristine coastline. The drive showcases the best of what Maui has to offer and is definitely an experience you'll never forget. So, be sure to add the Hana Highway to your list of things to do while in Maui.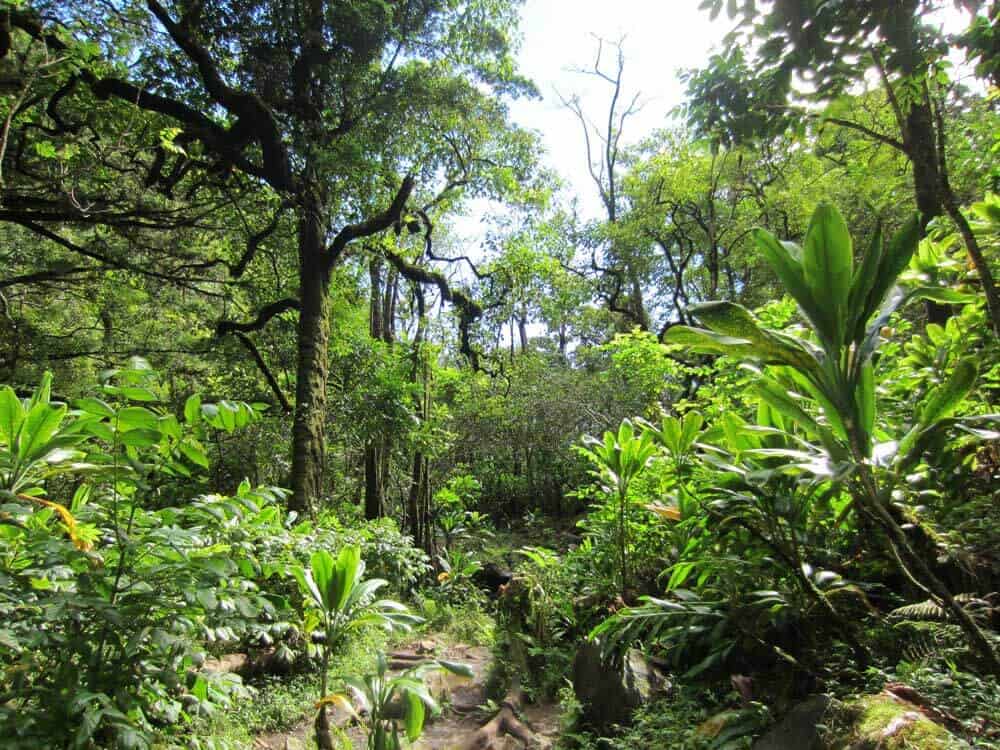 Where we went: Swing into Pa'ia, a local surf town, when starting the drive. The Hana Highway follows the coast for a while, where you can stop at one of Maui's most famous surf spots- JAWS.
4. Visit Wai'ānapanapa State Park
If you're looking for an unforgettable adventure, look no further than Wai'ānapanapa State Park on Maui. The park is home to some of the most beautiful landscapes on the island, including rugged coastlines, black sand beaches, and lush rainforest.
Of course, hiking and swimming are popular activities here, but make sure to explore all this park offers, from its hidden caves to its enchanting sea cliffs- add Wai'ānapanapa State Park to your list.
Reservations are required and can be made here.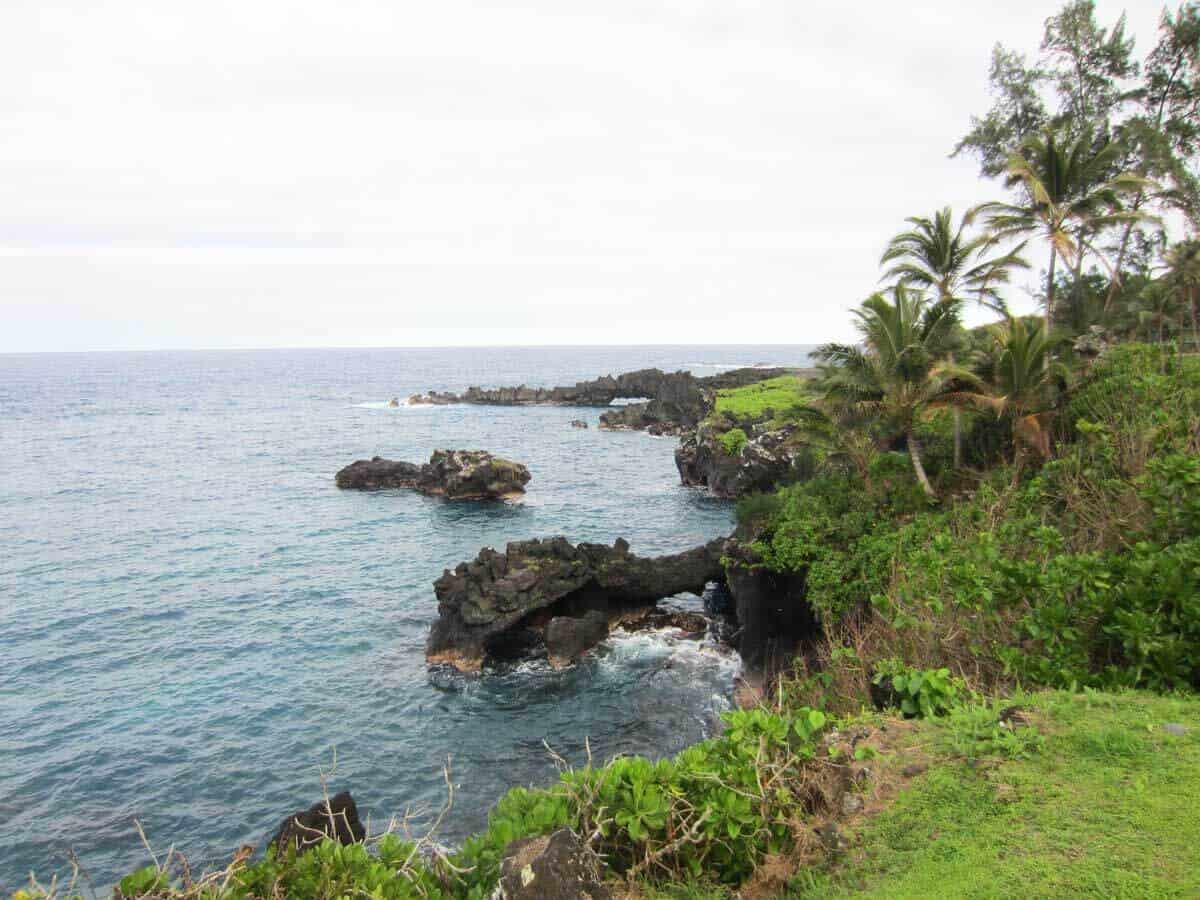 Where we went: We walked to the black sand beach and explored the sea caves.
Wai'ānapanapa State Park is located near mile marker 32 off the Road to Hana.
5. Witness the Nakalele Blowhole
Ready for a unique coastal adventure? This natural wonder is a hole in the coastline through which seawater is forced up and out. It's an amazing sight to see!
6. Go Hiking in Maui
Maui is a land of beauty and adventure, and hiking is the perfect way to experience it all. There are many amazing hikes on Maui, from easy walks through the cloud forests to challenging climbs up volcanic ridges. No matter what difficulty you're looking for, Maui has a hike for you.
So, grab your hiking boots and head out for an unforgettable adventure.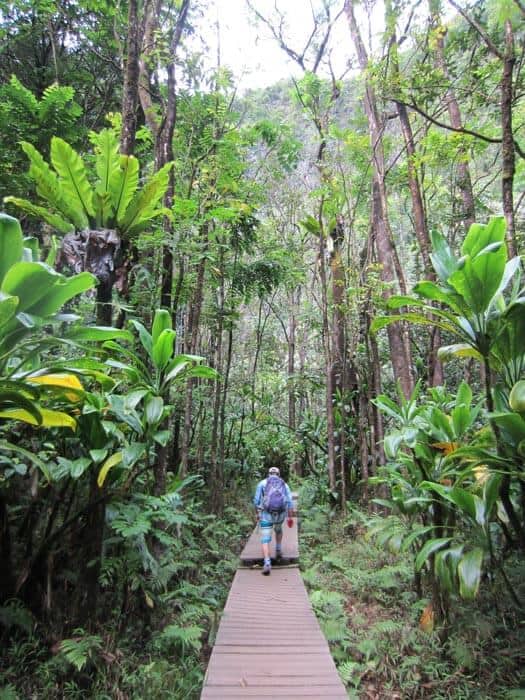 Where we went: Pablo and I are super relaxed when we vacation and adventure. Meaning, we go with the flow. We don't plan out every minute of every day. Instead, we have ideas of things to do and then go where the wind (and weather) takes us.
Below are the hikes we did and loved. We mixed the hikes in between beach days.
7 Sacred Pools (Ohe'o Gulch)
Halemau'u Overlook Trail in Haleakalā National Park
Makalua-puna point (a.k.a Dragon's Teeth)
Olivine Pools
Nakalele Blowhole
Sliding Sands Trail in Haleakala
Sea Caves and Black Sand Beach Trail
Read our hiking guide: seriously awesome hikes in Maui you need to trek!
7. Relax on the Best Beaches in Maui
Maui is well known for its beautiful beaches, whether you're looking for a great beach to relax or an adventure seeker who wants to find the perfect spot to surf or snorkel.
Where we went: You really can't go wrong selecting a beach out of a Maui guidebook.
Below are some of the best beaches in Maui that you don't want to miss.
Ka'anapali Beach
Napili Bay
Kapalua Beach
Slaughterhouse Beach
Makena Beach
Big Beach
Wai'anapanapa Black Sand Beach and Cave
8. Take a Surf Lesson
This tropical destination is the perfect place to learn how to ride the waves, and with plenty of beaches to choose from, you're sure to find a spot that's perfect for your skill level.
Where we went: The first time I ever surfed in the ocean was in Maui. It had been a dream of mine since I could remember. I had a surf lesson from 808 Boards in Lahaina.
We surfed on the island's west side and did our lesson around Honokowai Beach Park. Since it was my first time, the instructor took us to beginner waves.
9. Try Stand-Up Paddleboarding
Stand-up paddleboarding (SUP) is one of the most popular water sports, and Maui is a great place to do it. The clear blue waters and calm waves make for ideal conditions. There are plenty of places to rent boards and paddle along the coast or take a guided tour to see some of the island's best spots.
Where we went: 808 Boards also rented us stand-up paddleboards, and we launched in front of our condo on the west side of the island.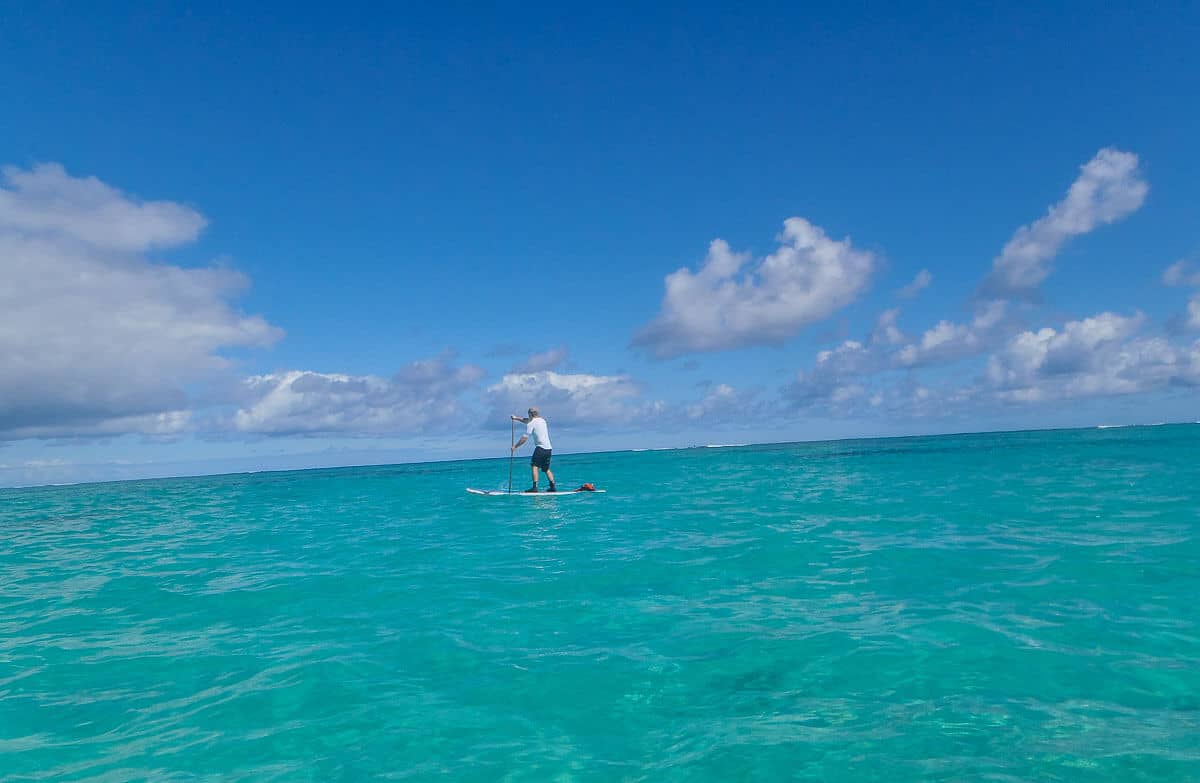 10. Go Sea Kayaking
Maui is one of the most beautiful places in the world, and kayaking is a great way to see it up close. The water is crystal clear, and the coastline views are stunning. There are plenty of places to explore, from secluded coves to towering cliffs. So, rent a kayak and get ready for an adventure you'll never forget.
11. Snorkeling in Maui
Bring snorkeling gear or rent some. Maui is a snorkeler's dream, as long as weather conditions permit. You don't want to snorkel when there is rain, overcast, or wind. The water can get cloudy.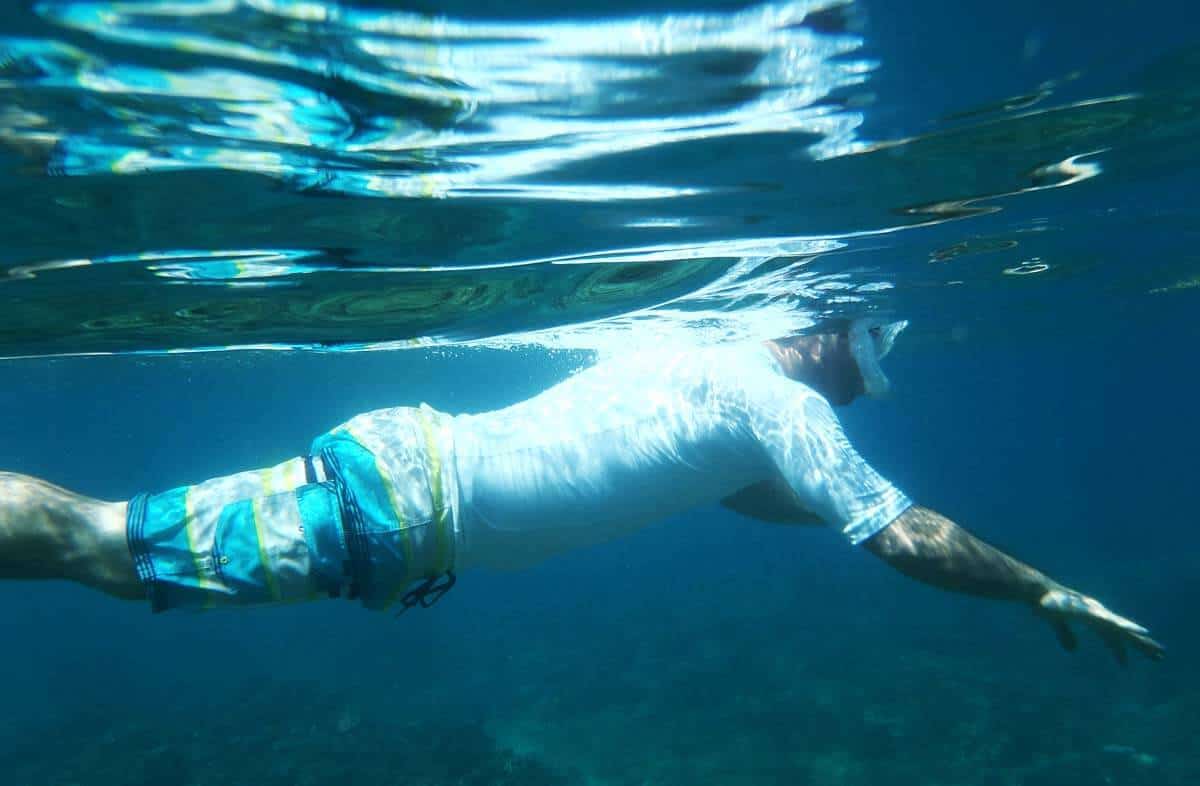 Where we went: We snorkeled quite a bit from our condo on the west side of Maui. There were beautiful sea turtles everywhere, and the water was crystal clear. We also went snorkeling in La Perouse Bay.
Below are other popular places to snorkel in Maui:
12. Whale Watching
If you're a nature lover, whale watching in Maui is definitely your activity. The clear water and abundance of marine life make it an ideal spot for sighting humpback whales.
Maui is widely considered one of the best places in the world to go whale watching. So if you're looking for a fantastic wildlife experience, be sure to put whale watching in Maui on your list!
Where we went: We did quite a bit of whale watching from our condo and along the coast. You can see the whales from the beaches.
Folks in Maui can recommended boat tours for whale watching, where you can get closer to the whales.
Pack some binoculars.
Maui Travel Tips + Our Experience
How Many Days Should You Spend in Maui?
We recommend planning to stay for at least seven days so you can experience all Maui has to offer. You want to be able to explore, adventure, and rest. Be sure to treat yourself to beach days.
How to Travel Cheap in Maui
We try visiting destinations "like locals" as much as possible. This means we typically rent a car, vacation rental, buy groceries to cook, research with local guidebooks, and get recommendations from friends we meet along the way.
We do free activities to keep the costs down.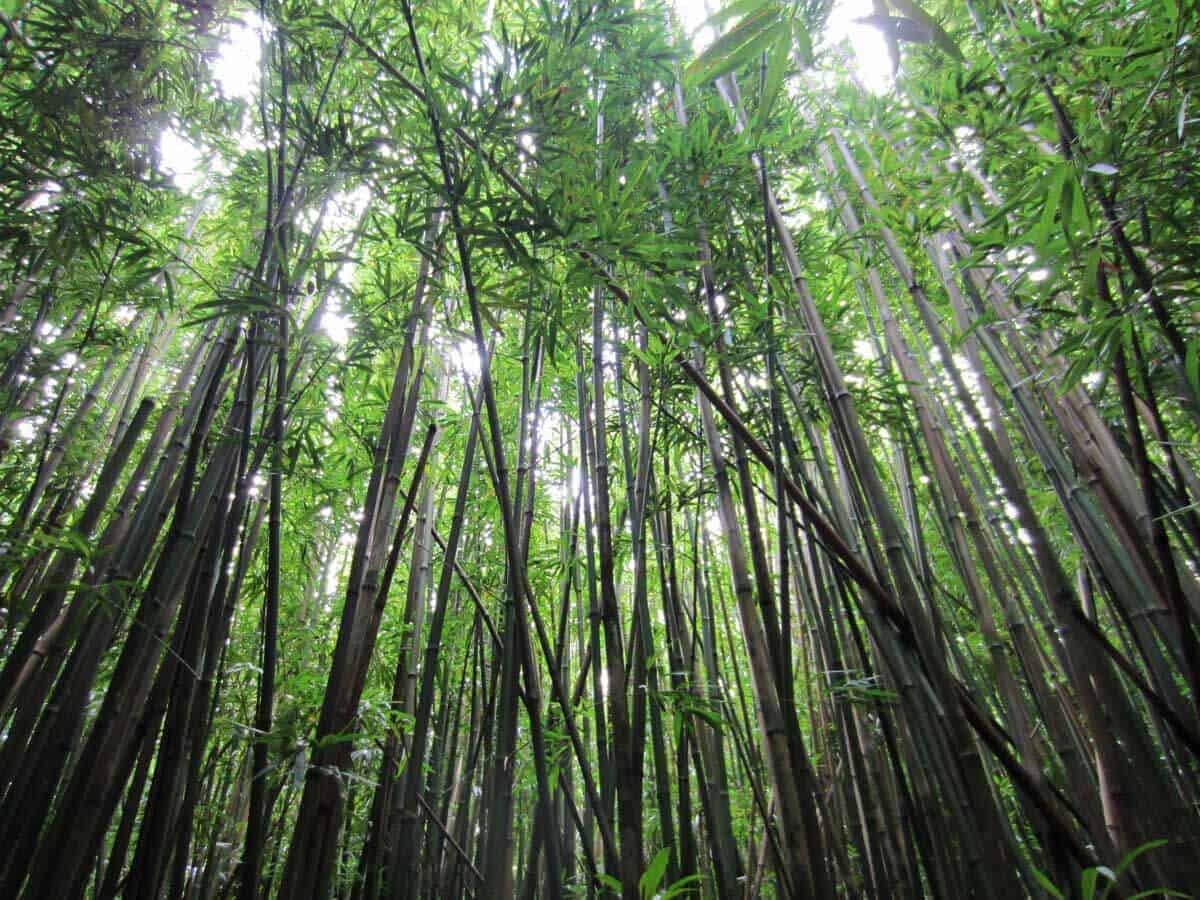 Buy Plane Tickets in Advance
We usually buy plane tickets to Hawaii four to six months in advance.
Before buying your plane ticket, coordinate dates with your accommodations to ensure they are available.
Planning Tips for Pet Owners: Here are some tips on what your pet sitter needs to know before planning a vacation.
Get Travel Insurance
We never take big trips without traveler's insurance. Whenever we book trips in advance, we always purchase traveler insurance.
Rent a Car in Advance
Renting a car is such a good idea. However, from our experience, it is crucial to rent months in advance (like four to six months in advance).
Having a car allows flexibility to drive to all the incredible beaches and hikes the island offers. It also allows you to rent and stow gear such as surfboards, paddleboards, and snorkeling equipment.
Most, if not all, of the big-name car rental companies are in Maui. Pick your preference and price. We also usually do this when we book our plane tickets.
Plan Where to Stay
Rent a vacation rental. Like plane tickets and rental cars, places to stay in Maui can book up months in advance, especially during peak visitation months. Plan ahead.
People tend to stay on the west and northwest sides of the island near Lahaina, Kaanapali, Kapalua, and Napili. The west coast and Honoapiilani Highway are lined with vacation rentals and resorts.
You can also stay to the southwest towards Wailea. Wailea has beautiful beaches as well.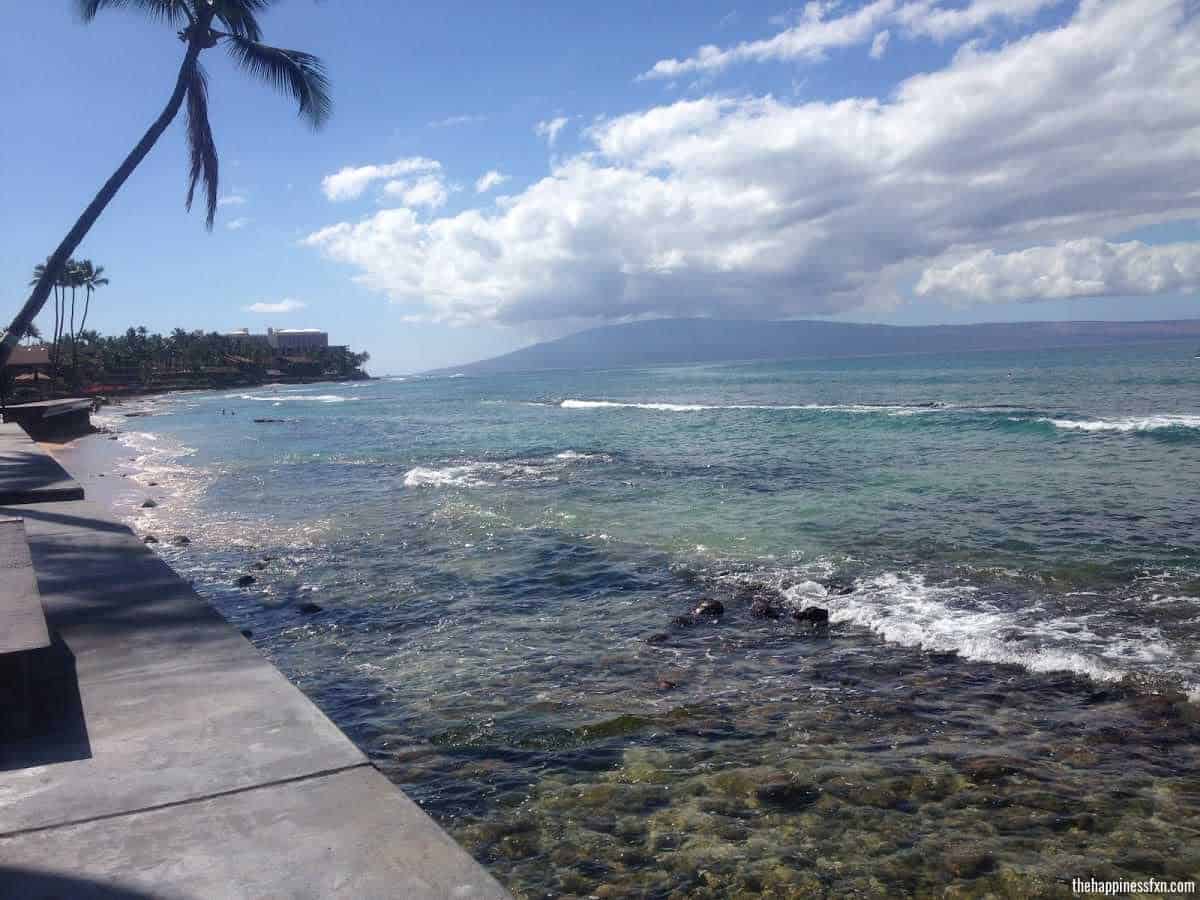 Where we stayed: Our stay at The Kulakane in Lahaina was more than spectacular and offered world-class ocean views.
Best Time of Year to Visit Maui
We usually go to the Hawaiian Islands in January or February.
We are mostly off-season travelers because you can get better prices on everything and beat the crowds.
My husband and I enjoy the weather this time of year; it mostly has a spring feel and is not too hot. You can wear shorts and a bathing suit but don't always need air conditioning.
Most importantly, during this time of year, there is whale watching.
We saw whales breaching from our lānai.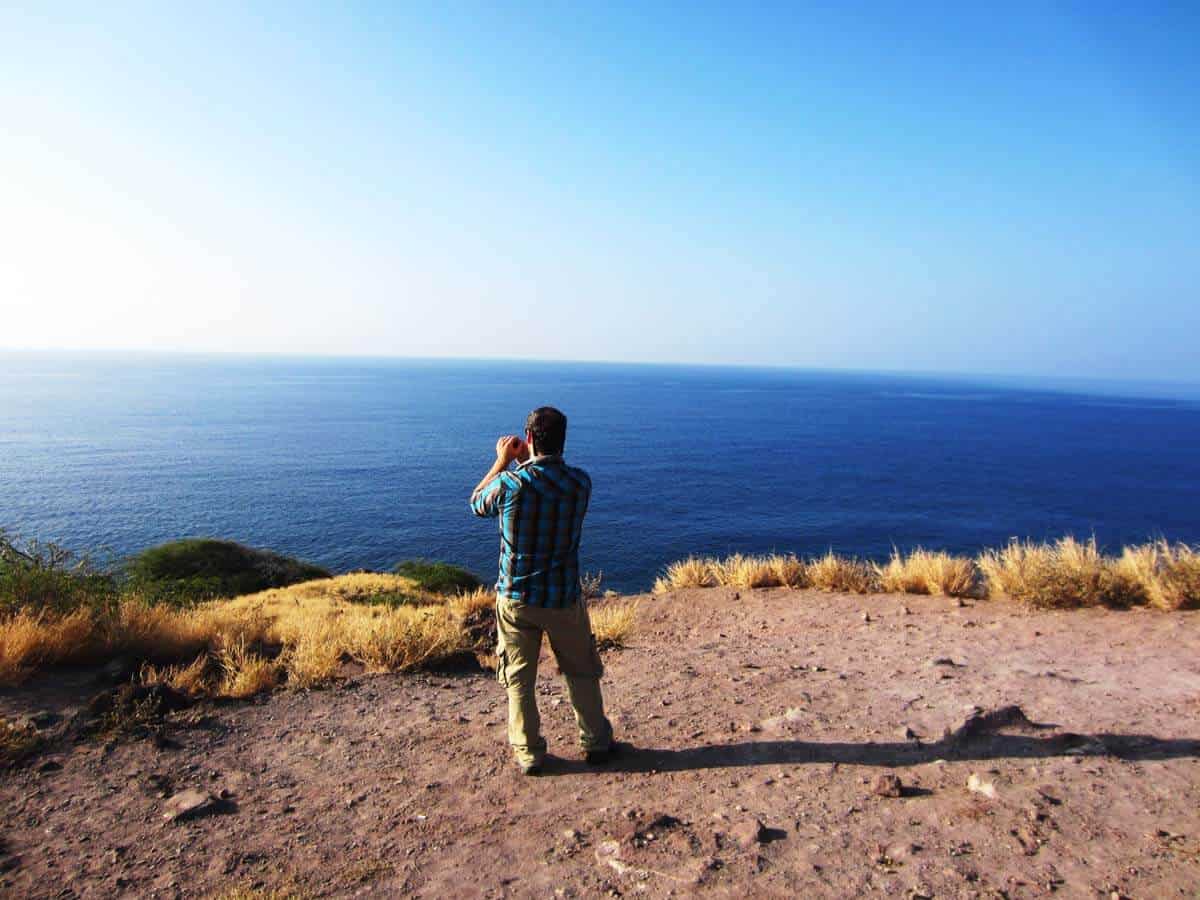 Food in Maui
We only ate out two times during our week stay. First, we went to Old Lahaina Lu'au and then Fish Market Maui.
Fish Market Maui had the best coconut shrimp I have ever had in my life.
We purchased groceries or fruit from local grocery stores and fruit stands. Then, we made food at our condo and took picnic lunches the rest of the time.
Bring reusable water bottles in your suitcase. Then you don't have to buy water. We also got an insulated grocery bag which acted as a grocery sack, and a cooler for lunches to go.
Sunscreen
Did you know certain sunscreens have chemicals that can harm the coral reef ecosystem? Hawai'i has a ban on sunscreens containing coral-harming chemicals (source). Be sure to use coral reef-friendly sunscreens.
Final Thoughts on Visiting Maui
Maui is an amazing place. The scenery is breathtaking, and the locals are so friendly. The island is a nature lover's paradise. With its pristine beaches, lush rainforests, and towering volcano, there are plenty of activities to enjoy in the great outdoors.
We hope this guide helps you plan all the best Maui activities to do on your next trip!
Mahalo,
Ashlee & Pablo
---
More Travel Articles on the Hawaiian Islands
What is Kapu? Kapu is an ancient Hawaiian code of conduct that governs all aspects of life. The word Kapu means "forbidden" or "off-limits." When hiking and exploring in Hawaii, please respect Hawaiian culture and signs that say Kapu.