Top 10 Hill Country Wineries to Experience the "Tuscany" of Texas
Posted on: August 28, 2023
|
|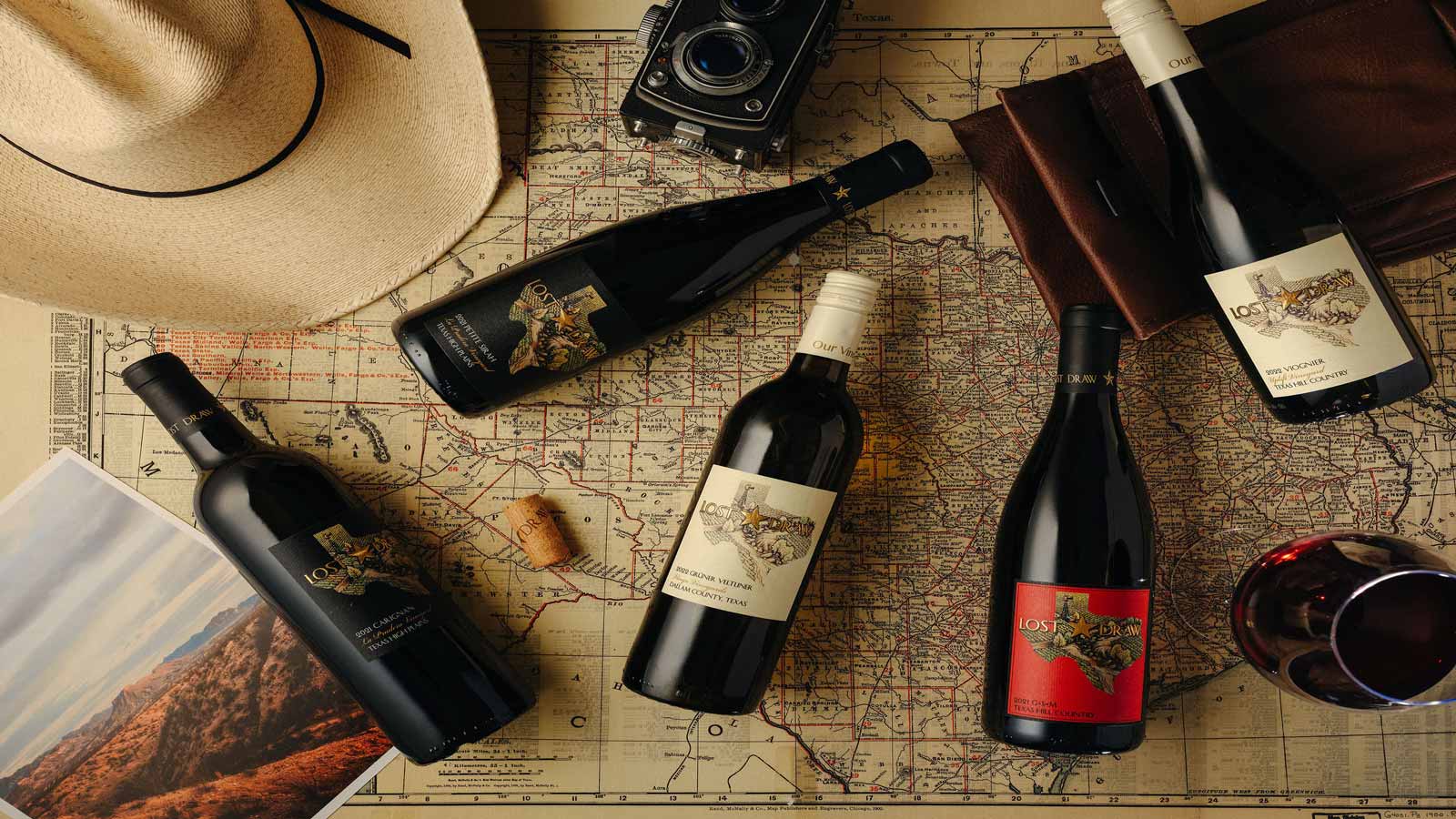 When you imagine Texas, you don't naturally think of wine country, but the Hill Country is home to several lovely vineyards and wineries that will astonish you with their fruit-forward and deep, rich flavors. So, grab your girlfriends or partner and head to the heart of Central Texas to partake in a fun weekend of wine tour tastings at breathtaking local wineries.
1. William Chris Vineyards
Address: 10352 U.S. Highway 290, Hye, Texas 78635
Recognized as a top 100 vineyard in the world, owners William "Bill" Blackmon and Chris Brundrett have the shared philosophy that "great wine is not made, but grown in the vineyard," and they have lived up to this belief. The winemakers at William Chris utilize a hands-off, low-intervention approach, letting the traits of the fruit shine.
Using 100% Texas-grown grapes, the staff will pour you a flavorful glass of red wine made from the Mourvedre varietal. Their tasting room is always busy, so book your tickets early and enjoy live music while sipping their crisp Chenin Blanc. It's the perfect place for a weekend wine-tasting trip.
2. Becker Vineyards
Address: 464 Becker Farms Road, Fredericksburg, TX 78624
As a native Austinite who loves to road trip to the Texas Hill Country, I quickly learned which wineries were an absolute must, and Becker Vineyards is my go-to Texas winery for great wines and a fun tasting experience. This prolific family-owned vineyard produces an average of 100,000 cases per year of some of the crispest and full-bodied Hill Country Chardonnay and Sauvignon Blanc.
Their newest white wine release is a Fleur Sauvage NV that invokes hints of orange blossoms and warm notes of vanilla bean. Your senses will be thrilled when sipping a cold glass while lounging on a blanket amid their lavender fields. But be sure to go in the spring or fall to avoid the heat!
3. Pedernales Cellars
Address: 2916 Upper Albert Road, Stonewall, Texas 78671
This boutique hill country winery gets its name from the Spanish word "Pedernales," which means "flint." A Native American flint arrowhead and stone axe were discovered in the vineyard and winery locations. In operation since 2005, the founder's children set out to create a unique experience for their guests.
Their tasting room, by reservation only, does not disappoint. Let your taste buds be tantalized with candied pineapple, kiwi, pear, and golden apple notes while enjoying their 2021 Viognier Reserve. Talk about great wine-making.
4. Grape Creek Vineyards
Address: 10587 US-290, Fredericksburg, TX 78624
The Heath Family Brands encompass four vineyards, but Grape Creek Vineyards will charm you with its Tuscan-inspired architecture and grounds. You'll think you're visiting a chateau in Europe in this picturesque setting.
This Texas Hill Country winery and vineyard has the honor of being awarded Gold and Double Gold distinctions in the San Francisco Chronicle Wine Competition, the largest competition of North American wines, several years in a row. Their award-winning wines are worth the trip.
For red wine lovers, I recommend their 2020 Cabernet Trois. Walk-ins are welcome, but reservations are highly encouraged.
5. Fall Creek Vineyards
Address: 18059 Farm to Market Rd 1826, Driftwood, TX 78619
Located in Driftwood, Texas, they are the first pioneers of the TX Hill Country wine-growing tradition. Owners Ed and Susan Auler were influenced by their 1973 trip to France to learn about cattle operations for their ranch. Instead, they spent the next several days falling in love with the French wine country from Reims to Burgundy to Rhone across the south of France to Bordeaux.
The Double Gold winning Meritus, made from their proprietary blend of premium Texas-grown red Bordeaux grape varieties, pairs perfectly with a savory meal of Texas beef.
6. Duchman Family Winery
Address: 13308 Ranch to Market Rd 150, Driftwood, TX 78619
Founded in 2004, this winery drew inspiration from unique Italian varietals that grow well in the High Plains of Texas, where their grapes are sourced. Experimenting with wines such as Vermentino, Sangiovese, and Dolcetto, their head winemaker is committed to creating food-friendly fine wine pairings that are accessible and affordable.
To make it even better, they welcome your furry family members to join you on their outside grounds while you sip on a dry Rosé and enjoy a slice of pizza.
7. French Connection Wines
Address: 1197 Hye-Albert Rd, Hye, TX 78635
One of the newer local wineries in the Texas Hill Country, French Connection opened its doors in 2019 and has impressed wine lovers ever since. This fun and quirky style winery that partners with ten different vineyards provides tastings by reservation only and will only accommodate walk-ins if there is room.
Additionally, they offer thoughtfully selected French-inspired charcuterie boards and desserts to enjoy with your 2022 Viognier Bingham Family Vineyard, sourced from the TX High Plains.
8. Southold Farm + Cellar
Address: 330 Minor Threat Ln, Fredericksburg, TX 78624
If you're looking for something more low-key, this is your place! Dreamed up by a native Texan and a native Long Islander, Southold has grabbed the attention of natural wine lovers with its distinctive blended wines and creative marketing.
Although they are no longer taking reservations for their tasting room, guests can order glasses and bottles of wine at their walk-up window, and you are always welcome to bring your own snacks, the kids, and friendly, leashed pets.
9. Wedding Oak Winery
Address: 6009B US 290 East, Fredericksburg, TX, 78624
Drawing inspiration from the 400-year-old tree that stands proudly 2.5 miles from the winery, the owners of this Texas Hill Country winery embrace cherished traditions with their classic winemaking. Although they have multiple tasting room locations, their Fredericksburg location is the one I'm most familiar with.
They offer a quiet and spacious room with knowledgeable service provided by their staff, but don't be shy to check out their Burnet or San Saba locations as well and sip on a refreshing glass of one of their handcrafted wines.
Wedding Oak Winery was awarded a double gold medal and a 97-point score for its 2021 Castanet Rosé at the 2022 Experience Rosé Wine Competition.
10. Lost Draw Cellars
Address: 113 E Park St, Fredericksburg, TX 78624
From sourcing their grapes from the TX High Plains to delivering enticing tastings in their historic downtown Fredericksburg location, founder Andrew Sides's passion for winemaking has only grown like the grapes on his uncle's farm he tended in his youth.
Their first vintage was produced in 2012, and doors opened in 2014, making Lost Draw one of the newer Hill Country wineries. I recommend their 2019 Albarino with its notes of orange blossoms, Meyer lemons, and lilies while food pairing it with a rich Manchego cheese and dried sausage. Take a bottle home to enjoy a glass of wine with family and friends.