Apalachicola Travel Guide: 15 Best Things To Do and Top Attractions
Posted on: June 24, 2023
|
|
In an area often referred to as Florida's "Forgotten Coast," Apalachicola and the surrounding coastal area make for the perfect place for those seeking outdoor adventures and a quiet and peaceful beach getaway.
The surrounding area, including St. George Island, is a paradise for Gulf Coast beachgoers. In fact, the beaches along St. George Island continue to rank in America's top ten.
We visited in mid-May before school got out for summer break and are sharing some of the best things to do near Apalachicola to help you plan your next visit to this charming part of Florida.
Things To Do in and Around Apalachicola + Top Attractions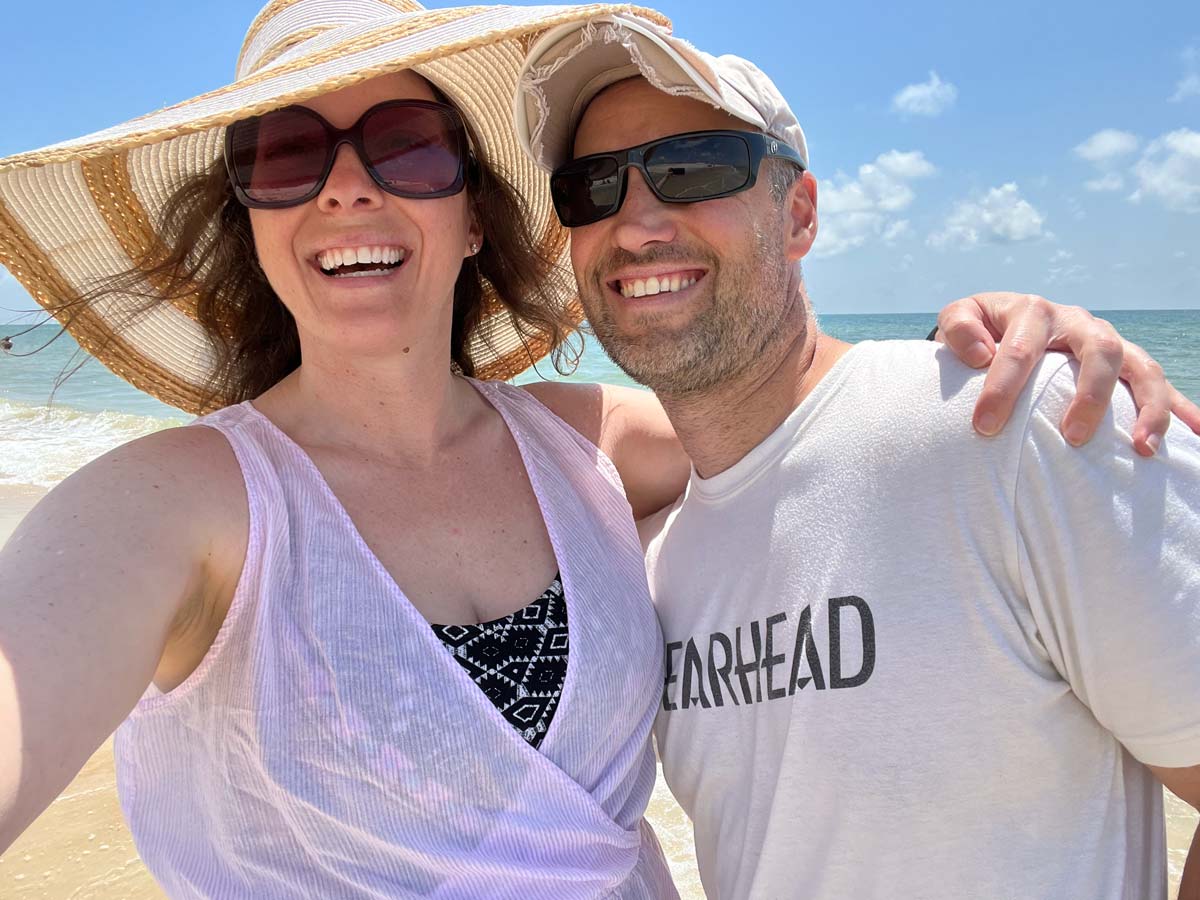 Historically hailed as the "Oyster Capital of the World," this part of northwest Florida is lined with sleepy fishing boats and quaint towns that are now a place for tourists who seek a more low-key experience along the eastern panhandle. Apalachicola, St. George Island, Eastpoint, and Port St. Joe are all close together and easy to explore.
Here are some of the best things to do for those who want to appreciate that "Old Florida" feel.
Why It's Called "Old Florida"
This part of the panhandle is hailed as "Old Florida" because it hasn't been developed as much as the areas further west along the Emerald Coast.
It also used to have a thriving oyster fishing scene, but that has been paused since 2020 – due to environmental conditions. The waters of Apalachicola Bay are known to produce some of the best oysters in the world, but for now, the pause of harvesting is for the health of the environment and the declining oyster population.
1. St. George Island
One of the top attractions is a visit to St. George Island, a 22-mile-long barrier island. Thousands of tourists and locals flock to the island annually because it's less crowded, the white sand is beautiful, and the water is emerald-green and mostly clear (but not as clear as Pensacola Beach or the Destin area).
Once you get to the island, you'll be greeted by a few palm trees, a 72-foot-tall lighthouse, and colorful shops full of beach gear, clothes, and ice cream.
St. George Island is accessible via the four-mile Bryant Patton Memorial Bridge over the Apalachicola Bay from Eastpoint.
2. Visit the #1 Beach in America
For multiple years in a row, Dr. Beach has rated St. George Island as one of the top beaches in America. With 22 miles of white sand to explore, it's the perfect place to soak up the Florida sun.
Before visiting, we had heard the white sand beaches were incredible, which was the main reason we decided to plan a beach vacation here. We are so glad we did. There were many times in the early morning or late afternoon when Pablo and I were the only ones on the beach – to catch the sunrise.
3. Explore Dr. Julian G. Bruce State Park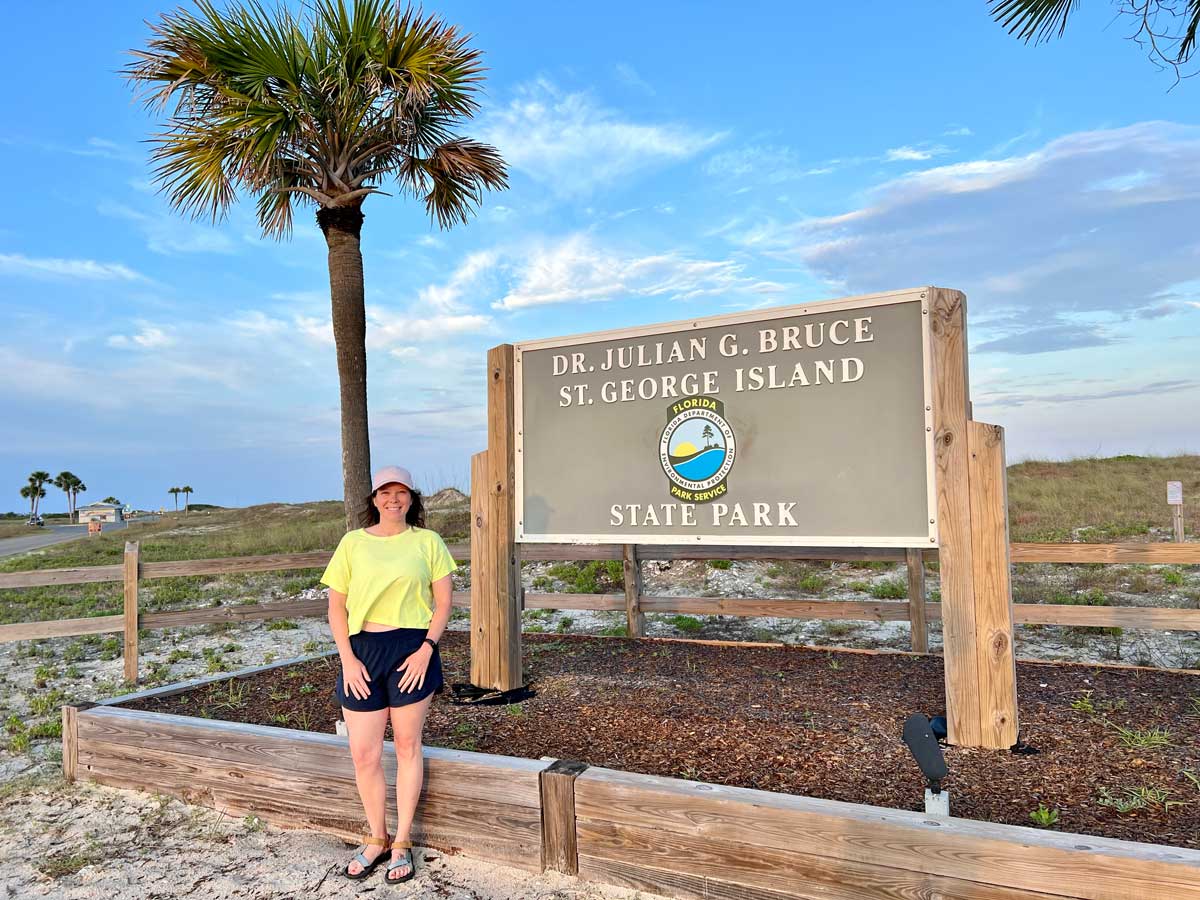 St. George Island State Park is a paradise for outdoor adventure lovers. It is located on the eastern side of the island. Along with less crowded beaches than the more public beach access points on St. George Island, the state park is excellent for watching wildlife, birding, hanging out at the beach, launching kayaks and paddleboards, fishing, and biking.
The park has a few trails to hike through the dunes and pines. Visitors can bike the main paved road through the park as well. The main park road connects to the St. George Island bike path that goes along most of the island.
Keep your eyes peeled for dolphins and sea turtles while you spend time near the water. Every morning, we could see a pod of dolphins swimming near the shoreline of the Gulf of Mexico side.
There are also signs at the campground saying to watch for alligators – though we didn't see an alligator anywhere during our stay.
4. Camp at Dr. Julian G. Bruce State Park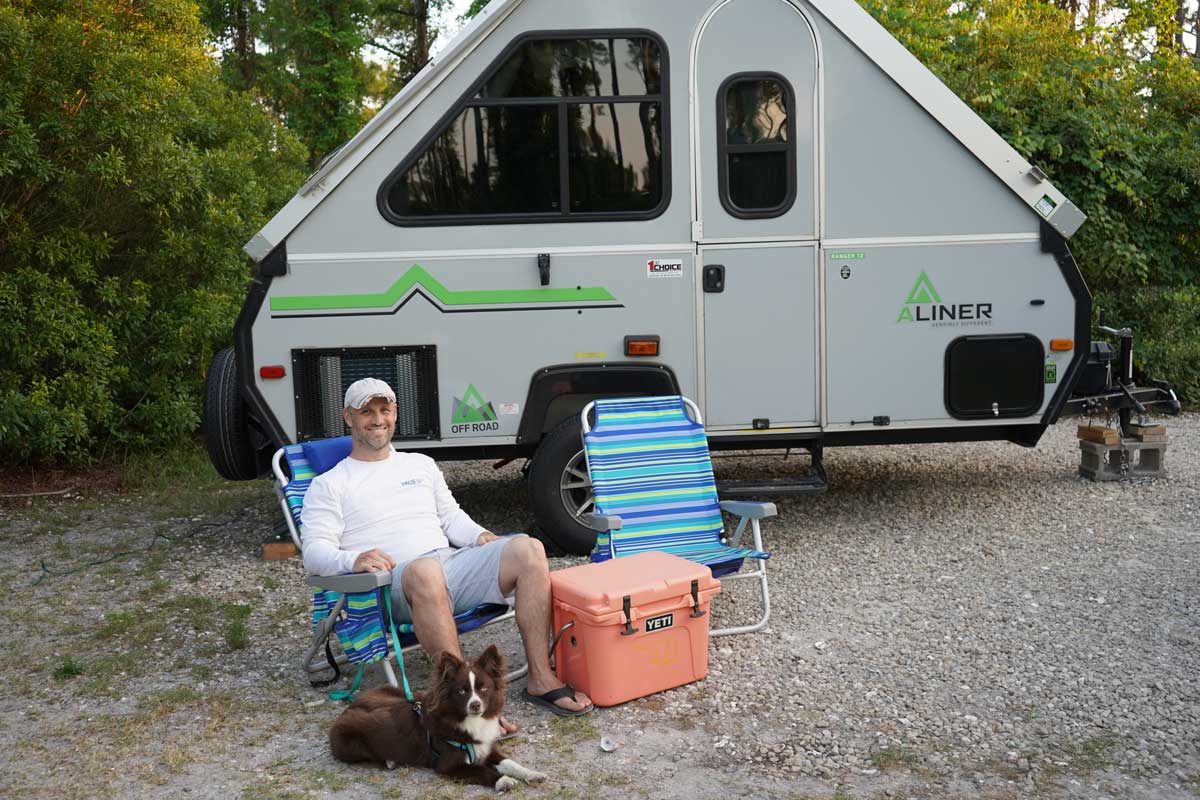 The campground inside the state park is excellent. Most campsites are within the trees. Sites include water and electric hookups. There are also two bathhouses.
Be sure to bring your bike because you can bike or walk right to the beach from your campsite. We thought this was the best part of camping here!
If you're spending the night, you can access the beaches to stargaze and watch the night sky. You also get first dibs on the beach before the park opens to the public.
5. Tour the St. George Lighthouse and Museum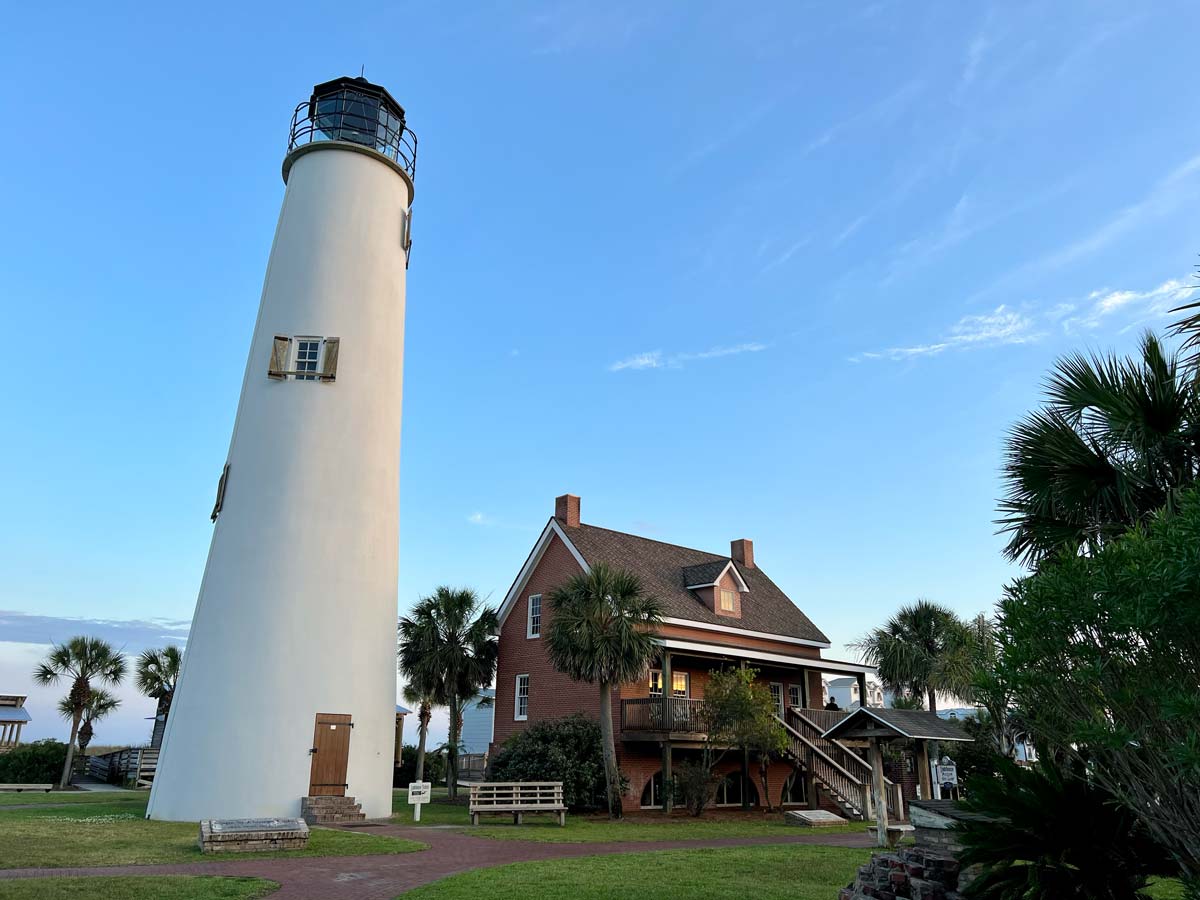 The Cape St. George Lighthouse stands 72 feet tall. Visitors can learn its story and climb up 92 steps to reach the top. It's one of the top attractions of St. George Island.
There is also public parking next to the lighthouse and a great place to access the seashore on the Gulf side. Dogs are allowed on public beaches (just not the state park beaches).
6. Rent Bikes or BYO Bikes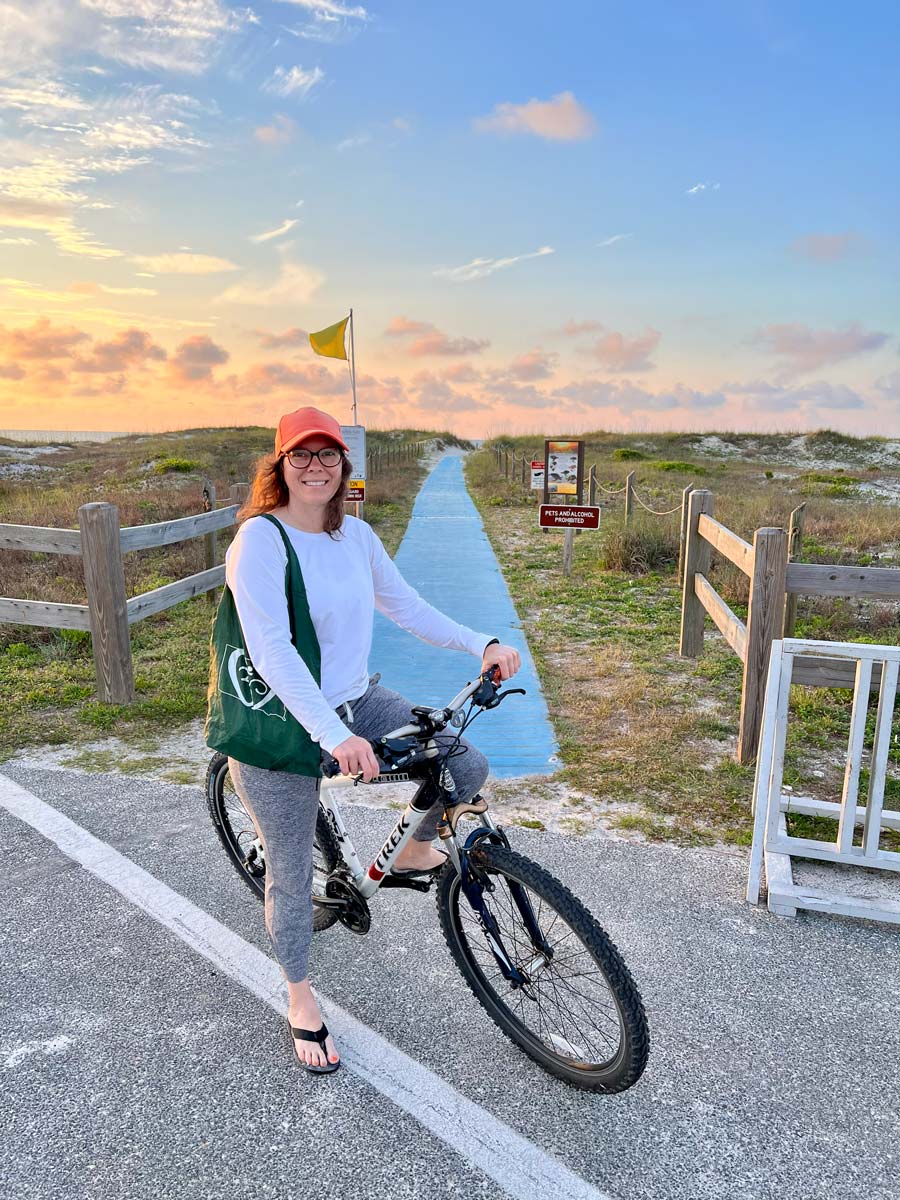 All along St. George Island, you'll see people riding beach cruisers. You can rent bikes from Island Adventures or bring your own (BYO) to beach hop and cruise along the St. George Island bike path – it is paved.
7. Rent Kayaks or Paddle Boards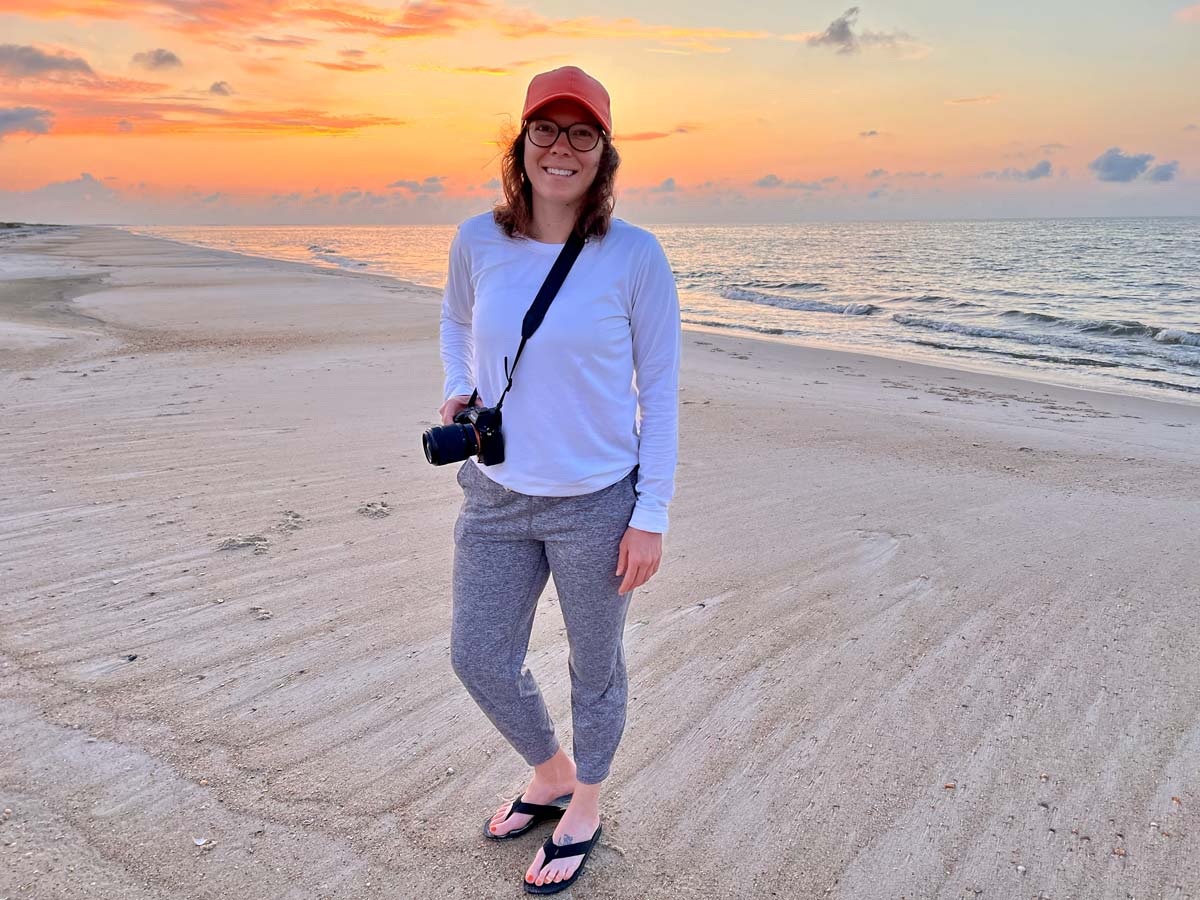 If you'd like to enjoy kayaking or paddle boarding while visiting St. George Island, there are a few outfits to rent gear from directly (on the island). The Apalachicola Bay is a great place to stand up paddle board or kayak, and the little coves on the bay side along St. George Island are fun to explore.
8. Enjoy the Food Scene on St. George Island
Yes, there is a Piggly Wiggly and gas station on St. George Island if you plan to camp out or stay in a beach house for your next stay. We grilled fresh grouper at our campsite and other tasty fresh seafood from the store. On top of that, there are some great restaurants. We got gluten-free pizza at BJ's Pizza and Subs – their food was excellent.
9. Tour the Historic Downtown of Apalachicola
Back to Apalachicola, the historic downtown is so cute. Since we camped on St. George Island at the state park, we drove to Apalachicola to explore for a half-day trip. The historic downtown area has cute eclectic boutiques, art galleries, and many restaurants and raw bars where you can order seafood and enjoy drinks. Many of the restaurants have open-air seating.
We stopped at the Apalachicola Bee Company to enjoy the famous Tupelo Honey and sample some tasty mead (honey wine). We also got Bear, our dog, a few new toys and treats at Oysterbones. The historic area, near the Apalachicola River, is pet friendly, so it is cool to bring your dog while out and about exploring.
10. Go on a Ghost Tour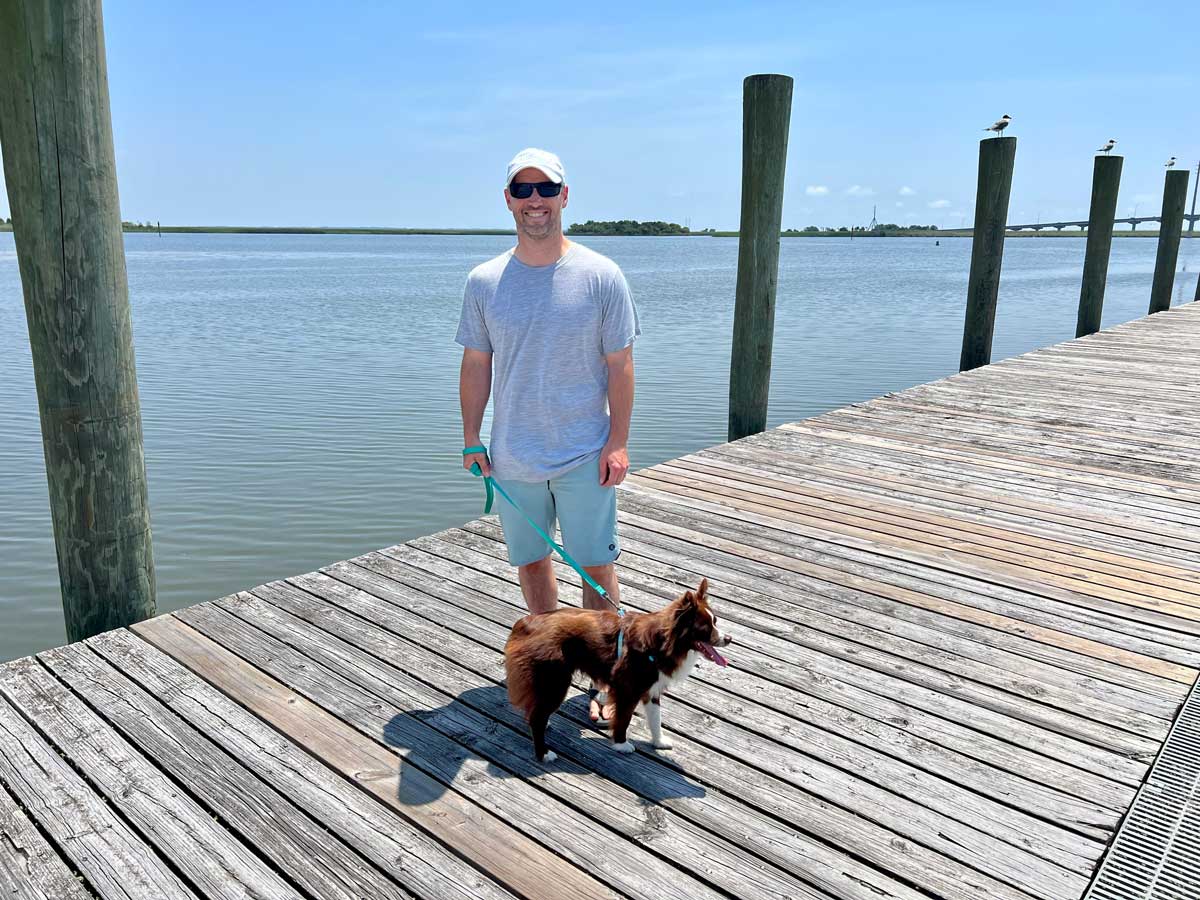 If you've been following us for a while, you know we love paranormal things, so when we saw a ghost tour around the historic part of Apalachicola's downtown, we had to share. Check out the Apalach Ghost Tour calendar to plan a spooky adventure.
11. Orman House Historic State Park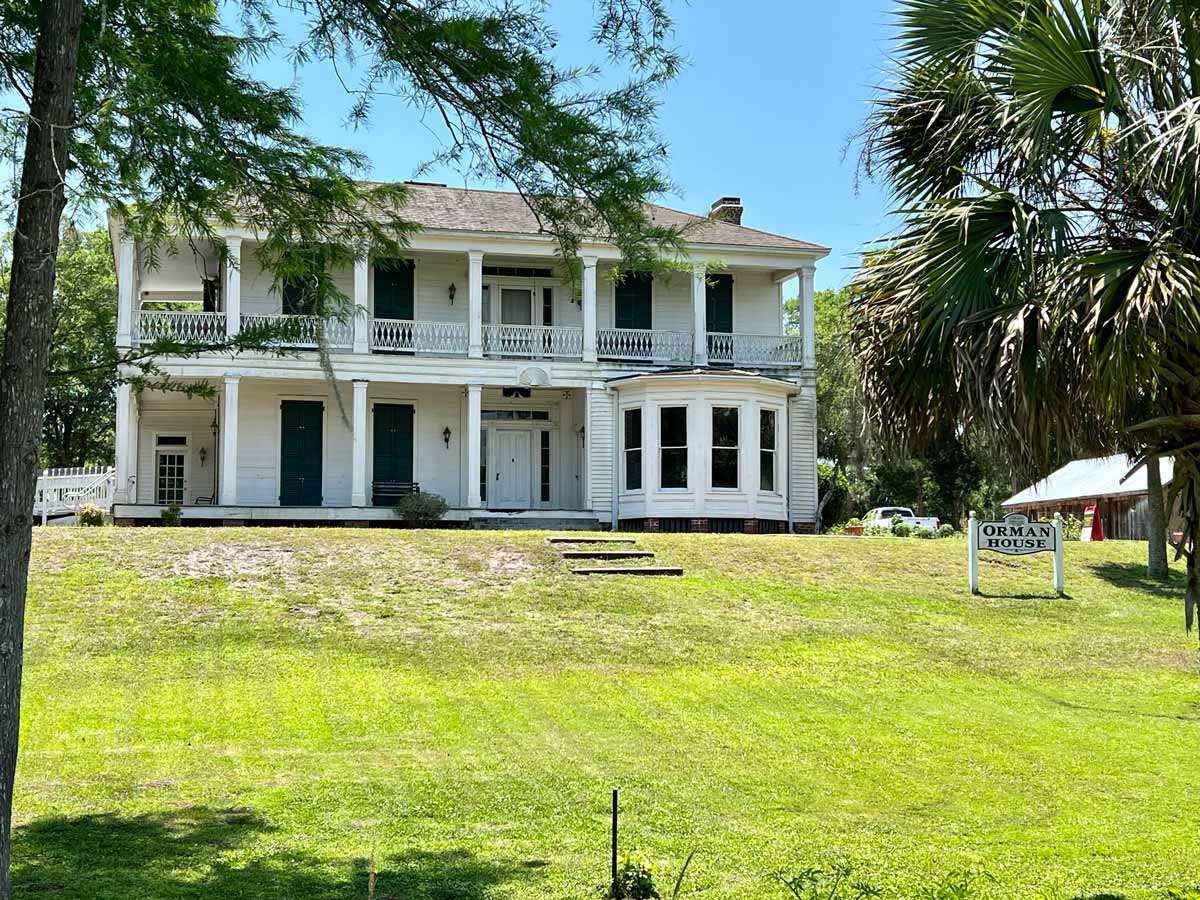 Just outside of downtown Apalachicola, you can drive to the area's famous Orman House Historic State Park. It's a historic antebellum home whose owner brought the cotton export industry to the site in the mid-19th century.
12. Chapman Botanical Gardens
Right next door to the Orman House, visitors can also tour the Chapman Botanical Gardens. There is a butterfly garden and green space walkways leading through the park. You can also take a moment to view the Three Soldiers Detail, a bronze art memorial for the Vietnam War.
13. St. Vincent National Wildlife Refuge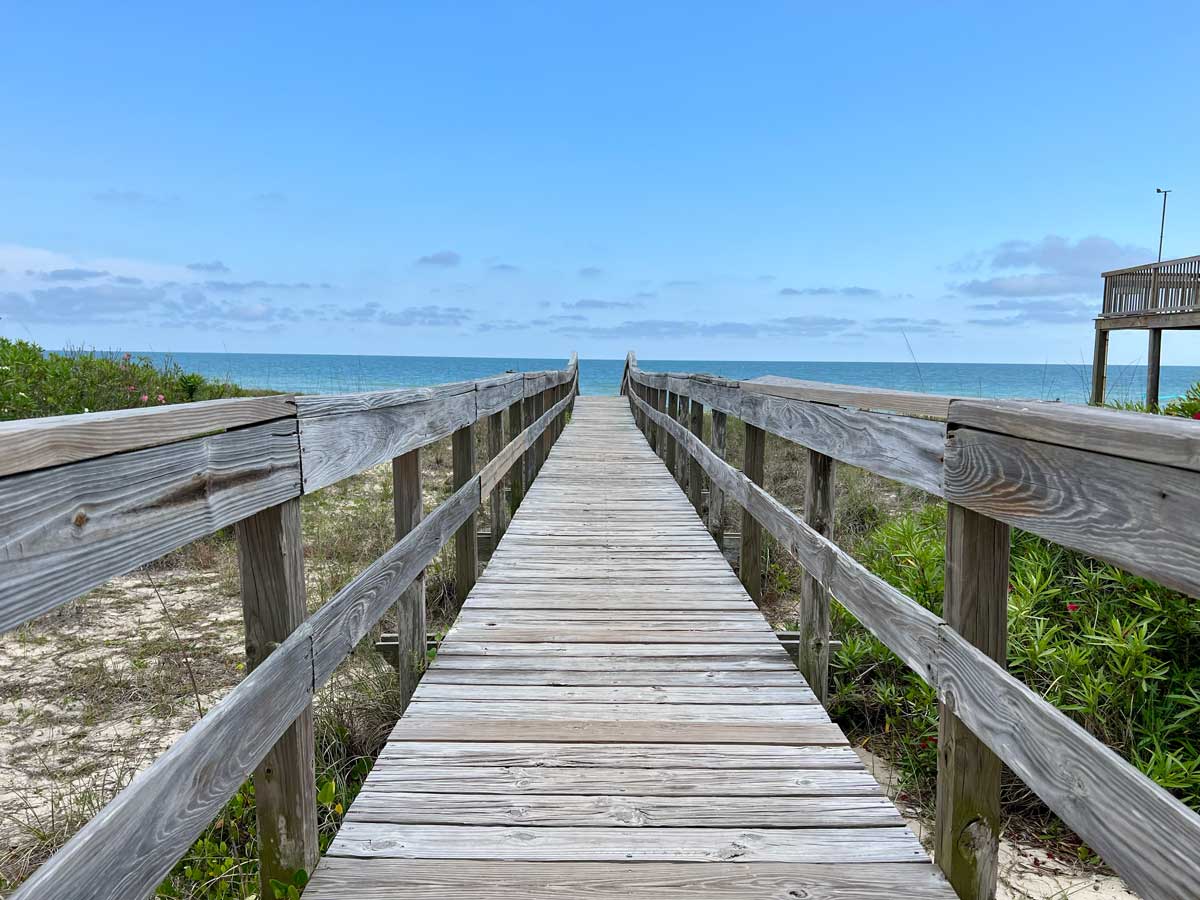 Located nine miles SW of Apalachicola and only accessible by boat, visitors can cruise to the St. Vincent National Wildlife Refuge. The refuge protects two islands. You can catch a tour boat there that offers island day trips – St. Vincent Island Shuttle and Fishing Charters.
14. Apalachicola National Forest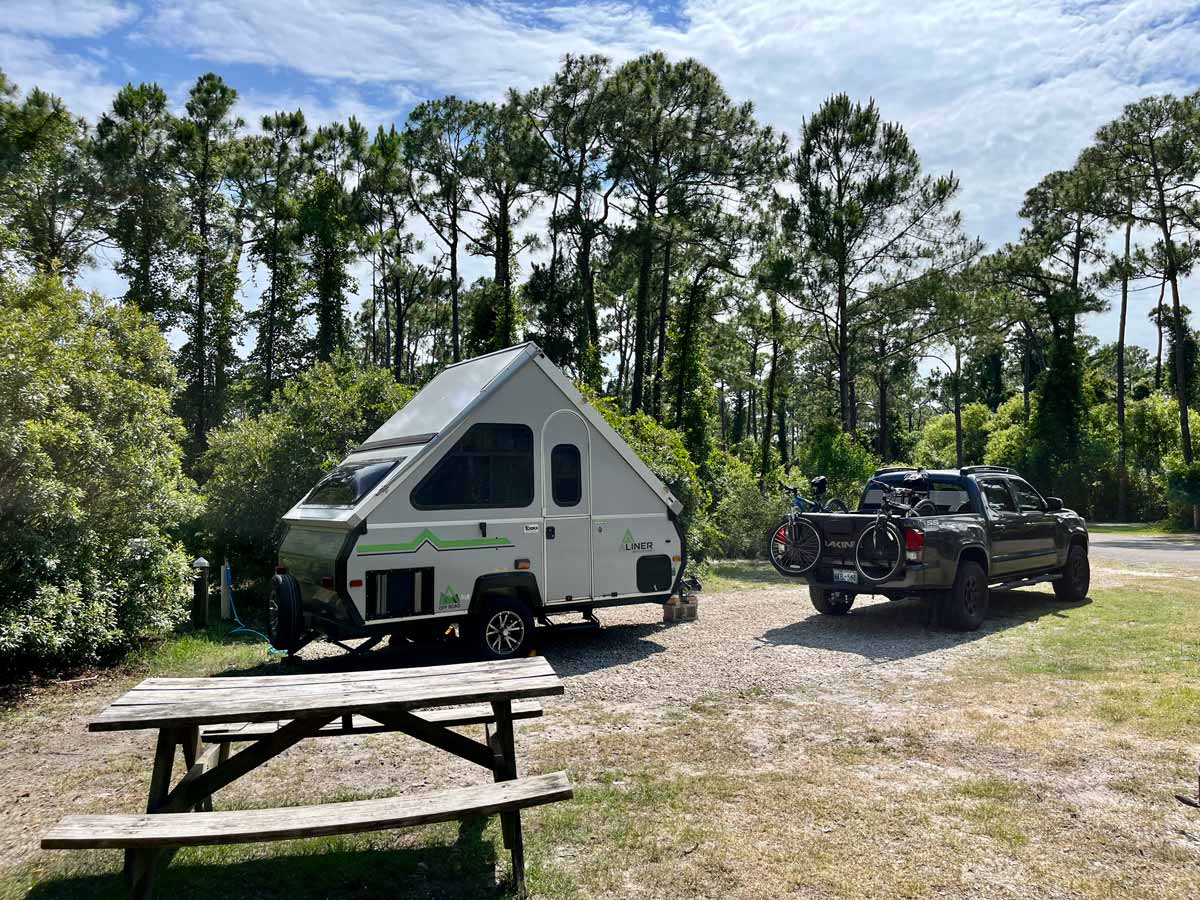 When driving to the Forgotten Coast, if you've never been and are planning on spending time at the beach, you'll be surprised to see the forest go up to the coastline. With 574,000 acres, the Apalachicola National Forest has places to camp if you want a more off-the-beaten-path adventure. Check out recreation.gov to find campsites. It is the largest national forest in Florida.
15. Dog-Friendly Beaches
Another thing that drew us to this part of Florida is that most beaches are dog friendly. So, if you're road-tripping with your furry family member(s), most of the public beaches in the area allow dogs. We visited the beaches in Carrabelle, East Point, and St. George Island – and Bear got to enjoy them too!
Dogs are not allowed on the beach within St. George Island State Park, but they are allowed almost everywhere else. Many restaurants also allow dogs on the patios.
Where To Stay
St. George Island – If you plan to visit the area, the best place to stay is on St. George Island. You can camp at St. George Island State Park or rent a colorful beach house along the island.
We made reservations to camp at the state park 11 months in advance. Visit the Florida State Parks website to make reservations. Campsites are hard to get – you'll want to plan.
Eastpoint – If you're pulling an RV and can't find a campsite on St. George Island, there are quite a few excellent RV resorts to stay at in Eastpoint right on the bay. Before arriving at St. George Island, we spent one night at Coastline RV Resort. The facilities are very nice.
Apalachicola – If camping isn't your thing. No worries. If you'd like to indulge in the Southern hospitality and charm the area is known for, stay at one of the historical hotels in Apalachicola. For those wanting historical accommodations, popular places to say include the Gibson Inn or Combs Inn & Suites. You can rent houseboats from Houseboats at River Watch right on the Apalachicola River. There are several places to stay in Apalachicola – so find the vibe that is best for you.
Port St. Joe – Located about 30 minutes from Apalachicola, Port St. Joe is another cute and laid-back coastal town to stay at and explore. Choose from an array of beach bungalows/cottages, B&Bs, and other vacation rentals next to the water. If you love to fish, Port St. Joe is known for its speckled trout, tarpon, and redfish. Be sure to swing by the Cape San Blas Lighthouse as well.
Best Time of Year To Visit
We enjoy visiting Florida in early May. It is warm enough to wear shorts and hang at the beach, but the summer crowds haven't quite picked up, and neither has the summer heat. It is also outside of Hurricane Season, which is June through November (so keep that in mind).
But really, there isn't a "wrong" time of year to visit unless a Hurricane impacts your travel plans. That's what makes Florida special. You can plan a vacation year-round.
Enjoy The Forgotten Coast
Apalachicola, St. George Island, and Eastpoint are lovely parts of Franklin County to visit (Port St. Joe is in Gulf County). From the beautiful beaches to the delicious local restaurants with fresh seafood, we bet you'll have a wonderful time touring around.
Since getting to Apalachicola is only an hour and a half from Tallahassee, it's a great place to visit for the weekend. The locals are super friendly, and there are so many great things to see and do. It's a special part of the "Sunshine State" that Floridians cherish and tourists who appreciate a low-key vibe love.