10 Incredible Things to Do in and Around Pensacola
Posted on: July 27, 2022
|
|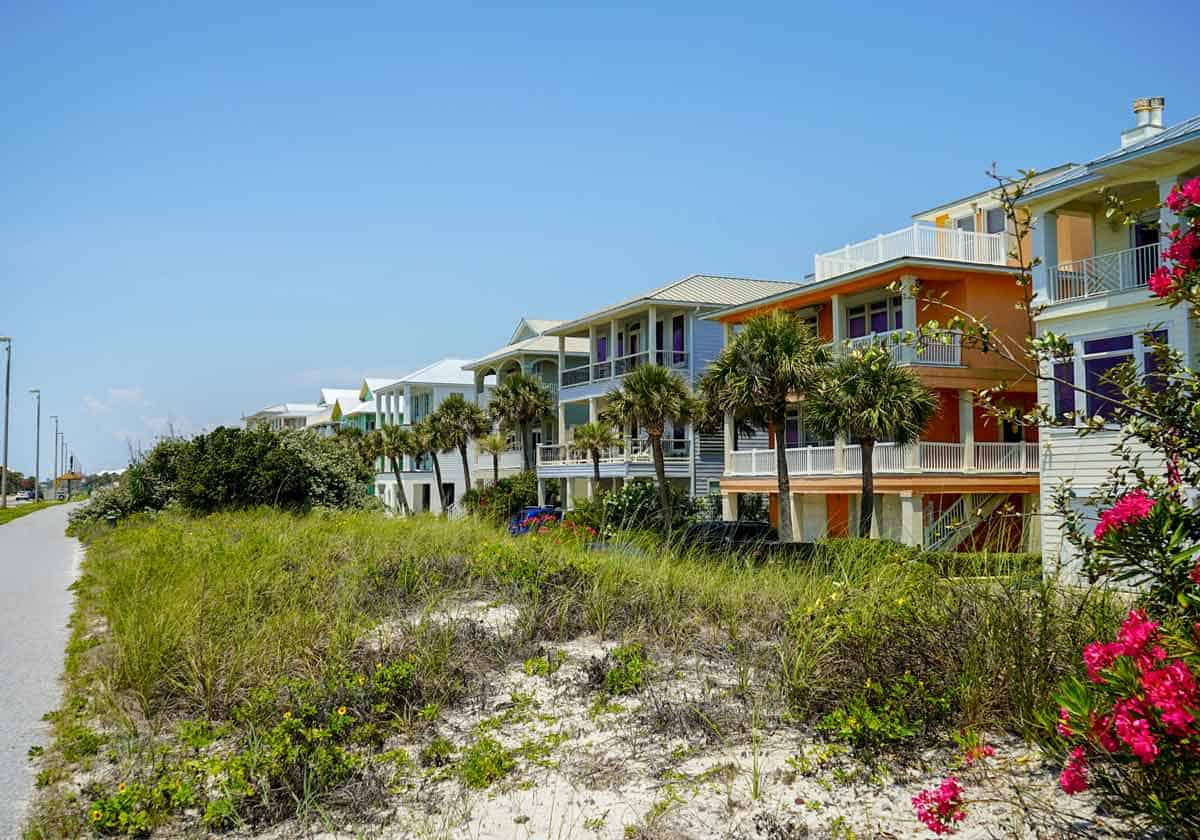 Are you looking for things to do in and around Pensacola? If so, you've come to the right place. We've curated a list of some of our absolute favorite activities on and off the beach. Whether you're looking for something fun to do with the family or want to explore all that the area has to offer, we've got you covered. Let us help you start planning your next adventure along the Emerald Coast today!
This post contains affiliate links, which means we'll receive a commission if you purchase through our links at no extra cost to you. Please read full disclosure for more information. Thanks for your support!
Best Things to Do in Pensacola, Florida
If you're looking for a place to soak up the sun and enjoy some waves, look no further than Pensacola. This Floridian city has plenty of options for beachgoers of all ages. You can also explore the charming downtown area, filled with historic buildings, cool shops, and restaurants. There's plenty of nature to enjoy in the area, from state parks to miles of coastline which is why we keep going back year after year. So, pack your sunscreen and put on your sandals – here are the best things to do in Pensacola!
Pensacola Beach
Pensacola Beach is worth visiting if you're looking for a breathtaking beach destination full of excitement. The coastline and beaches here are simply beautiful with their sugar-white sand and crystal-clear waters. Plus, there are plenty of activities to keep you busy, from swimming and sunbathing to fishing and kayaking. So, if you're looking for an unforgettable beach vacation, be sure to check out Pensacola Beach!
There are multiple places to rent stand-up paddleboards or kayaks in the area. If you'd like to paddle, start early in the day. Earlier is best before the winds and waves pick up.
There are miles of white sand beaches stretching along Pensacola Beach and Santa Rosa Island. East of Pensacola Beach, there are also a few parking areas to access the incredible beaches as you drive along Highway 399.
Gulf Islands Fort Pickens Area
Located on Santa Rosa Island, down the road from Pensacola Beach, is the Fort Pickens area of Gulf Islands. Gulf Islands National Seashore is managed by the National Park Service, keeping this part of Santa Rosa Island wild and untamed.
It costs $25 to enter the park for seven days, or you can use the annual National Park Pass.
You can enjoy the beaches of Gulf Islands, watch for dolphins and other wildlife, explore the famous fort, hike, kayak, and camp. The beaches within the park are less crowded, and there are multiple areas to access the coastline. If you're camping at Fort Pickens, you can walk right to the coast! If you're not camping, Langdon Beach has a parking area. There are a lot of fun things to do at Fort Pickens.
Watch the Blue Angels
If the sound of roaring fighter jets gets your heart racing, you're in for a treat! The Blue Angels often put on an incredible show over the beaches of Pensacola. Whether you're watching from a nearby beach or right up close to the action, there's nothing quite like it. You can catch them in action doing practice events or main shows.
Watching them perform is some serious excitement! We watched them practice while we camped at Fort Pickens. It was so awesome!
You can also visit the Naval Aviation Museum.
Opal Beach
Another incredible beach accessed along Highway 399 is Opal Beach. This area is part of Gulf Islands National Seashore. Opal Beach has pavilions, restrooms, and beach showers. We like this area because there are facilities, the water is shallow, calm and warm. It is seriously dreamy.
Navarre Beach
Driving east on Highway 399, about 30 minutes from Pensacola Beach is Navarre Beach. It is a short drive from Pensacola if you are up for beach hopping and checking out the other beaches nearby. There are restaurants and condos and the famous Navarre Beach Pier. It is touted for being the longest fishing pier in the Gulf of Mexico! You can walk or fish from the pier. We paid the $1 to walk and take photos. It was worth it!
Navarre Beach is about 45 minutes from Destin if you're road tripping along the coast!
Big Lagoon State Park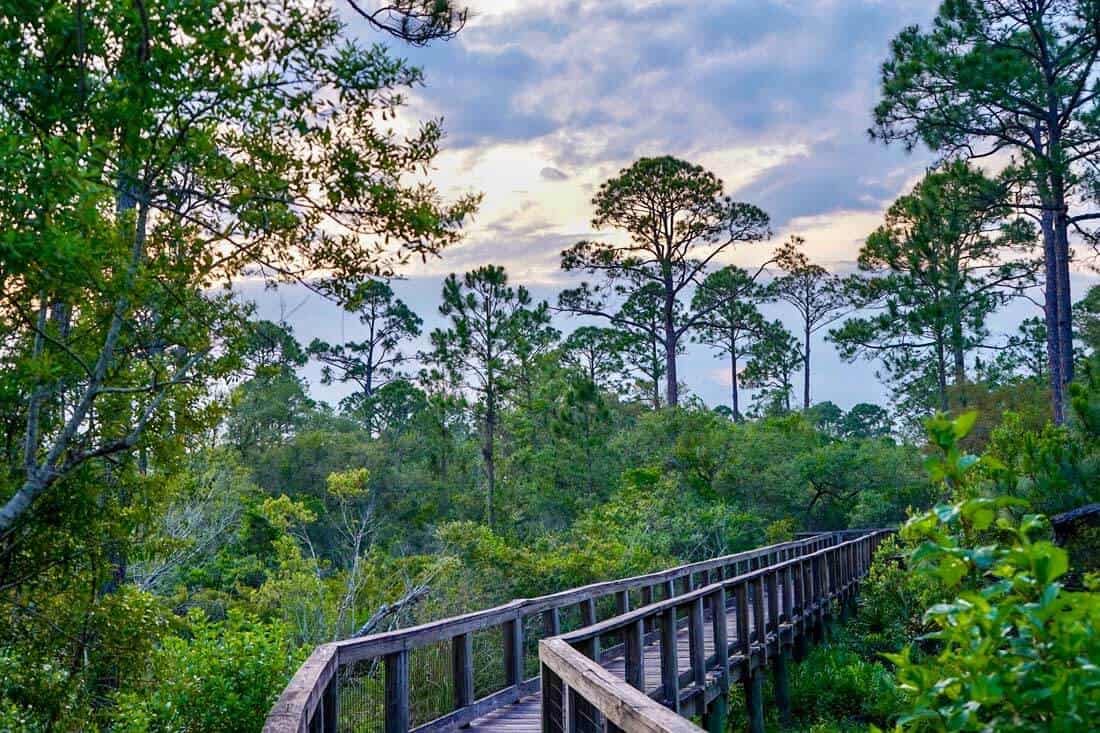 Located about 30 minutes southwest of downtown Pensacola is Big Lagoon State Park. The park is an excellent place to camp if you're camping and road tripping the Florida panhandle. There are beautiful boardwalk trails through the marsh and intercoastal pine forest. Here, you can access Big Lagoon, which is more protected from the Gulf and a great place to fish, standup paddleboard, or kayak. There is a fee to enter and camp.
Watch our Big Lagoon State Park Campground review on YouTube!
Perdido Key
Perdido Key is a stunning beach town that offers plenty of activities for visitors nearby. From swimming and sunbathing to kayaking and fishing, there's something for everyone in this beautiful location. There are also some great restaurants and bars in the area, making it the perfect spot to spend a weekend or more extended vacation. So if you're looking for an exciting place to soak up the sun and enjoy some fantastic coastal views, be sure to add Perdido Key to your list! It is a short 30-minute drive from downtown Pensacola.
See incredible parks and beaches to explore in Perdido Key on YouTube!
Perdido Key State Park
While in the Perdido Key area, be sure to visit Perdido Key Beach and the state park area. The beaches are gorgeous, and there are miles of coastline.
Johnson Beach National Seashore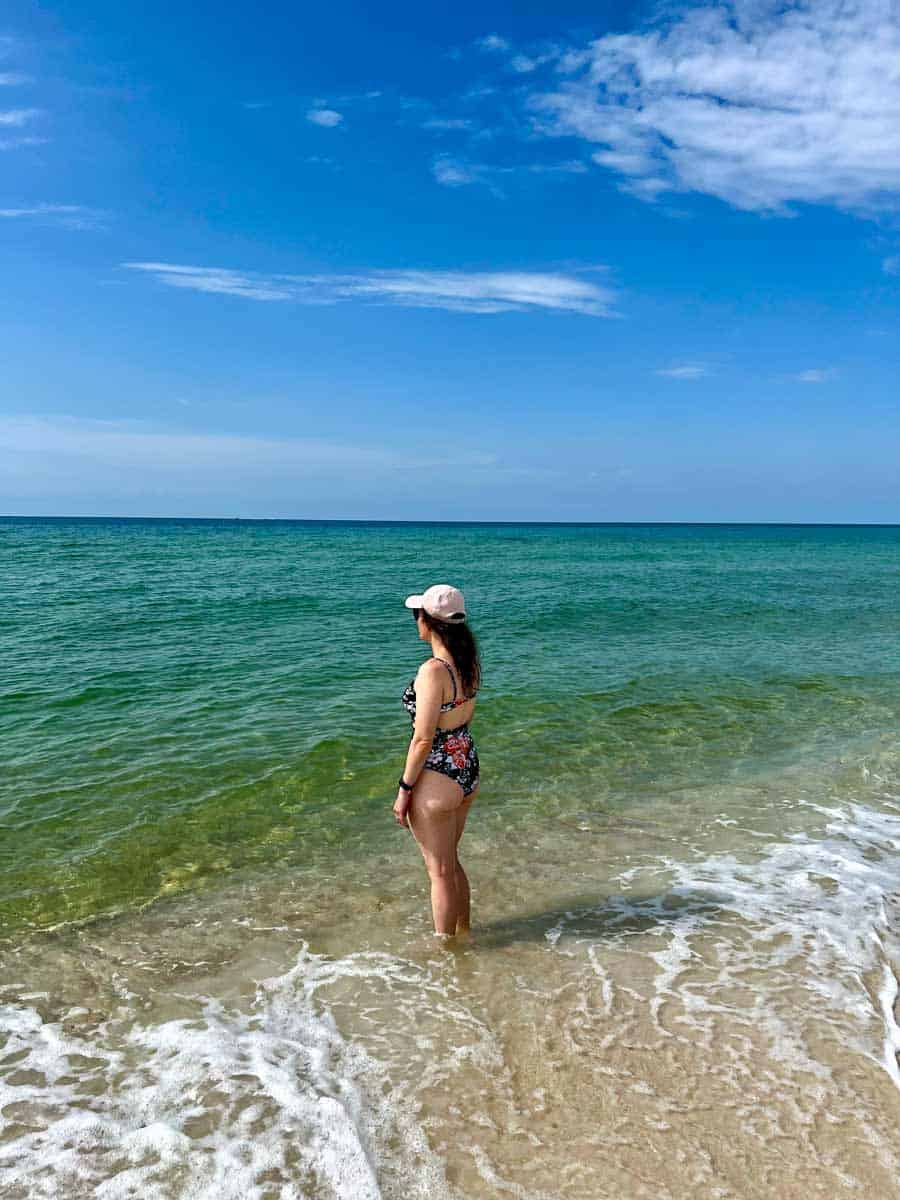 The Johnson Beach area of Gulf Islands National Seashore will blow you away if you like wild beaches. The sand is incredible, the water is clear, and the area doesn't get as crowded since there is limited parking.
The parking areas near the pavilion tend to get crowded, but you can drive further along the island for a more rugged beach vibe. Be sure to get there early to find a spot to park.
Keep your eyes open for dolphins and sea turtles! We saw dolphins right off the beach while enjoying our beach day. This is seriously one of the best beaches in the Florida panhandle! It will blow you away.
It costs $25 to enter the park for seven days, or you can use the annual National Park Pass.
Explore Downtown Pensacola
If you're looking for things to do in downtown Pensacola, you're in luck! There are plenty of unique shops and restaurants to explore, plus plenty of history and culture to enjoy. You can walk around the historic district, take in the beautiful architecture, or check out one of the museums.
If you're there on a Saturday, check out the Palafox Farmer's Market.
Best Campgrounds Near Pensacola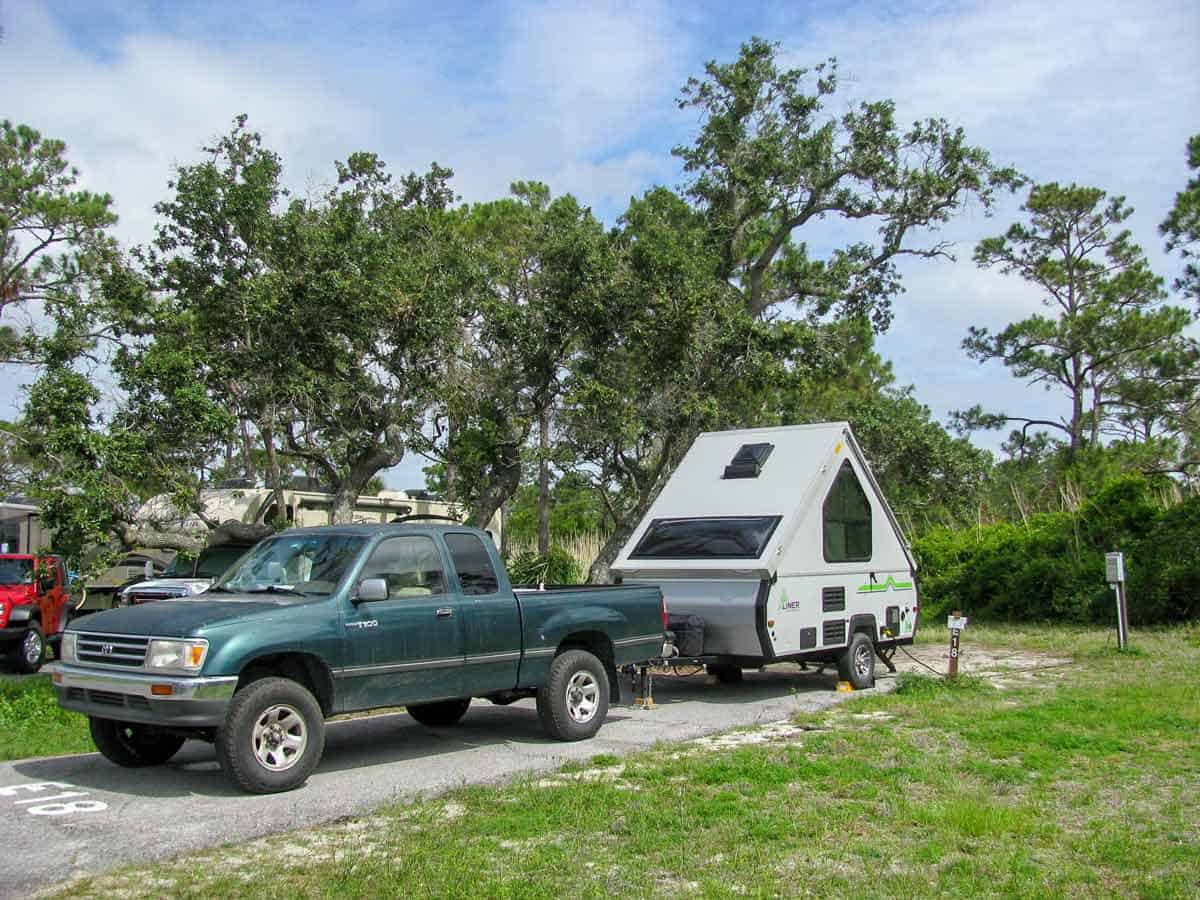 We have stayed at Big Lagoon State Park and also Fort Pickens. Both were excellent and allowed dogs. We keep going back year after year for some of the best camping on the Gulf of Mexico.
Watch our Big Lagoon State Park Campground review on YouTube!
Final Thoughts on Visiting Pensacola
Pensacola is a great place to visit for beach lovers and those who love spending time outdoors. There are plenty of things to do in and around Pensacola, regardless of your interests. You can enjoy the beautiful white sand beaches, go fishing or shelling, explore the nature trails, or visit museums and historic sites. Pensacola is also great for shopping, dining, and nightlife. There is something for everyone to enjoy!
Pablo and I love Pensacola. Every time we visit, we go home and plan our next annual trip. It is a great place to visit if you're looking for a fun and relaxing beach town. With plenty of things to do, beautiful beaches, and delicious food, it's no wonder this city is a popular tourist destination. Plus, we think it is really affordable!
If you haven't had the chance to visit yet, be sure to add it to your list of places to see soon – you won't regret it! There are plenty of Pensacola attractions to help you have the best getaway! Out of all the beaches we have been to, we think Florida Gulf Coast beaches are second to none.
Thanks for reading.
Ashlee & Pablo
---
More Day Trips from Pensacola
You might also enjoy these other day trip options from Pensacola:
Save on Pinterest for later!
We'd love to hear from you!
Have you been to Pensacola? What are some of your favorite things to do?