7 Things to Do at Gulf Islands National Seashore Fort Pickens
Posted on: October 28, 2021
|
|
Are you planning a beach holiday or vacation to Gulf Islands National Seashore Fort Pickens?
Located along the emerald waters of the Florida panhandle, we are sharing all the best things to do at Gulf Islands National Seashore Fort Pickens, which has miles of sugar-white sand beaches perfect for sunbathing, swimming, and relaxing. Along with outdoor recreation, Santa Rosa Island and the Fort Pickens area are home to a famous fort full of war history sites to tour.
Continue reading for ideas to plan a laid-back and nature-infused Pensacola, Florida beach trip to Gulf Islands National Seashore!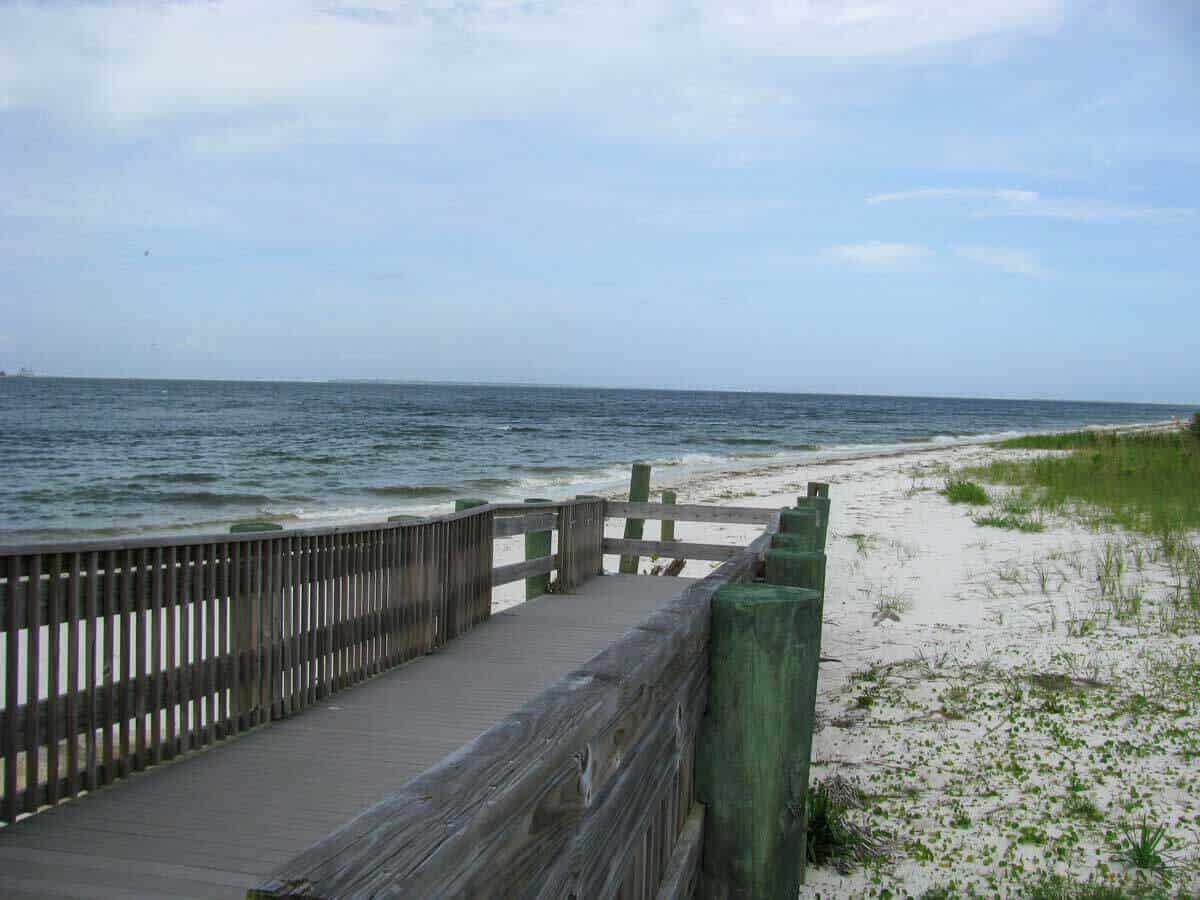 This post contains affiliate links, which means we'll receive a commission if you purchase through our links at no extra cost to you. Please read full disclosure for more information. Thanks for your support!
Fort Pickens Area
Before we get into the article, we wanted to clarify something confusing to me when I was first researching our trip here.
Fort Pickens is used kind of loosely around here. There is an actual Fort called Fort Pickens. In addition, there is a campground called Fort Pickens, and the portion of Gulf Islands National Seashore along Santa Ana Island is often referred to as the Fort Pickens area too! Knowing this will help you plan your trip as you read Fort Pickens everywhere.
We didn't realize this until we got here! But to be fair, we are super laid back when it comes to planning road trips.
Now, on to things to do at Gulf Islands National Seashore Fort Pickens!
Things to Do at Gulf Islands National Seashore Fort Pickens
Gulf Islands National Seashore in the panhandle of Florida near Pensacola is a true delight for all nature and beach lovers.
This National Park Service site stretches from Cat Island, Mississippi, to Santa Rosa Island in Florida, protecting over 160 miles of coastline in total. It is massive.
The area boasts miles of beaches, dunes, maritime forest, and saltwater marshes with excellent hiking trails and beaches to sunbathe. There are also excellent fishing opportunities near shore for anglers. In addition, birdwatchers will find an abundance of coastal birds like Osprey, Black Skimmers, and American Oystercatchers.
The main attraction at Gulf Islands is Fort Pickens, the historical fort, with acres worth of history dating back to when the fort was constructed in 1829 and 1834. It was active during the Civil War and as late as World War II. Today, it is solely a historic site.
Depending on when you're visiting, you might even be able to catch a jaw-dropping Blue Angels practice show while visiting the area!
We had heard about Gulf Islands National Seashore for years and couldn't wait to visit and share our experience with you of the Fort Pickens area!
Let's get into the details!
7 Things to Do at Fort Pickens
Visit Fort Pickens – The Fort
Called The Guardian of the Gulf, Fort Pickens is perhaps the most popular attraction at the park. Fort Pickens is a brick fort located on a bluff overlooking the Gulf of Mexico on Santa Rosa Island.
Visitors who want to experience history firsthand can visit this historic fort built to protect Pensacola Bay. The fort still has cannons on display.
Fort Pickens was placed on the National Register of Historic Places by the United States Department of Interior in 1972.
Visitors can do a self-guided tour and walk around the grounds – really neat to see everything and read more about the history of the fort.
Swim & Sunbathe at Langdon Beach
Santa Rosa Island is home to sugar-fine, white sand beaches perfect for sunbathing, swimming, and walking the beach. The emerald blue waters will take your breath away.
There are a few places to access the beaches, but the main beach facing the Gulf is Langdon Beach.
When we visited, it was pretty windy and a little stormy. But on a sunny day – this beach is glittering with white sand and emerald green water!
Hike Along Santa Rosa Island
With miles of trails, visitors can hike to see pristine panoramic views of the island along with a wide variety of plants and wildlife.
Some of the trails to check out that we enjoyed are:
Florida National Scenic Trail
Fort Pickens Dune Nature Trail
To get the trail maps on your cell phone, check out the AllTrails app. We love it!
Wildlife & Bird-Watch at Gulf Islands
Visitors can see a variety of plant and animal wildlife at Fort Pickens with hundreds of species of birds, reptiles, amphibians, dolphins, Ospreys, Great Blue Herons, and more.
We loved seeing the nesting Osprey in the spring. It was magical.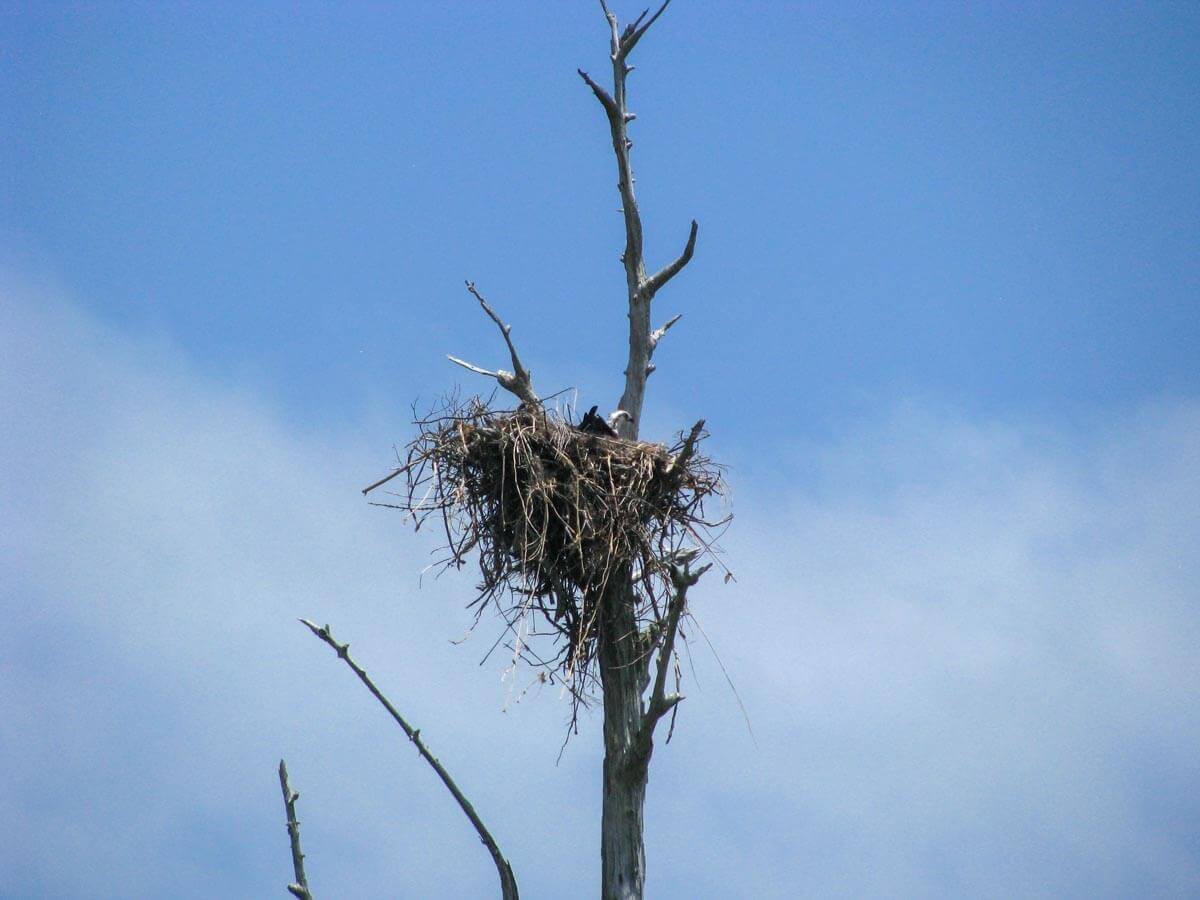 Fish Along the Coast
With miles of shoreline, bring your fishing gear! We saw lots of folks fishing right from the coastline.
There is a fishing pier near the fort on the bay side.
Enjoy a Sunrise & Sunset
Catch a sunrise over the Gulf of Mexico or sunset over Pensacola Bay.
Trip tip: We watched the sunset every night from the trail from our campsite coming from Camp Area D. It was so incredible.
Camp at Fort Pickens
There is camping here! There are over 200 campsites to camp at. Some offer water and electricity, and some are great for RVs and motorhomes. Some campsites are great for tent- only.
We stayed in Camp Area D and had a blast! We could walk right to the beach!
Check out our article on camping at Fort Pickens Campground for more details.
Watch the Blue Angels
We had no idea we would see the Blue Angels during our trip to Gulf Islands National Seashore Fort Pickens. We were amazed to overhear a Park Service employee as we were checking in to our campsite.
The Blue Angels have a practice schedule since they are based out of Pensacola, and depending on when you visit the area, and you might be able to catch a show! Be sure to check out the Blue Angel practice and events schedule if you are interested in seeing them while you visit.
They were so magnificent to see. It was a pleasant surprise for our visit!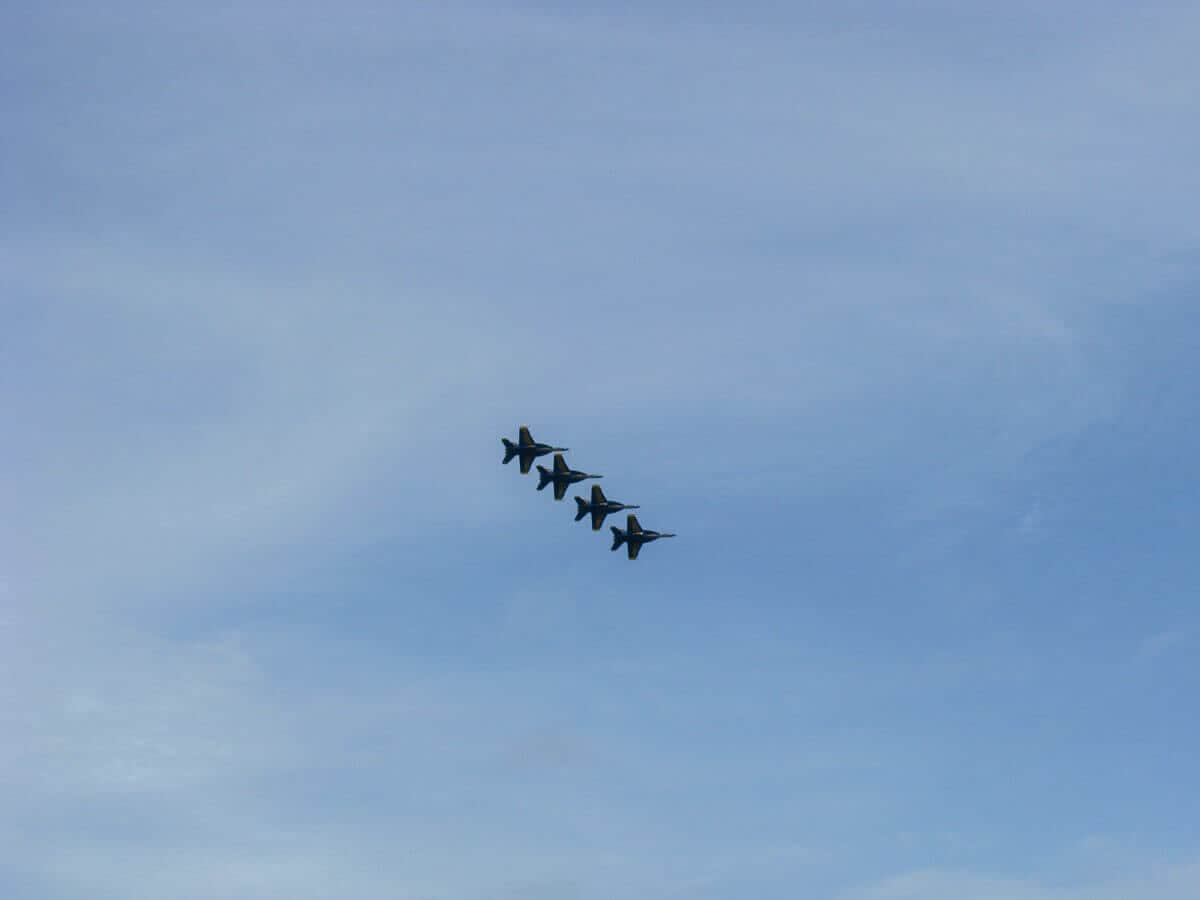 Where is Gulf Islands National Seashore Located?
Gulf Islands National Seashore Fort Pickens is located along Pensacola Bay off Gulf Breeze Parkway in Florida.
Gulf Islands National Seashore Fort Pickens Map
Other Questions You May Have While Planning Your Trip
Does Fort Pickens have a beach?
Yes, Langdon Beach is the main beach area facing the Gulf of Mexico.
There are other areas to access the water along the island too.
Can you swim at Gulf Islands National Seashore?
Yes, you can swim at Gulf Islands National Seashore Fort Pickens. See above about beaches.
Be mindful of weather conditions and rip tides. The beaches have flags designating water conditions for safety.
Can you walk around Fort Pickens?
Yes, walking around the fort is so much fun! You can go in and out of a lot of spaces.
It is interesting to explore and read the historical signs around the facility.
Is Fort Pickens Pensacola Open?
Due to the nature of Gulf Coast storms and how low-lying the barrier island is, always check with the Fort Pickens Area National Park Service before planning a trip to ensure the island and road are open.
We visited in May 2021, and the road flooded. The island was closed temporarily.
Is Gulf Islands National Seashore free?
No, Gulf Islands National Seashore is not free.
Is there an entrance fee for Gulf Islands National Seashore Fort Pickens?
Yes, there is an entrance fee to enter and tour the park.
Buy the Annual National Parks America the Beautiful Pass online from REI before your trip!
Save yourself time in line!
Are dogs allowed on the beach?
No, however, there is a dog-dedicated beach not too far from the park entrance, closer to Pensacola. You'll see the signs for the dog park (Gulf side).
Dogs are allowed on the trails.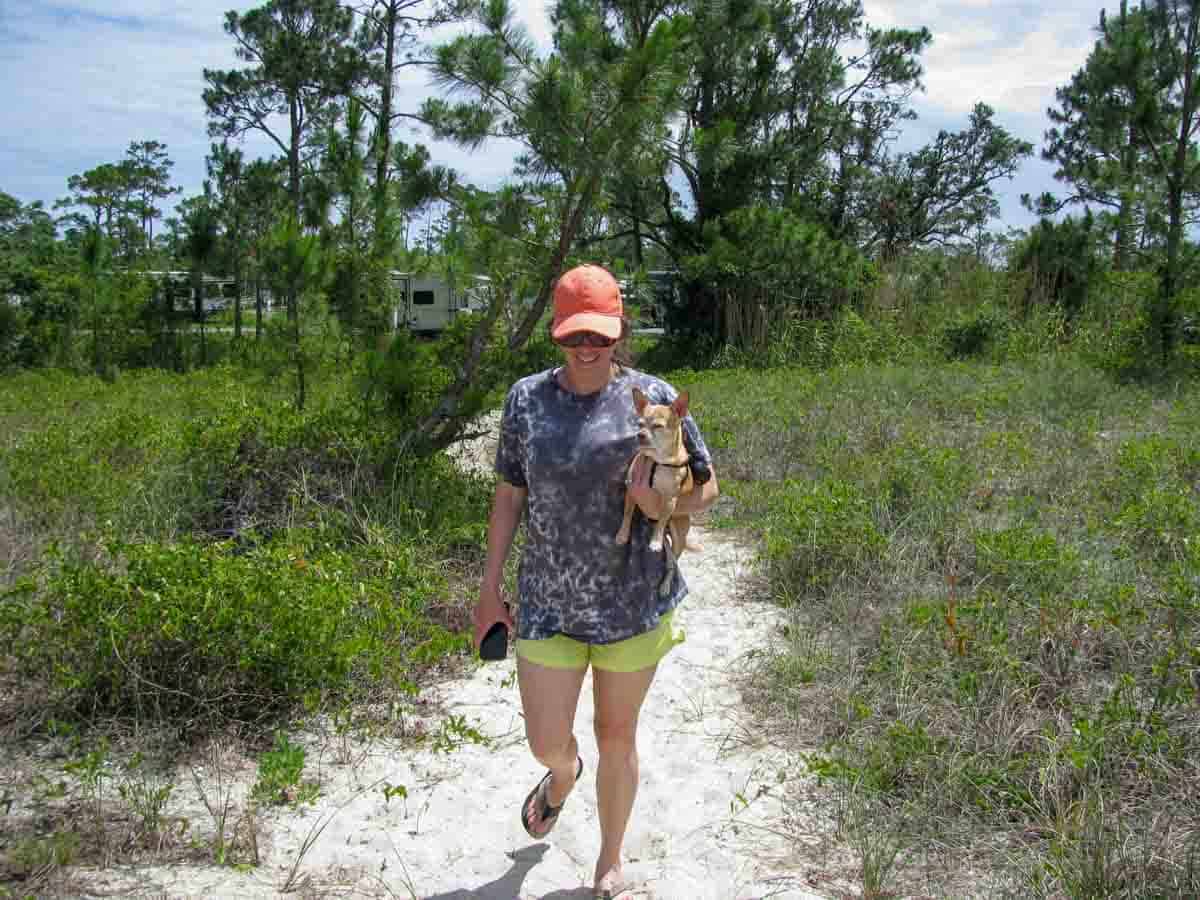 When is the best time of year to visit?
The best time to visit is in the spring. The weather temperatures are pleasant, and the park is not crowded. The summer humidity hasn't quite kicked in!
We visited in mid-May during the middle of the week, and there were no crowds. It was beautiful.
For U.S. snowbirds, it is a great vacation spot for folks escaping the colder northern parts of the U.S. in the winter.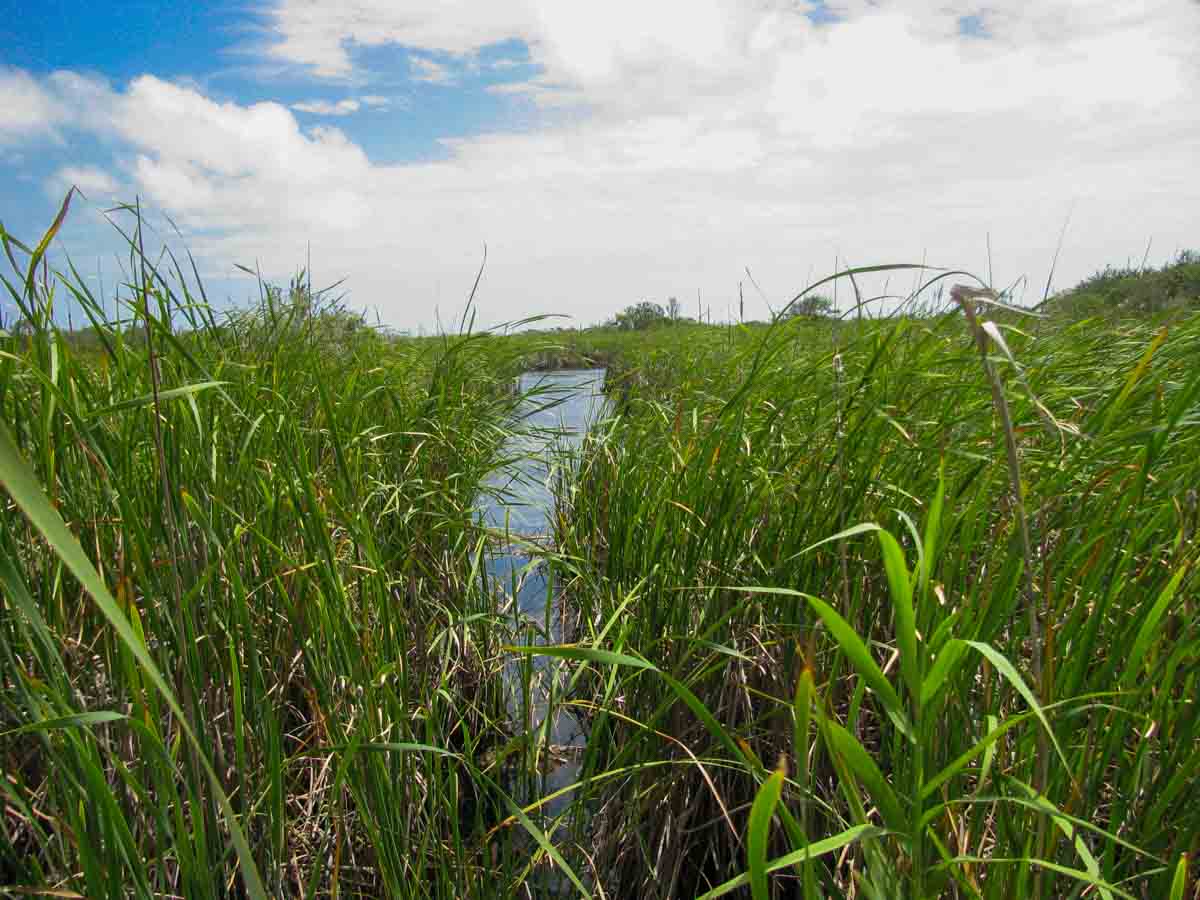 Other things to consider?
Being along the Gulf of Mexico, consider the weather. Be agile and flexible when planning a trip. The weather could be sunny and beautiful, or windy and stormy.
Hurricane season is June-November.
Consider purchasing traveler insurance for trips out of state too.
We like using Travel Insurance Master because you can select specific coverage.
Reasons to Visit Gulf Islands National Seashore Fort Pickens
People come from all over the world lured by the sugar sand beaches of the Gulf coast barrier islands.
Santa Rosa Island is quite the Florida gem!
Tourists and visitors will enjoy watching wildlife, sunbathing, swimming, hiking, camping, and touring Fort Pickens while visiting.
All in all, Gulf Islands National Seashore is a must-visit for everyone visiting the Florida panhandle and Pensacola area.
If you enjoy visiting National Parks and National Park Service locations, you'll love Gulf Islands.
Thanks for reading!
Ashlee & Pablo
---
Shop Outdoor Adventure Gear
Check out our favorite picks for outdoor island adventures!
Nomadix Beach Towels (dry fast) – Buy on Amazon
Hydro Flask Water Bottles – Buy from Hydro Flask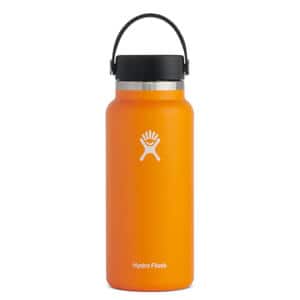 Patagonia Hip Pack – Buy from REI
---
You might also enjoy…
Are you exploring the Gulf of Mexico?
Check out our other Gulf of Mexico articles:
Save this article on Pinterest!
We'd love to hear from you!
We'd love to answer any questions you have about road tripping along the Gulf of Mexico, camping in our Aliner, or visiting Gulf Islands National Seashore in Florida!
Feel free to contact us.