15 Amazing Reasons You'll Love Camping at Gulf Shores State Park (We Did)
Posted on: July 3, 2023
|
|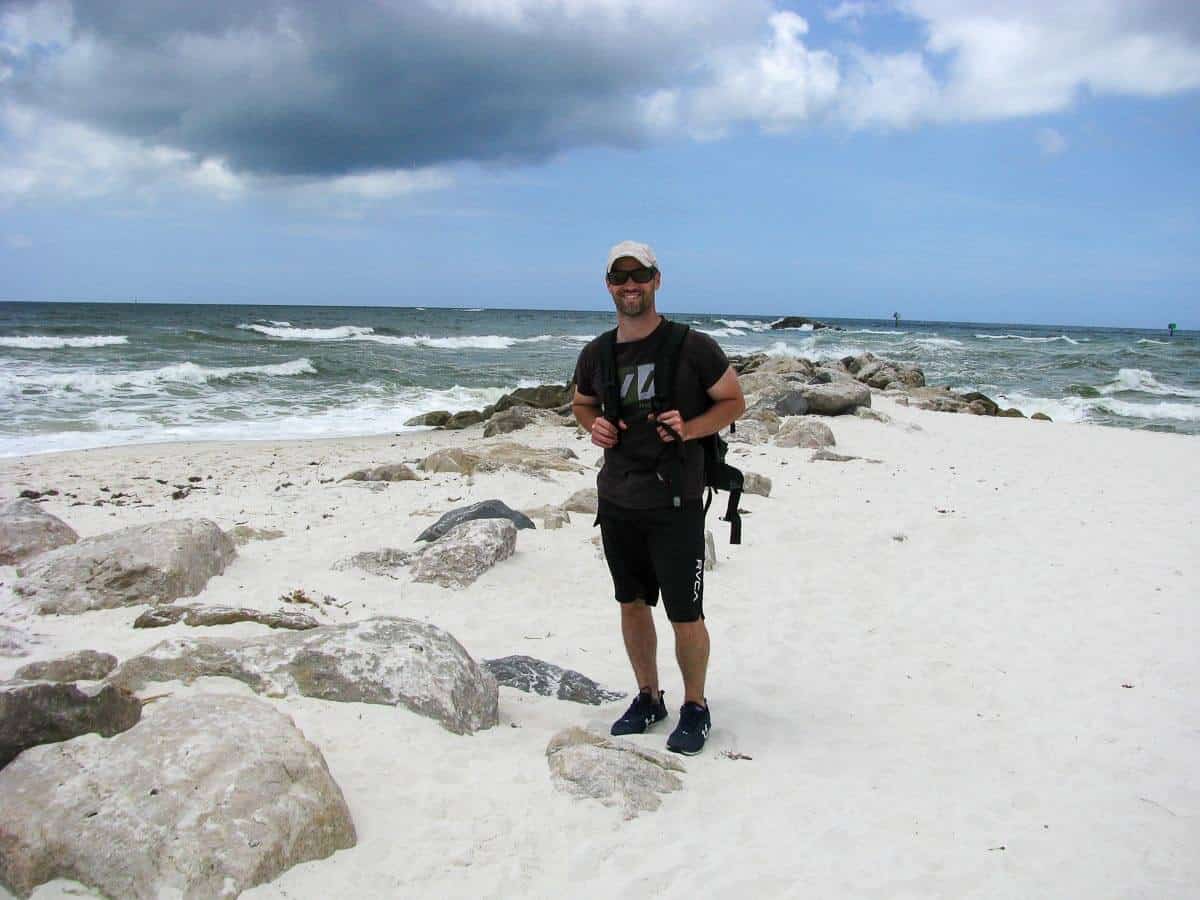 We're sharing all the fantastic reasons to camp at Gulf Shores State Park in Alabama for your next road trip! If you're not from the southern U.S., then you'll be happy to be let in on one of the South's best-kept secrets: the Alabama Gulf Coast is incredible! And by incredible, we mean miles of sugar-white sand beaches, trails, opportunities to watch for wildlife, and so much more nature-infused activities.
There is so much to see and do outdoors, making Gulf State Park Campground the perfect place to stay and explore. Gulf State Park is one of our favorite places to camp in Alabama. We can't wait to share all the details with you. Keep reading to get the scoop and plan a fun beach trip!
Plan Your Next Epic Road Trip to Gulf Shores State Park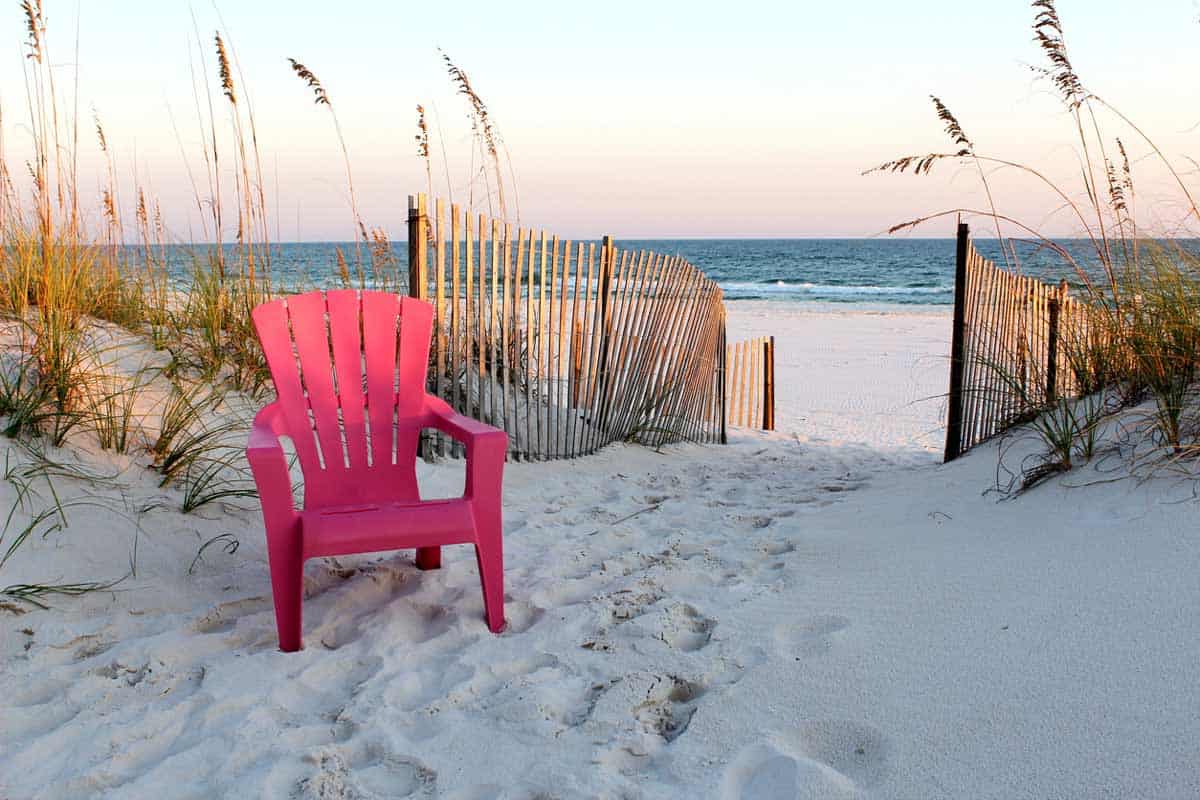 We can't stress enough how much there is to see and do along the Alabama Gulf Coast. Of course, you might have trouble deciding where to spend your time. But one thing is for sure; if you want to get close to nature, few places can match Gulf Shores State Park.
The state park has an endless number of outdoor activities that are perfect for families, couples, friends, and adventure seekers. We're going to help you with a list of things you don't want to miss.
15 Reasons to Pitch a Tent or Park Your RV at Gulf Shores State Park
1. Gulf State Park Campground Is 1.5 Miles From the Beach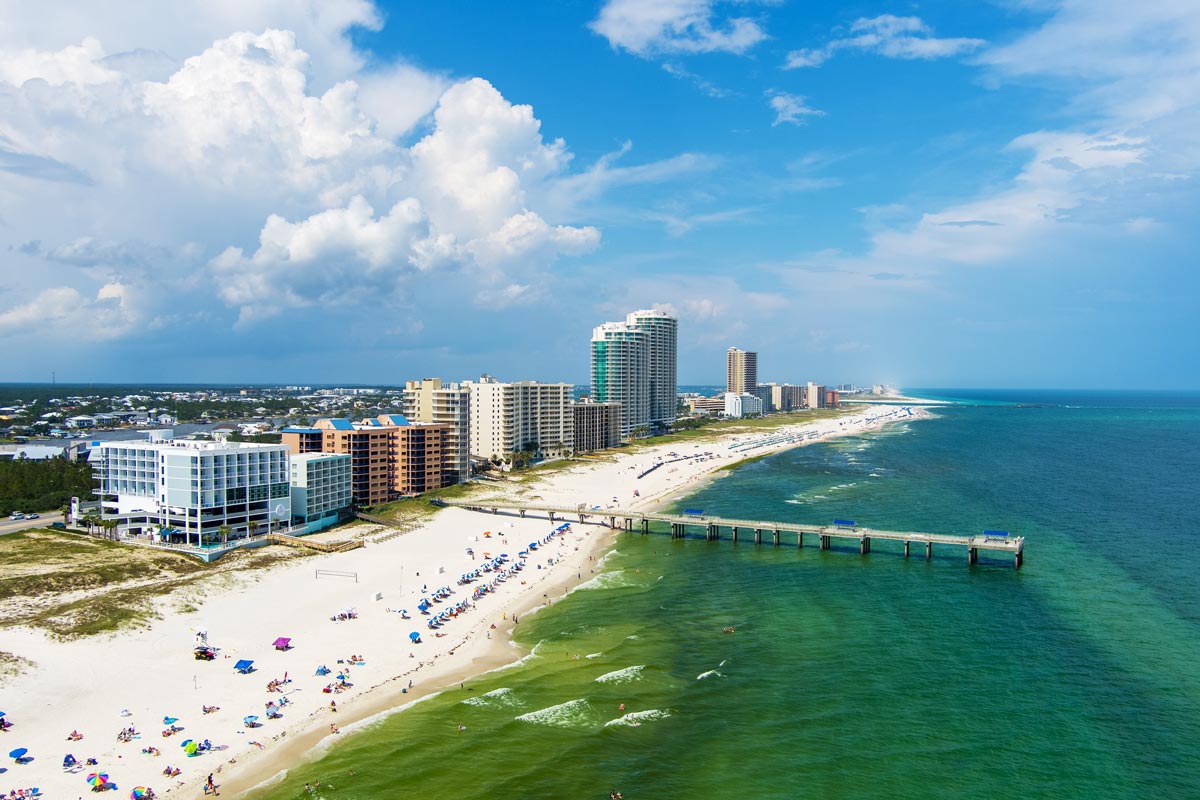 Gulf Shores State Park Campground is a great place to stay. The campground itself is 1.5 miles from the white sand beaches of the Gulf of Mexico. A paved trail leads directly to the beach and the main beach pavilion. You can walk, bike, or drive to the beach right from the campground.
The park's proximity to the beach area and lodging amenities attracted us to this coastal Alabama gem in the first place. We loved that we could walk or bike around to see the local area attractions.
2. The Campground Has Over 500 Campsites
The campground offers 496 full hookups (W/S/E) campsites with concrete pads and picnic tables. In addition, there are back-in sites and pull-thru sites.
If you're tent camping, there are 11 primitive sites to camp at.
The campground area is clean and well-spaced. Guests will enjoy the excellent accommodations the campground has to offer (more on accommodations below).
Trip planning tip: We thought the best campsites were along Middle Lake. There was a nice breeze with views of the water.
3. Free Parking Pass to Any Gulf State Park Beaches
If you're camping at Gulf State Park Campground, a free parking pass comes with your campsite reservations that can be used to drive to the other beaches that are part of Gulf State Park.
Other Beach Parking Areas to Explore:
Gulf State Park Beach Pavilion
Romar Beach
Cotton Bayou Beach
Alabama Point East
Want more beachy details? Check out our guide on the most beautiful beaches in Alabama with information on the four Orange Beach and Gulf Shores beach access points listed above!
4. Incredible Hiking & Biking Trails at Gulf State Park
Be sure to pack good hiking shoes and a bike because you don't want to miss out on exploring the 28 miles of trails Gulf State Park has to offer.
Some of the trails are paved, some are dirt, and there are even boardwalks that go through nine different ecosystems, trees, and the coastal woods.
Keep your eyes peeled for impressive wildlife, such as alligators and threatened and endangered species of birds. Many of these trails can be accessed right from the campground.
We love when we don't have to drive anywhere to explore. Just have breakfast and go.
Packing tip: Don't forget to bring your bicycle. There is a lot to see biking all over the park grounds.
5. The Campground Has Guest Laundry and a Camp Store
The grounds within Gulf State Park Campground have everything you need to accommodate your personal creature comforts in the hospitality village near Middle Lake. There is a guest laundry room, camp store, and tennis court area. There are also places to rent cabins near Lake Shelby or the palmetto forest. Gulf State Park has four restaurants.
There is a little fishing and education pier area near Middle Lake.
6. Bathhouses With Hot Water and Flushing Toilets
When we visited in May 2020, many of the bathhouses were being remodeled. So, the bathhouses should be even nicer than when we saw them. The bathhouses that were not remodeled got the job done – there was running water, safe showering areas, and hot water. It was great to have a place to shower after exploring the trails and beaches all day.
7. There is a Swimming Pool
Gulf State Park has a pool if you're not up for being in the ocean.
8. Visit the Nature Center
Located within the campground area, the Nature Center is an educational venue to explore. The Nature Center highlights the plants and animals native to the Alabama Gulf Coast. They even have live animal "ambassadors," such as a real-life owl.
9. You Can't Miss the Interpretive Center
Touted as being Alabama's most environmentally friendly building, the Interpretive Center teaches visitors about the nine different ecosystems the park protects and the natural resources in the area.
Explore the open-air Interpretive Center on your way to the beach! It is located at the Beach Pavilion.
You can't miss the buildings. They are right off Perdido Beach Blvd and next to the beach.
10. Wildlife Viewing
Bring a small pair of binoculars because there is so much wildlife to see from all the trails.
There were a lot of avid bird watchers walking the trails with binoculars. Unfortunately, we missed out on having ours; we would have been able to see more alligators.
11. Close Proximity to the Main Strip and "The Wharf"
The campground is literally five minutes away from the main strip for Gulf Shores and Orange Beach if you'd like to go out to eat, shop local, or beach hop along the coast.
We brought all of our food and had picnics at our campsite.
The campground is also close to Gulf Shores' famous "The Wharf." The Wharf has a shopping area, ferris wheel, restaurants, bars, a movie theater, and a yacht club.
12. The Campground is Pet-Friendly
The campground and trails at Gulf State Park Campground are pet-friendly. So, go ahead and bring your pet.
The beaches at Gulf State Park are not dog-friendly.
If you're road tripping with your furry family member(s) and are looking for pet-friendly beaches in Alabama, then you should check out Dauphin Island, Alabama.
13. Rent Kayaks, Canoes, or SUPs at Lake Shelby
At the Lake Shelby Picnic Area, there is a place to rent kayaks, canoes, or stand-up paddleboards if you'd like to do some fun water sports activities. There is also a swimming beach at Lake Shelby.
14. Attend Shark Week
Gulf Shores State Park hosts an annual Shark week during July. If you'd like to learn more about sharks in person, check out the annual shark week calendar to plan your trip around this fun and educational event.
15. Catch a Sunrise or Sunset
There are so many opportunities to catch an incredible sunrise and sunset along the Gulf Coast. We had fun catching sunsets from the boardwalk trails in the evening.
Make Reservations Ahead of Time
Be sure to make reservations for the Gulf State Park Campground ahead of time. You can make reservations online through Alabama State Parks.
Other Things To Consider When Camping at Gulf Shores, AL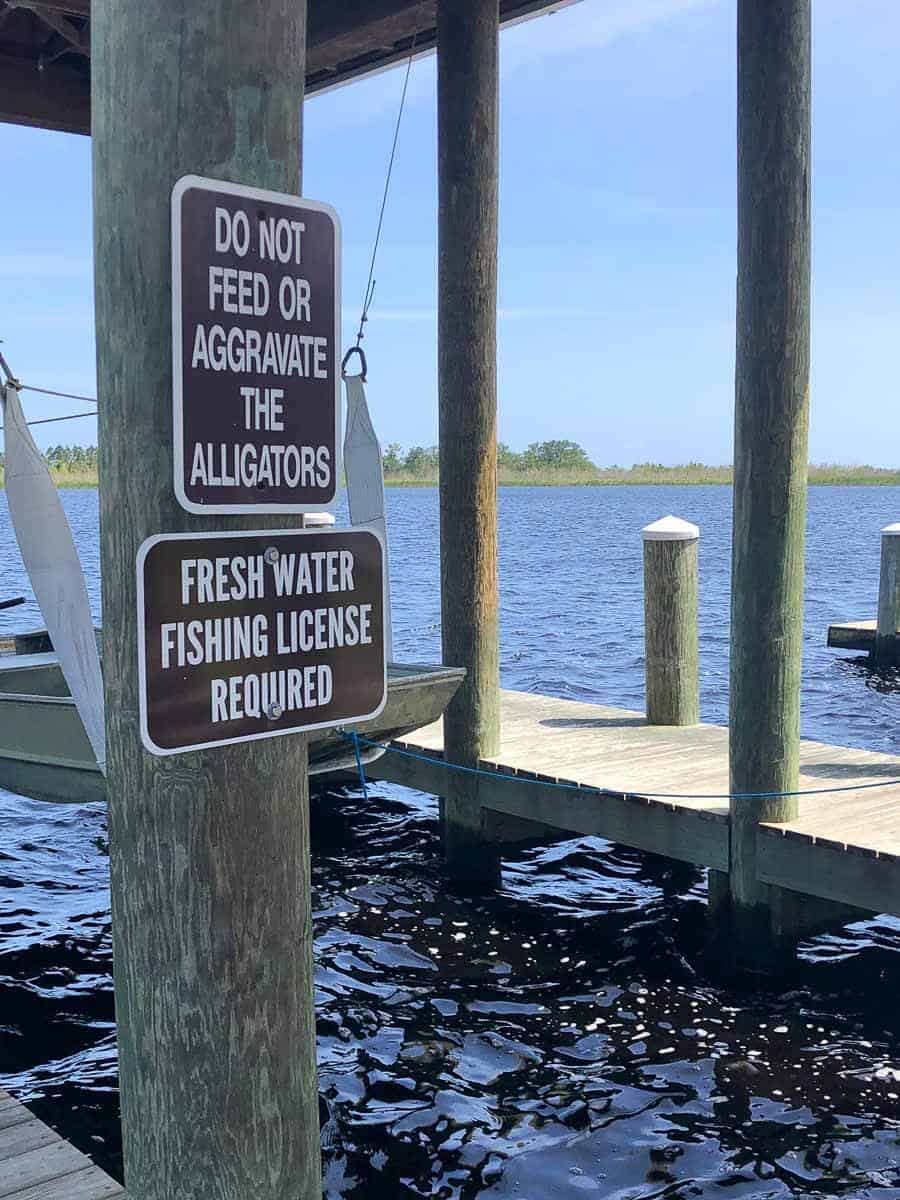 There are no campfire pits.
Not all campsite spots have shade.
It is really dark at night – bring your headlamp or flashlight.
Wild alligators and snakes live in the campground area so just be aware of where you are walking.
There is WiFi for campers.
Rip Tide Warnings and Surging Surf – keep an eye on the beach flag warnings while swimming in the Gulf. The water can get turbulent.
Consider the weather and hurricane season when making plans along the Gulf.
Final Thoughts On Camping at Gulf Shores State Park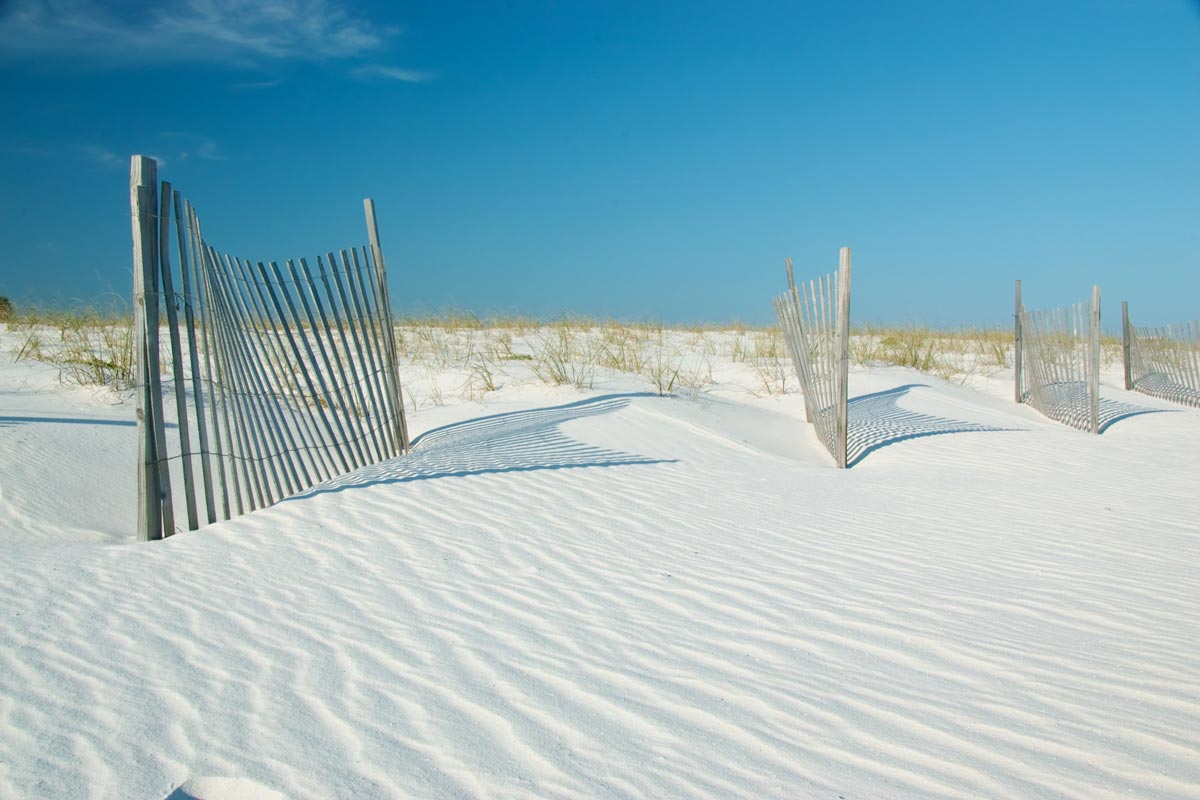 Everyone we met here, from the employees to other campers, were so friendly and joyful. We had a great time visiting with other folks, camping and road tripping in the area.
We visited during May, and the area was not too crowded. The weather was warm enough to wear shorts without being too hot and humid, making it a perfect early summer road trip destination.
Summer can be hot and humid along the Gulf, so be sure to keep that in mind when planning your trip, as well as hurricane season. Hurricane season is officially from June to November.
We had so many memorable experiences at the campsite, on the beach, and exploring the area. We had a great time visiting Gulf State Park, and we hope you will too.
Where indicated, some images courtesy of Depositphotos.com.
---
Read More Popular Gulf Coast Destinations