Things to Do in Moab Fun Outdoor Adventures
Posted on: January 2, 2021
|
|
Moab is an outdoor paradise packed full of outdoor things to do. Plan an incredibly fun trip to Moab, Utah, full of epic outdoor activities and adventure sports!
We used to live close to Moab. We want to share all the best things to do in Moab with you!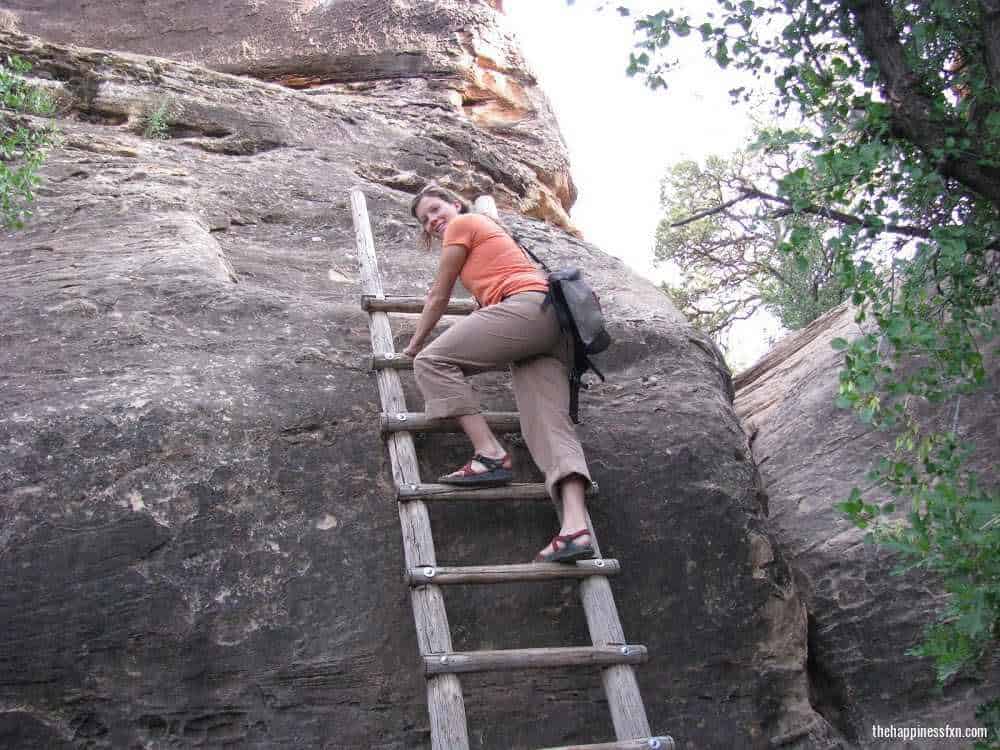 People worldwide come to see Moab's natural wonders making it the perfect retreat for a vacation or holiday. Beyond epic outdoor adventures of all kinds are available, including sightseeing bucket list U.S. National Parks, hiking red rock trails, desert camping, stargazing, mountain biking on slick rock, whitewater rafting, skydiving, and exploring off-road 4×4 adventures. The list goes on!
Are you pumped? You're in for a treat!
---
This post may contain affiliate links, which means we'll receive a commission if you purchase through our links, at no extra cost to you. Please read full disclosure for more information.
---
Plan a Trip to Moab, Utah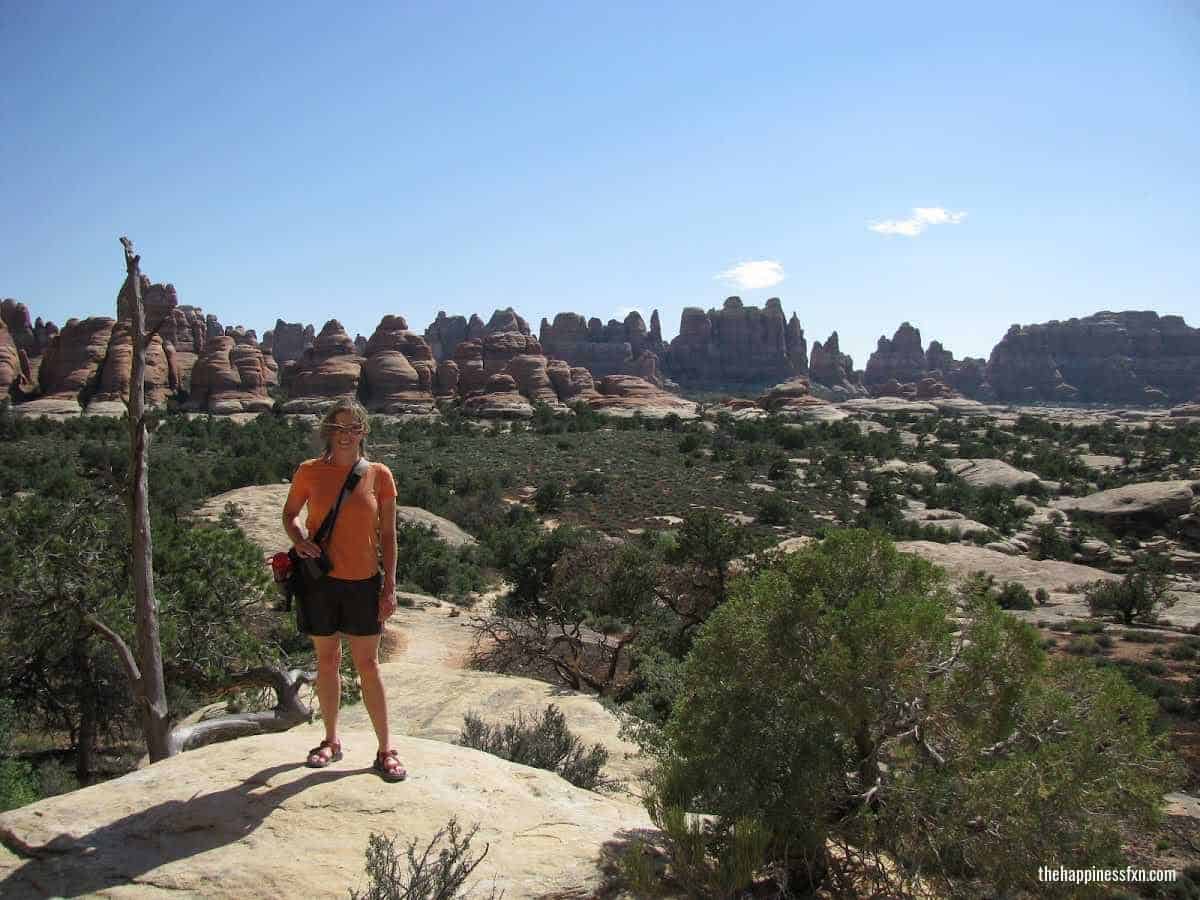 Moab, Utah, is a special destination in the U.S and is one of those places that should be on everyone's life bucket list. Sitting in a valley surrounded by the La Sal Mountains, red rock, and canyon country, this intermountain high desert town is packed full of outdoor adventures. Since public lands and U.S. National Parks surround Moab, it offers outdoor recreation galore.
Below we'll point out what not to miss during your summer road trip, vacation, or holiday to Moab, Utah.
Things to Do in Moab Epic Outdoor Adventures
Arches National Park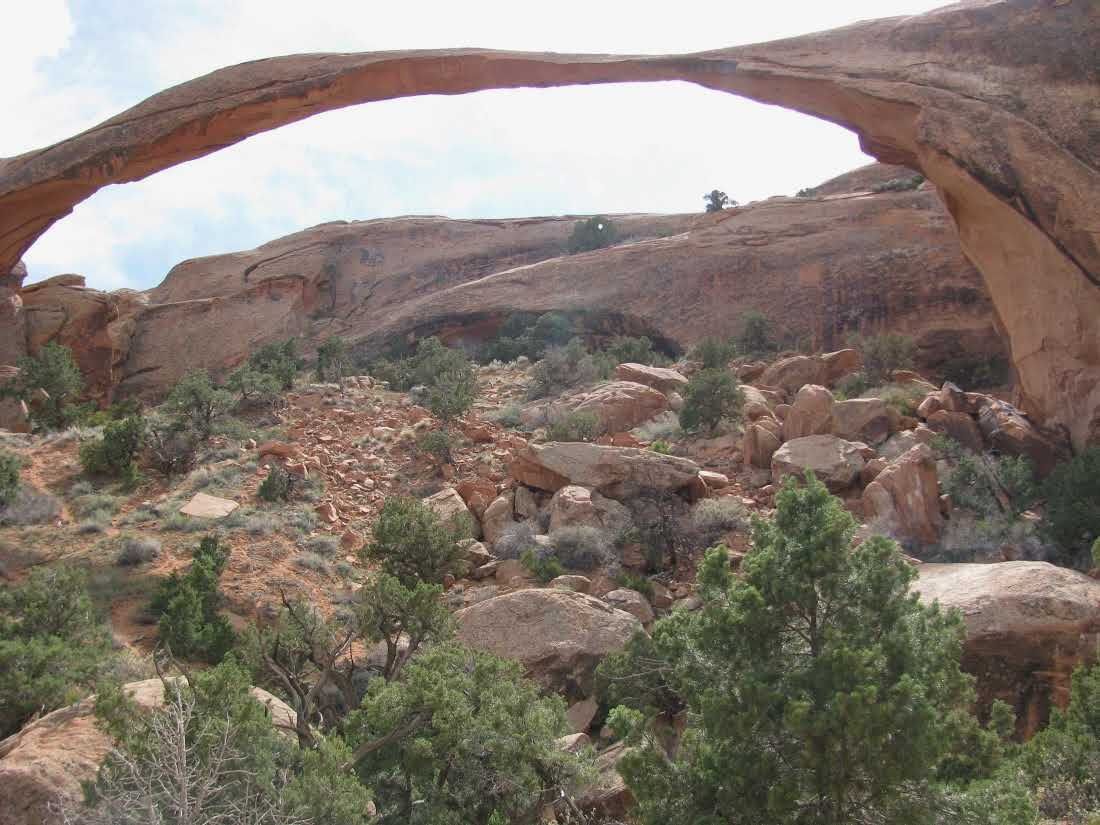 If you're watching Instagram accounts, you'll likely see pictures of the iconic Delicate Arch.
Delicate Arch is located in Arches National Park. Visiting Arches National Park makes for a great day trip. Plan to spend the afternoon driving the main paved road. Be sure to stop at all the pull-offs and the parking areas to hike and see all of the arches.
If you'd like to hike Delicate Arch, it takes about 2.5 hours and is 3 miles round-trip.
Read more about hikes in Arches National Park to plan your day trip.
Don't forget to purchase an annual National Park Pass. It will save you money.
Canyonlands National Park
As grand as the Grand Canyon, Canyonlands National Park is a must-see natural wonder of the world. Spend an afternoon driving the main paved park road through the Island in the Sky District.
However, if you really want to see what this National Park offers, spend time camping and hiking in the Needles District or Maze District.
Hiking Near Moab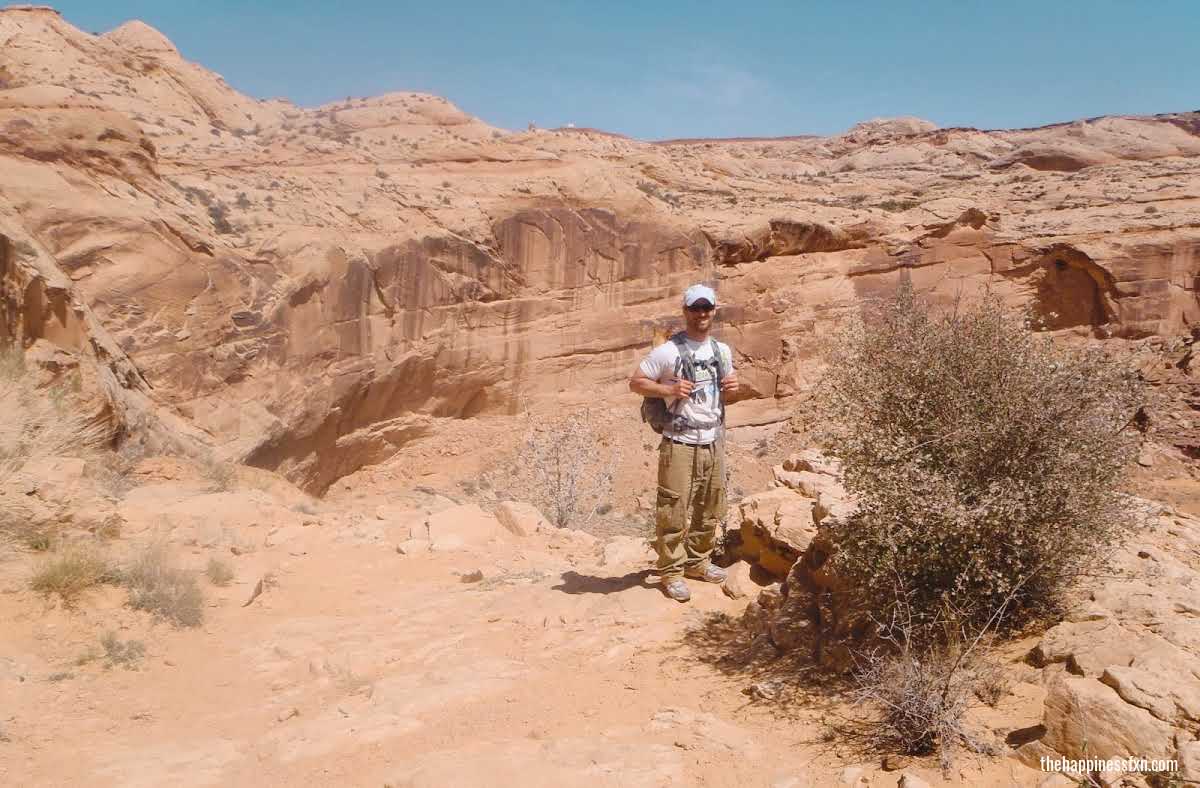 Uniquely, Moab is surrounded by public lands and National Parks, making it a paradise for hiking. As stated above, some of the best places and hidden gems for hiking are found in Canyonlands.
Explore the Maze District and Needles District of Canyonlands to surround yourself with red rock, slick rock, canyons, and ancient wall art.
One of our favorite day hikes is hiking to Druid Arch in the Needles.
The maps below will show you all the trailheads and places to camp in the Maze District and Needles District.
Dead Horse Point State Park
Dead Horse Point State Park is an excellent place to camp and explore. Pair Dead Horse Point State Park with a Canyonlands day trip (Island in the Sky route). Since you access Dead Horse Point State Park and the main Canyonlands National Park off UT-313, pairing these two parks makes for a great day trip adventure.
Be sure to snap photos of the Colorado River at the famous Dead Horse Point!
Mountain Biking Outside of Moab
Are you interested in mountain biking on slick rock?
Rent mountain bikes and set up a guided tour. Or bring your own bike for some of the best mountain biking in the world. There are trails for every level of rider.
One of my personal favorite trails to mountain bike is the Klondike Bluff's Trail. There is slick rock, but most important, dinosaur footprints!
Klondike Bluffs Trail is an intermediate mountain biking trail.
Camping in the Moab Area
One of the best parts about camping in the high desert is that it cools off at night. There is plentiful camping in the area. Choose your perfect location at Arches National Park, Canyonlands, Dead Horse Point State Park, or the BLM managed public lands in the surrounding area.
One of our favorite areas to camp is along the Colorado River off UT-128. You'll find camping and picnic areas along the Colorado River.
Check out our other post to learn more about primitive camping on BLM land in Utah.
Stargazing
In addition, Moab and the surrounding area have incredible stargazing.
Since Moab is a smaller town, there are no other extensive areas or populations causing light pollution, making this area prime for watching the stars at night. Don't miss out. How many shooting stars can you count?
Stand-up Paddle Boarding (SUP) the Colorado River near Moab
Another one of our personal favorite things to do along the Colorado River is stand-up paddle board (SUP).
Float the section along UT-128 and take out at the boat launch ramp just after the river ranch.
Be sure always to wear a personal floatation device. It is required. This section has rapids.
Bring your own SUP and gear or rent gear. There are a few guiding outfits to choose from with a Google search.
We have two Badfish SUPs along with Werner SUP paddles!
NRS SUP Leash (Quick release important for the River)
Whitewater Rafting
Moab has many rafting guiding outfits to take you whitewater rafting down Cataract Canyon. Definitely put whitewater rafting high on your life bucket list!
There is nothing better than rafting through Utah canyon country.
Seriously. You have to do this...
Off-Highway Vehicles (OHV) and Jeepin'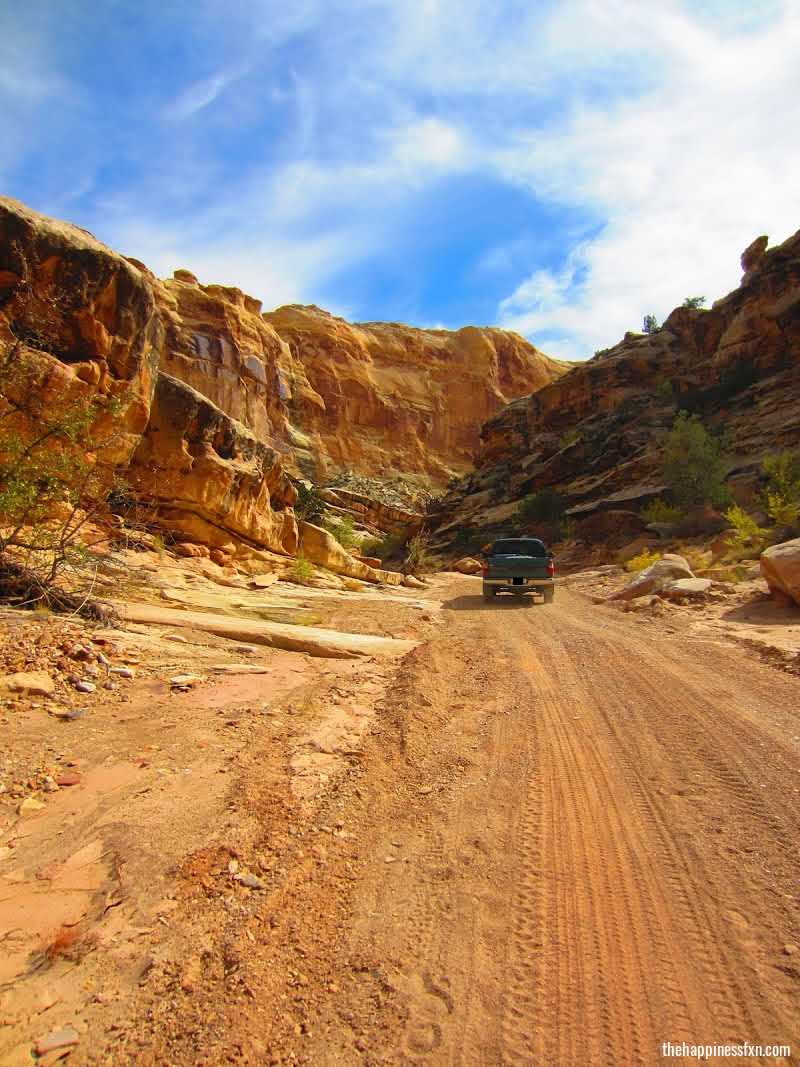 Moab is famous for off-highway vehicle (OHV) adventures and Jeepin' due to the surrounding area's public lands. Moab hosts world-class 4×4 conventions. You can rent Jeeps and 4×4 rigs or use your own! Just be sure to OHV responsibly.
Skydiving
Are you feeling super adventurous?
Moab has a small airport and has a reasonably large skydiving scene.
If you're up for it, check out this extreme sport idea. We have never actually been, but lots of people put skydiving on their adventure bucket lists!
Are you going?!
Rock Climbing
To say nothing of Moab's rock climbing scene would be a sin! Moab has a huge rock climbing scene and is known for its world-class routes.
Take a drive down Potash road to see the canyon walls full of rock climbers enjoying the day soaking up the desert sun. There are also guiding outfits if you'd like to go rock climbing. Definitely, a fun outdoor thing to do in Moab!
Base Jumping
Alright… And for the super hardcore adventure sport athletes, there is base jumping!
Base Jump Moab is a guiding outfit offering this activity of hardcore adventure sport things to do in Moab! Coupled with a jump, they offer a video as well as a hoodie.
OK, please write and tell us if you go base jumping! We want to know!
La Sal Loop Scenic Drive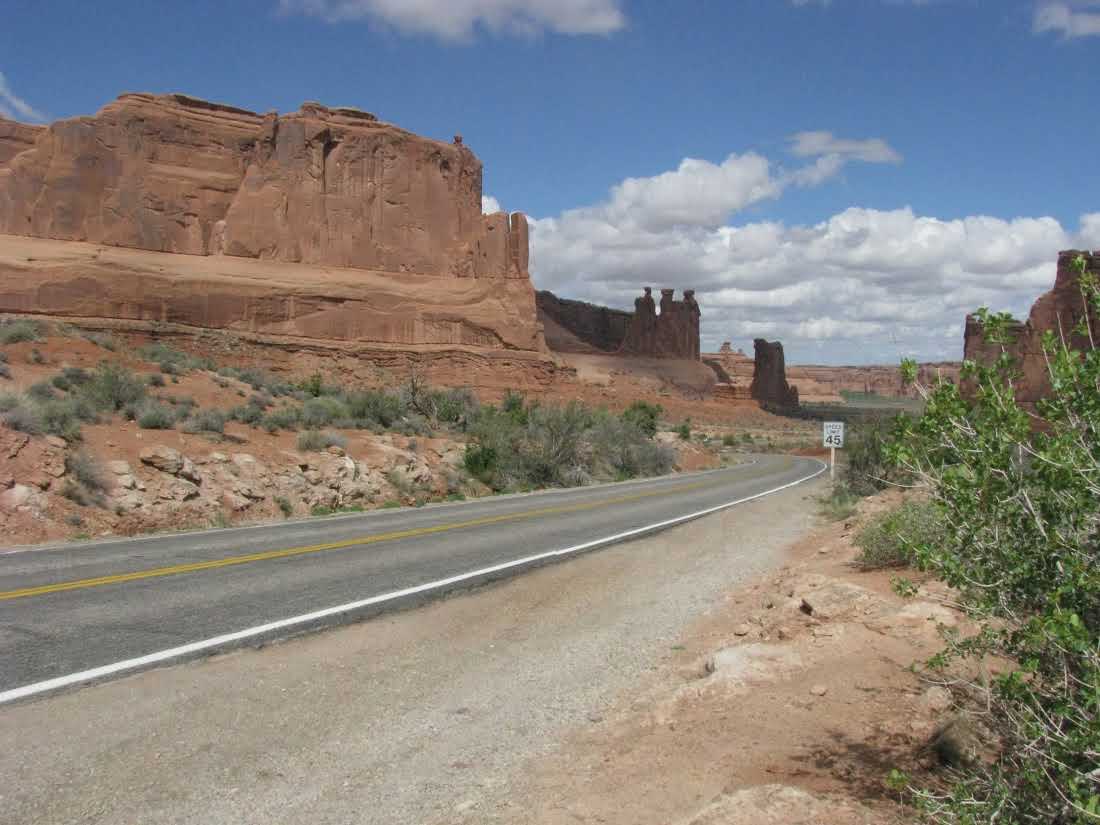 Take a drive through the Manti-La Sal National Forest outside of Moab. The scenic drive begins eight miles south of Moab off of US-191. The 60-mile scenic drive will cruise you through the La Sal Mountains and then down the mountains to the majestic Castle Valley towers. The route connects to SR 128, which will take you along the Colorado River. There are places to hike and camp along the Colorado River, so be sure to enjoy!
Top Things to Do in Moab
We are so glad you found our article. We hope it helps you plan a memorable trip to Moab full of awesome outdoor adventures.
Don't miss this list of the best things to do in Moab:
Arches National Park
Canyonlands National Park
Hiking Near Moab
Dead Horse Point State Park
Mountain Biking Outside of Moab
Camping in the Moab Area
Stargazing
Stand-up Paddle Boarding (SUP) the Colorado River near Moab
Whitewater Rafting
Off-Highway Vehicles (OHV) and Jeepin'
Skydiving
Rock Climbing
Base Jumping
La Sal Loop Scenic Drive
Environmental Stewardship Recreating Outdoors
Be sure to read more about environmental stewardship in the backcountry, including protecting precious biological soil crust while adventuring in the desert.
Thanks for reading.
Ashlee & Pablo
Shop Our Favorite Outdoor Gear!
Osprey Day Hike Bag – Buy on Amazon
Hydroflask (keeps liquids cold) – Buy on Amazon
Oboz Hiking Mid-Boots (Women's version below) – Buy on Amazon
---
Check Out More Outdoor Adventure Posts in Utah
Are you traveling to Utah for vacation and some outdoor fun?
You might also enjoy our other articles about Utah
Moab Area
Zion National Park
Save this article on Pinterest for later!
We would love to hear from you!
Have you been to Moab?
Or, when are you going to Moab?
Have you done any of the adventure sport activities?
Follow us on Instagram