How to Spend the Best 48 Hours in Tulsa (From a Local)
Posted on: October 12, 2022
|
|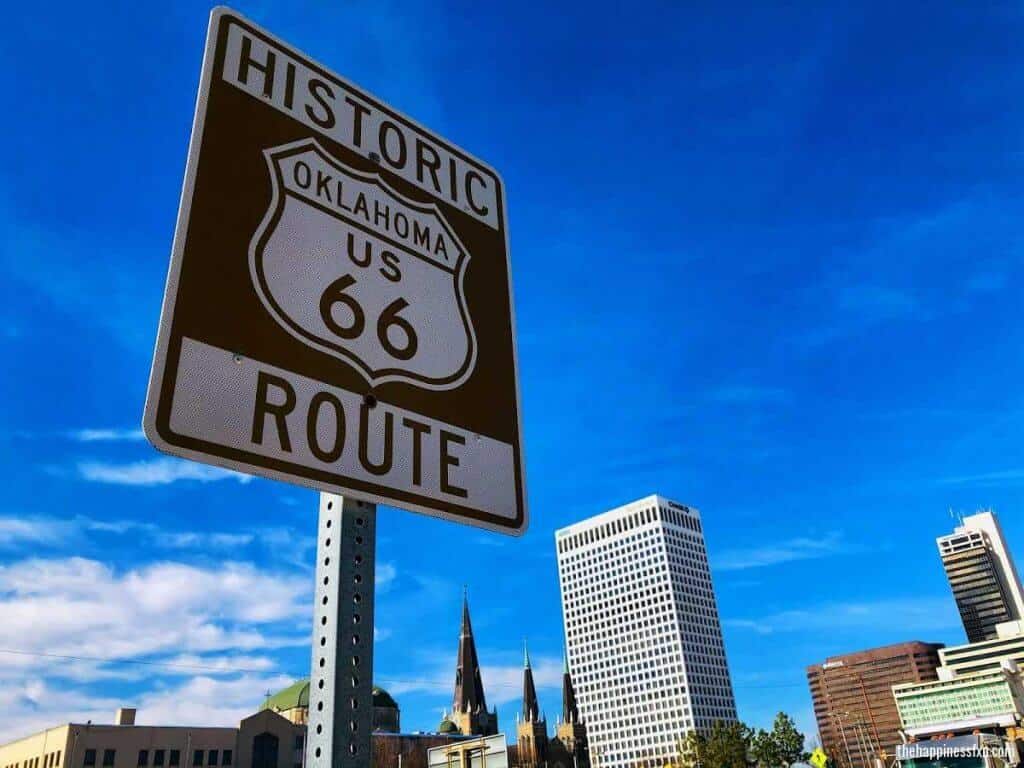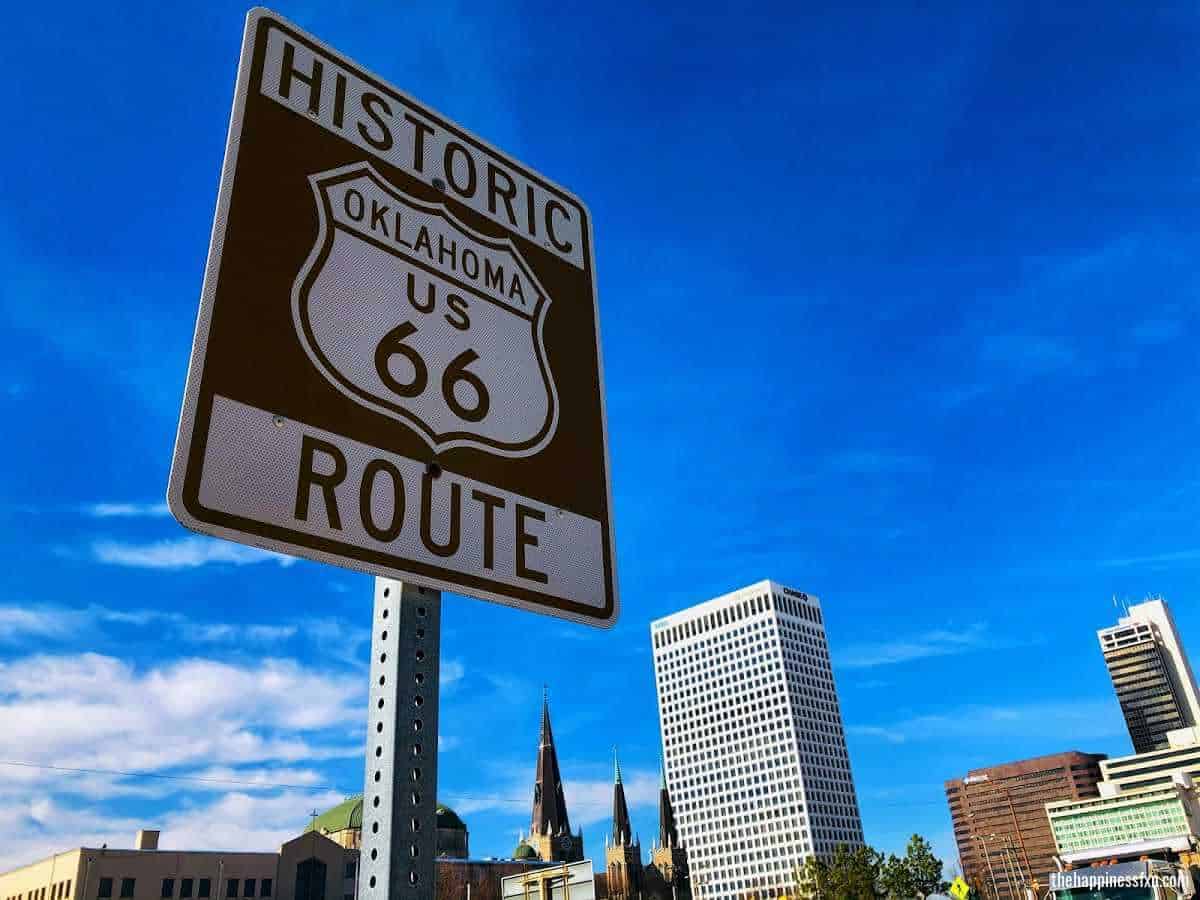 Come see why Rolling Stone wrote: "Why Tulsa Might be the Next Austin!" Oh yeah? It sounds like a cool place to visit. Well, it totally is! Read on to find out how to spend 48 hours in Tulsa.
Tulsa is located in the northwest part of Oklahoma and the beginning of green country. Why green country? Because it is super green here, literally.
Downtown and midtown Tulsa offers trendy gourmet restaurants, bars, art galleries, candy shops, breweries, outdoor farmers' markets, boutique shopping, shopping, yoga studios, barre studios, beautiful green space parks, art, and rad music venues.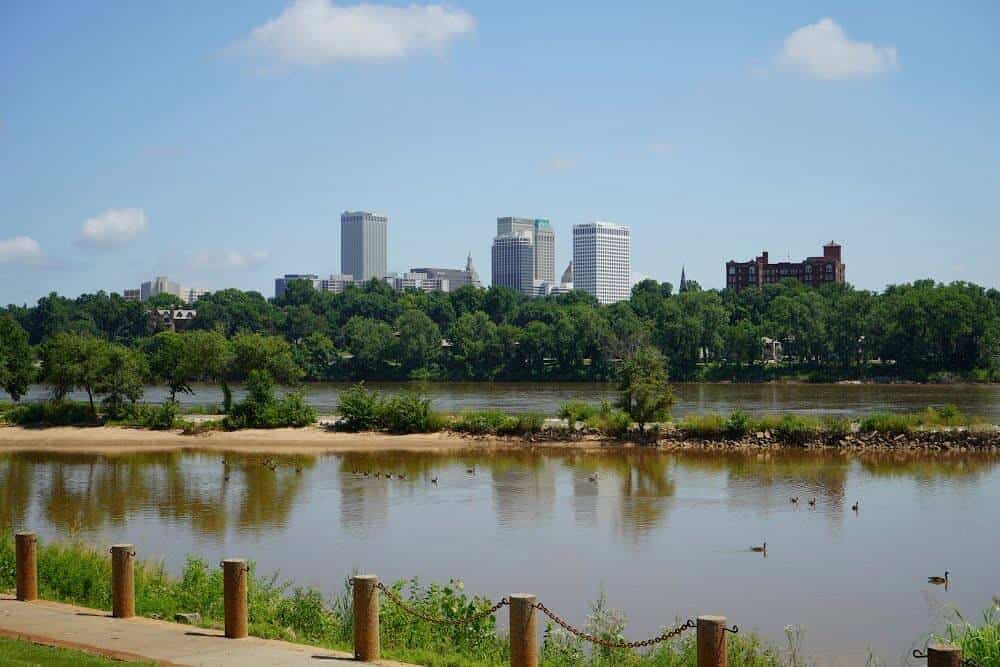 This post contains affiliate links, which means we'll receive a commission if you purchase through our links at no extra cost to you. This allows us to continue publishing free travel and gear guides. Please read our full disclosure for more information. Thanks for your support!
Top Things to Do in Tulsa – Local's Guide
Pablo and I have lived in Tulsa since 2016. When we moved here, we talked to the locals to figure out what to do, where to go, and where to eat.
We want to share some of our favorite places to go, eat, and adventure in downtown and midtown Tulsa in one easy blog post.
Ready to plan an epic adventure in Tulsa? Let's get to it!
How to Spend 48 Hours in Tulsa Guide
This guide is broken out by morning, afternoon, and evening over a period of two days.
Come see what green country has to offer! We are waiting for you.
Continue reading for all the fun things to do in Tulsa, Oklahoma.
Day One – Weekend Morning
Hit the Tulsa Farmers' Market
Start your morning off with a trip to the Tulsa Farmers' Market. Saturdays, April through October 7 am- 11 am at Kendall Whittier (S. Lewis and Admiral).
We love supporting local farmers. Oklahoma has a big agriculture scene plus a long growing season, making for an incredibly vibrant Farmers' Market.
Have Brunch or Lunch in Midtown Tulsa
Next, head over to SMOKE on Cherry Street in Midtown. SMOKE has brunch on Saturday's and Sunday's.
You will not be disappointed. I repeat – you will not be disappointed with food when you visit Tulsa. Oklahomans love to eat!
Did you know, Oklahoma is known for being one of the tops states to get BBQ?!
Day One – Weekend Afternoon
Check Out Tulsa River Parks
After brunch, drive over to Riverside Drive and spend a few hours wandering Gathering Place and the Tulsa River Parks Trail system.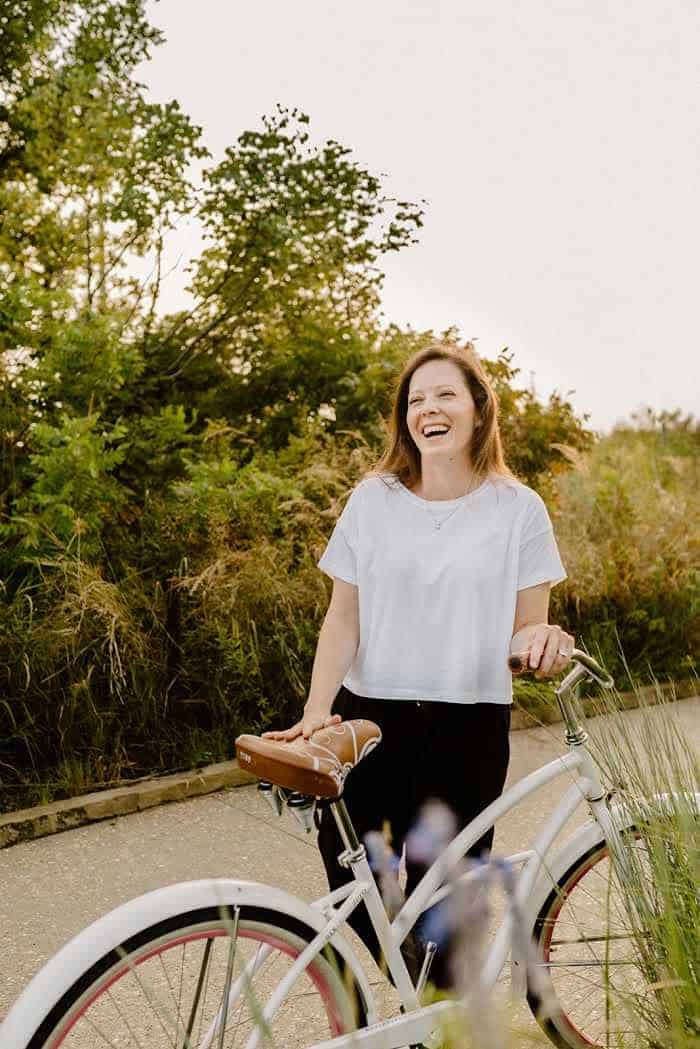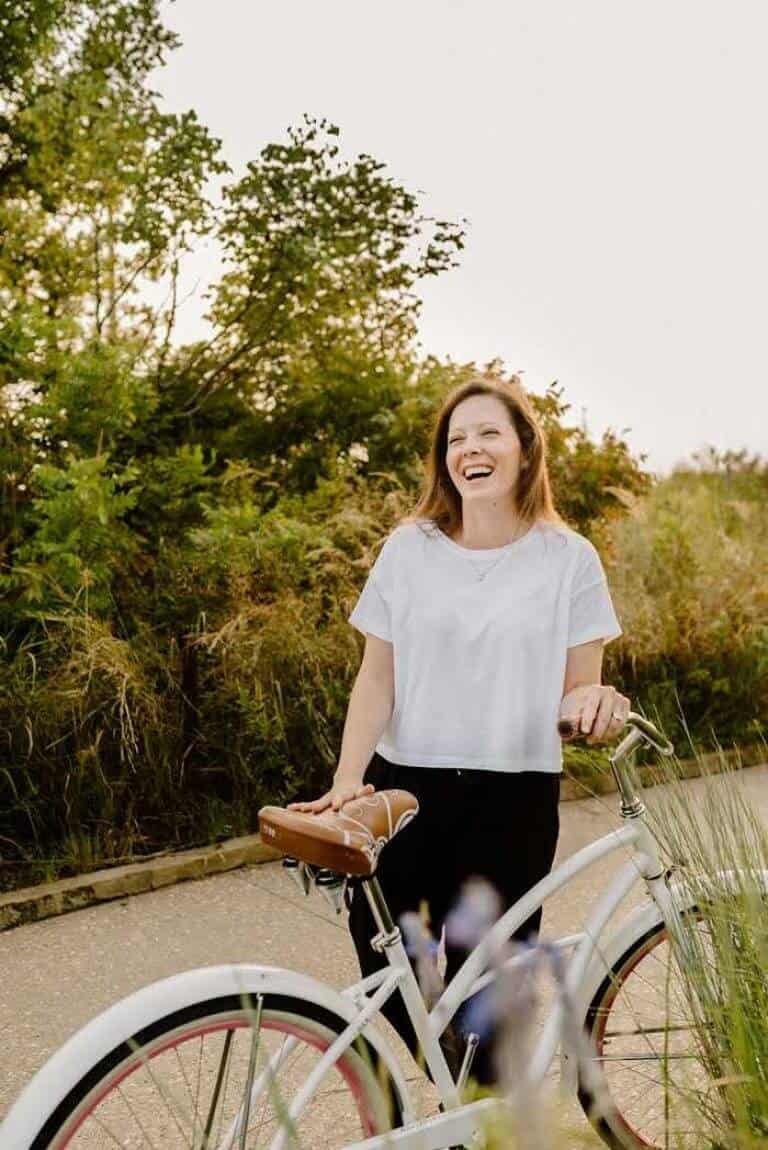 Are you interested in the beach cruiser? I always get asked about it when I am out and about! It is the brand sixthreezero. I ordered online and put the bike together myself. This bike is fantastic! Use it while you beach cruise down the Tulsa River Parks trail system.
Or, guess what? You can rent beach cruisers along the trail! How cool is that?!
Go Shopping at Utica Square
If you are not into the outdoors, go shopping at Utica Square or catch a hot yoga class.
Utica Square has shopping, local restaurants, as well as beautiful landscaping (for your Instagram pics). Grab a wine or coffee and relax outside on an open space patio.
Have Brunch or Lunch at Utica Square in Midtown
There are quite a few restaurants to choose from at Utica Square for brunch and lunch. All of the restaurants below are delicious!
Queenie's Cafe and Bakery
Stonehorse Cafe
Ediblend Superfood Cafe
Starbucks
Wild Fork
Polo Grill
Fleming's Prime Steakhouse & Wine Bar
Olive Garden Italian Restaurant
P.F. Changs
Pepper's Grill & Cantina
Day One – Weekend Evening
Downtown Tulsa Activities
For a happy hour and dinner, cruise downtown to check out delicious restaurants and bars. Below are some local dinner restaurants downtown.
We think checking out the local speakeasy, Bull in the Alley, is super fun and romantic!
Excellent Places for Dinner and Libations Downtown Tulsa
Day Two – Weekend Morning
Now on to day two of your Tulsa adventure!
Grab Coffee in Tulsa
We know you had a great time downtown Tulsa last night!
A few places for coffee and a light breakfast are Chimera, a coffee shop downtown, and Coffee House on Cherry Street in midtown. Both have gluten-free options, delicious coffee, and tasty treats.
Want to know more about the best local coffee shops in Tulsa? Then, you'll love reading our post.
Explore Cherry Street and Brookside
Walk around Cherry Street or head over to Brookside to splurge on boutique shopping or simply to enjoy the walkways, people watch and get some fresh air.
Brookside has a Lululemon Athletica. I know I am not the only one interested in this information.
Day Two – Weekend Afternoon
Taste the Microbreweries in Tulsa
Tulsa is gaining quite a micro-brewery scene. Breweries are popping up all over downtown and midtown. There are even a few outfits offering tours for adult fun in Tulsa!
My favorite brewery is NEFF Brewing because they have gluten-free beer (and I am gluten-free).
No one is paying me to write this, by the way. We are just sharing all the cool places to explore in Tulsa.
Below is a list of breweries to check out:
Discover Art and History Museums in Tulsa
Not into breweries, then check out the Philbrook Museum of Art in midtown.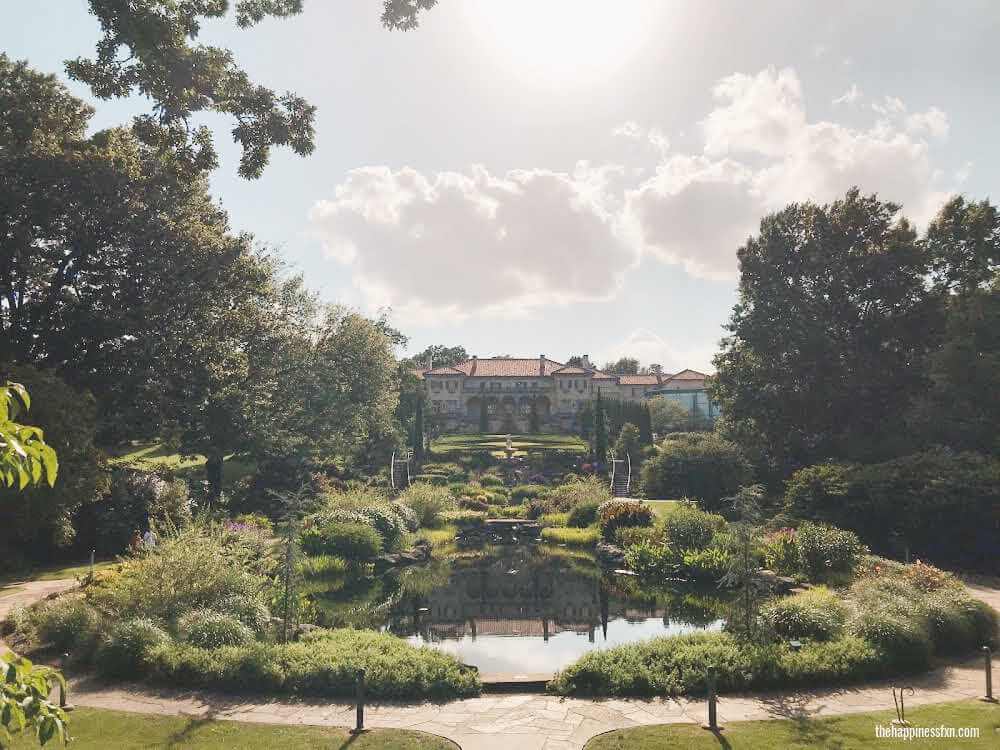 The gardens are spectacular, and they even have a Picasso. Yes… a Picasso in Tulsa! I go crazy over Picasso's cubism.
Explore Downtown Tulsa & the Art Galleries
If you prefer to keep hanging out closer to downtown, browse the boutique shops and art galleries.
Here are recommendations for unique art galleries downtown:
Tulsa Artists Coalition
108 Contemporary
Black Wall Street Gallery
Living Arts of Tulsa
Next, grab chocolate or coffee at Glacier Confections. Mmmm… chocolate and coffee…
Then, walk over and stand in the middle of The Center of the Universe to hear your echo.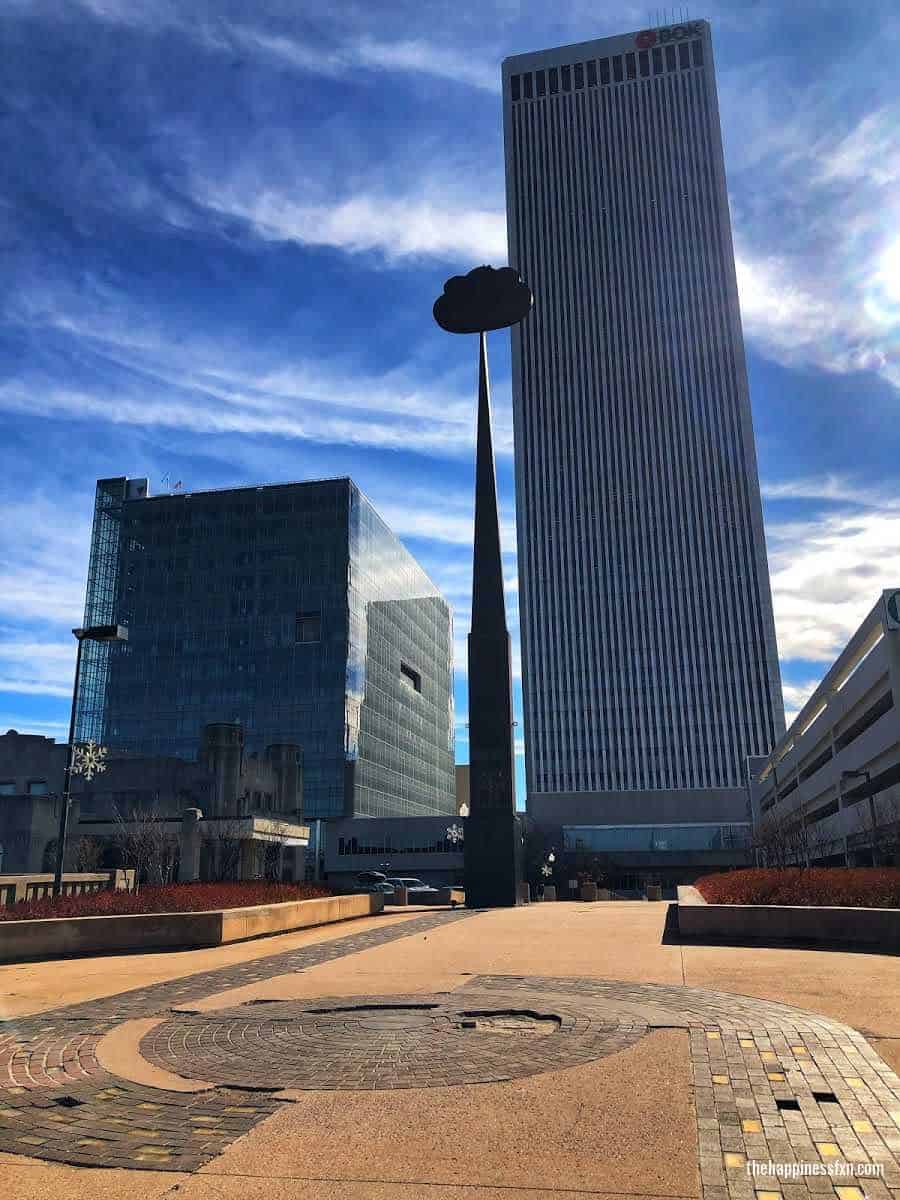 Okay, what is The Center of the Universe? The Center of the Universe is a top Tulsa tourist attraction!
It is interesting… You have to experience it for yourself. Trust me. Yell, talk, laugh out loud while you are there! Again, trust me. It is on the north side of all the skyscrapers downtown Tulsa.
Other Tulsa Points of Interest Outdoors (Crowd-Free)
If you would like to keep your Tulsa adventure outdoors and crowd-free, there are other low-key outdoor attractions to visit in Tulsa.
Drive Route 66
Cruise through 11th street and see America's Historic Route 66 along with signs, memorabilia, and boutique shopping.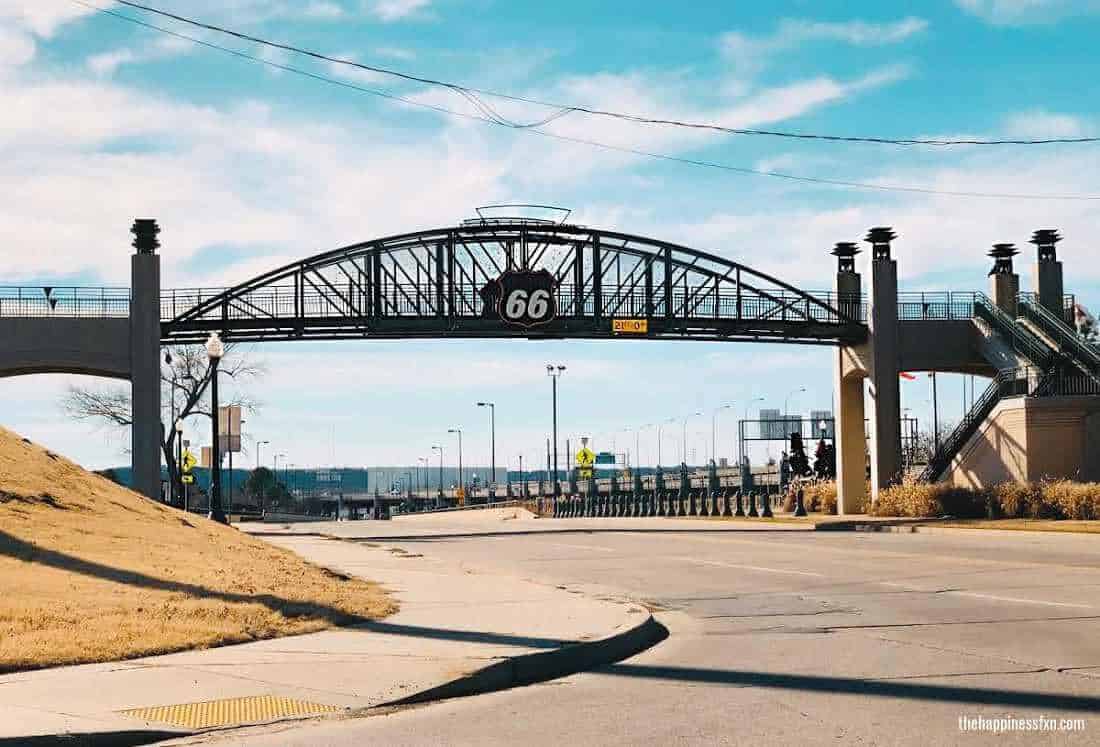 Be sure to swing by Mother Road Market Tulsa's premier food hall. You'll find boutique shopping, local restaurants, vintage shopping, and breweries along the Historic Route 66 strip.
Visit the Tulsa Fairgrounds
The Tulsa Fairgrounds has a giant Golden Driller for your family photo album or Instagram. It sounds silly, but Tulsa likes to dress up the giant Golden Driller. This is a Tulsa must see! Keep your eyes peeled for fun.
Turkey Mountain
You can also hike the Turkey Mountain Urban Wilderness Area trails. Using the trails and wilderness area are free and get you out in the woods close to town.
We love eagle and bird watching over here. It is near the Arkansas River.
Day Two – Evening Ideas
Here are some more ideas for what to do in Tulsa at night!
Cherry Street Dinner Ideas
Have dinner on Cherry Street!
I looooooove pizza, and Andolini's Pizzeria has gluten intolerant pizza and fried mozzarella.
Looking for a New Orleans vibe and Cajun without being in NOLA, then make reservations at Nola's Creole & Cocktails! Try the turtle soup.
Cherry Street (and Brookside) have lots of restaurants and bars to choose from with outdoor patios. We are totally into an excellent outdoor patio.
Casinos in Tulsa
If you feel like slipping away to play the slots and gamble, there are a few casinos in the area:
Both are super fun activities to do in Tulsa!
Music Entertainment in Tulsa, OK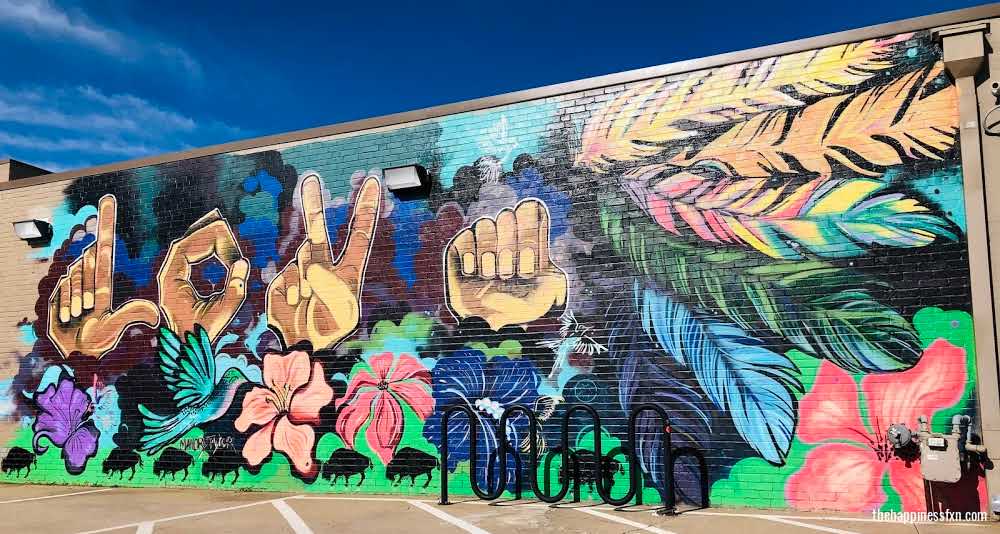 Be sure to check out why Rolling Stone wrote: "Why Tulsa Might be the Next Austin" at one of Tulsa's rad music venues.
Look at the line ups at Cain's Ballroom, Brady Theater, Paradise Cove, BOK Center, Tulsa PAC, and the Joint!
Since we have lived in Tulsa, Pablo and I have gone to see quite a few rocking shows: Bob Dylan, Robert Plant and the Sensational Space Shifters, and Nora Jones, to name a few big names.
Be sure to check out the Bob Dylan Center in the Tulsa Arts District downtown Tulsa. It is cool to see Tulsa honoring such a legendary rock icon. And, even cooler that Pablo and I got to see Bob Dylan in person at Paradise Cove!
We love music. Tulsa rocks.
How to Spend 48 Hours in Tulsa Map
Below is a map of many of the attractions, places to eat, and things to do in Tulsa.
Where to Stay
The best places to stay if you are visiting for a weekend are going to be downtown Tulsa or at one of the big casinos close by.
There are lots of great hotels. Below are our favorites!
Final Thoughts on Fun Things to Do in Tulsa
We hope you enjoy how to spend 48 hours in Tulsa from a local.
Check out our article on the ultimate Tulsa bucket list if you are looking for more Tulsa travel inspiration!
Ashlee & Pablo
---
You might also enjoy…
Are you traveling through the Tulsa area? Do you currently live in Tulsa?
Save on Pinterest for later!
We want to hear from you!
Do you have questions about how to spend 48 hours or a weekend in Tulsa?
We would love to help you! Feel free to send us a message.