14 Best Getaways & Day Trips from Tulsa to Get You Outside
Posted on: October 17, 2022
|
|
Take a break from the chaos of life and enjoy an authentic Oklahoma experience with our list of the best weekend getaways and day trips from Tulsa.
Whether you are looking to explore nature, go hiking, biking, or camping in some of Oklahoma's most scenic places, take a break from work without taking vacation time! Check out this list of easy day trips and weekend getaways that will revitalize not only your body but also your spirit.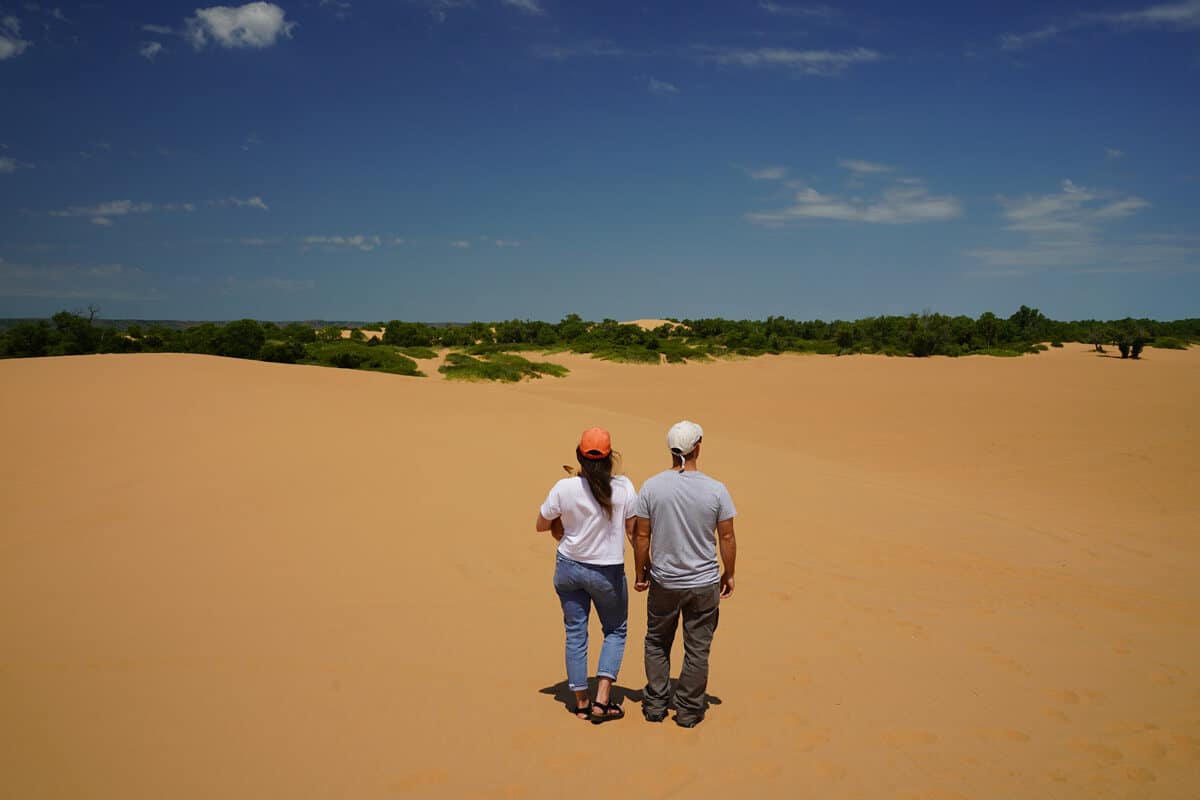 This post contains affiliate links, which means we'll receive a commission if you purchase through our links at no extra cost to you. Please read full disclosure for more information.
Best Weekend Getaways from Tulsa
Whether you are new to Tulsa or are just looking to recharge from the workweek without taking vacation time, you cannot miss this list of outdoorsy weekend getaways near Tulsa.
We hope to inspire you to explore locally.
Related Articles:
1. Tallgrass Prairie Preserve
Located in Osage County, north of Pawhuska, Oklahoma, the Tallgrass Prairie Preserve is the largest tallgrass prairie on the planet. It consists of over 40,000 acres of protected prairie land. There are various scenic views along what could be described as an expansive, beautiful drive for visitors to enjoy free-ranging bison year-round and even see newborn calves in springtime.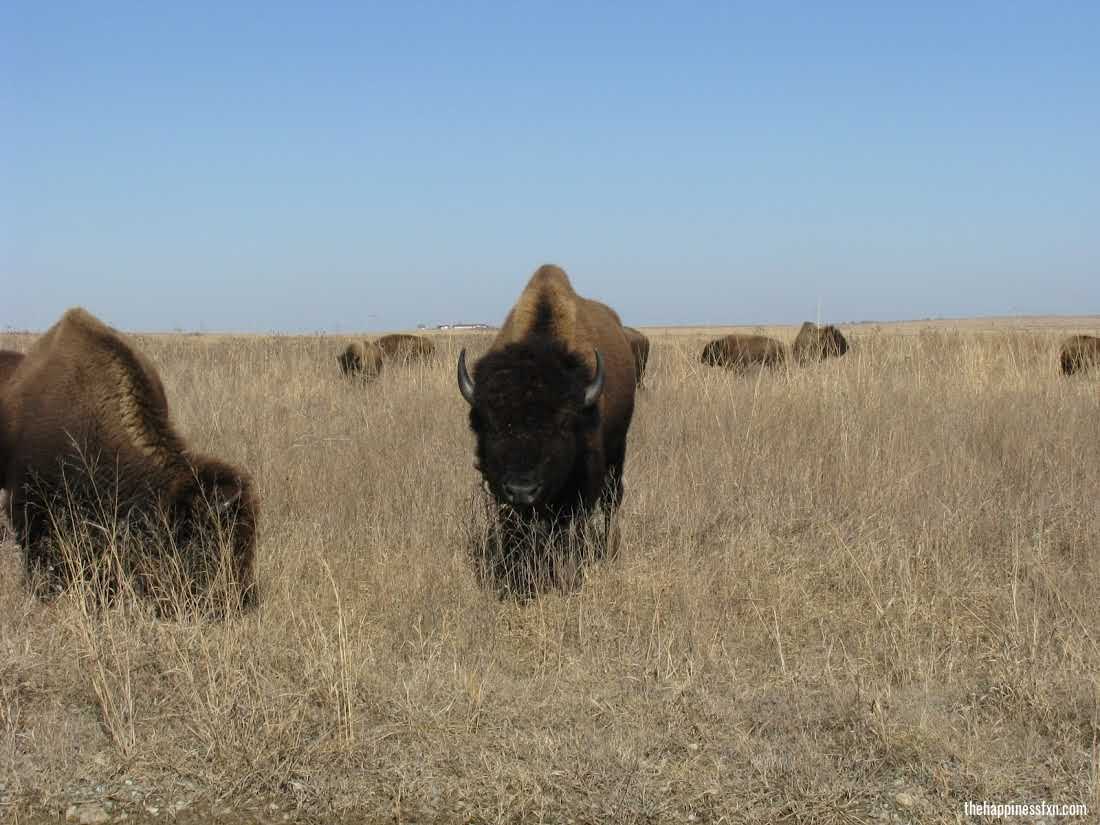 There are two different trails to hike near the Visitor Center, the Prairie Earth Trail, and Nature Trail. Hikers can experience solitude as they trek along the tall grass and through the woods.
2. Bluestem Falls
If you're planning on visiting the Tallgrass Prairie Preserve, be sure to take some time out of your day for an easy hike near Pawhuska. Touted as one of the best waterfalls in all of Oklahoma and accessible by almost any visitor, Bluestem Falls is worth checking out, even if it means going off course from what might have been planned initially.
3. The Pioneer Woman Mercantile
Though not a super outdoorsy activity, you simply cannot, I repeat, cannot visit the Pawhuska area without visiting The Pioneer Woman Mercantile by blogger and Food Network personality Ree Drummond.
The town of Pawhuska is full of cute southern prairie charm. Walk around, grab a bite to eat, and enjoy small-town Oklahoma at its finest. Visit the Pioneer Woman Mercantile for the ultimate weekend adventure.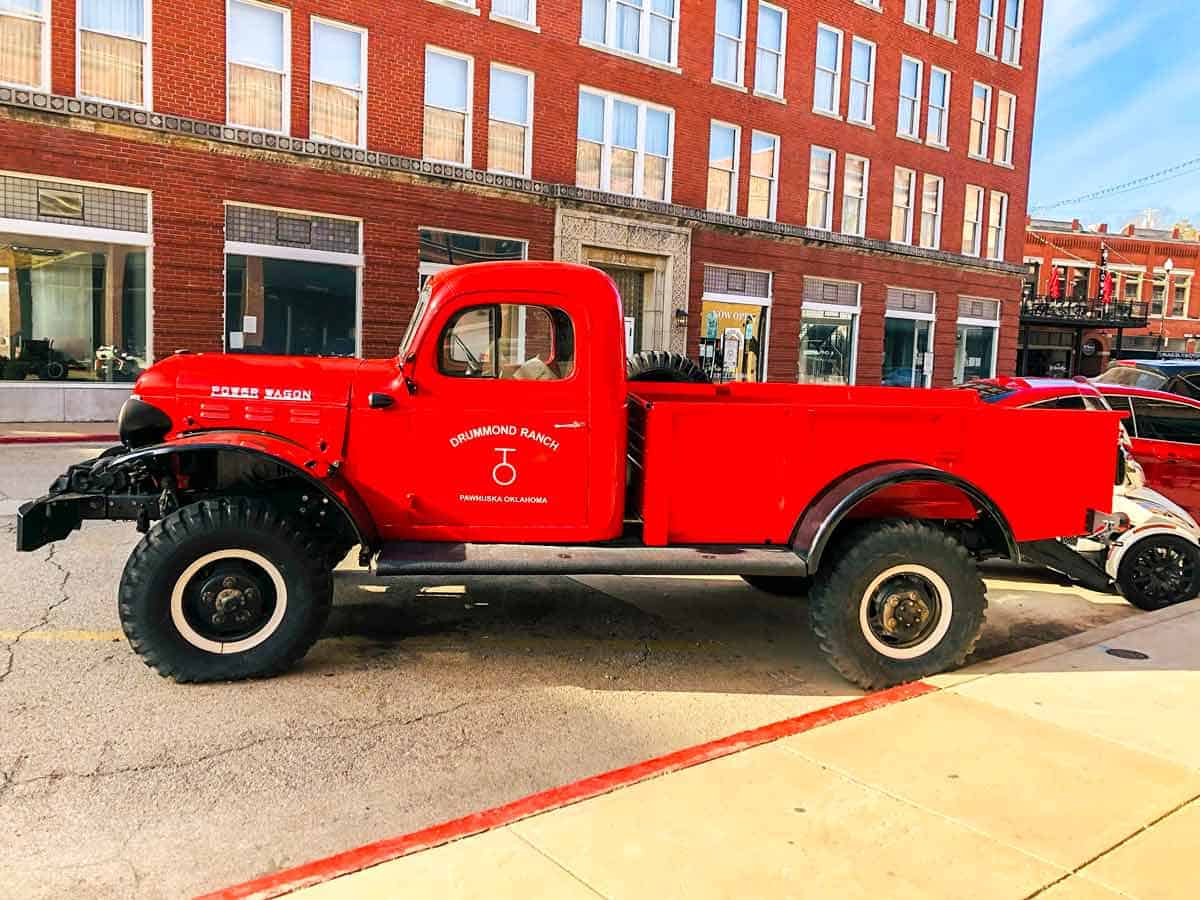 4. Osage Hills State Park
Are you looking for a hiking and camping adventure through rocky terrain and the gorgeous Osage Hills? Head from Tulsa to Bartlesville and explore Osage Hills State Park. The drive from Tulsa will take about an hour and a half to get to Osage Hills State Park; however, it's worth the trip.
Be sure to hike the popular trail to Sand Creek Falls (a.k.a. Osage Hills Falls). Park near the swimming pool. The trail sign is easy to see, and the hike is only 0.5 mile out and back. So get your feet wet (if it is warm enough), take some photos, and enjoy the falls.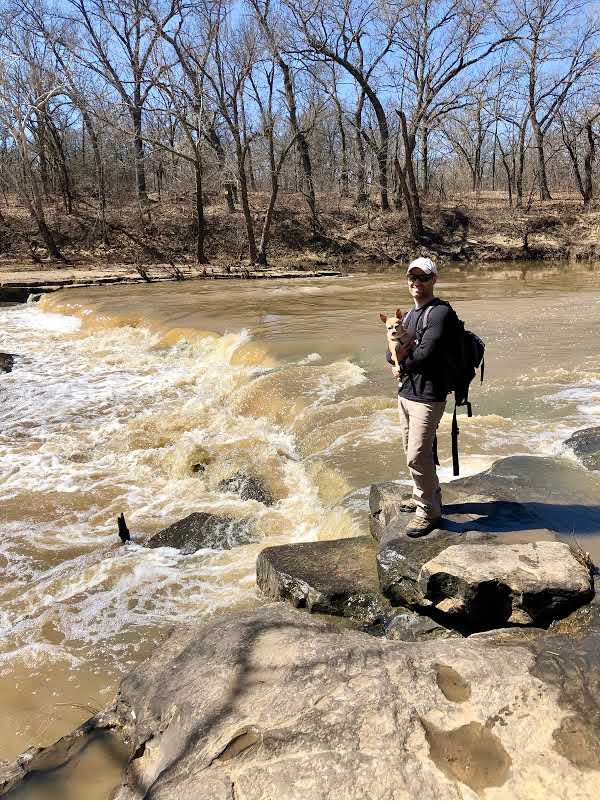 This area has many hiking and mountain biking trails for those looking to take in the beautiful views and wander the Osage Hills.
We hiked to the falls during the late winter. Read more about what to wear hiking, here.
5. Greenleaf State Park
Tucked within the Boston Mountains of Eastern Oklahoma, go camping, hiking, and enjoy a water sport activity of your choice next to Greenleaf Lake. The area is super rural, and the forest is lush.
Greenleaf State Park has one of the neatest campgrounds, Cypress Row, nestled next to the lake under giant Cypress and Oak trees.
The park is home to one of the longest backpacking trails in Oklahoma – The Ankle Express. The Ankle Express is a 19-mile loop through the mountains. The hike is primitive, with some steep grades and uneven surfaces.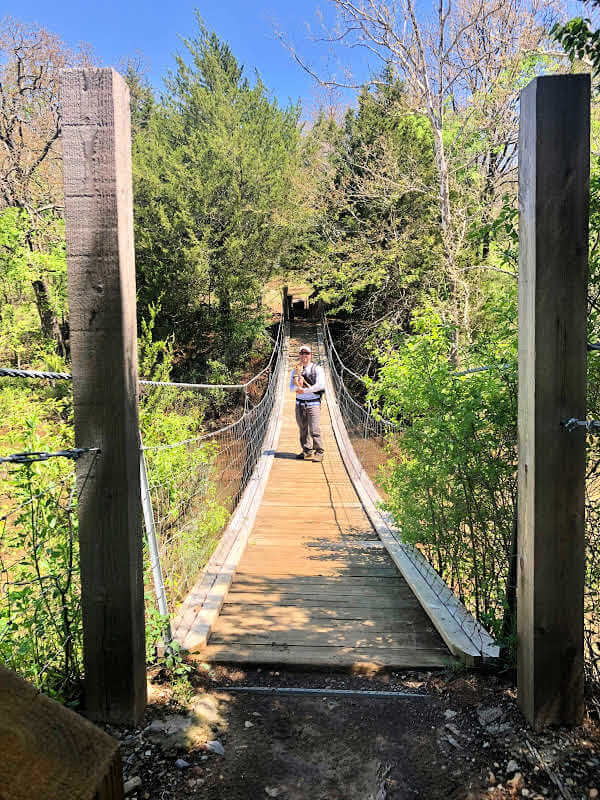 Suppose you're not interested in an epic backpacking trip, no worries. Hike the lower section, the Greenleaf Trail, to the park's famous swinging bridge. The lower section is 4.9-miles out and back from the campground trailhead. Who doesn't love discovering a swinging bridge in the backwoods?!
6. Robber's Cave State Park
Robber's Cave State Park makes for the perfect mountain escape close to Tulsa. Robber's Cave State Park is a unique place located in the Sans Bois Mountains. It was once home to wild west outlaws like Jesse James and Belle Starr.
Here you can explore an enormous cave that used to be their hideout. This part of Oklahoma has so much hidden history, just waiting for your discovery. Don't miss hiking the short trail to the cave through the rocks.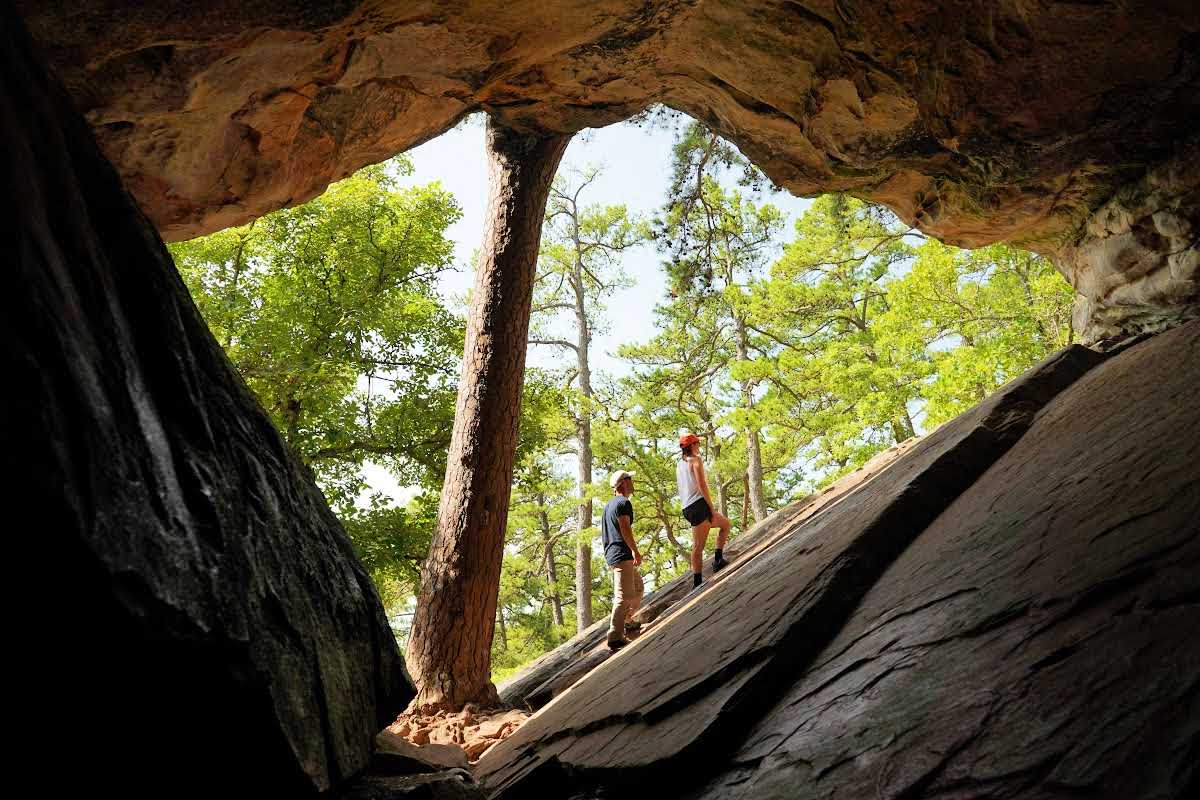 7. Salt Plains State Park
One of the most fascinating natural wonders in Oklahoma are the salt plains. Just outside Jet, you will find Salt Plains State Park, and it is well worth a road trip or weekend camping excursion to dig for crystals in this unique area.
Don't forget to bring a camera. Your friends will not believe you are in Oklahoma.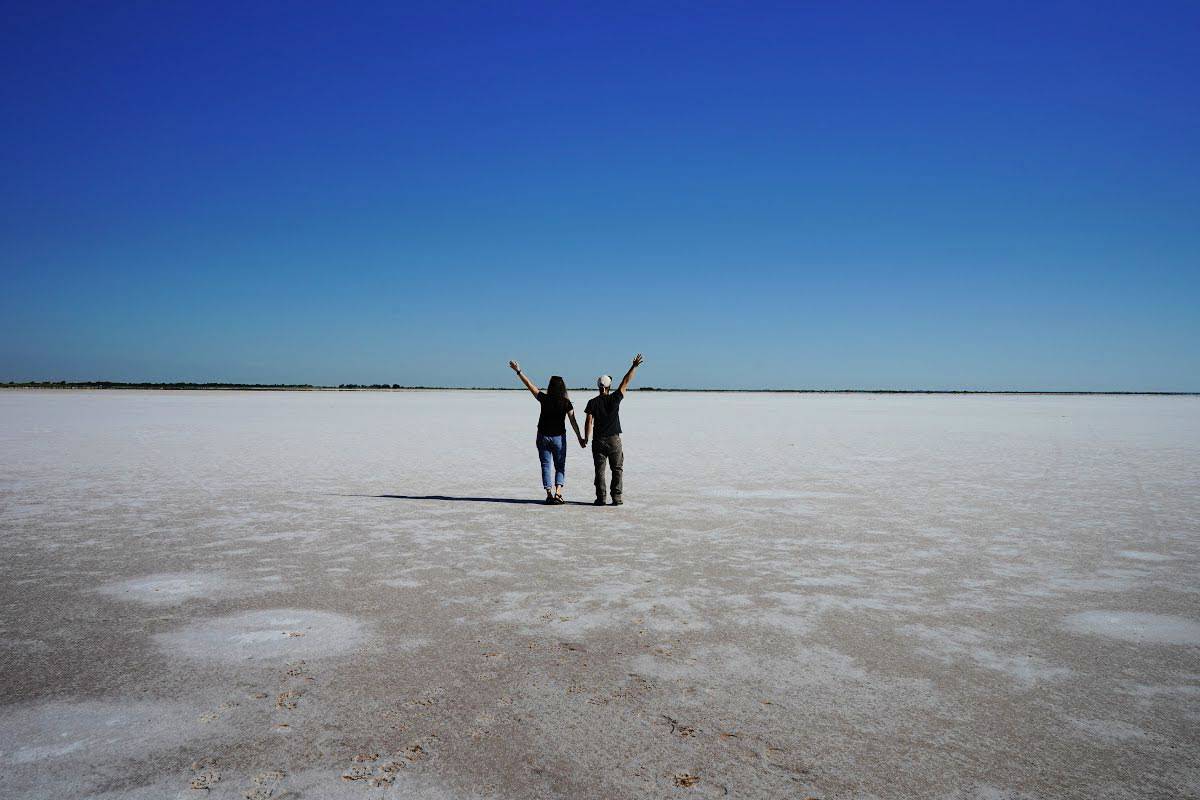 8. Gloss Mountain State Park
Get away from the hustle and bustle of Tulsa and into the red dirt to explore Gloss Mountain State Park. The main attraction is Cathedral Mountain, which can be reached by a hike along the Cathedral Mountain Trail. Spectacular views await your eyes at the top of the mountain.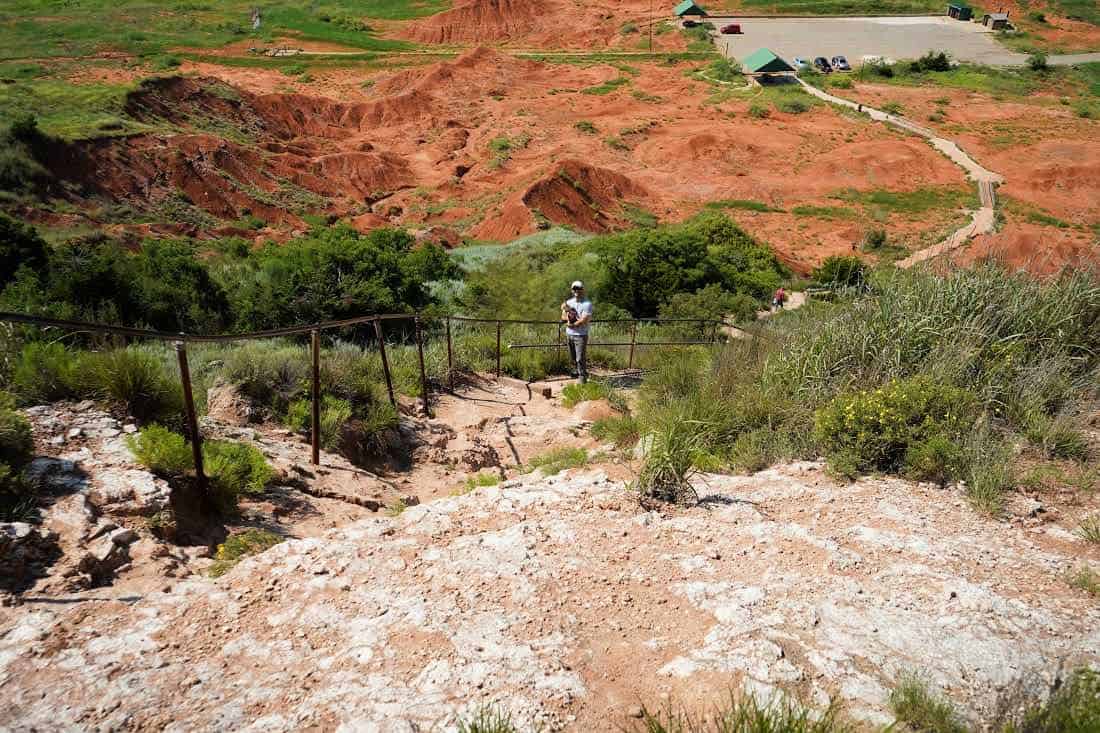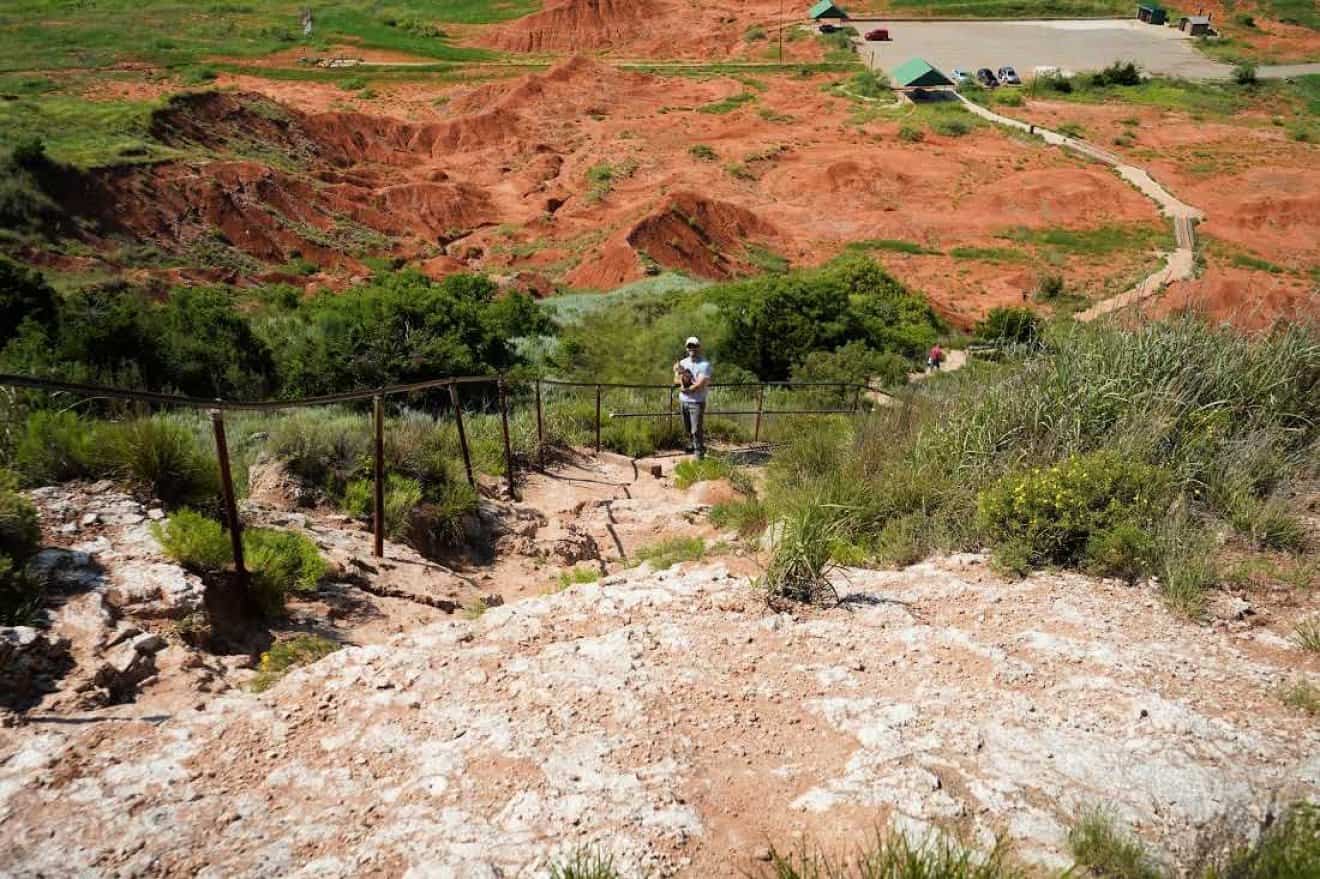 9. Little Sahara State Park
You'll think you're in another world when entering Little Sahara State Park. It's tucked away in Oklahoma, but there are massive sand dunes varying between 25 and 75 feet tall. Driving around the flat prairie to get here gives no indication of what awaits once entering.
Little Sahara is a popular place for ATVs, dirt bikes, dune buggies, and landscape photographers. There is also a campground.
Pack your camera gear, and make sure you're ready to capture every moment of this trip.
Planning Tip: Visiting Gloss Mountain State Park and Little Sahara State Park pairs well together. Since they are close together, it makes a day trip even better because you can easily enjoy both places without getting worn out before it's time to go home or head back to work on Monday.
10. Natural Falls State Park
Home to a 77′ waterfall, Natural Falls State Park makes for a fun road trip from Tulsa. Tucked in the Ozark Highlands near the border of Oklahoma and Arkansas, take a short hike along the Dripping Springs Trail to the famous waterfall.
Add visiting Natural Falls State Park to your weekend bucket list.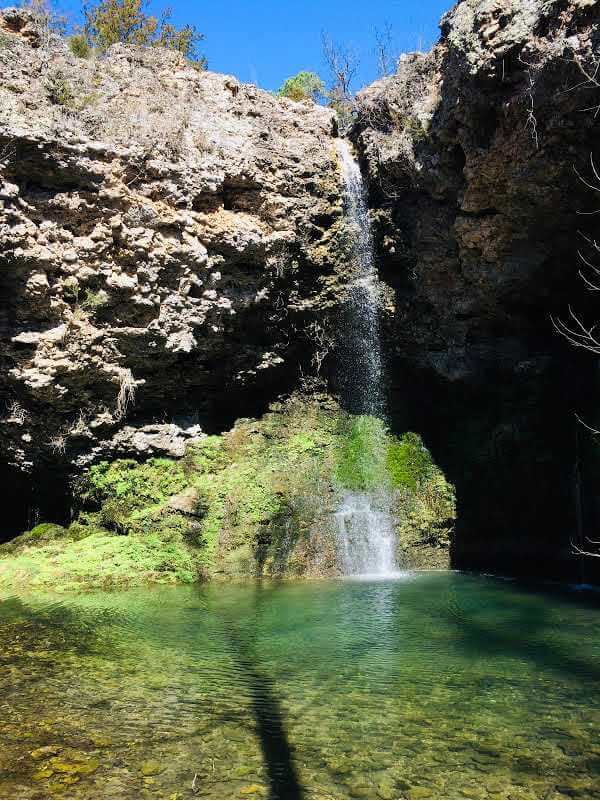 11. Lake Tenkiller
Touted as being one of the clearest lakes in Oklahoma, if you're looking for one of the best lakes to camp at in Oklahoma, Lake Tenkiller is your place. Since the water is so clear, it makes for a great place to swim and enjoy water sport activities such as kayaking. There are also multiple places to camp managed by the U.S. Army Corps of Engineers or at Tenkiller State Park.
Visitors can camp right on the water at Cookson Bend.
12. Oologah Lake
Looking for a hike close to Tulsa to spend half a day? Check out the Skull Hollow Nature Trail. Don't be deceived by the name; the trail wanders along the lake through the forest through the rocks with incredible views. The 1.2-mile loop is perfect for meandering any time of the year.
Along the trail, wood signs point out the different types of native trees, such as Mockernut Hickory, Sugar Maple, and Black Walnut. Keep your eyes peeled for armadillo.
We hiked during late winter and were the only people out here. Escape city life and recharge with some solitude in nature.
13. Redbud Valley Nature Preserve
Redbud Valley Nature Preserve is another perfect day trip and weekend getaway from Tulsa. Head out of town to hit the trails. There are miles of trails at the preserve managed by The Nature Conservancy. One of our favorite trails is the Bluff Trail which takes hikers along the bluff to see incredible geology tucked with the trees. It is free to hike here, so come check it out.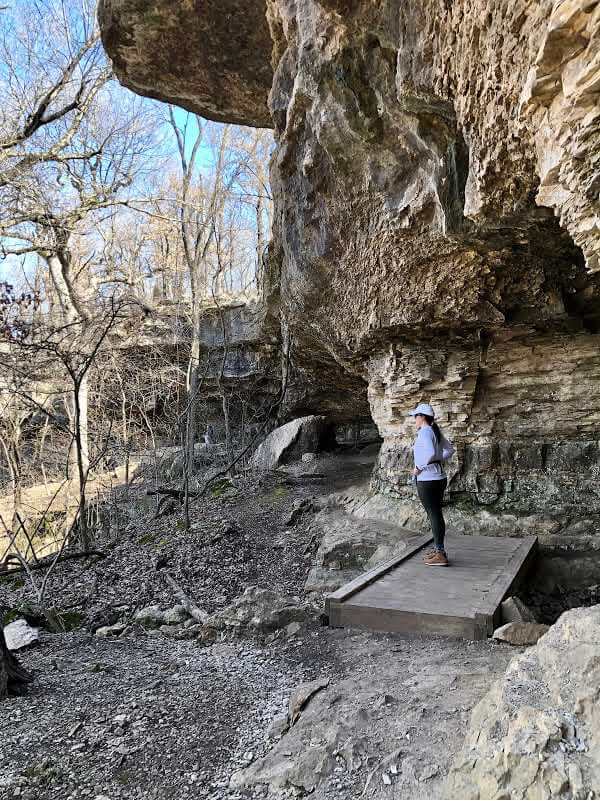 We hiked here during the late winter and the weather was nice and cool. It is only open on the weekends so be sure to keep that in mind.
14. Route 66
Route 66 is one of the most iconic routes in America, and Tulsa has been a significant stop on this famous route for years (est. 1926). The community takes great pride in showcasing its Route 66 history to visitors from around the world. Recently Oklahoma invested heavily into restoring many landmarks that are along historic Route 66 as well as adding new stops and memorabilia.
You don't have to go far to drive along this famous historic route. There are many neat things to see along the road, such as murals, signs, and boutique shops. We personally love visiting the Blue Whale near Catoosa – it is just so charming. So, if you're looking for something to do on the weekends and you live in or near Tulsa, why not hop in your car, get some fresh air, and cruise Route 66.
Final Thoughts
If you are looking for fun weekend getaway ideas to reconnect with nature and rejuvenate your soul, then look no further. If you live in Tulsa and just want an outdoorsy day trip without taking vacation time, check out our list of the best weekend day trips near Tulsa.
Thanks for reading.
Ashlee & Pablo
---
Shop Gear
Below are recommendations for some of our favorite gear for getting outdoors on the weekend
Oboz Men's Hiking Shoes
Oboz Women's Hiking Shoes
Yeti Hopper Cooler
---
More Oklahoma Adventures
Where are you headed next?
Arkansas Adventures
How about some Arkansas inspiration:
Save this article on Pinterest!
We'd love to hear from you!
Are you bopping around Oklahoma?
Tag #thehappinessfxn on Instagram! We'd love to see your weekend getaways from Tulsa and your Oklahoma outdoor adventures!