25 Best Things to Add to Your Tulsa Bucket List (From a Local)
Last Updated: Oct 9, 2023
|
|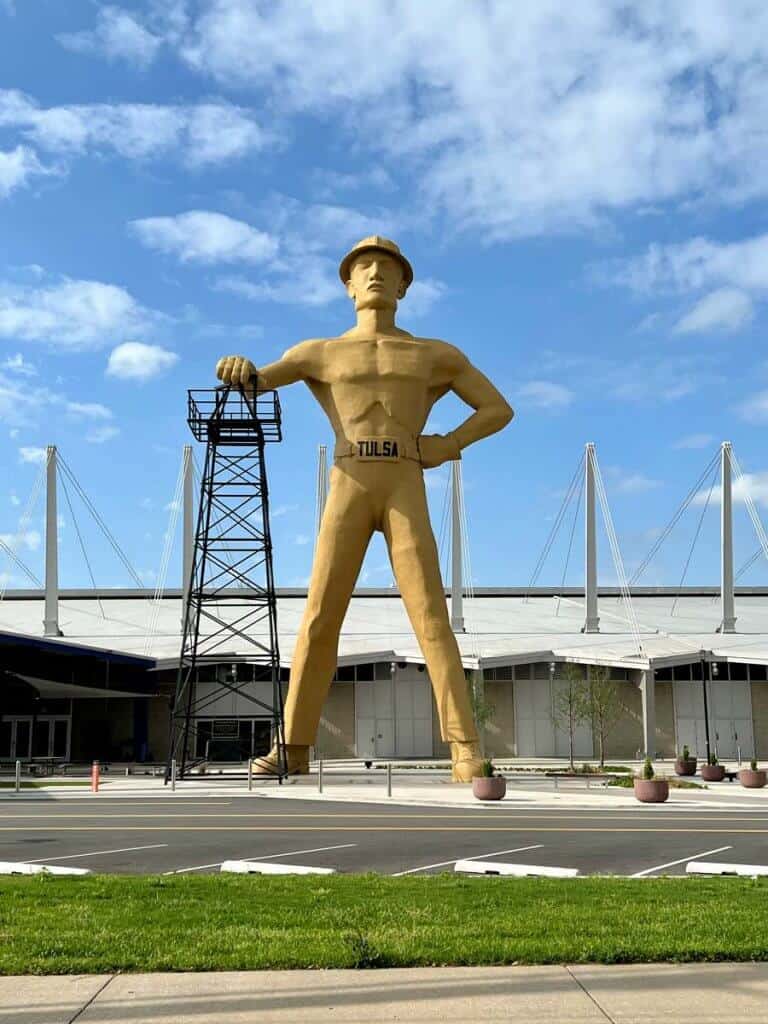 Discover 25 attractions to see and do in Tulsa, Oklahoma! Teetering culturally between the Midwest and South, Tulsa is a fun city to live in and visit. Known for its oil tycoon art deco and Route 66, this city has so much to offer. Keep reading for the ultimate Tulsa bucket list adventure.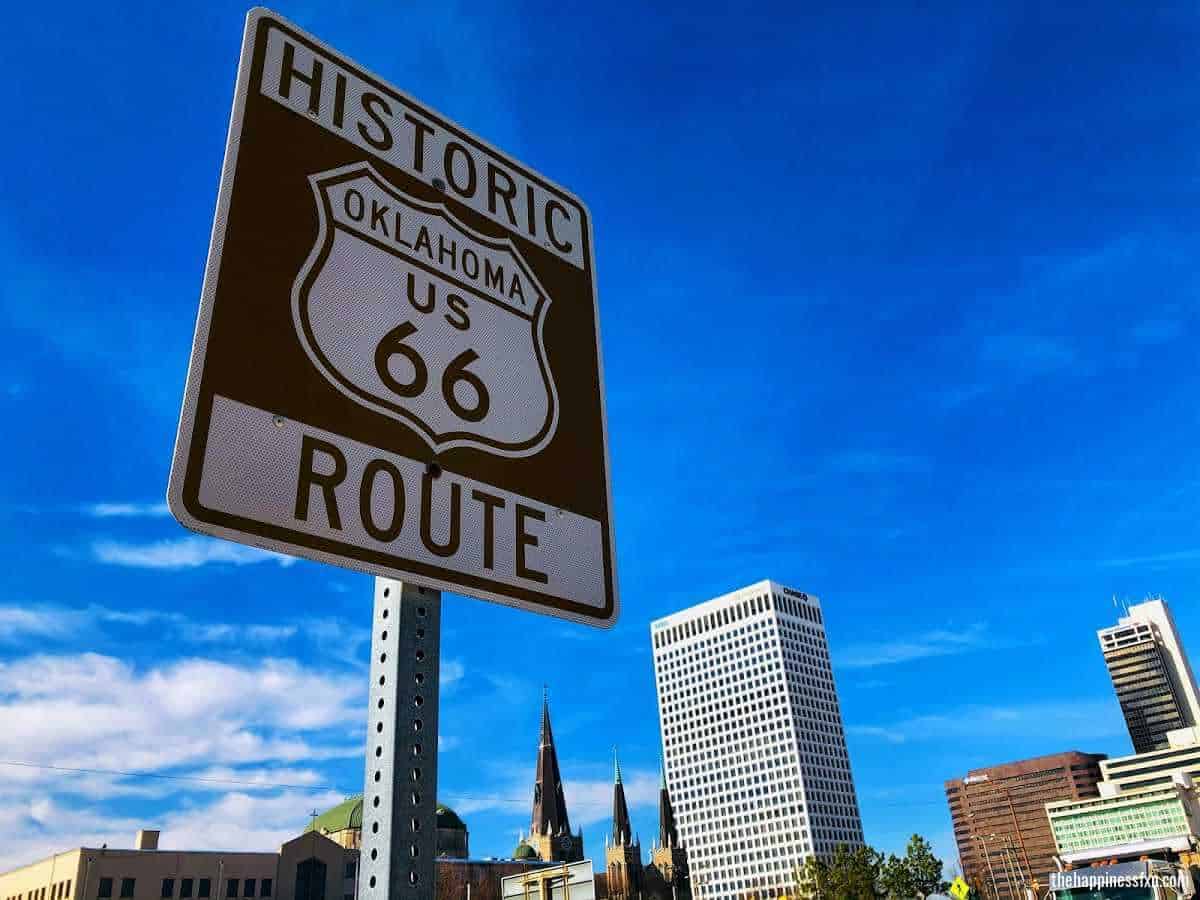 This post may contain affiliate links, which means we'll receive a commission if you purchase through our links at no extra cost to you. Please read full disclosure for more information.
25 Tulsa Bucket List Attractions to See
1. Gathering Place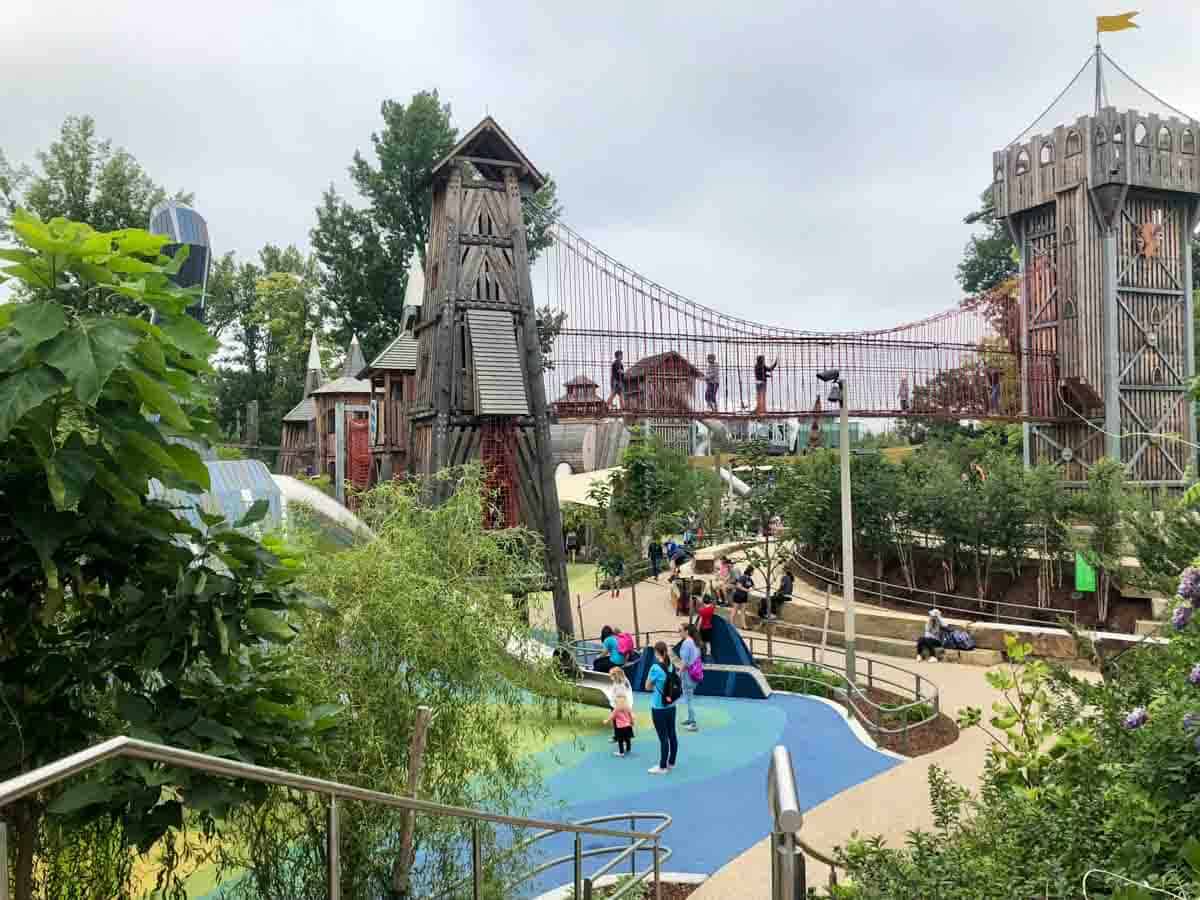 Gathering Place has got to be one of the top public parks to visit in the US. The park cost over $465 million to build and it has a lot to see and do. Gathering Place is sure to transport you and your entire family to another world. This park is absolutely kid and family-friendly. It is also a cool place for adults and seniors to visit. It truly is "A Park for Everyone," which is the Gathering Place motto.
2. Tulsa River Parks
Since you'll be visiting Gathering Place, walk towards the river to the paved trail along the Arkansas River. Locals bike, walk, play disc golf, picnic, and actively bird watch for fresh air. Tulsa River Parks is a great area for the community and visitors to get outdoors.
3. Rent Scooters
Rent scooters along Tulsa River Parks if you don't feel like walking. People of all ages let their hair down to explore and cruise on the scooter for miles. Pay to use the scooters – they are open to the public. Just, be careful while riding.
4. Turkey Mountain Urban Wilderness Area
A wooded escape close to town, Turkey Mountain Wilderness Area, has trails to hike and bike year-round. At the top of Turkey Mountain, enjoy Tulsa's skyline view before heading off into the woods.
5. Route 66
Get your kicks on the famous Route 66 right here through Tulsa! There is so much to see along Tulsa's section, especially through town. Tulsa has been spending a lot of money reinvigorating this historic section of US culture. Along 11th street, local restaurants, boutique stores, murals, and breweries are popping up left and right. Don't miss out.
Related Articles:
6. Visit the Blue Whale
While you are cruising Route 66, drive a little further east, 20 minutes to Catoosa, and see the recently revived blue whale! It is a really charming Route 66 roadside attraction. Grab a coffee before you drive out of town at one of Tulsa's local coffee shops.
7. Tunnels Under the City
Shhhh… this is truly a local's secret… There is a maze of tunnels under the city of Tulsa. Plan a lunch date to explore the tunnels, famous art deco architecture, and have lunch somewhere downtown. Be sure to add this to your Tulsa bucket list!
8. Explore Art Deco Churches Downtown
Take a walking tour of Tulsa's art deco landmarks. The Tulsa Historical Society offers monthly and scheduled tours. In the '20s and '30s, oil tycoons were obsessed and infatuated with this architecture style, which is how art deco was introduced in Tulsa.
You can also do a self-guided tour.
9. Center of the Universe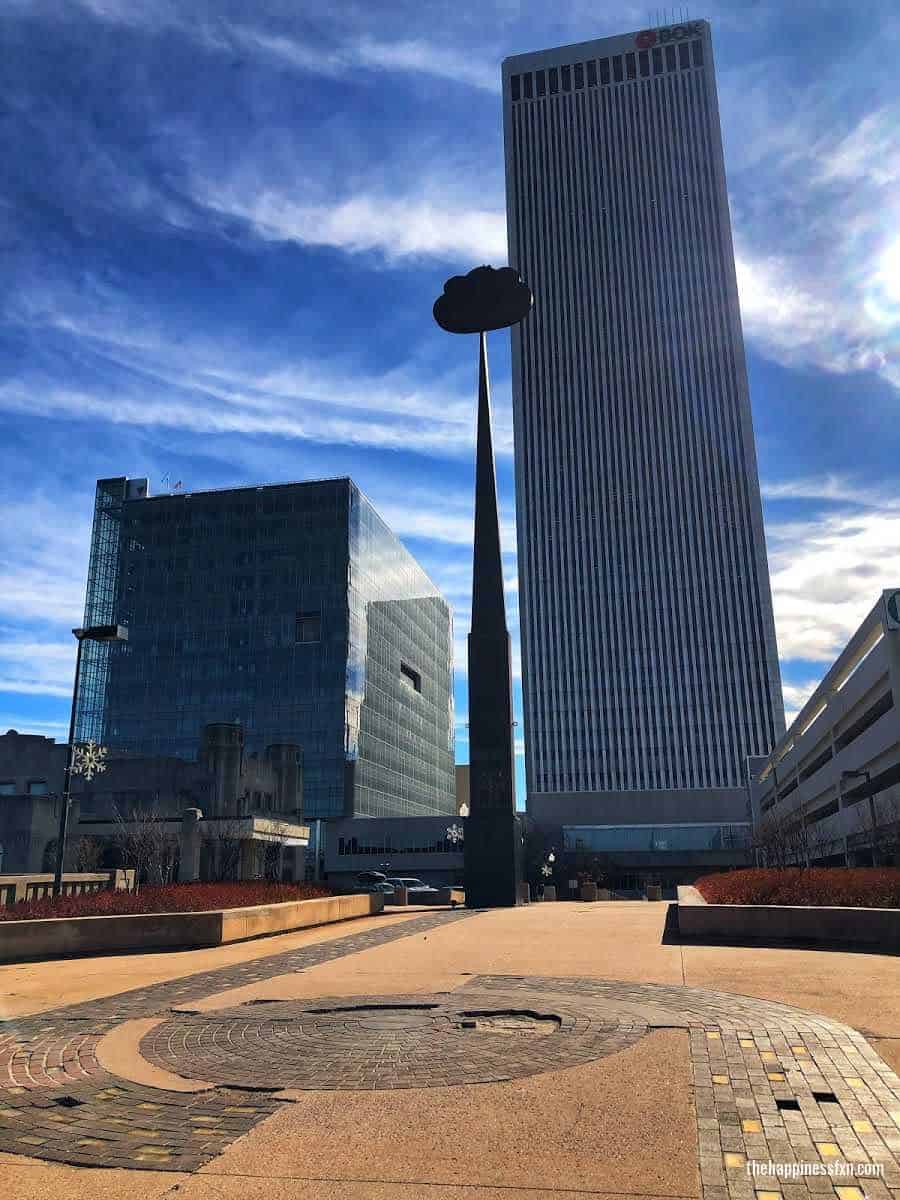 Stand in the middle of Tulsa's Center of the Universe to experience a fun personal acoustic and vibration sensation. You really have to experience it to understand what we are trying to say. Go-on, give it a shout, literally!
10. Instagram-Worthy Downtown Murals
While you are downtown, keep an eye out for all the art murals painted on the brick buildings. It is a fun way to brighten up downtown. The murals make for fun and trendy Instagram-worthy photos!
11. Tulsa Hard Rock Hotel & Casino
Whether you are coming to gamble, eating at one of the restaurants, or staying at the hotel to enjoy the pool, Tulsa Hard Rock Casino has signed rock memorabilia from famous rock bands and artists. The epic collection of memorabilia has a value of over $2 million.
12. Margaritaville
Margaritaville is located within Riverspirit Casino along the Arkansas River. "It's 5'clock somewhere," as Jimmy Buffett says. Come and have great food, sit on the patio overlooking the river, enjoy music inside, or the fun volcano show.
13. Bob Dylan Center
Explore the new Bob Dylan Center downtown Tulsa in the Tulsa Arts District. Come check it out!
14. Oral Roberts Prayer Hands
People from all over the world come to study at Oral Roberts University. People also come from all over the world to take photos of the famous golden prayer hands. Tulsa is, after all, located in the Bible belt.
15. Golden Driller
Make sure to snap a picture of the Golden Driller for your Instagram. Tulsa likes to dress up this 75' tall statue of an oil worker. It is located in front of the Tulsa County Fairgrounds and Tulsa Expo Center off of 21st street.
16. Baseball Game at OneOK Field
Catch a Tulsa Drillers baseball game at OneOK Field with the local semi-pro team. It is a fun family and friends outing downtown. OneOK Field also hosts other events, including fireworks for different occasions.
17. 4th of July River Parks Fireworks
Don't miss the Folds of Honor FreedomFest on the 4th of July. Tulsa puts on an incredible firework display down by the River. It's a must-see!
18. Run Route 66 5K, Half Marathon, or Marathon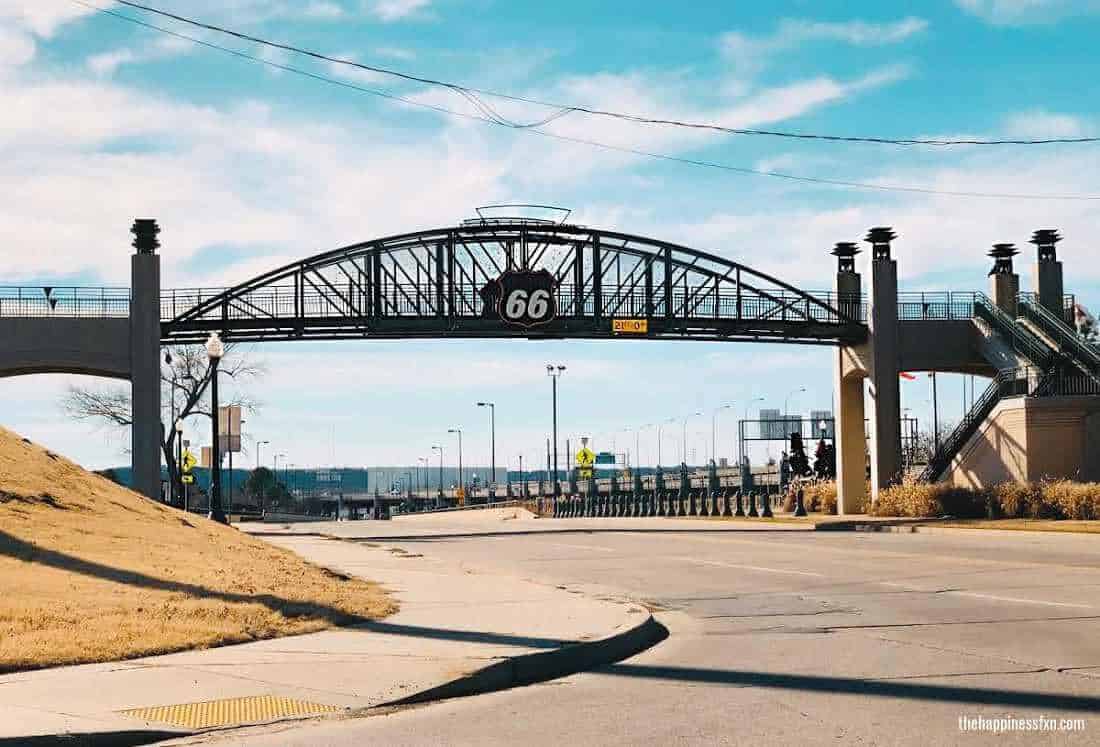 Another awesome event hosted by the Tulsa community in the Route 66 Marathon. Sign up to participate in Tulsa's world-famous Route 66 half marathon and marathon. There is also a family fun-run and 5K event. It happens every November.
You don't have to be a runner or walker! You can volunteer for the race as well.
19. Farmers' Markets
Oklahoma has a large agricultural scene due to its long growing season, making for an incredibly vibrant Farmers' market.
Check out the Tulsa Farmers' Market and Brookside Farmers' Market.
20. Woodward Park and Linnaeus Gardens
Woodward Park is close to Utica Square and the Philbrook Museum of Art on the corner of 21st Street and Peoria.
In the spring, March through April, Woodward Park is a nice place for a spring walk. There are gorgeous gardens and bright floral displays. Grab the kids or your honey pie and snap some fun photos with the spring flowers and tulips.
Be sure to explore the Linnaeus Gardens, too!
21. Philbrook Museum of Art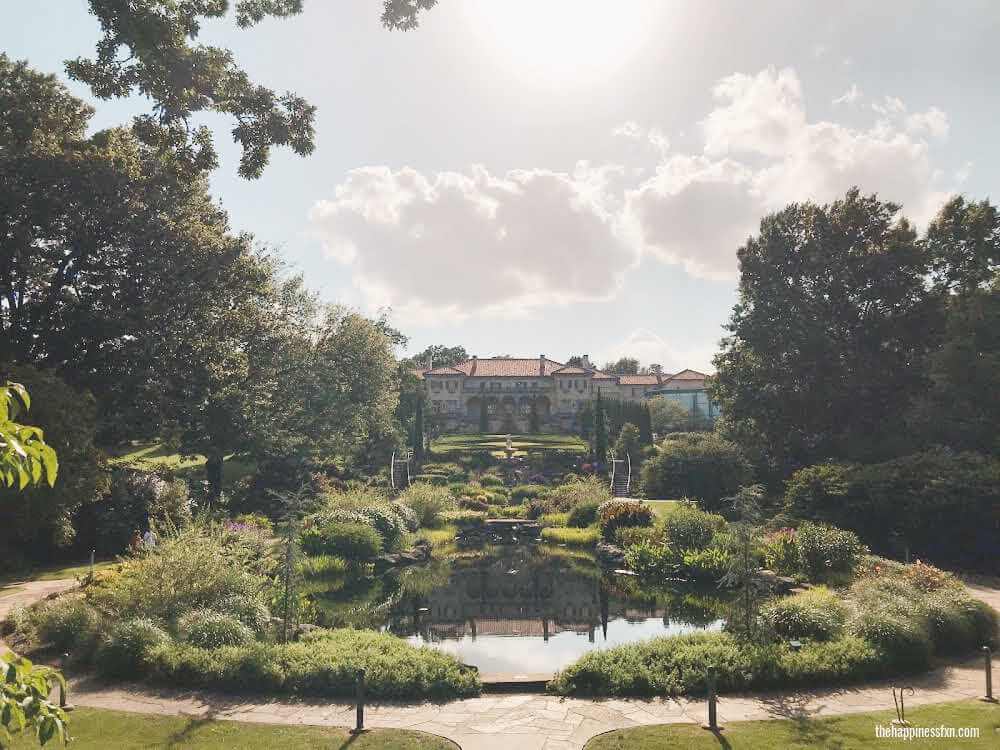 Philbrook Museum of Art is a charming museum in midtown. It was originally home to one of the area's biggest oil tycoons Waite and Genevieve Phillips. My personal favorite piece of art on display is a Picasso. The formal gardens and fountains outside are lovely – definitely a fun way to spend an afternoon.
22. Tulsa Botanical Gardens
Visit the Tulsa Botanical Gardens for grand displays of flowers and plants. During the winter, around the holidays, Tulsa Botanical Gardens hosts the Garden of Lights. They also have stargazing opportunities.
23. Tulsa Aquarium
Did you know Tulsa has an aquarium? Visit this unique aquatic world with your friends and family.
24. Tulsa Zoo
The Tulsa Zoo is a must-see for anyone of all ages! If you love animals and wildlife conservation, add visiting Tulsa Zoo to your list.
25. Gilcrease Museum
The Gilcrease Museum has over 28,000 artifacts and pieces of art focusing on North America and American culture. Their mission is to help people enjoy and understand the diverse heritage of the Americas.
Tulsa Bucket List Summary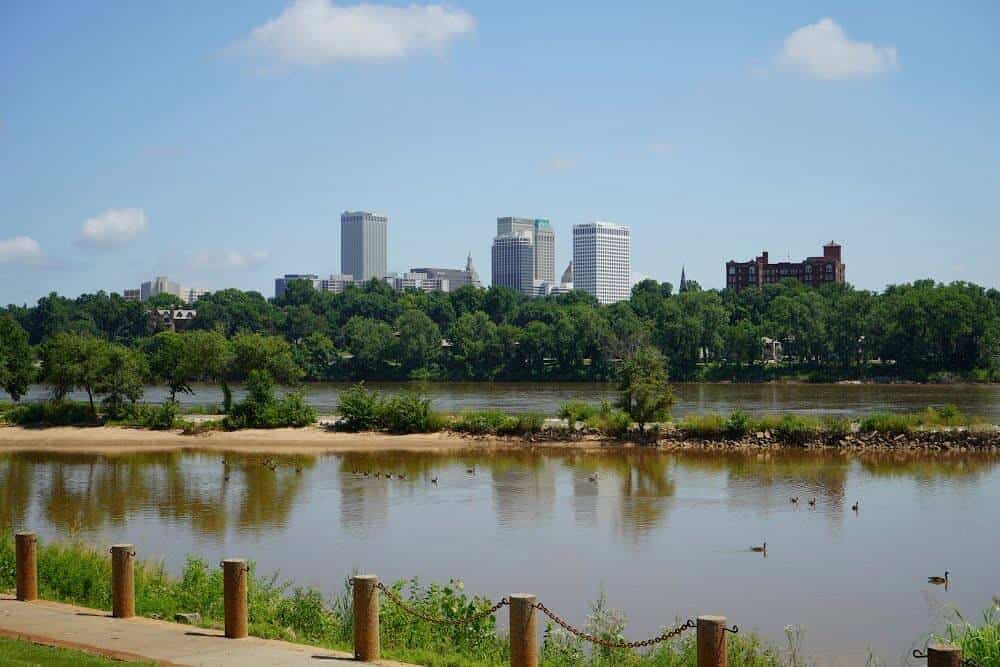 Just in case you want to skip through the details, here is a summary of things you cannot miss on your Tulsa bucket list!
Gathering Place
Tulsa River Parks
Rent Scooters
Turkey Mountain Urban Wilderness Area
Route 66
Visit the Blue Whale
Tunnels under the city
Explore Art Deco + Churches downtown
Center of the Universe
Downtown Murals
Tulsa Hard Rock Hotel & Casino
Margaritaville
Bob Dylan Center
Oral Roberts Prayer Hands
Golden Driller
Baseball Game at OneOK Field
4th of July River Parks Fireworks
Run Route 66 5K, half-marathon, full marathon
Farmers' markets
Woodward Park and Linnaeus Gardens
Philbrook Museum of Art
Tulsa Botanical Gardens
Tulsa Aquarium
Tulsa Zoo
Gilcrease Museum
Thanks for reading our article. We love Tulsa and hope you do too!
Ashlee & Pablo
---
Read More Articles About Tulsa and Oklahoma
You might also enjoy these popular articles:
Save on Pinterest for later!
We would love to hear from you!
Have you been to Tulsa?
Did you check out anything on the Tulsa bucket list?