Plan a Weekend Getaway to Mount Magazine State Park: Highest Point in Arkansas
Posted on: June 28, 2023
|
|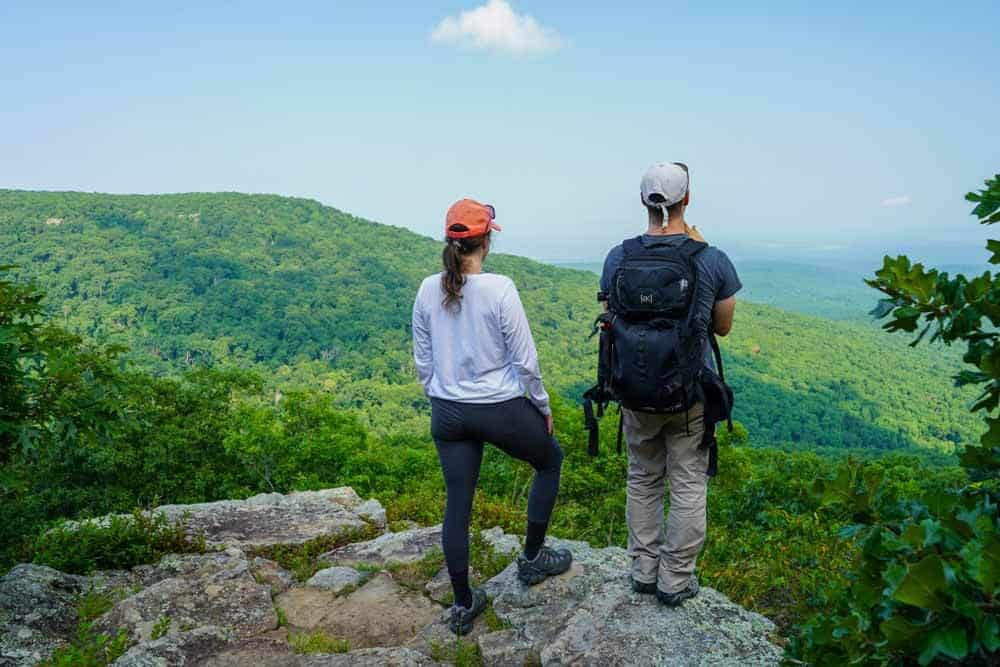 Who doesn't love the outdoors? Mount Magazine State Park near Paris, Arkansas, makes for the perfect weekend mountain escape to reinvigorate yourself from the workweek. So, get ready to get some fresh mountain air and explore the highest point in Arkansas. This article is for anyone who would like to visit Mount Magazine to camp, hike, take photos, and enjoy the sunset.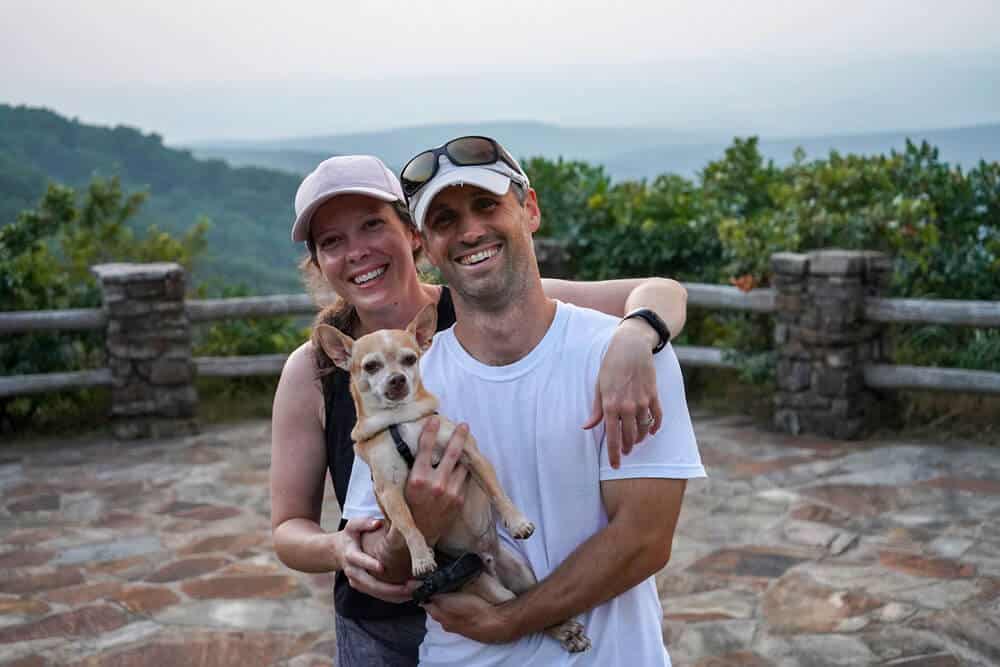 Mount Magazine State Park has a special place in our hearts, and we cannot wait to share all the details with you!
This isn't an article for every single thing to do at Mount Magazine; this is an article for how to explore some of the best trails, camp, and enjoy yourself in two days.
Weekend Guide To Mount Magazine State Park
Mount Magazine State Park is the perfect place to go for a weekend escape. Whether you're looking to camp, hike, or just enjoy nature and get some fresh mountain air, Mount Magazine has something that will help anyone revive themselves.
The park isn't too far from a few major cities such as Tulsa, Oklahoma City, Little Rock, Dallas, and Memphis.
Are you ready to plan a fun weekend trip?
Weekend Itinerary
Arrive and check-in at the Visitor Center to camp (check-in is around 3:00 pm)
Set up camp (or check-in to your lodging).
Walk to the entrance of the campground, and across the street is the trailhead for Signal Hill
Hike Signal Hill.
Have an early camp dinner, then head over to the Cameron Bluff Lookout to catch a sunset.
Enjoy camp and hit the sack.
Wake up early – hike the North Rim Trail.
Drive around and take pictures of the park and check out the Benefield Overlook Area.
Head back home.
Stop in Paris, Arkansas, and take photos of their precious recreation of the Lovelock Bridge from Paris, France. It is so cute!
Best Things To Do at Mount Magazine State Park
Mount Magazine Hiking Trails
The state park is home to over 14 miles of hiking trails boasting infinite possibilities for outdoor recreation.
The Ouachita Mountains offer some incredible opportunities for hikers who enjoy solitude.
Many of the trails at Mount Magazine originated as game trails that the American Indians historically used. Not only are there 14 miles of trails within the park, but there are also miles of backcountry trails connecting as far as the Ozark Mountains.
There are eight main trails to explore, but we want to share our two favorites with you to pack into your weekend excursion.
North Rim Trail Details
Features: Hike through the cedars and oaks, and across a few creeks, for epic views from the bluff openings. The famous photography point is Dill Point.
Difficulty: Moderate-Strenuous
Distance: 2.7 miles (one-way) from the Visitor Center to the Cove Lake Trail parking lot north of the campground, or a 4.2-mile loop connecting to the Mossback Ridge Trail.
Parking: Yes, multiple trailhead parking lot options (east or west ends).
Dog friendly: Yes, leash-requirement.
Cost: Free
Restrooms: Yes, at the Visitor Center or campground area.
Cell Phone Reception: Yes, enough to use AllTrails online.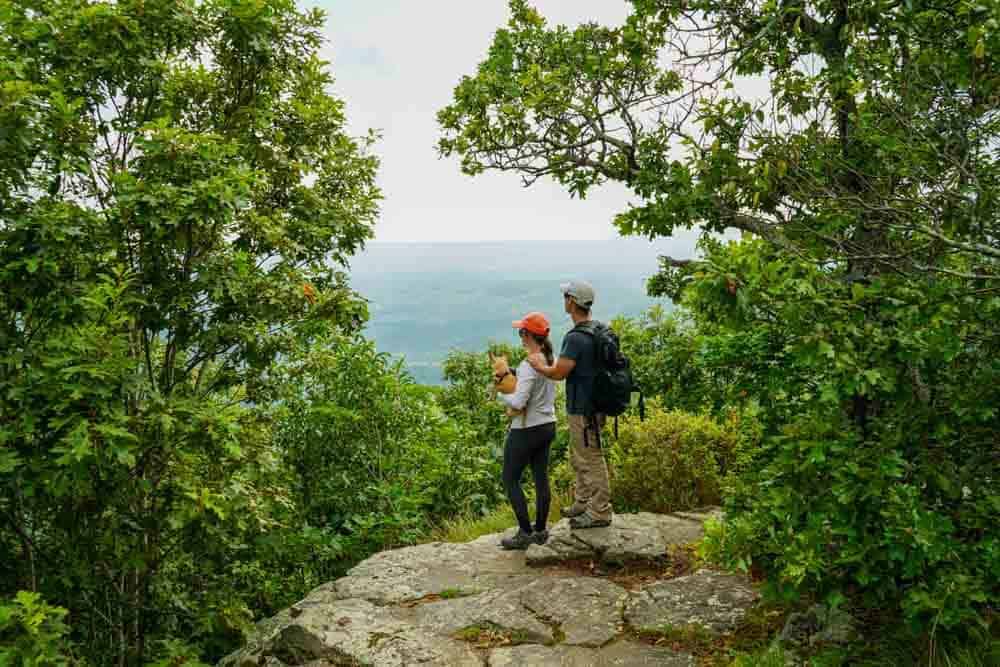 Signal Hill Trail Details
Features: Signal Hill is the tallest point in Arkansas at an elevation of 2,753 feet.
Difficulty: Moderate
Distance: 1.8 miles
Parking: Yes, near the campground entrance or at the Lodge.
Dog friendly: Yes, leash-requirement.
Cost: Free
Restrooms: Yes, at the Visitor Center, campground, and Lodge.
Cell Phone Reception: Yes, enough to use AllTrails online.
Hiking enthusiasts are sure to have fun exploring two of the most fantastic hiking trails in Arkansas.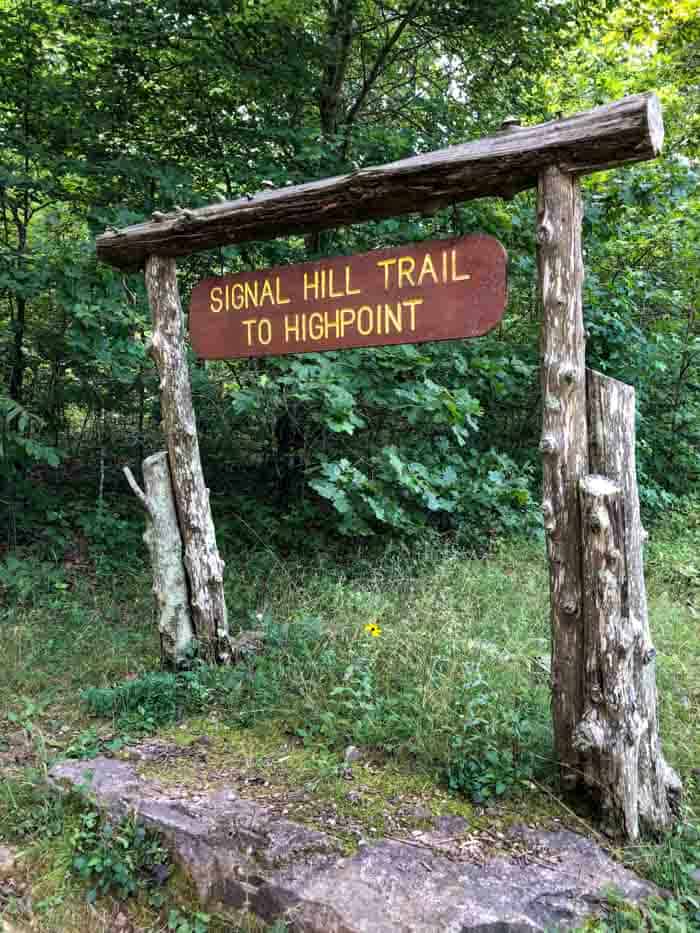 Catch a Sunset at the Cameron Bluff Overlook
Pause to watch the sunset from the Cameron Bluff Overlook and take in all that nature has to offer. The forest surrounding you will be your soundtrack as you admire a view of rolling hills, bluffs, and the valley below. This is an excellent spot for capturing some great photo memories.
There is a nice parking area to set yourself up to chase the sunset.
Mount Magazine State Park Camping
Who doesn't love waking up in the morning to fresh mountain air?
There are 18 campsites with full hookups at the park. Be sure to make reservations ahead of time by calling the park or booking online. The campground fills up fast.
There are restrooms and shower facilities. The full hook-up campsites are spaced out nicely among trees so that you won't feel crowded.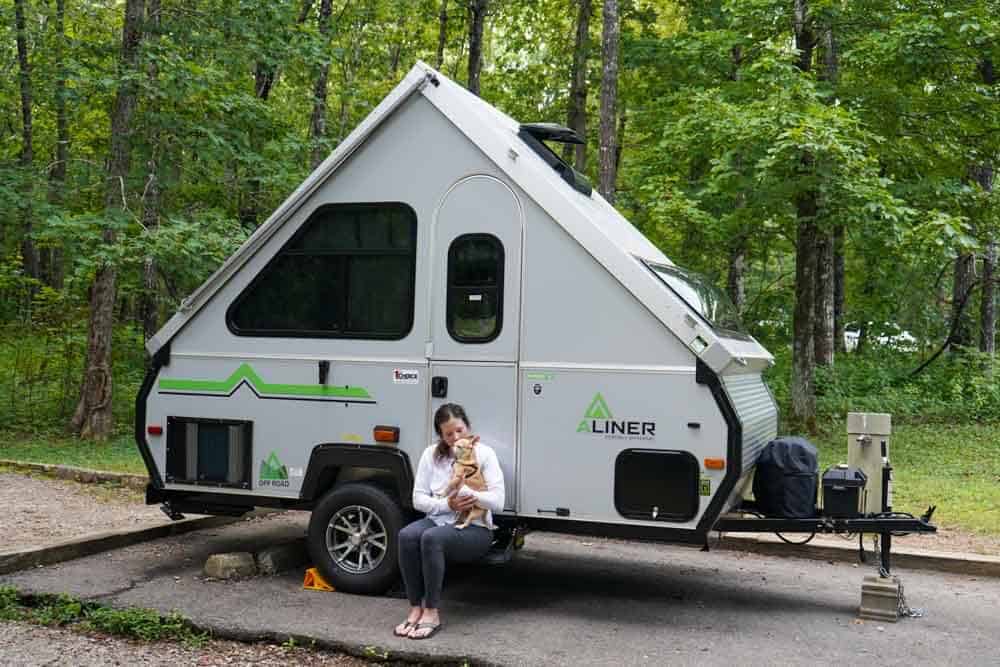 We absolutely loved camping here.
The is no cell phone reception at the campground.
How much does it cost to camp at Mount Magazine?
To check campground rates, call the park ahead of time or check online.
Map of Mount Magazine State Park
Directions to Mount Magazine
The park is located off Scenic Highway 309 near Paris, Arkansas. It is about 16 miles from Paris. Google maps will get you there.
You can also access the park from Havana, Arkansas. From Havana, the park is 10 miles north on Highway 309.
If you're driving through Paris, Arkansas, be sure to stop in town to see their cute recreation and tribute to the Paris, France Lovelock Bridge. It is so charming.
Other Questions You May Have While Planning
Do you have to pay to get into Mount Magazine State Park?
The park is free to use unless you are camping.
There are camping fees.
Does Mount Magazine have showers?
Yes, there are showers at the campground area, along with flushing toilets.
Is there cell phone reception?
The cell phone reception at Mount Magazine is hit and miss. It depends on where you are standing. Plan to unplug and unwind.
If you're hiking, you might want to download offline maps for hiking. For example, we use the app AllTrails on our iPhones.
Is the park pet-friendly?
Yes, dogs are allowed on the trails and at the campground on a leash.
More Dog Friendly Parks in Arkansas:
When is the best time of year to visit?
Mount Magazine is open year-round. So, depending on what you're planning to do, you can enjoy the park all year long.
If you're visiting in the spring, the temperatures will be cooler, and the plants will just be starting to green up. It will be a great time to hike when it's cooler.
For summer adventures, hike earlier in the day to beat the heat. Most of the trails are in the shade. Be sure to pack bug spray.
Fall is always an incredible time of year to play in the Ouachitas to see the fall foliage.
Winter is cooler but a great time to enjoy the scenic hikes. There are no bugs, and the days are shorter, so there is less time to explore. However, it does get cold here in the winter, so wear appropriate winter hiking clothes.
Is the park crowded?
Overall, the park isn't crowded. We visited over a Thursday-Friday during the middle of July. Weekends are busier, of course.
Leave No Trace
Always practice Leave No Trace while exploring the outdoors to protect the environment.
Final Thoughts on Visiting Mount Magazine
Mount Magazine State Park is a gem in the Ouachita Mountains that provides stunning views and peace of mind.
The park offers camping, hiking trails, and scenic overlooks for some epic photography opportunities with an observation lookout to take breathtaking pictures from high up on top of one of Arkansas's highest points.
You will fall head over heels with this place. Get your best gear ready because there's something here for camping enthusiasts, hikers, and nature lovers alike.
Thanks for reading.
Ashlee & Pablo
---
Read More Arkansas Adventures
You might enjoy our other articles exploring Arkansas:
We'd Love To Hear From You
Are you camping and hiking in Arkansas soon?
Tag #thehappinessfxn on Instagram! Community is important to us and we'd love to see your Arkansas outdoor adventures!