Discover the Ultimate Outdoor Paradise: 14 Best Things to Do in Grand Junction
Posted on: March 10, 2023
|
|
Comments Off

on Discover the Ultimate Outdoor Paradise: 14 Best Things to Do in Grand Junction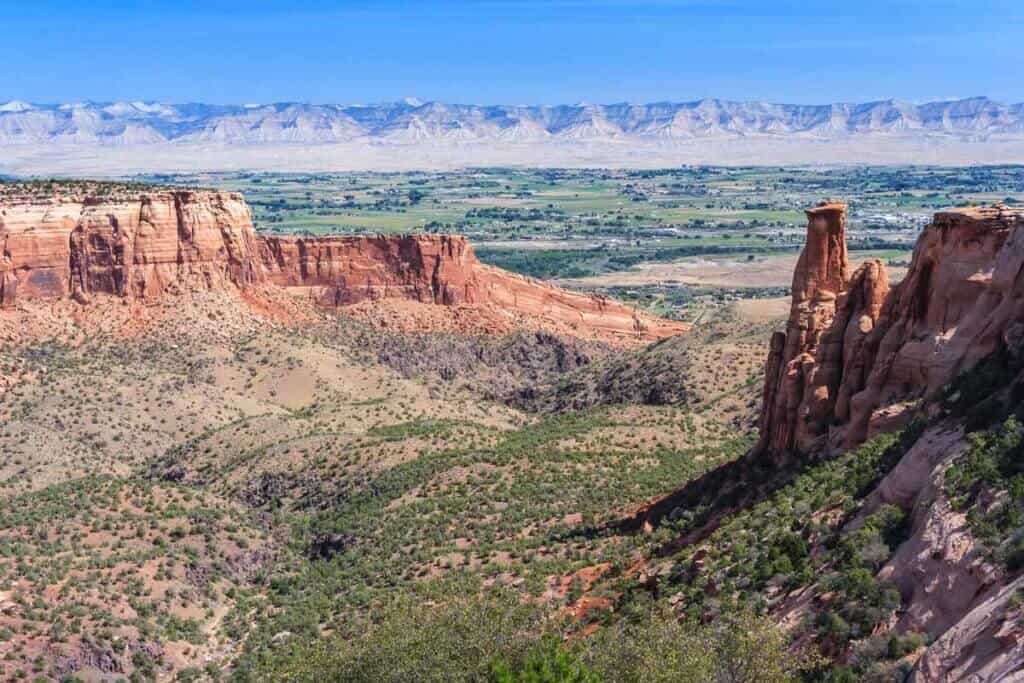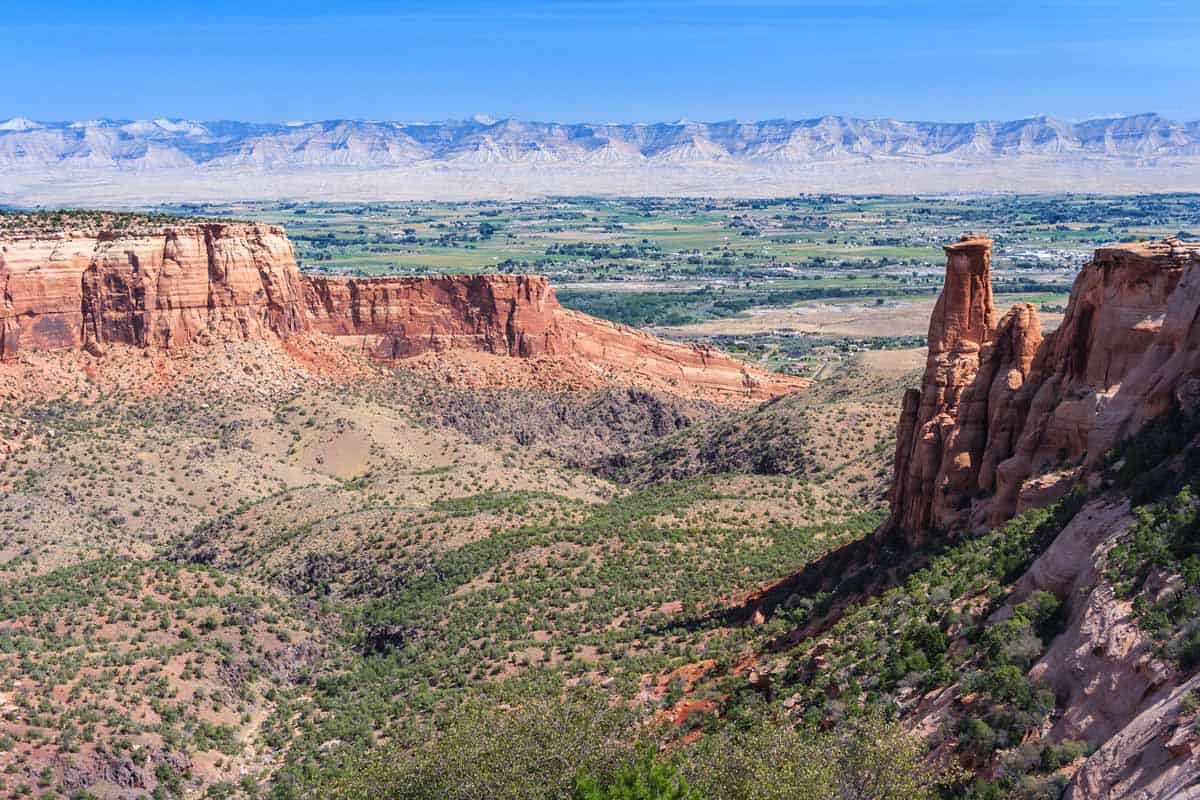 If outdoor activities are your scene, a trip to Grand Junction, Colorado, should definitely be on your bucket list. With flowing rivers, sandstone canyons, and loads of public land, there's so much to explore in this high desert town. It's no wonder we've decided to round up a list of all the best things to do in Grand Junction, Colorado!
14 Incredible Things to Do in Grand Junction, Colorado
1. Go Mountain Biking
Grab (or rent) a mountain bike and get ready to roll! Grand Junction is home to some epic mountain biking trails. There are dozens of paths in the area, making it easy for you to find one that suits your skill level and style. Choose between easy, speedy rides and technical, challenging ones.
Some of the most popular mountain biking spots around are the Kokopelli Trails in Loma, just 30 minutes from the heart of Grand Junction. These fun, relatively easy paths offer stunning views of blue skies, rugged canyons, and the flowing Colorado River.
If you're looking for something a little more difficult, the Tabeguache Trails might fit the bill. Located on BLM land, this trail technically spans 142 miles! But most riders opt to tackle the 23-mile Grand Junction section. After all, with the tight corners, steep drops, and breathtaking views, this segment has more than enough challenges and thrills.
2. Tackle a Few Hiking Trails
If you're not much of a mountain biker, you can still explore Grand Junction's gorgeous landscape with a hike or two. There are honestly too many incredible trails to share, but we've handpicked a few of our favorites to highlight.
First, we simply have to bring up the Independence Monument Trail – Monument Loop Trail. As one of the most popular trails in Grand Junction, this five-mile path welcomes thousands of visitors every year – and for a good reason! The towering red rocks, thriving greenery, and big-horned sheep make for a picture-perfect scene.
Then, there's the Trail through Time. This easy 1.4-mile loop is perfect for novice hikers and history buffs because you'll find dinosaur fossils along the way! Pretty cool, right?
Last but not least, the Rattlesnake Arches Trail from the Pollock Bench Trailhead is absolutely fantastic if you're up for a day hike. This 15-mile trail boasts hidden arches and spectacular viewpoints around just about every corner!
3. Paddle Down the Colorado River
Grab your kayak or stand-up paddleboard and head to the Colorado River for some fun on the water. James M. Robb-Colorado River State Park and Highline Lake State Park are two of the most popular paddling spots in town. And with calm waters and sunny skies, what more could you ask for?
Or why not take your paddling adventure to the next level with an adrenaline-pumping white water rafting ride? Sections vary from a calm Class I to a wild Class V, so you can choose the level of difficulty that fits you best. And if you'd like a recommendation, our favorite local rafting tours are run by Grand Junction Adventures.
"Grand Junction is one of the friendliest places to visit and live in Colorado. It is sunny, not crowded, and centrally located to some of the most renowned mountain biking, rock climbing, hiking, skiing, river rafting, and paddle boarding.
The Colorado National Monument, Grand Mesa National Forest, Powderhorn Mountain Resort, Unaweep Canyon, and the Colorado and Gunnison Rivers junction are an adventure seeker's playground.  It is the only place where I've lived where you can mountain bike, rock climb, and paddle board all on the same day. Or ski, hike, and mountain bike. The choices are endless," says Elizabeth Fortushniak, owner of Grand Junction Adventures.
4. Visit the Colorado National Monument
Every list of things to do in Grand Junction includes the well-known Colorado National Monument. Known for its sandstone rock formations and juniper tree-filled plateaus, this national park is a nature lover's paradise.
As for what you can do at the Colorado National Monument, the list is endless. Hike, bike, rock climb, and camp to your heart's content. And don't forget to cruise along the Historic (and scenic) Rim Rock Drive!
*Note: You will need to pay an entrance fee to visit the Colorado National Monument, as with all national parks. If you have an America the Beautiful pass, you can use that to get in.
5. Test Your Rock Climbing Skills
Reach new heights with a blood-pumping Grand Junction rock climbing adventure. While there are few places you can climb, Unaweep Canyon is undoubtedly the local crowd's favorite. With 2,300 different climbing routes in this one canyon, there are options for everyone – from first-timers to the most experienced climbers.
If you're new to climbing, you may want to book a guided tour. Your guide can help teach you the ropes (literally and figuratively) as you climb and rappel your way through some of Colorado's coolest landscapes.
6. Spend the Night Out in Nature
While you'll likely spend much of your days out in nature in Grand Junction, why not spend your nights beneath the sky too? Luckily, this Colorado town just so happens to have a few fantastic places to pitch your tent.
We've already mentioned the Colorado National Monument, but did you know you can spend the night there? The Saddlehorn Campground is the only campsite at the national park, and it functions on a first-come, first-serve basis. Between the parking, picnic table, charcoal grill, and sparkling night sky, you might never want to leave.
If you'd prefer a campsite overflowing with greenery, check out the dozens of campgrounds within the Grand Mesa National Forest. With towering evergreens, blooming wildflowers, and flowing streams, these campsites look like they were plucked out of a fairytale!
7. Explore Downtown Grand Junction
You'll inevitably find yourself in Downtown Grand Junction for one reason or another, and it's usually for one of three things: food, shopping, or art.
First, let's talk about the food. Many of the best restaurants in town revolve around either modern American cuisine – like Bin 707 Foodbar or 626 on Rood. Or classic bar food – like Rockslide Restaurant & Brewery. And honestly, you can't go wrong either way.
After a mouthwatering meal, you can head out and enjoy a little shopping. Peruse everything from vintage vinyl at Triple Play Records to trendy clothing at Pollux and locally made bath bombs at Heaven Scent.
Finally, to round out your time in downtown Grand Junction, you'll want to explore the art scene. Home to over 100 sculptures, murals, and galleries, you could easily spend an entire day admiring this Certified Creative District.
8. Pop by the Summer Farmers Market
When the weather warms up, Grand Junction events pop up left and right – starting with the summer Downtown Farmers Market.
Shopping at this local market is one of the coolest things to do in Grand Junction. Open every Thursday evening from July to September, and you can load up on all sorts of local goodies – from piping hot pizza to handmade jewelry to juicy fresh fruit.
And don't miss out on the famed Palisade peaches! These flavorful fruits are perfect for snacking, canning, or baking.
9. Explore the Palisade Wineries and Orchards
No trip to Western Colorado would be complete without a visit to Colorado peach and wine country! Luckily, the lovely Palisade wineries and orchards are just a short drive away from Grand Junction.
Officially known to the wine community as Grand AVA Valley, the stretch from Palisade to Grand Junction boasts some of the best wineries in the state. Try the award-winning wines at Colorado Cellars, savor some delectable port at Graystone Winery, or enjoy a wine tasting while taking in beautiful landscape views at Maison La Belle Vie Winery.
But this fertile stretch of land isn't just great for growing grapes – it's also great for growing the beloved Palisade peaches. The peaches from this particular region are known for being extra juicy and sweet, so they're a must-try.
If you happen to be in town during peach season – between late June and early October – you can even pick your own peaches at a local orchard! Pop by Green Barn Fruit Co. or Brown's Orchard to pick your very own bushel!
10. Take a Day Trip to Grand Mesa
Hop in your car and drive to the lovely area known as Grand Mesa. Located about an hour and a half away, Grand Mesa is the largest flat-topped mountain in the entire world!
But that superlative isn't all that this location has to draw visitors in. It's also a fantastic spot to get out and reconnect with nature. Hike the Crag Crest Trail, ski down thrilling slopes at Powderhorn Mountain Resort, do a little fishing in the Bull Creek Reservoirs, or camp in a cozy cabin in Grand Mesa National Forest.
11. Explore the Bookcliff Mountains
The Bookcliff Mountains – often called the Bookcliffs or the Book Cliffs – are a series of desert mountains near Grand Junction. They'll be a steady fixture during your time in town, as you'll be able to see them just about everywhere you go.
While the Bookcliffs are great to look at from afar, they're even better up close. And the best way to experience these mountains is to hike up the famous Mount Garfield.
At 6,765 feet tall, Mount Garfield's hike isn't an easy one, even though it's just four miles round-trip. It's short and steep, so bring good shoes and maybe some hiking poles. But if you make it to the top, all of that effort will be worth it, thanks to the jaw-dropping views of the Grand Valley.
12. Visit Cross Orchards Historic Site
Calling all history buffs! A visit to Cross Orchards Historic Site should definitely be on your list of things to do in Grand Junction, Colorado.
Opened in the early 1900s, Cross Orchards Historic Site was once one of Grand Junction's operating orchards. While they primarily specialized in apples, they did grow some of those famed Palisade peaches too.
Today, this historic building serves as a museum that gives guests a glimpse of Colorado's agricultural history. There's even a unique historic train exhibit as the cherry on top!
*Note: Cross Orchards Historic Site is a seasonal attraction. It's typically only open from May to December.
13. Spend a Day at Dominguez Canyon Wilderness
We've talked about a lot of cool outdoorsy spots near Grand Junction – from deserts and canyons to forests to mesas. Yet somehow, Dominguez Canyon Wilderness has all of these incredible features in one relatively small area.
Such an ecologically diverse area comes with a ton of things to see. During your visit, you can sail down the Gunnison River, find ancient Native American petroglyphs, or swim in a waterfall-fed swimming hole on the Big Dominguez Canyon Trail.
14. Keep an Eye Out for Wildlife at Little Book Cliffs Wild Horse Area
One of the coolest things to do in Grand Junction is pay a visit to Little Book Cliffs Wild Horse Area. This under-the-radar wildlife refuge is home to craggy canyons, picturesque plateaus, and, most importantly, beloved wild horses.
More than 100 wild horses roam these lands, including palominos, paints, grays, and sorrels. And over the years, these wild horses have gotten a little more used to humans hanging out, so you can get some pretty incredible photos of these majestic steeds.
Final Thoughts on the Best Things to Do in Grand Junction, Colorado
Based on all of these fantastic nature-focused things to do in Grand Junction, it's pretty clear that this Colorado town is a nature lover's paradise. With opportunities to hike, mountain bike, rock climb, fruit pick, and more, you'll get to spend your days soaking up the high desert sun.
It's no wonder The New York Times has named this high desert town one of the top places to visit in 2023.
Are you ready to pack your bags and head to Grand Junction? Because we're ready for another visit!
This article was produced and syndicated by The Happiness Function.
Featured Image Credit: amadeustx/Depositphotos.com.