How to Spend 24 Hours in (and Around) Telluride This Summer
Posted on: March 10, 2023
|
|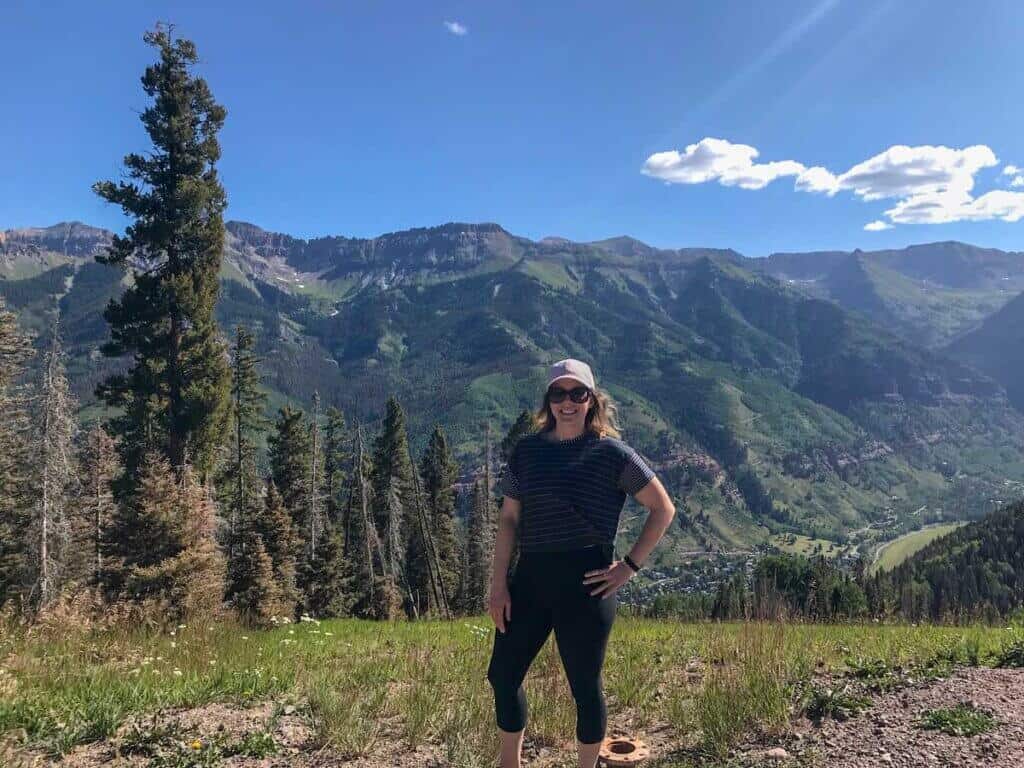 You can experience the quaint mountain town of Telluride easily in 24 hours or less. Whether you live in Colorado or the surrounding area or are flying in for a vacation, below are top recommendations when you only have 24 hours in and around Telluride, Colorado.
We lived in Grand Junction for over ten years. When we lived there, one of our favorite weekend activities was an adventure to the San Juan Mountains to dink around Telluride, Ouray, and Ridgway. Keep reading to get a local scoop on fun things to do in and around Telluride when you only have 24 hours or are visiting for the weekend.
Heads up! This post contains affiliate links, which means we'll receive a commission if you purchase through our links, at no extra cost to you. Please read full disclosure for more information.
How to Spend 24 Hours in the Telluride Area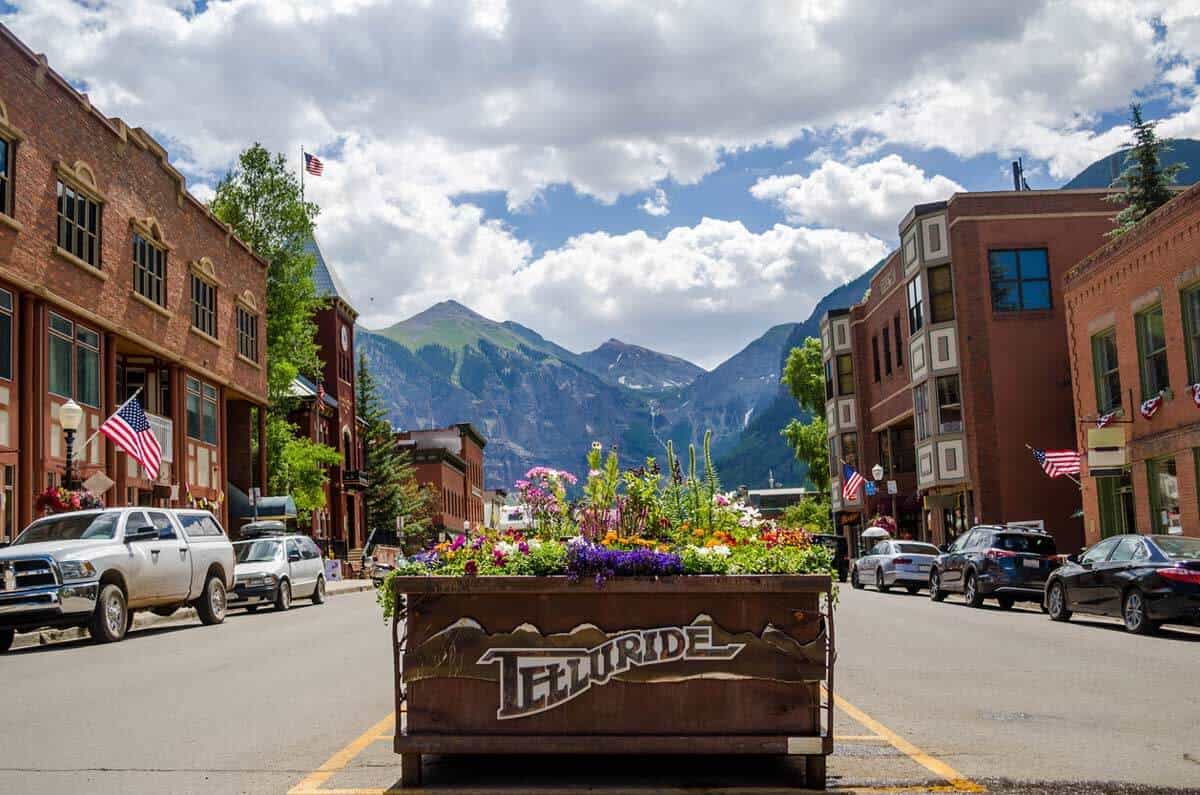 Western Colorado is such a beautiful and mesmerizing part of the state mixed with mountains, mesas, and intermountain desert. This part of Colorado is more rural and has majestic world-class beauty. We're sharing all the best things to do in the Telluride area. First, we'll share all the best things to do in Telluride, then lead you on over to Ouray and Ridgway.
Things to Do in Telluride
Ride the Free Mountain Village Gondola in Telluride
Telluride is a small town tucked away in a massive box canyon. It is best to get into town and start the day early to find a place to park and beat the crowds.
If you are not from the area, you most likely flew in from Denver, Grand Junction, or the Montrose Airport(s). Find a place to park in town and walk over to the Telluride Mountain Village Gondola.
Hop on the enclosed gondola and bask in the majestic San Juan Mountain scenery. The gondola is pet-friendly and handicap accessible.
Check out the Visit Telluride website for additional details. Bring a camera! We especially love the free gondola during the summer and fall.
Hike the Telluride Trail
Hop off the gondola at the first stop to take pictures. From there, if you want to hike around (and if it is not wintertime), there are trails to run, walk, or bike.
We love the Telluride Trail for a morning hike. It goes straight down into town. Lots of people run this section as well. There are great views.
It can be steep, so wear hiking shoes and bring water, maybe even some hiking poles. It is a blue run (for ski/snowboard season).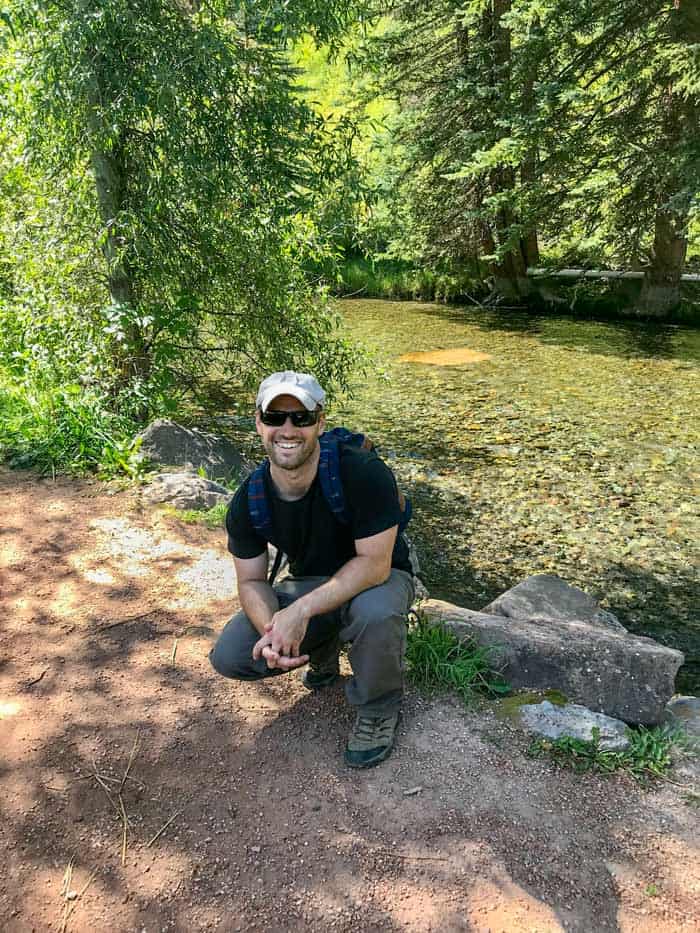 Hiking Gear Articles:
Eat Brown Dog Pizza in Telluride
After your trek down the Telluride Trail, head to the main Telluride strip and grab a table at Brown Dog Pizza. Are you hungry? Are you gluten-free? Do you like pizza and beer? Who doesn't like pizza and beer?!
Brown Dog Pizza has awesome gluten-free pizza. They have regular pizza and many other delicious menu items. Ask for a table upstairs with a window to watch the town meanderings.
There are many other great options to eat in town, just pop in a random restaurant! Have a food adventure.
When you are done with food, check out all the local shops— it is such a cute town to explore. We love Telluride so much.
There is a trail through town by the stream you can check out while you are wandering around.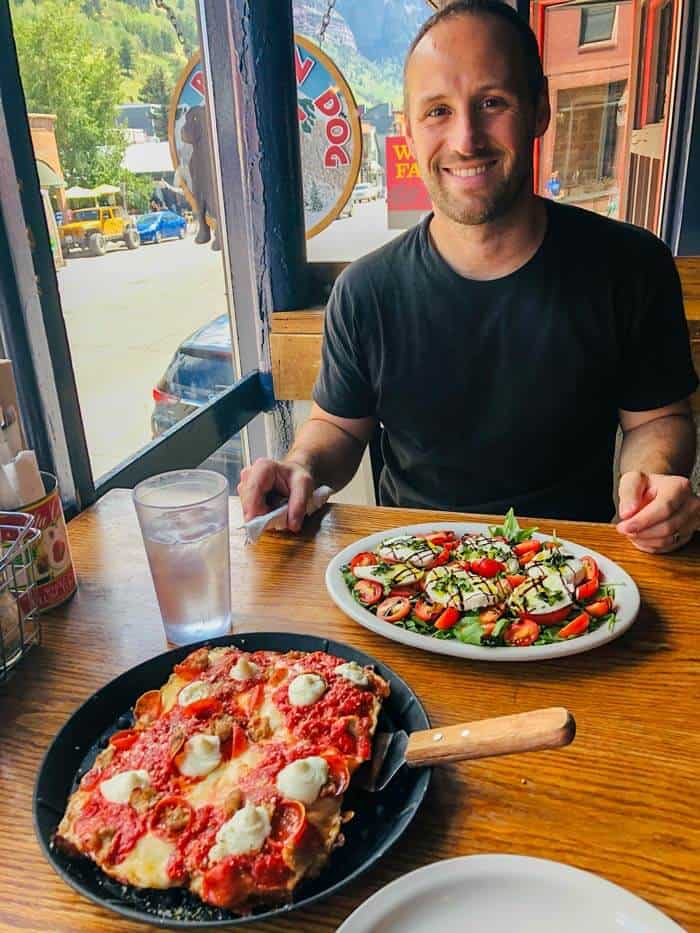 Things to Do in Ouray
After you've had fun exploring Telluride, hop in your car and head to Ouray. Ouray is about an hour from Telluride with a beautiful drive through the mountains.
Visit the Ouray Hot Springs
The Ouray Hot Springs are a great place to relax and savor the views. It is surrounded by mountains.
Treat Yourself to Mouse's Chocolates & Coffee
Ahhh, time for a post-soak snack and coffee. Head on over to Ouray's main street strip and grab a delicious dessert or coffee at Mouse's Chocolates & Coffee. You deserve it – you probably hiked (or went skiing) at high elevation today.
Take a box of chocolate home and treat yourself or a friend. What is that saying – oh, life is short, eat dessert first!
Things to Do in Ridgway
Visit Orvis Hot Springs
If you are up for a different hot springs adventure, Orvis Hot Springs, outside of Ridgway, is clothing optional. It is super fun to visit at night. Check out the 'Lobster Pot' (the name of one of the hot pools).
Stay at the Chipeta Lodge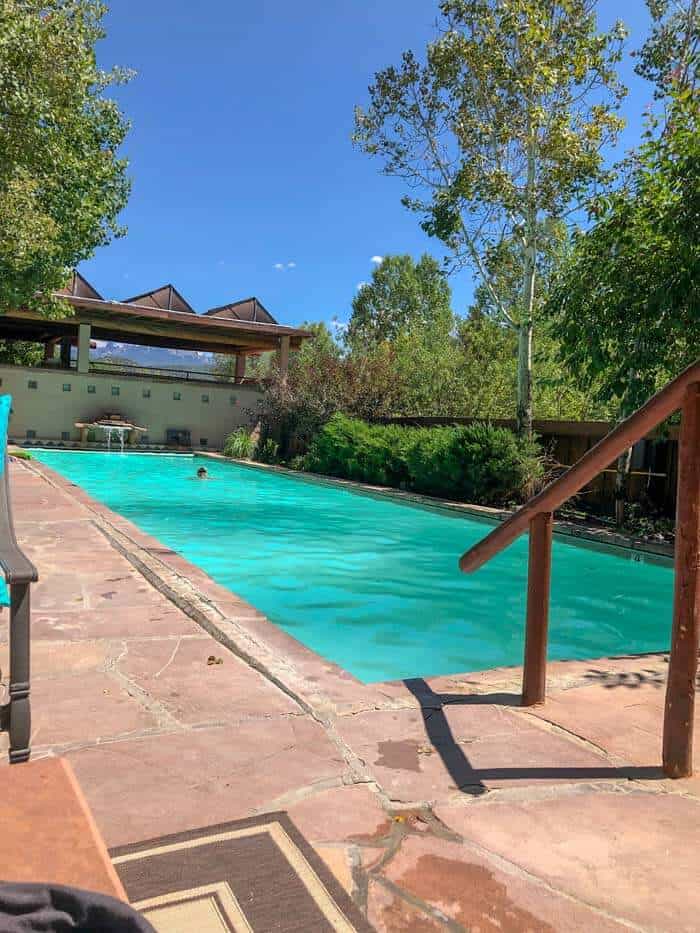 The Chipeta Lodge is in Ridgway, Colorado, which is about 20 minutes north of Ouray. It is an hour from Telluride if you head straight to or from the lodge.
This fun adobe-themed lodge and spa has a pool, hot tub, rooftop bar, happy hour libations and food, healthy breakfast options, and charming rooms. We love the sushi happy hour in the summertime. You have to check it out!
We love staying at the Chipeta Lodge. The first time I ever stayed here was for a private yoga retreat when I was doing my 200-hour Iyengar yoga teacher certification. Then we stayed again for a wedding close by. It is fantastic!
Visit Ridgway State Park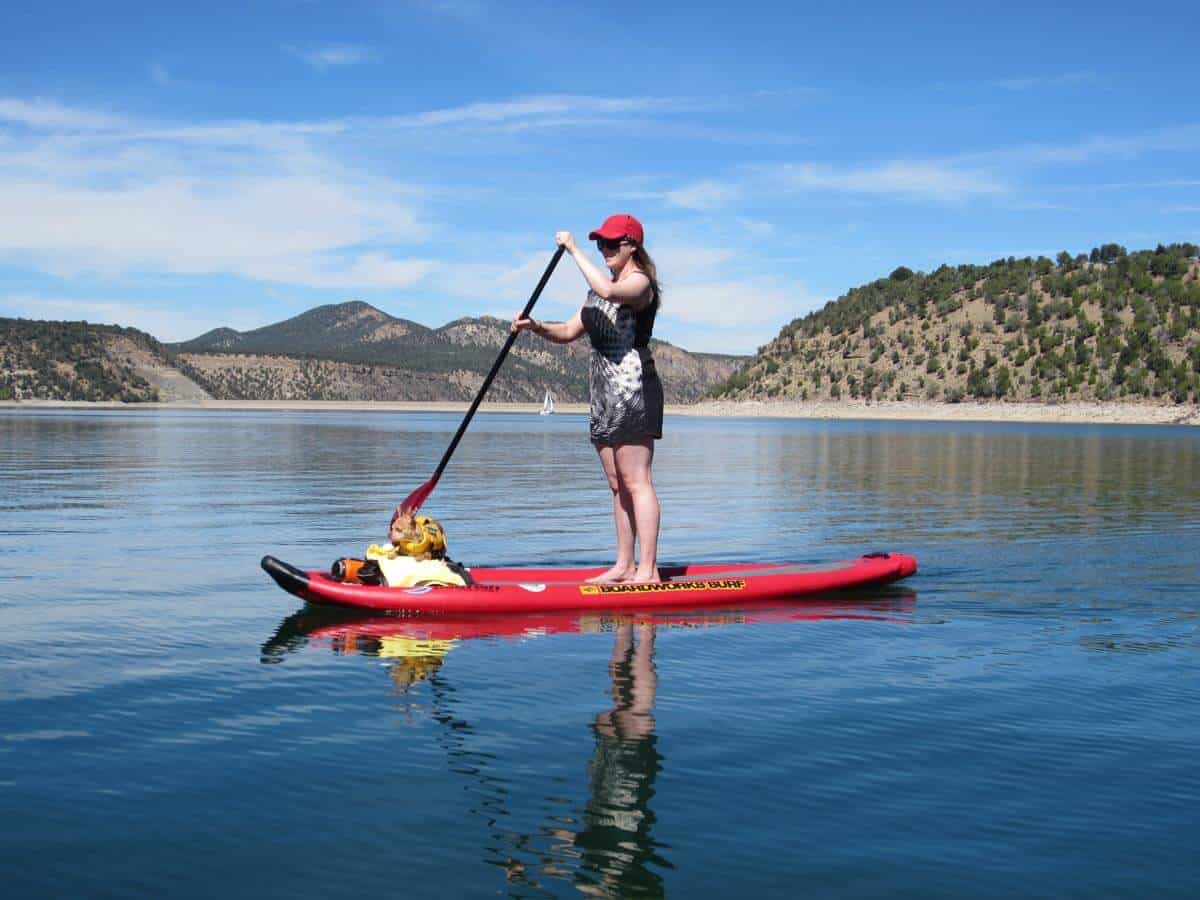 If you have more time to adventure, there is a paved trail in Ridgway accessible from the central town park, which leads to Ridgway State Park along the river. Ridgway State Park has gorgeous views from the top of the hill.
Final Thoughts on Visiting the Telluride Area
If you're looking for a place to take a weekend trip in Colorado, we highly recommend the Telluride area. The scenery is beautiful, and the town and surrounding area have plenty of activities to keep you busy.
Make sure to check out the free gondola ride – it offers some great views. And if you have time, be sure to explore some of the hiking trails; they offer up some amazing sights.
Have fun on your trip!
Ashlee & Pablo
---
Get More Western Colorado Adventures!