Dauphin Island Visitor's Guide: How to Spend 2 Perfect Days
Last Updated: Dec 8, 2022
|
|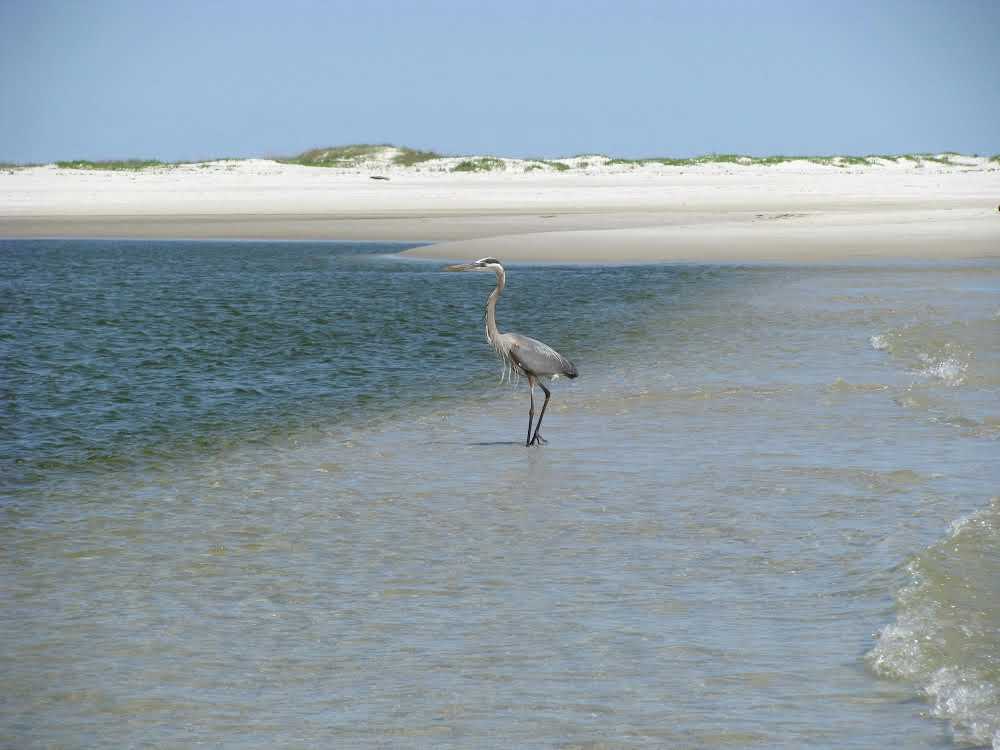 What should you do if you only have 2 days on Dauphin Island? This 2 day Dauphin Island visitor's guide will take you to the best spots around the island. Of course, you can't pack in everything, but we've whittled it down to some of our favorites.
Visiting Dauphin Island is one of the most memorable things you can do if you are in the Mobile Bay area for a few days, a weekend, or a vacation. Let's dive into the perfect Dauphin Island visitor's guide with all the best things to do!
This post contains affiliate links, which means we'll receive a commission if you purchase through our links at no extra cost to you. Please read full disclosure for more information.
Dauphin Island Visitor's Guide: What to Do in 2 Days
Located on a narrow barrier island south of Mobile Bay, this Gulf Coast island offers beautiful white sand beaches and a laid-back vibe that makes it an easy and relaxing 2 day or weekend excursion.
Day 1
Fort Gains, the Estuarium and Dauphin Island Sea Lab, East End Beach, and Audubon Bird Sanctuary are all located on the island's east end. It is easy to walk from one place to the next and spend one entire day exploring what this side of the island offers.
Fort Gains
Fort Gaines is the perfect place for a few hours of outdoor adventure and sightseeing. The fort was constructed in 1821 and served as an outpost during the American Civil War. It is listed on the National Register of Historic Places.
The fort can be explored on foot. Visitors can enjoy the inside and outside with views of the Gulf. Fort Gains is right next to the water and East End Beach.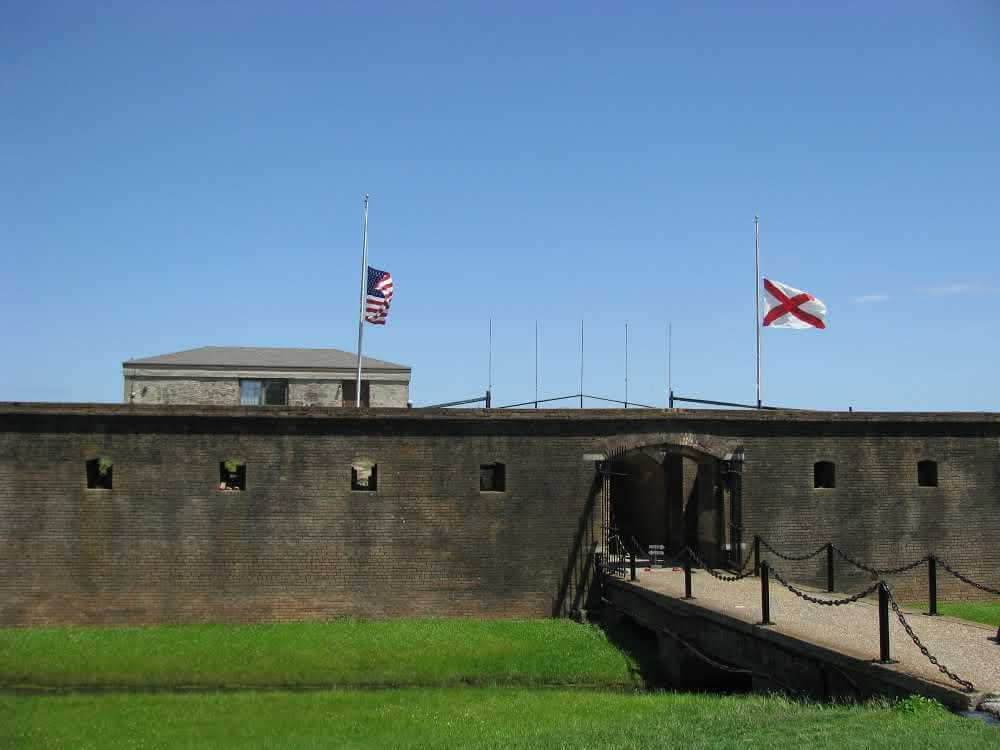 The Estuarium and Dauphin Island Sea Lab
Located on the grounds directly north of Fort Gaines is the Estuarium and Sea Lab. As its name indicates, this facility is a place where you can learn about sea life and aquatic ecosystems. Visitors get to see live creatures that normally inhabit the area and learn about their characteristics, behaviors, and habitats. It's easy enough to make the Estuarium a part of your day-trip adventure.
This is an excellent spot to visit on Dauphin Island, and it's open year-round. It has 31 aquariums with over 100 species of marine life. It is also a nature center where you can learn about the local ecosystems.
East End Beach
After exploring Fort Gaines and the Estuarium, take a walk over to the East End Beach. This white sand beach is perfect for spending the afternoon. The beach is close to the Audubon Bird Sanctuary. The bird sanctuary trails go from the sandy beaches into the coastal forest and marsh. Keep your eyes peeled for nesting sea turtles from May through November!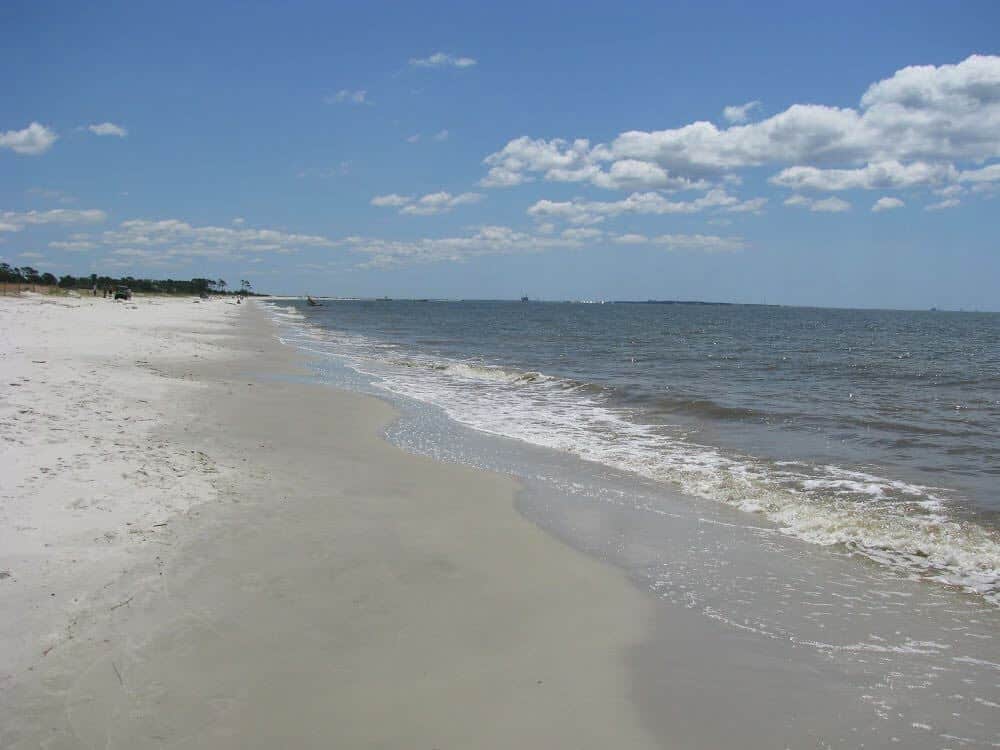 Audubon Bird Sanctuary
The Audubon Bird Sanctuary is another excellent place for people who want to explore more of the outdoors along Dauphin Island. This sanctuary is known for its wide variety of birds. We saw turtles and lots of birds. In addition, there are beautiful trails and boardwalks. You might even catch a glimpse of an alligator or nesting Osprey.
Spring is one of the best times for bird-watching on Dauphin Island.
Day 2
Dauphin Beach, the Goat Tree Reserve, Shell Mound Park, and the West End Beach are all located on the central to west end areas of the island. It is easy to drive from one place to the next and spend one day exploring these areas. So pack your car for the beach and some light hiking!
Dauphin Beach
Dauphin Beach is one of the most popular beaches on the island. It's located at the southern end of the island, and it offers a long, beautiful stretch of white sand. There are sandbars that help make the water calmer. It is perfect for swimming.
To access the beach, visitors are led along boardwalks and a pier taking beach-goers out to where the incredible white sand begins.
Dauphin Beach is dog-friendly!
After you have had fun at the beach, be sure to explore the area. There are a few shops and restaurants that will keep you busy. You might even want to drive further west to walk the West End Beach – or save it for sunset later in the day (more on the West End Beach below).
Goat Tree Reserve
If you are a nature lover, then you will want to visit the Goat Tree Reserve. This is where you will find huge live Oak trees on the island. The local lore says that goats would climb up these tall trees to escape the alligators at one time – hence the name Goat Trees. You'll want to drive or bike here.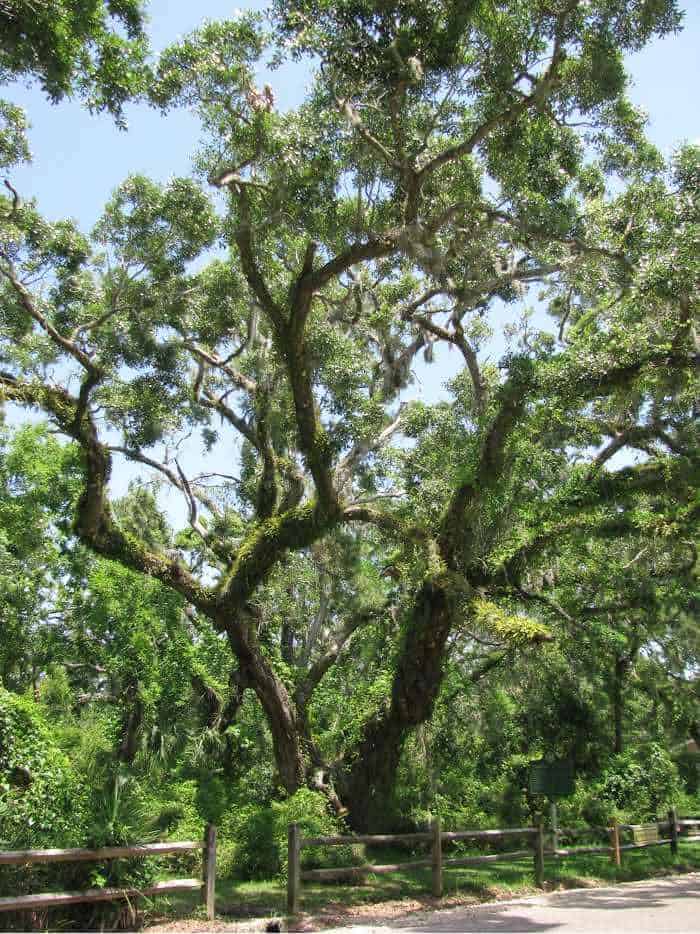 Shell Mound Park
Shell Mound Park is a beautiful place where you can easily spend an hour walking around, taking photos, and relaxing. There are a few interesting historical sites in this park, such as large shell mounds built when people lived here centuries ago. You'll also want to drive or bike here.
West End Beach
West End Beach is also known as a popular public beach, and it's another great place to spend your time on Dauphin Island. The sand here is even better than that of other beaches.
This particular beach and area of the island is known for beautiful sunsets. Every night, photographers flock here to take pictures of the sky changing colors just above the water.
Pets are not allowed at the West End Beach (if you are road-trippin' with your best friend).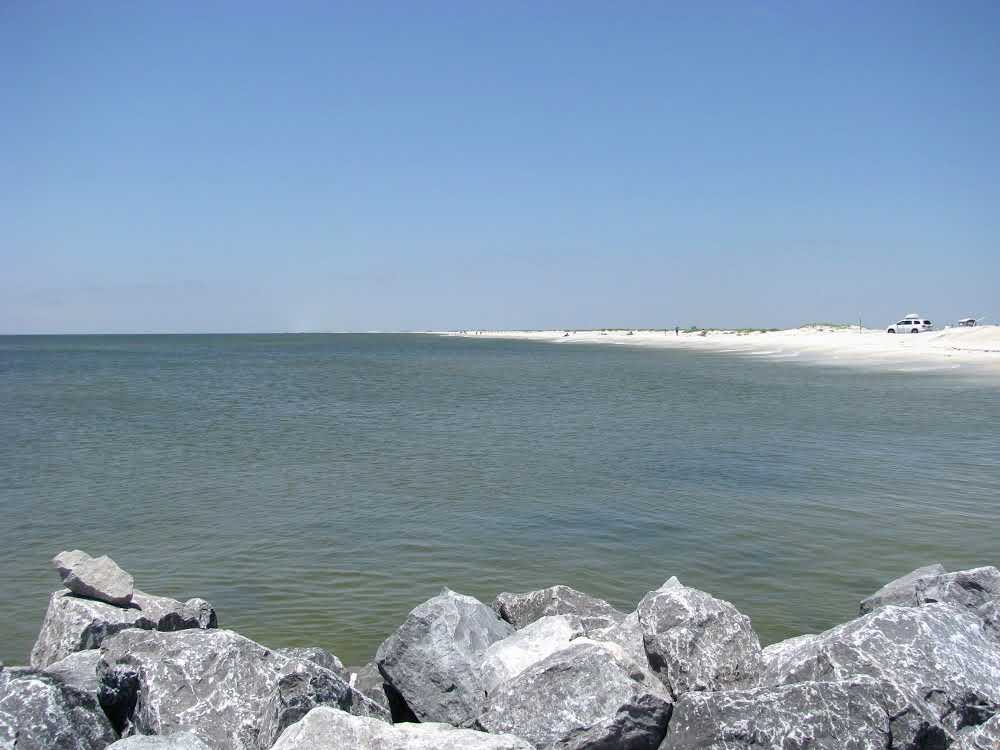 Day Trip Ideas from Dauphin Island
If you have more time on the island, you might enjoy these other day trip options while enjoying your stay.
Mobile Bay Ferry to Fort Morgan
If you are interested in learning even more about the local history and exploring other attractions, then take a trip on the Mobile Bay Ferry to Fort Morgan. This is an excellent way to enjoy the beautiful bay. Fort Morgan is a fun place to visit if you are a history buff.
Gulf Shores
After visiting Fort Morgan, explore more of the Gulf Shores beaches, and enjoy a seafood lunch at one of many great restaurants. Gulf Shores is known as the Riviera of the South!
There are so many things to see and do as well as miles of beaches.
Gulf Shores State Park has a wonderful campground! Check out our travel guide: 15 Amazing Reasons You'll Want to Camp at Gulf Shores State Park.
Where is Dauphin Island?
From Mobile, Alabama, follow I-10 West out of Mobile until you reach the bridge that connects to this island paradise.
You can also take the Mobile Bay Ferry from Fort Morgan and the Gulf Shores area to arrive near Fort Gains.
Do You Need a Car on Dauphin Island?
We would recommend having a vehicle (or a bike) while you're on the island to make things easier. Though it is a small island where you can walk or bike to most places – it is 14 miles long. Having a vehicle just to get to the island makes things a whole lot easier. Visitors can drive to the island or take the Mobile Bay Ferry.
Is Dauphin Island Worth Visiting?
Yes! It's one of Alabama's best-kept secrets. The island is connected to land via an overwater concrete bridge. It is entirely surrounded by water, so it feels a bit like an oasis in the middle of the bay. You can drive around the entirety of Dauphin Island in about one hour, provided you're not stalling at all the beautiful places to stop and enjoy the Gulf views.
Where to Stay
Dauphin Island Campground
The Dauphin Island campground is located on the eastern end of the island. It provides easy access to Fort Gains, the Estuarium and Dauphin Island Sea Lab, and the Audubon Bird Sanctuary.
The campground has basic sites, which include a picnic table. It has RV hook-ups, showers, and flush toilets. If you are interested in staying here, then be sure to check out the availability and reserve your spot well ahead of time.
Read more about the Dauphin Island Campground and our personal experience camping in May.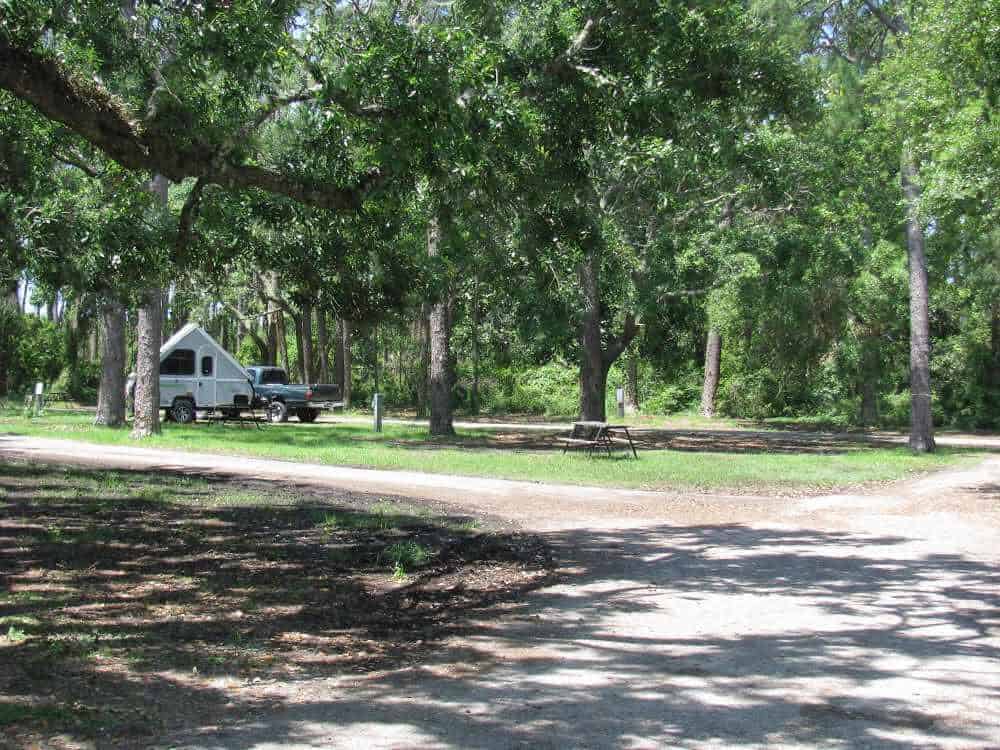 Dauphin Island Rentals
Private vacation rentals provide an alternative to camping, hotels, and motels. They can sometimes be more private than a hotel and are often more spacious.
If you're looking for an extended stay on Dauphin Island, then renting a vacation home or condo could be perfect for your needs. Booking.com is one of several vacation rental services you can use to find just what you're looking for on Dauphin Island.
VRBO
In addition, Vacation Rentals By Owner (VRBO) can help connect you with listing owners who are eager to provide affordable vacation accommodations.
For an excellent selection of budget-friendly beachfront accommodations on Dauphin Island, be sure to check out beachfront on the VRBO website. There are so many cute beach bungalows on the island!
Airbnbs
Another competitor to traditional hotels and motels is Airbnb. If you want to be away from a lot of other tourists, then renting an entire home or condo can really pay off. If you find yourself in need of lodging on Dauphin Island, then exploring what this site has to offer could lead you to your perfect spot. Check out Dauphin Island Airbnb listings on the Airbnb website.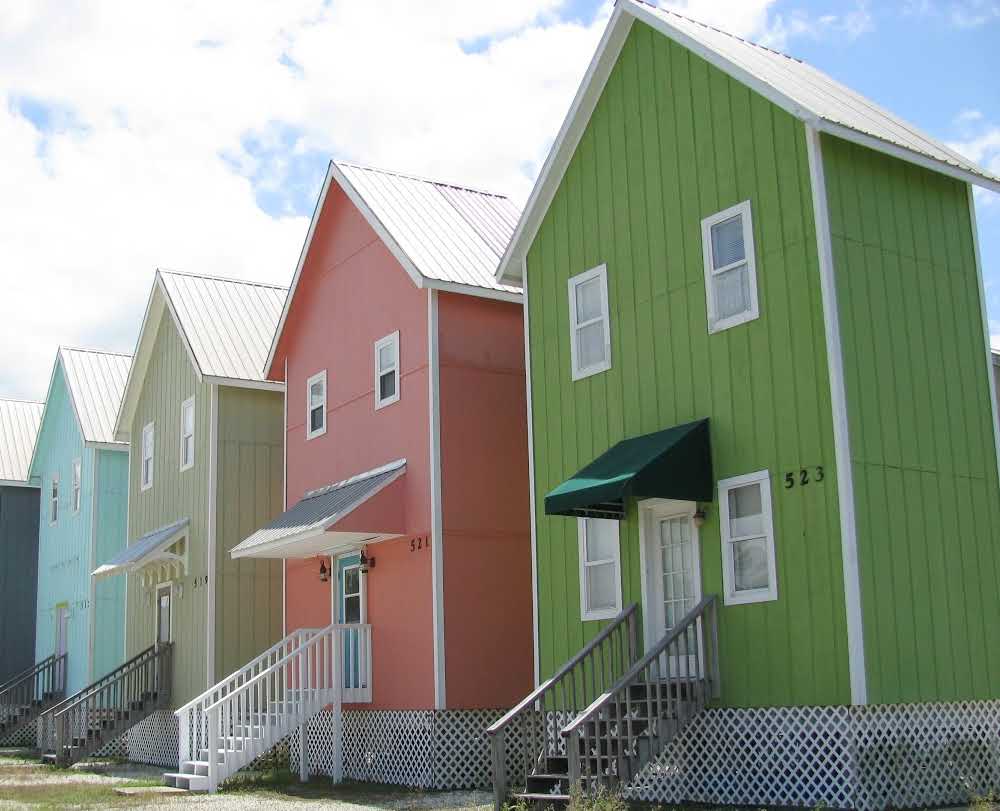 Dauphin Island vs. Gulf Shores
Both Dauphin Island and Gulf Shores have beautiful beaches. However, if you are looking for fewer crowds and a more secluded beach vacation, Dauphin Island is the way to go.
Dauphin Island is also pet-friendly!
Gulf Shores is more extensive and has more nightlife, shopping, restaurants, and places to stay. As a result, Gulf Shores has more of a resort beach town feel. In contrast, Dauphin Island has more of a laid-back local vibe.
Final Thoughts
There are so many things to do on Dauphin Island! From sunbathing at the beach to exploring the trails and historic sites, we hope you have a great trip.
Thanks for reading.
Ashlee + Pablo
---
Where are you headed next?
You might enjoy these popular articles in Alabama:
Gulf Coast Florida
Save this article on Pinterest!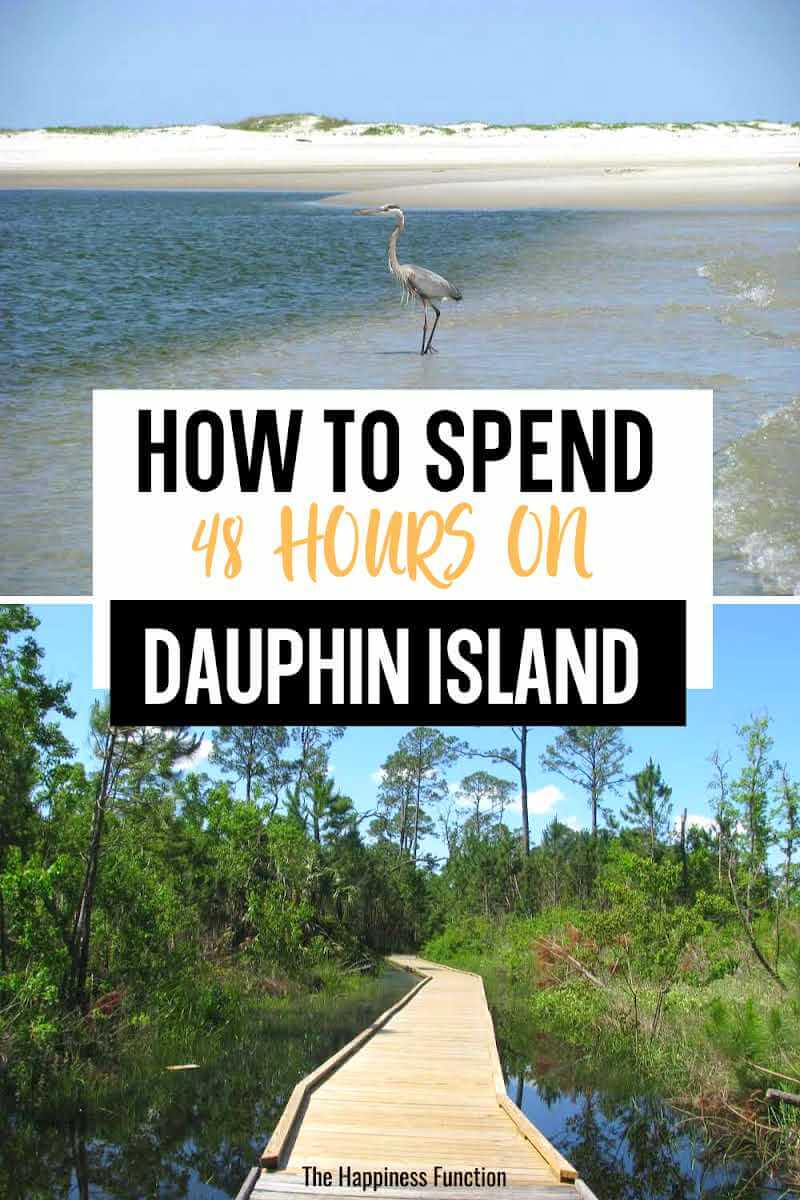 We'd love to hear from you!
Are you someone who likes to sightsee – or do you plan to spend all day at the beaches? We hope you find our Dauphin Island visitor's guide helpful. Please feel free to ask us any questions. We'd love to help you.