Pitch Perfect: Your Ultimate Guide to Tent Camping for Beginners
Last Updated: Oct 9, 2023
|
|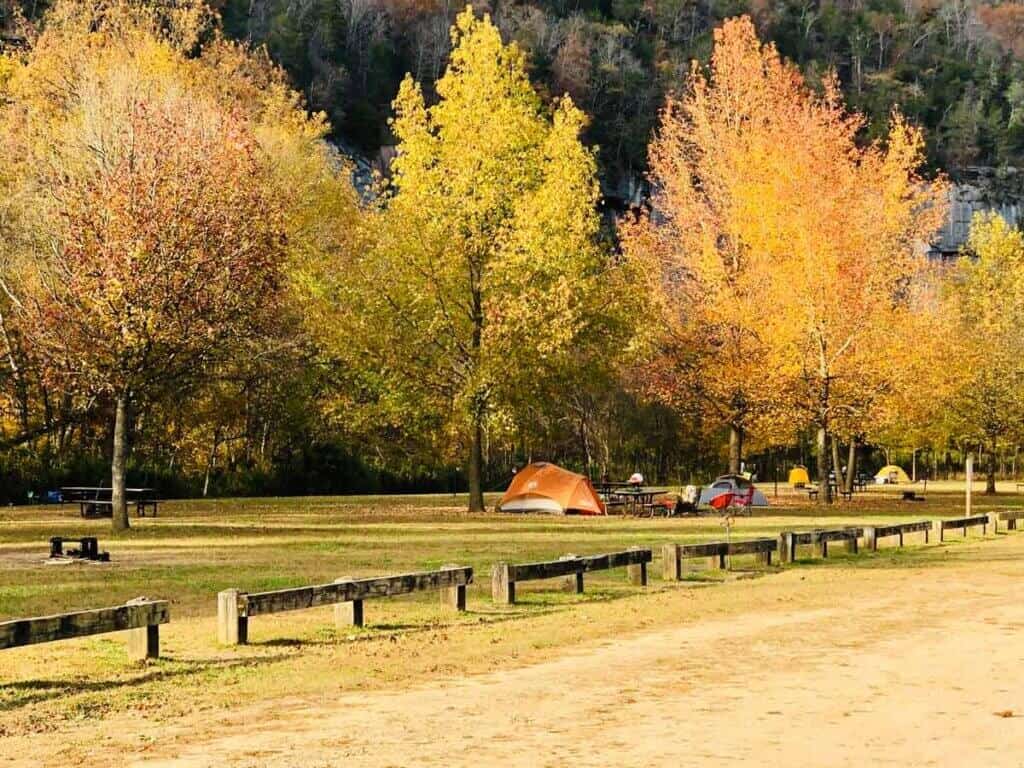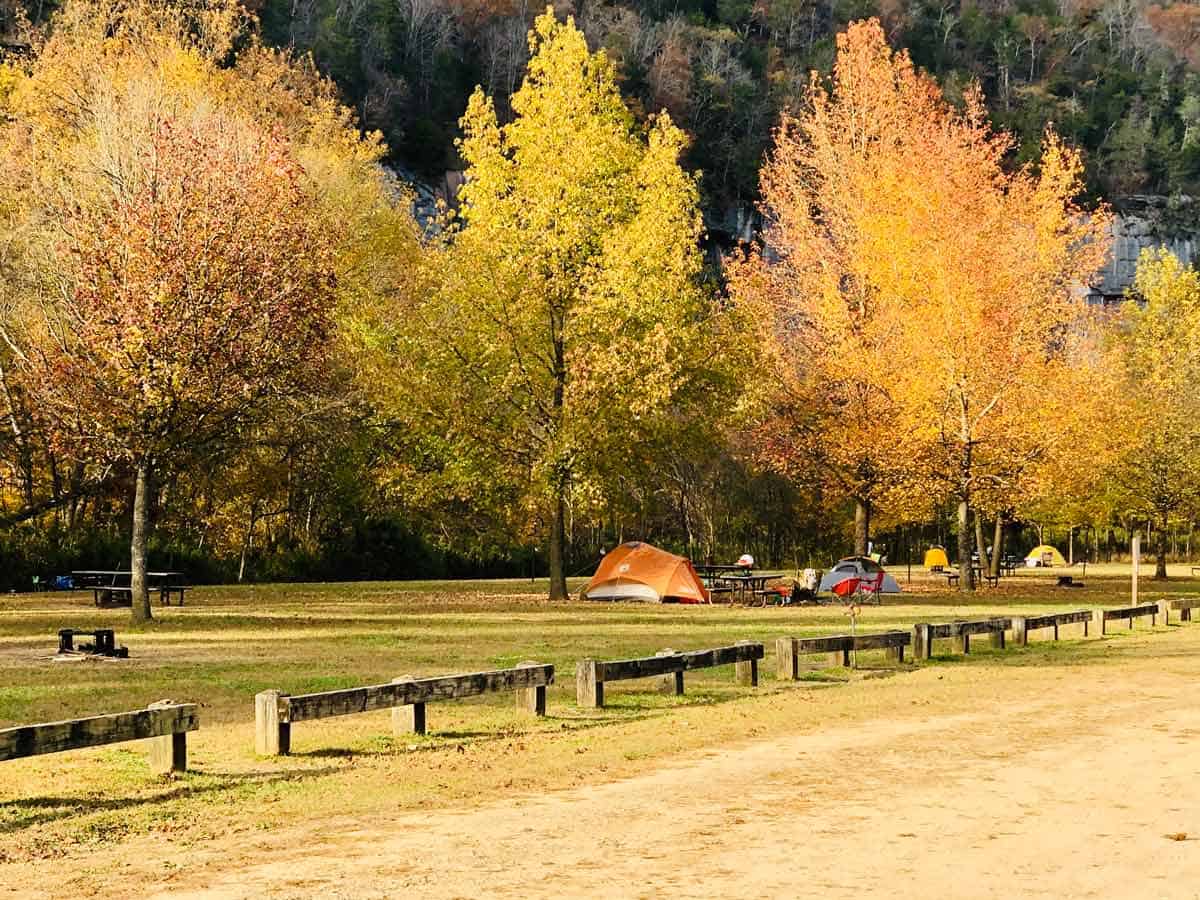 Tent camping is an excellent way to get outdoors and enjoy nature. It is one of the main reasons why people go camping. That connection to Mother Nature is so rejuvenating. Having a tent as a place to sleep is also a cheaper way to explore, vacation, and plan overnight road trips.
Sleeping in a tent is low maintenance, making it a more freeing experience. Having a tent is way less maintenance than owning an RV, and it costs way less to have and use. Camping keeps things simple making it incredibly liberating. All you have to do is pack your gear, throw everything in the car, and go! Keep reading to learn more about the basics of tent camping for beginners.
This post contains affiliate links, which means we'll receive a commission if you purchase through our links, at no extra cost to you. Please read full disclosure for more information.
Simple Tent Camping Guide for Beginners
If you're reading this, you are most likely a beginner tent camper and you have probably been curious about everything you need to know before you embark on your first adventure.
This is so exciting! You're in the right place. We created this beginner's guide to camping just for you. Camping is our favorite outdoor activity.
In this article, we talk about all the basic tent camping gear essentials you should have, personal items to bring along, items to pack to practice good hygiene, what to eat during a camping trip, how to find camping near you, along with tent camping tips and tricks.
Keep reading for all the basic details on how to get into camping. We share all of our camping advice for beginners.
☀️ Get our FREE packing guide for camping and hiking!
Basic Tent Camping Gear Essentials
As a beginner camper, you do not want to miss having these gear essentials while preparing for your first camping trip.
Below is a list of tent gear essentials to purchase or borrow:
Tent with a rain fly
Tent footprint or tarp for underneath the tent
Sleeping pad or inflatable mattress – never sleep on the ground without padding because the ground can drain your energy.
Camp pillow
We have the exact gear below!
Tent Camping Guide
Before purchasing your tent, think about the type of camping you plan to do and with how many people.
For example, if you plan on backpacking somewhere, you will want to look for gear made for backpacking that weighs less, so it is easier to carry and compress.
If you plan on tent camping from your car, you do not have to worry about your gear's weight as much.
Always go a tad bigger on the tent size. My husband and I have a two person tent, but it is not very comfortable for us to squeeze into together unless we are backpacking. So, we also have a four person tent that gives us more room when we go car camping.
Think about what kind of climate you will be camping in. Most people camp in the spring and summer during their first camping trips.
Once you have your camping gear, practice setting up the tent before your first trip. Knowing how to use your equipment makes for a stress-free adventure!
Always make sure your tent is rainproof before your first trip.
Other Campsite Items To Consider Bringing
Before heading out on your first camping adventure, consider which other types of creature comforts you would enjoy having around.
When car camping, we always bring our firewood, fire starter, lighter, hatchet, cooler, and camp chairs.
We also pack a simple camp kitchen. Check out our article on how to create a DIY simple camp kitchen.
Personal Items To Bring Camping
Along with camping gear, consider which personal items you would like to bring. We recommend trying to pack simple, light, re-wearable clothes, and as practical as possible.
Below is an example of things my husband and I bring camping during the spring and summer. We usually pack synthetically made gear that is warm, sweat-wicking, and anti-odor so we can re-wear.
Wool socks – at least two pairs
Headlamp with extra batteries
Wireless cell phone charger
Cell phone
Camera with extra batteries
Pants for cooler evenings
Pants for warmer days
Shorts
Sleeping thermals
Brimmed hat
Long sleeve shirt
Short sleeve shirt
Hiking shoes or walking shoes
Hiking sandals – depending on what you plan to do
Undergarments
Sunglasses
We each pack a waterproof duffel bag with all of our items stowed.
You will also want to pack a first aid kit, sunscreen, chapstick, and bug repellant.
☀️ Get our FREE packing guide for camping and hiking!
How To Stay Clean Camping: Hygiene Tips
Now you might be wondering if you should bring toilet tries and what not to stay clean. Yes! Bring your creature comforts.
To remain clean camping, know what kind of amenities the campground you are visiting offers. If you know there is a shower ahead of time; you can bring your showering toilet tries. But if not, then no need to bring showering toilet tries.
Below are the basic items to help you stay fresh.
Hand sanitizer
Body wipes – the best camp hack to stay clean
Toothbrush
Toothpaste
Deodorant
Biodegradable soap
Toilet paper
Trash bags
What To Eat During a Camping Trip
Alright, we have the camping gear covered and personal items to bring covered. Let's talk about another vital aspect – eating!
The cool thing about food is you can make it as straightforward or as complicated as you'd like, depending on your camp kitchen setup.
Here are some ideas for easy grab and go meals:
Breakfast
Oatmeal
Almond butter
Fruit – pre-sliced if it keeps well
Coffee
Tea
Granola
Yogurt
☕ Mmmm… are you thinking about camp coffee right about now? Then you'll love our article and video on how to make delicious and easy camp coffee. We are sharing our favorite method!
Lunch
Jerky
String cheese
Sandwich supplies
Sparkling water
Dinner
Simple charcuterie boards with meat and cheese
Brats
Mini guacamole cups with tortilla chips
Hummus with veggies
Pre-made tamales with a side of roasted tomatoes
Dehydrated camp meals – we really like Good to-Go! Their dehydrated meals are the bomb.
Snacks
Granola bars or protein bars
Trail mix
Fig bars
Chocolate – Now we are talking!
Jerky sticks
Sliced mango
Kettle salt & vinegar chips – my husband's favorite.
Any kind of crackers
Don't forget to keep snacks close in the car for your road trip. Yes, road trips are an excuse to eat junk food.
Are you looking for easy gluten-free camping meals? You'll love our article on 15 easy gluten-free camping meals to make for your next adventure!
Water
Make sure to bring plenty of potable water to drink. The standard rule of thumb is to have one gallon of water per person per day. This allows you to have fresh water to drink and water to clean.
We always pre-fill a 7-gallon water jug at home.
Check the campground facilities ahead of time to see if there is also a freshwater supply to drink and wash dishes.
We LOVE our UST FlexWare collapsible bins to wash dishes.
Once you have purchased or borrowed all your gear, you will want to find a place to camp. Keep reading to find out how to find camping spots near you.
Guide To Car Camping
For your first camping trip, we recommend planning a location ahead of time close to where you live to make things more enjoyable and more straightforward. This is why we recommend car camping during your first time camping. Plus, car camping allows you to haul as much as you feel comfortable in your car to get familiar with the camping process.
How To Find Camping Near You
There are lots of different options and types of areas to search for camping. Start by searching the internet for the following places near you.
National Forest
U.S. Army Corps of Engineers (USACE)
Public Campgrounds – such as KOAs
Nowadays, most places will let you select a campsite ahead of time unless you are on public lands. Campgrounds hosted by any federal agencies (national parks, U.S. Army Corps of Engineers) will let you book ahead through recreation.gov. Most state parks have websites to book ahead as well.
⛺ Check out this article: 10 Free Apps for Outdoor Trip Planning: Find Epic Hiking, Camping & Road Trips
Tent Camping Tips and Tricks for Beginners
Below is a summary of the 10 most important tent camping tips for beginners.
Research camping gear before purchasing.
Practice setting up your new tent before the trip.
Check to be sure your tent is waterproof.
Select a camping location before arrival.
Consider camping during less busy times like during the week – we do this!
Consider what the campground offers for amenities such as bathrooms and showers before arrival.
Make your first trip overnight closer to home.
Check the weather before you go.
Pack snacks and easy meal ideas.
Keep your campsite clean, clear of food and trash, and know the quiet hours.
Beginner Camping Tips for Staying Warm
Below are some tips we have learned along the way to stay warm while camping if it gets cold. Knowing how to get warm is so important because being cold just sucks…
The information below includes great tent camping tips to know as beginners.
Warm your sleeping bag by filling a Nalgene bottle with hot water – one of the best camping tips ever!
Wear layers
Sleep with socks on
Put the rain fly on
Use a sleeping bag rated for cooler temperatures
Down layers are warm, comfortable, and just plain awesome!
Beginner Tent Camping Tips for Staying Cool
No one likes being too hot! Below are tips to stay cool while camping.
Leave the rain fly off for air circulation
Wear light wicking clothes
Have a light sleeping bag or silk sack
Bring a battery-powered portable fan
Quick Note on Camp Safety
Consider weather while preparing for your trip. Check the weather before you go on your first camping trip adventure. Be aware of your environment and any potential plants, animals, or bugs to avoid.
Let someone close to you know where you are going and when you plan on returning.
Be sure to practice Leave No Trace while camping and adventuring outdoors.
Final Thoughts on Tent Camping for Beginners
Now you are equipped with all the basic tent camping gear essentials you should have, personal items to bring along, how to practice good hygiene, what to eat during a camping trip, how to find camping near you, along with tent camping tips and tricks!
We hope this guide to camping helps you plan memorable trips for years to come.
Happy Camping!
Ashlee & Pablo
Get More Camping Information
Embarking on a camping trip is an exciting adventure.
Check out our other articles on camping:
We Want To Hear From You
Do you have more questions about your first time tent camping or gear to use?
Where are you planning your first camping trip?