Exactly How We Afford to Travel Often
Last Updated: Dec 3, 2023
|
|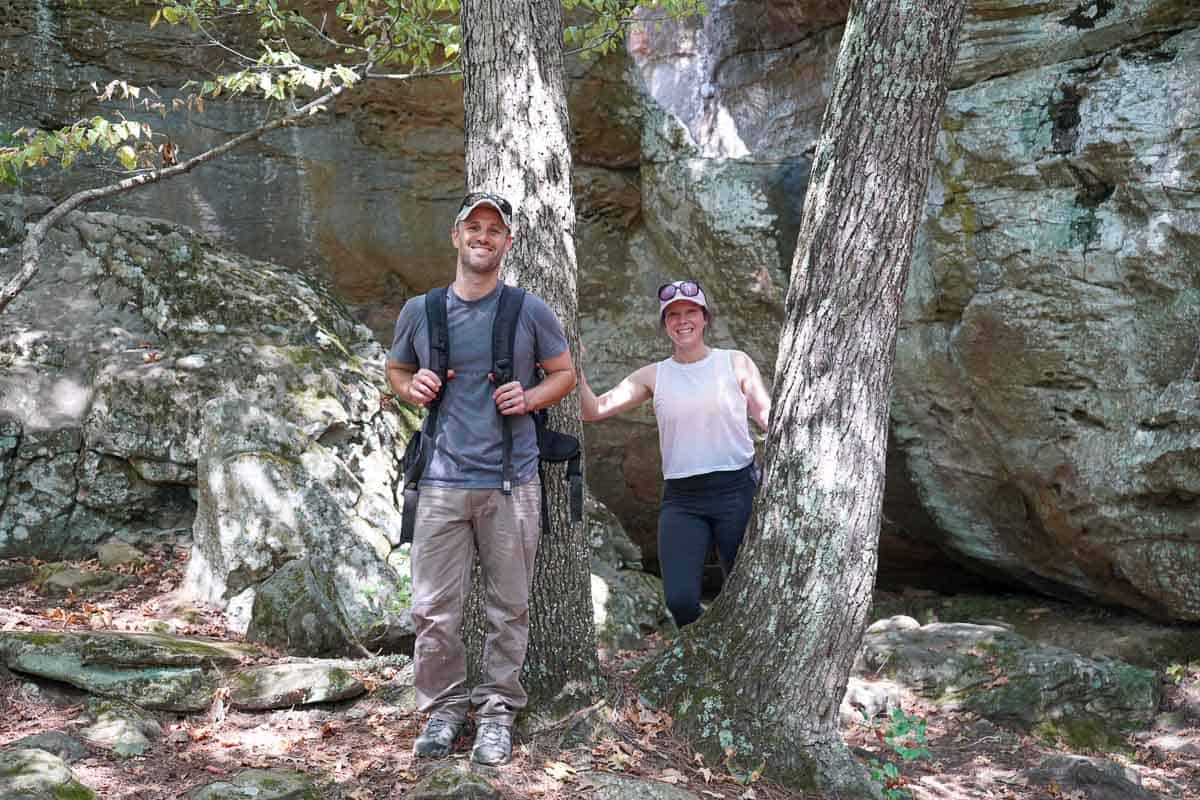 How do you afford to travel so much? We get this question all the time. The secret to traveling more often is to travel locally. We're sharing exactly how to travel more often (and affordably) so you can explore more and make the most of your time off.
7 Tips for How To Travel More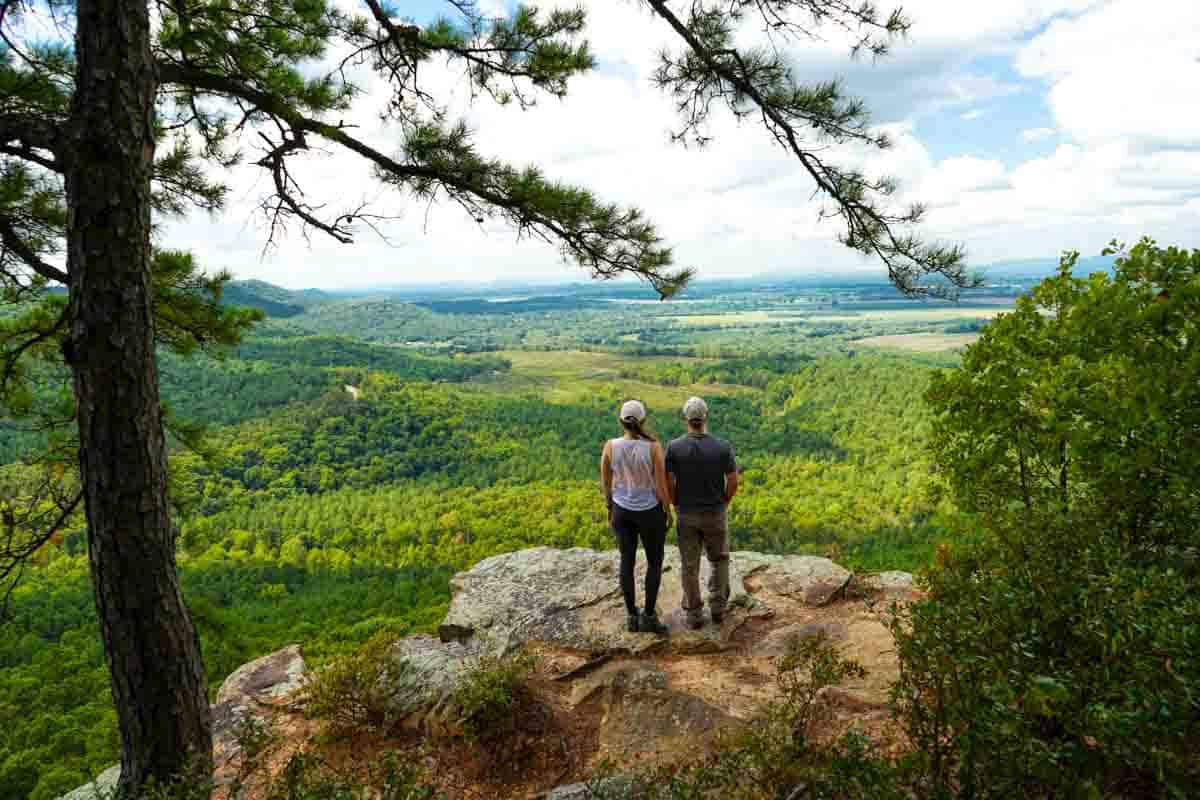 Pablo and I love to get outside and explore our "backyards." When we say backyards, we mean the state we live in and the neighboring states.
We have an appreciation for seeking fulfillment outdoors through an active and healthy lifestyle hiking, camping, and road-tripping. We currently live in a city and take every chance we can to get out and explore off the beaten path.
You don't have to quit your job to do what we do. You also don't need a lot of money or always use vacation time. Local road trips to hike and camp are the perfect way to recharge and reinvigorate your soul. It is a great way to travel on a budget and an easy way to save money while traveling.
1. Road Trip + Travel Close to Home
Look for local places to explore and road trip close to home. Search for public parks, green spaces, state parks, national parks, wildlife refuges, Army Corps of Engineers campgrounds, and places to explore up to four or (sometimes) five hours from the house. It is easy to road trip somewhere for 2-3 days if the drive isn't far.
2. How To Plan a Road Trip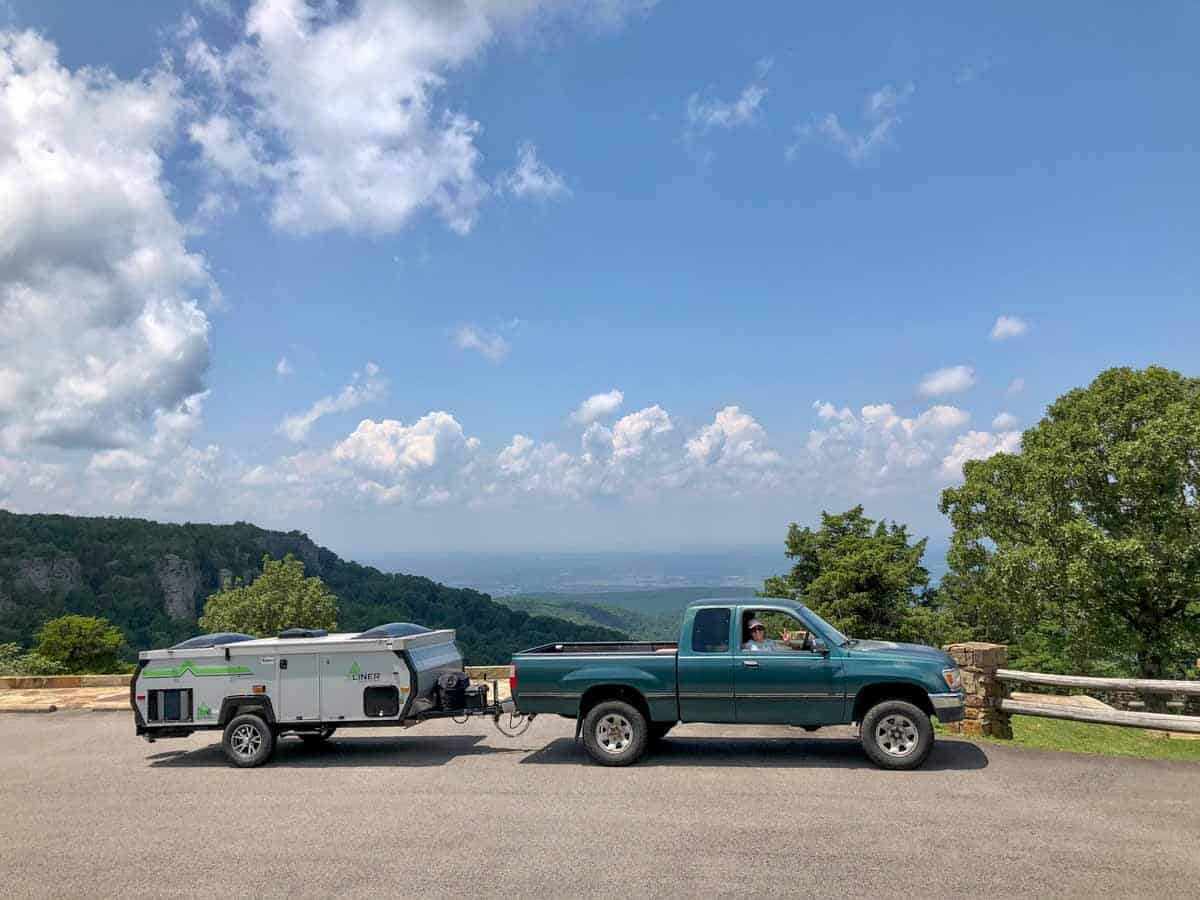 Planning a road trip doesn't have to be complicated, and it is a great way to travel. Below are some easy ways to plan:
Find out where you want to explore: start by doing a simple Google Search or find inspiration on Pinterest. Then, look for state parks close by, national parks, the best trails to hike, and places to camp.
Once you find some camping and hiking areas that call to you, figure out how far the drive is and make camping reservations.
We always make reservations because it is nice to know where you're sleeping once you get to your destination. More and more people are camping (which is incredible), but that also means campgrounds fill up. A little planning goes a long way.
Get inspiration to plan your next adventure with free apps for hiking, camping, and navigating road trips.
There are quite a few apps for outdoor trip planning that can be of great help to hikers, campers, and road trippers. That's why we decided to share the FREE apps we use ALL OF THE TIME.
3. Plan Weekend Trips You Can Drive To
If we have two or three days off, we leave early the first day we have off and drive to our destination.
Once we get to the destination, we set up camp and explore the rest of the afternoon. On the first day's afternoon, look for short hikes or familiarize yourself with the destination and plan the next day's excursion. Then you have a full day or two to explore, depending on your time off.
Drive home early on the last day of your trip so you have time to unpack and relax before heading back to work.
4. We Camp All the Time
In 2021, we finally invested in our dream camper – the Aliner. It has literally been a game-changer in how we camp and travel. It truly has become our tiny home on wheels. Most places we camp cost $20-$40 a night.
5. We Bring Our Food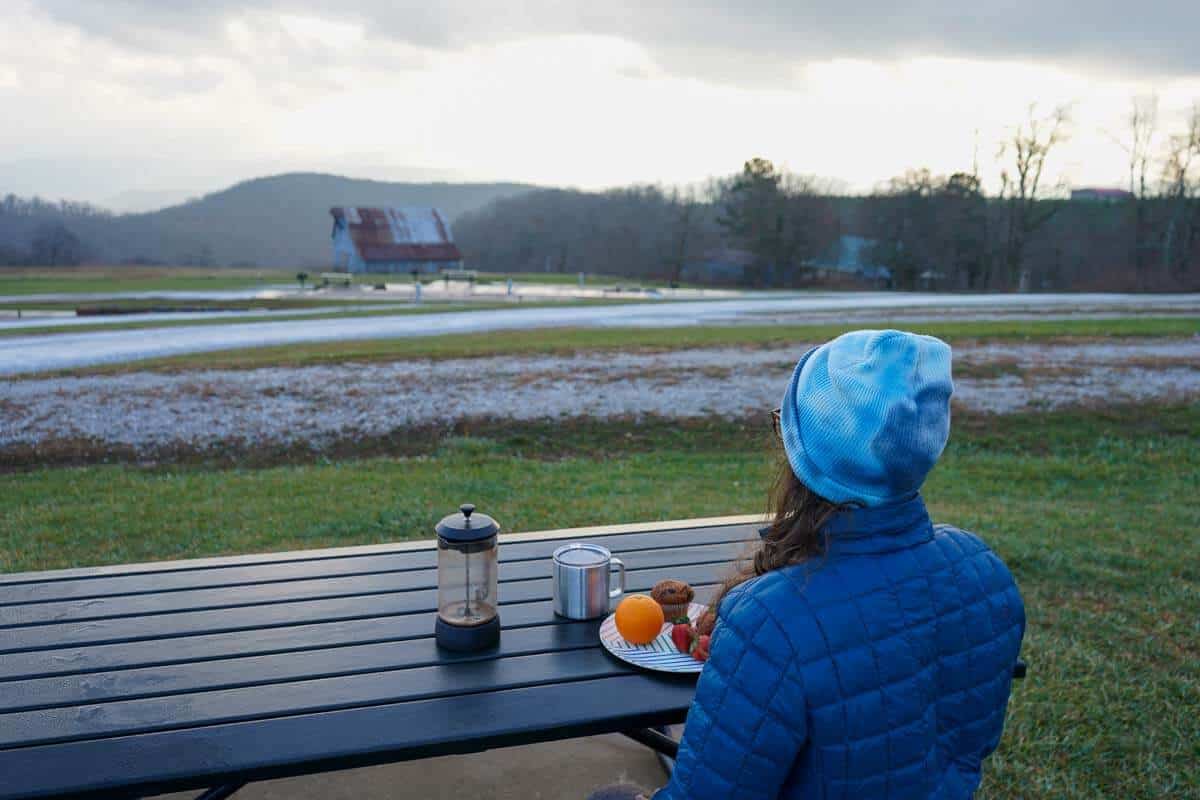 We bring all of our food, water, and snacks. Bringing our own food saves us so much money.
We might spend $50 on groceries for a weekend camping trip. And honestly, we usually just bring whatever we have from home and eat that.
Looking for easy camping meal inspiration? Check out 15 easy and gluten-free camping ideas (all of our favorites)!
6. We Do Free Outdoor Activities
Hiking is free. Mountain biking is free. Taking pictures is free (after investing in the equipment). Driving back roads is free (minus the gas). Watching sunrises and sunsets are free. Roam and explore the woods. Jump in the lakes, creeks, and rivers, and have fun!
"All good things are wild and free." – Henry David Thoreau
Free outdoor activities are a great way to keep travel expenses to a minimum, entertain yourself, and explore.
7. Cost of a Typical Weekend Camping Trip
Below is a simple breakdown of the cost of a typical weekend camping trip.
Camping fees – $20-40/night
Food – $50
Gas – $150-175 – pricing depending on the weekend and what the world is doing. We usually buy a tank of gas going and a tank coming home.
Highway tolls – $20
A weekend camping and hiking trip in Oklahoma and Arkansas costs us less than $300.
The most expensive thing we pay for is gas.
The breakdown above is how we keep our travel expenses to a minimum. As you can see, a long weekend costs as little as $150 per person round trip with this style of travel.
Do you live in Oklahoma or Arkansas? Check out these 27 Easy Road Trip Ideas. Keep it simple and go! Most of the parks are free to enter if you are already camping in Oklahoma. In Arkansas, state parks are free to enter.
You don't have to have an RV or camper – you can always car camp or sleep in a tent.
When we lived in Colorado, we did the same things, except we camped on BLM Land in Utah and Colorado, where camping is free.
Final Thoughts
Traveling locally helps our dollar go further. We can travel more often and do trips multiple times a month. We aren't spending tons of money on airplane tickets, hotels, or restaurants, and we are having just as much fun. Most importantly, we aren't accumulating debt to travel places and we are still having wonderful experiences.
These cost-cutting strategies and travel tips are a lifestyle (and so easy to do). Plan your next trip close to home if you want to travel more.
We hope this article inspires you to explore more places locally. Enjoy your home state and neighboring states.
Ashlee + Pablo
---
You might also like…
Save on Pinterest!