Get High on Life: 15 Exhilarating Things To Do in Colorado
Posted on: July 3, 2023
|
|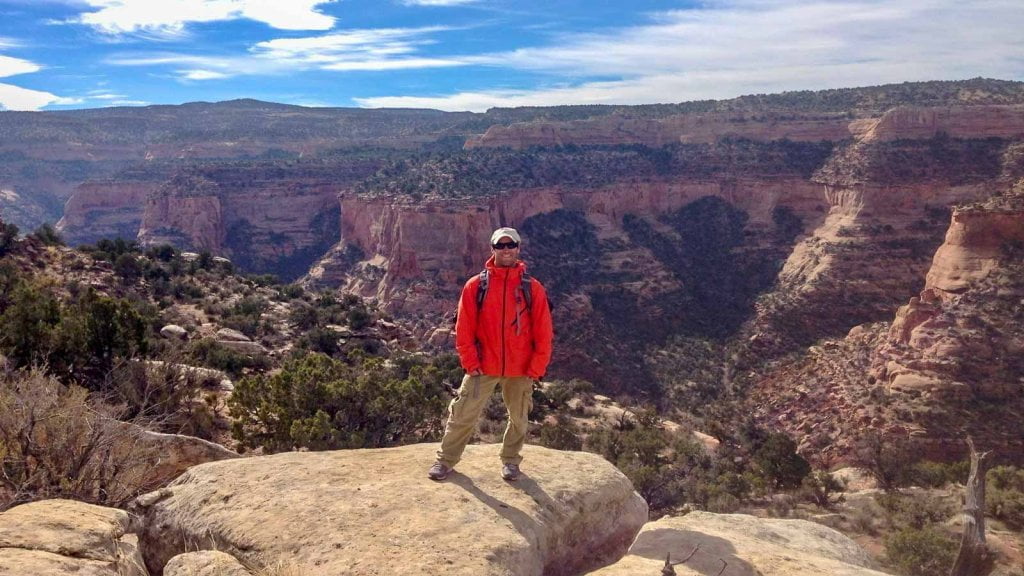 Colorado is a nature lover's dream. From hiking to skiing to whitewater rafting, there are so many exciting things to do in Colorado. You can't go wrong in the beautiful "Centennial State," as long as you're spending your time outdoors! We're sharing things you can't miss.
1. Hike Through Rocky Mountain National Park
Without a doubt, one of the best things to do in Colorado is visit Rocky Mountain National Park. With its postcard-worthy mountains, thriving greenery, and incredible wildlife, it's breathtaking.
If there's just one activity you must do at Rocky Mountain National Park, it's a hike. Some of the best trails include the 3-mile Emerald Lake Trail, the 1.6-mile Alberta Falls Trail, and the 7.4-mile Twin Sisters Peak Trail.
Keep in mind, due to the popularity of Rocky Mountain National Park; the park is now functioning under a timed entry system during certain times of the year. This means that during peak season (a.k.a. summer), you'll need to make reservations for your visit in advance on the recreation.gov website.
2. Venture to the Top of Pikes Peak
At 14,115 feet tall, Pikes Peak is one of the most popular Colorado landmarks. It stands out among the many other tall mountains in the state – and you can venture to the top.
The cool thing about Pikes Peak is its accessibility. If you're active, you can hike or bike to the top. But if you're not quite as intense, you can take a lovely train ride or a leisurely drive to the summit. After all, this is one of those activities where it's more about the journey than the destination.
3. Tackle a 14er
Colorado is home to 58 14ers – or mountain peaks at least 14,000 feet high in elevation. That's right, and Pikes Peak qualifies! In this mountainous state, the most avid hikers like to trek to the top of these towering summits.
There are a few 14ers that local hikers tend to recommend. Mount Evans is great if you're looking for a short (but challenging) trek near Denver – and you'll get to enjoy the beautiful Mount Evans Scenic Byway drive on your way to the top.
At 14,003 feet high, Huron Peak is the smallest of the 14ers that you can tackle. And at 14,433 feet high, Mount Elbert claims the title of the tallest peak in the Rocky Mountains, but it's surprisingly considered one of the "easier" 14ers to hike.
Please keep in mind that hiking 14ers is difficult! Don't tackle these trails if you're not a seasoned hiker with experience hiking in high altitudes. After all, there's less oxygen at these heights, making these difficult journeys even more challenging.
4. Make a Trip to Grand Junction
Head to Western Colorado for a nature-filled trip to Grand Junction. There's no shortage of outdoor activities or places to do them in this part of the state. Hike at the Colorado National Monument, pick famed peaches in the Palisade orchards, go rock climbing at Unaweep Canyon, or test your mountain biking skills on the Kokopelli Trails.
5. Visit as Many Colorado Ski Towns as You Can
If there's just one outdoor activity that the Centennial State is known for, it's skiing. So, it should come as no surprise to find out that it's considered one of the most fun things to do in Colorado. After all, with its soaring, snow-covered mountains, the state's natural landscape makes for perfect, powdery slopes.
And as you likely already know, there's more than just one great place to ski in Colorado. As a matter of fact, there are several ski towns in the state that are worth your time.
Aspen is the place for you if you're a skier and a shopper. If you're hoping for a more chilled-out skiing experience, head to Breckenridge instead. And if you're ready to embrace the rich-and-famous lifestyle, you can't go wrong with a ski trip to Vail.
6. Soak Up Some Warmth at a Hot Spring or Two
After your time in the snow, why not warm up at one of Colorado's fantastic natural hot springs? These mineral-rich, bubbling pools are dotted all over the state, and they're definitely a treat!
Glenwood Springs might be the most popular Colorado hot spring. But, to be more specific, there are three different hot springs in this mountain town – Glenwood Hot Springs Resort, Iron Mountain Hot Springs, and Yampah Spa Valley Caves – all offering something a little different.
Then, there's the town of Pagosa Springs, home to The Springs Resort & Spa. This spectacular resort is home to the world's deepest geothermal hot spring, over 1,000 feet deep!
And last but certainly not least, we can't forget to mention Strawberry Park Hot Springs in Steamboat Springs. While most Colorado hot springs funnel the natural hot spring water into an artificial pool, that's not what's happening at Strawberry Park Hot Springs. Instead, you can soak in five natural pools for a more down-to-earth experience.
7. Check Out Mesa Verde National Park
Located in the southwestern most corner of the state, Mesa Verde National Park is often overlooked in favor of nature destinations closer to the city. And that's a shame because Mesa Verde National Park is fantastic.
Unlike many other national parks, Mesa Verde National Park is less nature-leaning and more history-leaning. The highlights are the Ancestral Puebloan cliff dwellings, which have remained preserved for thousands of years. No wonder this park snagged the prestigious title of a UNESCO World Heritage Site too!
8. Try Your Hand Sandboarding at Great Sand Dunes National Park and Preserve
We know, we know. Colorado is known for snowboarding, but have you ever tried its summer sister sport, sandboarding? Luckily, you can try it out (or do it again) at Great Sand Dunes National Park and Preserve.
Despite the change in weather, the concept of sandboarding is very similar to snowboarding. And you can sandboard anywhere on the dunes, as long as you're away from the areas with thriving plant life. All you have to do is rent a sandboard and slide your way down the sandy slopes.
The park is dog-friendly too.
9. Spend Some Time in Telluride
Situated in Southwest Colorado, Telluride is another destination where you can spend all day, every day out in nature. If you're a hiker, you can't go wrong with the Bridal Veil Hike or the Jud Wiebe Memorial Trail. If you love to fish or raft, head to the San Miguel River. Or, if you simply want to take in the beautiful natural landscape, you can take a free gondola ride to the top of town.
10. Catch a Concert at Red Rocks
Ask any local, and they'll tell you that one of the coolest things to do in Colorado is catch a concert at Red Rocks Amphitheatre. This outdoor venue is surrounded by striking red sandstone walls, thriving greenery, and the occasional deer. Add the incredible performers to the mix, and things are on a whole new level.
In the past, Red Rocks has hosted many musical masters. From The Beatles and Louis Armstrong to The Lumineers and Wiz Khalifa, performance masters from all genres have graced this nature-inspired stage.
11. Wander Through the Garden of the Gods
Ready for more stunning red rocks? Head to the Garden of the Gods in Colorado Springs! Just like Red Rocks Amphitheatre, Garden of the Gods is known for its jaw-dropping sandstone rock formations and surrounding greenery. The best way to experience this incredible natural landscape is by going on a hike, like the Perkins Central Garden Trail or the Ridge Trail. Visiting the Garden of the Gods is hailed as one of the best things to do near Colorado Springs.
12. Pop by Black Canyon of the Gunnison National Park
So far, we've included three of Colorado's four national parks on this list. But the last one, the Black Canyon of the Gunnison National Park, certainly deserves a visit as well.
Black Canyon of the Gunnison National Park is known for, well, the Black Canyon. With striking 2,000-foot-tall cliffs, this canyon is certainly a sight to see! Be sure to enjoy the views from some of the many overlooks, like Painted Wall, Sunset View, and Pulpit Rock. And if you want to add a hike into the mix, Oak Flat Loop Trail also rewards you with some fantastic views of the unique canyon.
13. Check Out the Fall Colors at Maroon Bells
Most people think of Colorado as a winter destination – after all, those snow-capped mountains are primed for skiing and snowboarding – but it's a great place to visit at any time of year.
During the fall, in particular, the state is filled with golden yellows and rusty oranges thanks to the changing leaves and chilling temperatures.
The Maroon Bells are one of the best places to see fall colors in Colorado. With the fire-colored leaves, striking mountain peaks, and mirroring lake, it's picture-perfect.
14. Whitewater Raft Down the Colorado River
While you might not think of this mountainous state as a place for water sports, one of the best things to do in Colorado is go whitewater rafting! All along the winding Colorado River, there are loads of whitewater rafting experiences, ranging from the family-friendly Class I to the adrenaline-pumping Class V. Regardless of the level, though, it's sure to be a fun ride!
15. Go Wine-Tasting in Palisade
Western Colorado is home to some world-class vineyards producing award-winning wine. And if touring a few wineries after hiking, mountain biking, or skiing all day sounds like the best kind of fun; you'll love exploring the Palisade wineries. Many of them offer tasting rooms.
Final Thoughts on the Best Things To Do in Colorado
From the highest mountain peaks down to the cascades of the Colorado River, there are so many incredible things to do in Colorado. So, pack your suitcase and get ready to hike, bike, rock climb, ski, and snowboard to your heart's content!
We hope you have a fantastic time in Colorado.
This article was produced and syndicated by The Happiness Function.