5 Essentials for Road Trips We Never Leave Home Without
Last Updated: Nov 29, 2023
|
|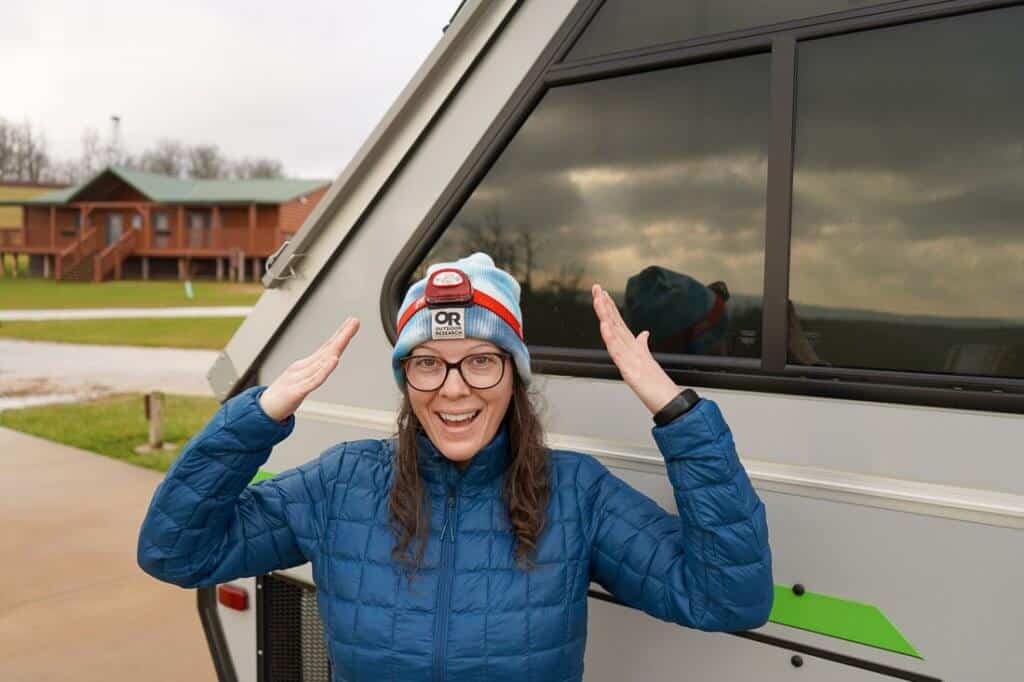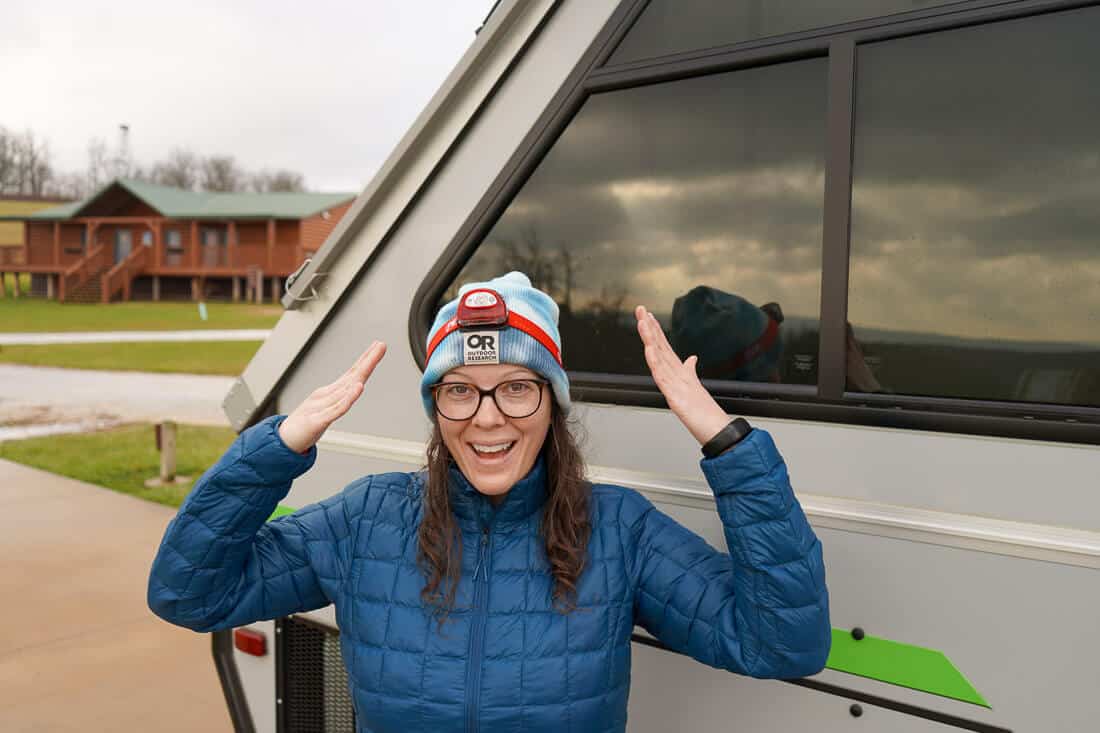 A road trip is a perfect way to explore a new place and see incredible sights. But before traveling, we wanted to share five essentials for road trips we never leave home without. Let's get to it!
Our Must-Haves for Road Trips
This post contains affiliate links, which means we'll receive a commission if you purchase through our links at no extra cost to you. This allows us to continue publishing free travel and gear guides. Please read our full disclosure for more information. Thanks for your support!
We live for road trips to find awesome camping and hiking in remote places and have thought of the top 5 things we never leave home without. The items below will help set you up for success and are based on our personal experiences.
1. All Weather Auto Safety Kit
An all-weather safety kit is essential if you break down or get stuck, need to jump a battery, or something else. The all-weather safety kit we have includes a tow strap, jumper cables, collapsible shovel, reflective triangle, flashlight, and a few other safety gadgets. It is a perfect little car emergency kit.
Having an all-weather auto safety kit helps us be prepared for things that could come up on a road trip or any other unforeseen issue we could face while out in the wilderness.
2. Multi-tool
A multi-tool is always good to have around. Just this weekend, my hiking poles wouldn't stay in place, and Pablo had to unscrew the top of the pole to relock them (for height) in place while we were hiking in the middle of nowhere. You just never know when you are going to need tools to do a job while exploring.
Get a versatile multi-tool that is compact and has many functions, such as a knife, pliers, wire cutter, serrated blade, saw, Phillips head screwdriver, bottle opener, and can opener. They are lots of different brands to choose from.
Pablo carries around a Sheffield that my Dad gave him as a gift. Leatherman also makes excellent multi-tools.
Do you love to hike? Check out exactly what to wearing hiking in all seasons for gear inspiration!
3. Portable Phone Charger
A portable phone charger is so important to have if you don't have power, or electricity, or your car battery dies.
Since we use our cell phones for everything, it is important for us to have a power source for our cell phones. We use our cell phones for pictures and videos while hiking, GPS maps, trail maps, directions, you name it!
We would never want to be stranded on the side of the road and have no way to use our cell phones. Or lost, and no way to use maps on our cell phones.
4. Cooler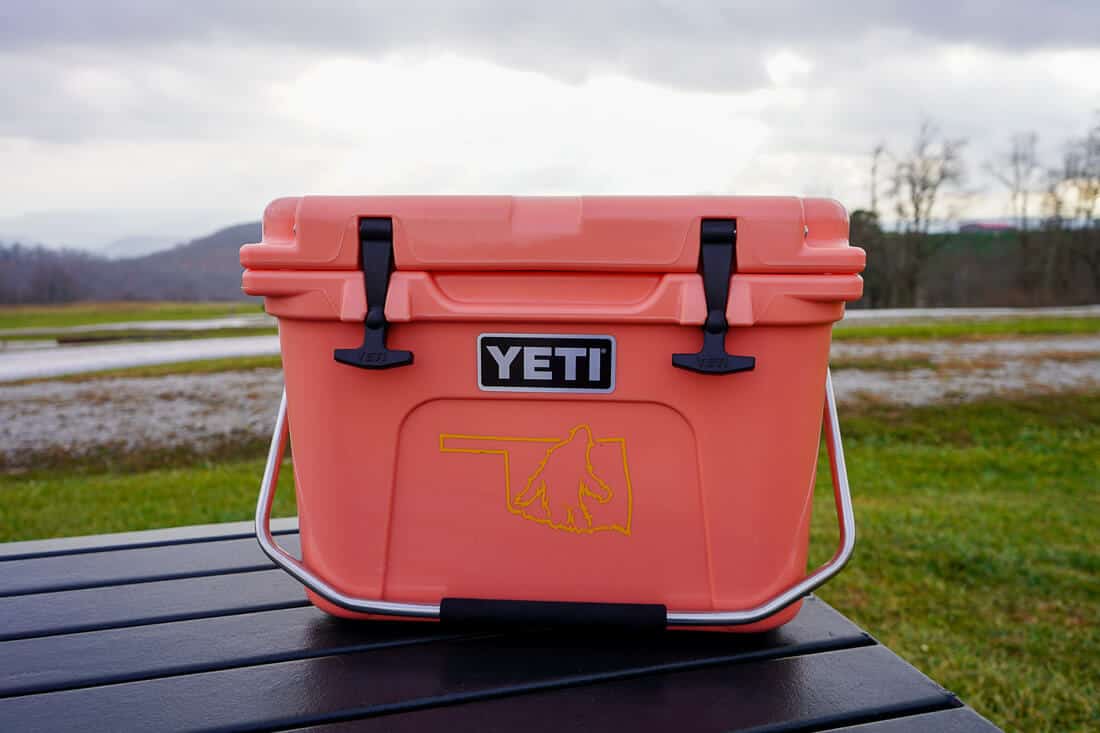 We pack our food on every trip! We always bring our food and never rely on eating out. Typically, there are little to no restaurants or grocery stores where we camp and hike most of the time.
Also, bringing our food helps us stay healthy with food choices and keeps our travel budget in check. We typically only spend $50 on groceries for a weekend road trip.
We literally have 3 YETI Coolers and love how well they store food. If you're camping in the mountains, the YETI Tundra is a certified bear-resistant food container as well once you lock it. Though the cooler is on the heavy side, it is really durable and keeps our food cold. The Tundra is a good size for weekend trips.
Are you interested in local road trips? Then you'll love our article on how we afford to travel more while spending less!
5. Headlamp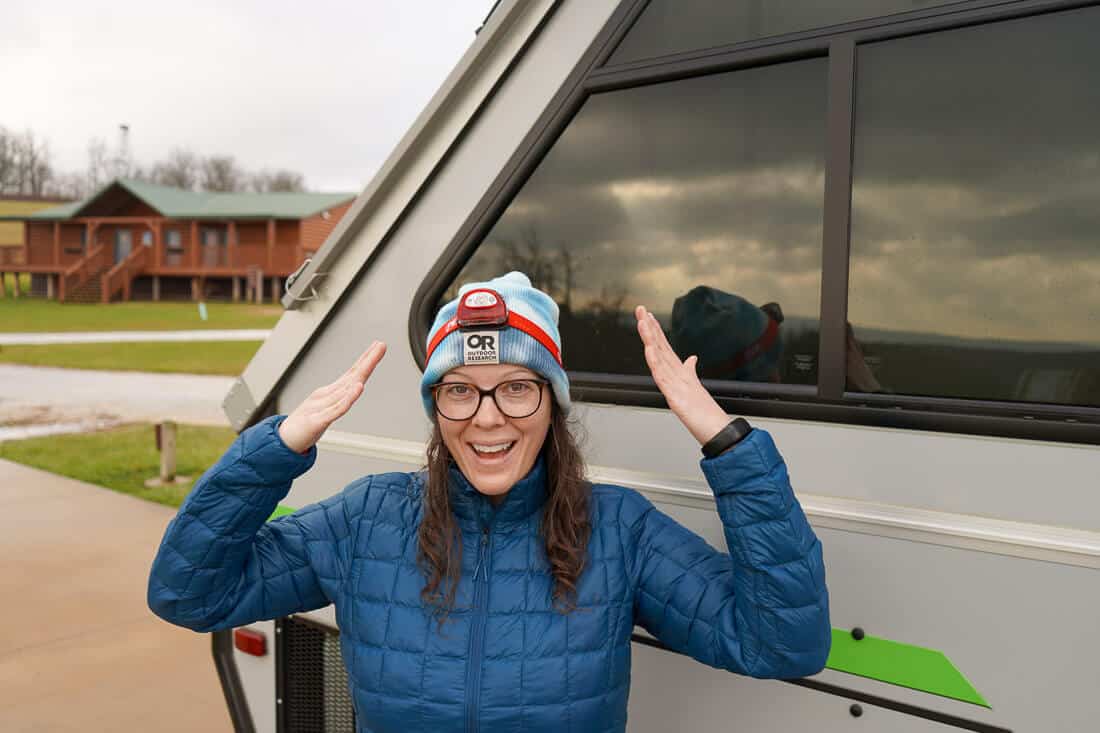 A hands-free light device is great to have in case of emergencies and getting around in the dark. We are huge fans of headlamps.
Nothing is worse than having an issue while you are road tripping and not having light when it is dark out! Or, getting to a campsite after dark and not being able to see!
Don't forget to bring extra batteries for your headlamps (batteries are also essential for road trips).
Road Trip Travel Tips Before Leaving Home
Make a road trip checklist before your trip, so you don't forget anything you need to pack.
Before we go on a trip, we always do the following before leaving the house:
Turn the thermostat to where it won't run as much
Leave a spare key with someone of trust
Lock all doors and windows
Let someone know where we are going and when we plan to come home
If it is summer, we also cut our grass before we leave and water all house plants inside
Road Trip Essentials: Safety Tips While Traveling
Planning is important for any road trip, but it's especially important if you're traveling to new places. In addition to planning your route and making sure you have enough food, snacks, and drinks for the trip, you should also plan for rest stops, where to get gas, and emergencies.
A little planning can go a long way toward making a road trip safe and enjoyable for everyone.
Take breaks – stay aware and alert!
Carry a few different modes of payment – cash and cards
Plan where you are going to sleep ahead of time so when you get there, you have a relaxing place to rest (especially if you are camping)
Don't forget your driver's license and car insurance
Know how to change a spare tire before you get a flat
Pssst… How are you planning your trips? You might enjoy reading about the FREE apps we use to plan epic road trips hiking and camping in the US!
Final Thoughts on Essentials for Road Trips
With a bit of planning and the right gear, it is easy to stay safe while going on road trips. Since most of our trips are to remote areas, we focused on having basic needs met.
Through hard life lessons, as well as a little foresight, we never leave home without these 5 road trips essentials:
1. All Weather Auto Safety Kit
2. Multi-tool
5.     Head Lamp
Ready for more planning tips? Get our FREE camping and hiking packing guide!
We hope this article helps you plan, stay safe and have fun exploring the outdoors!
Thanks for reading,
Ashlee + Pablo
---
More Camping and Road Trip Information: