USA Outdoor Bucket List: By Best Month to Visit
Posted on: December 30, 2020
|
|
The USA is full of natural wonders of the world. Some would say it is one of the most beautiful and diverse countries to visit! The U.S. has beaches, deserts, mountains, National Parks, State Parks, rivers, and lakes galore. This USA outdoor bucket list recommends the best times of the year and month to visit incredible destinations. Keep reading to plan your epic U.S. bucket list full of memorable cannot miss adventures!
This post may contain affiliate links, which means we'll receive a commission if you purchase through our links, at no extra cost to you. Please read full disclosure for more information.
USA Outdoor Bucket List
Do you have a bucket list?
We sure do, and we are sharing all of our favorite places with you!
Keep reading to discover epic destinations by the best months to visit based on less crowds and pleasant weather!
Best US Destinations to Visit Each Month of the Year
January
Florida Keys
The U.S. Florida Keys will whisk you away to a tropical beach getaway without necessarily having to get on a plane and fly across an ocean (if you live in the U.S.).
The Florida Keys are a 125-mile-long chain of islands. Visitors will find white sand beaches, clear blue water, beachfront accommodations, and temperatures in the 70s-80s.
The Florida Keys offer a fun and romantic winter escape from the snowy cold parts of the U.S., which is why this tropical escape ranks best for January.
Who is ready to go to Florida right now?!
February
Maui, Hawaii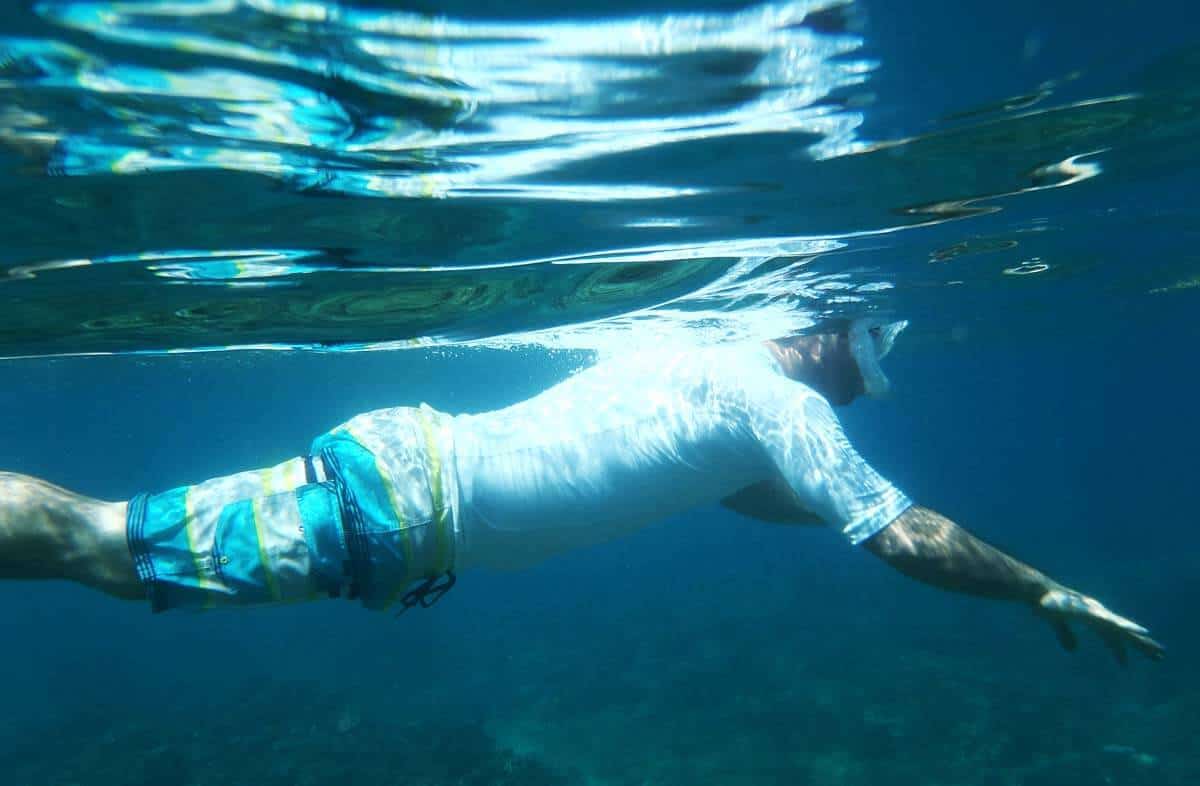 The Hawaiian Islands in February make for an epic winter getaway. February is off-season, so visitors can score cheaper accommodations with fewer crowds.
February is also prime time for whale watching.
Are you thinking about visiting Maui? Maui has incredibly fun outdoor things to do!
You cannot miss visiting Maui in February. It is our favorite time to go to Hawaii.
March
South Padre Island, Texas
South Padre Island is a hidden tropical gem of the Lone Star State. It is also known for being a spring break paradise and not just for college students. South Padre Island boasts fun for everyone.
There are many exceptionally fun outdoor things to do in South Padre Island. Visitors spend the days fishing, surfing, dolphin watching, taking boat tours, stand-up paddle boarding, hanging out on the beach, soaking up sun rays, and playing in the sand.
Be sure to add South Padre Island to your USA outdoor bucket list during March!
April
Skagit Valley Tulip Festival, Washington
Washington's best-kept secret, the Skagit Valley Tulip Festival, will make you believe you have been transported to Holland.
The tulips begin blooming in April. Visiting the fields is free.
Plan a road trip, grab your partner, and experience the most beautiful fields of flowers you could ever see in the U.S.
Bloom dates are, of course, at the mercy of mother nature.
Visiting the Mount Vernon area in April makes for a lovely romantic weekend getaway!
Don't forget your camera!
May
Moab, Utah National Parks
May is the best season to visit Moab, Utah. The desert is just starting to warm up, and you can most likely beat 100-degree Fahrenheit weather. Mornings are still crisp, as well as the evenings for camping and hiking, making May a wonderful time of year for vacation or holiday.
Moab, Utah, is known for its majestic red rock and canyon country, with the La Sal Mountain range in the background.
Moab is also world renown for two natural wonders including, Arches National Park and Canyonlands National Park. It is also home to Dead Horse Point State Park, with a famous overlook of the Colorado River and Canyonlands National Park.
The Moab area is a mecca for outdoor enthusiasts. There is plentiful hiking, mountain biking, rafting, rock climbing, and sightseeing galore. Check out our article on fun outdoor adventure things to do in Moab and how to plan a 3-day summer road trip to Moab. You might also be interested in backcountry hiking to Druid Arch in Canyonlands.
Be sure to add a visit to Moab, Utah, to your USA outdoor bucket list for the month of May because canyon country will take your breath away.
June
Black Hills of South Dakota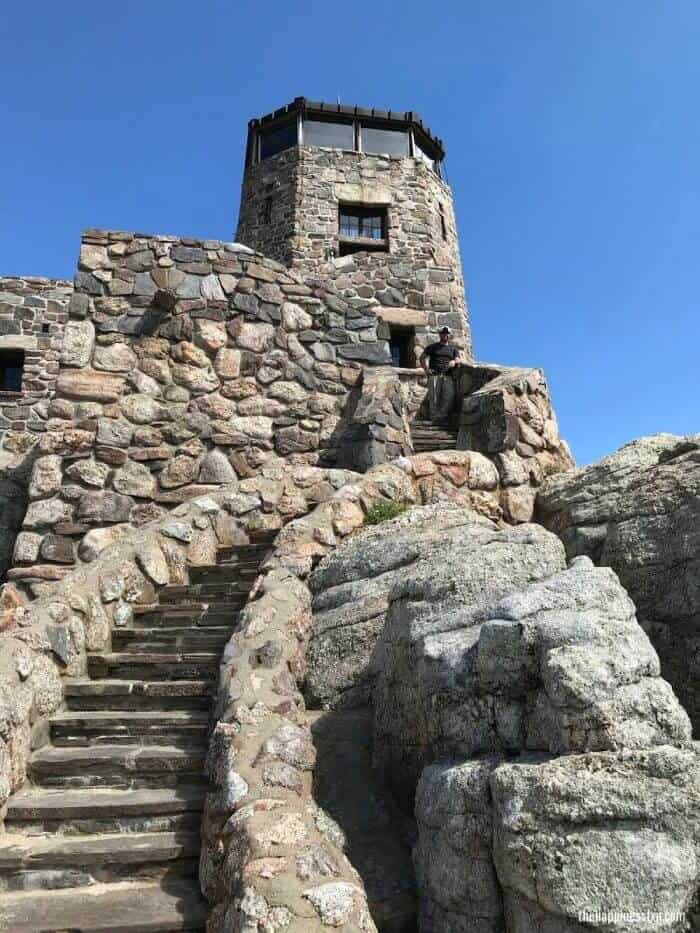 Plan a beautiful camping, hiking, and sightseeing getaway to the Black Hills of South Dakota.
June is a perfect time to visit this mountainous island in the sky.
South Dakota is known for Mt. Rushmore National Monument and is home to many other National Parks including, Jewel Cave and Wind Cave.
Hike Black Elk Peak, visit Crazy Horse Monument, Jewel Cave, Wind Cave, and Custer State Park.
You'll find an outdoor adventure to do every day in the Black Hills.
June has great weather, with warmer mountain days and cooler nights making for a perfect early summer getaway.
July
Ouray Hot Springs, Colorado
Escaping the summer heat to the high Rockies is always a treat. Plan a trip to Ouray, Colorado, known as "Little Switzerland of America."
Bask in views of the high mountain peaks while soaking in the natural hot springs. There are a few hot springs to choose from including, Ouray Hot Springs and Orvis Hot Springs.
The San Juan mountains are full of excellent camping and hiking.
Ouray is about an hour and a half from Telluride, Colorado, if you want to visit the high mountain box canyon ski town. Check out our guide to visiting Telluride and the surrounding area when you only have 24 hours!
August
Huckleberry Picking Whitefish, Montana
August is one of the most beautiful times of the year to be in the Rocky Mountains. Not only is Whitefish, Montana, known for its pristine powder ski resort as well as Glacier National Park, but it is also known for its huckleberries! Visit Whitefish in August for prime berry picking season.
Berry picking is fun for everyone. Be sure to purchase local huckleberry jams, wines, and treats to take home.
While you are there, don't miss a visit to Glacier National Park!
September
Orange Beach and Gulf Shores, Alabama
Are you looking for white-sand beach fun in the sun without super southern summer heat?
Visit Orange Beach, Alabama, and Gulf Shores in September for comfortable temperatures in the 70s-80s. September will have fewer summer crowds with folks returning to school.
Be sure to watch out for hurricane season, though.
Fall also has fun festivals.
October
Santa Fe, New Mexico
Plan the perfect fall escape to New Mexico. Santa Fe makes for an incredibly fun and romantic fall weekend trip.
There are awesome day trips to take from Santa Fe, including visiting Bandelier National Monument, hiking, and driving the many scenic by-ways to view breathtaking fall foliage while experiencing local history.
Enjoy excellent New Mexican food, art, architecture, and culture.
October is the perfect time to visit the Santa Fe area.
November
Hiking and Camping in the Arkansas Ozarks
If you like camping and hiking, visiting the South during November can be a real treat. Depending on the year, you can camp and hike with warm weather all the way into November.
Have you ever read Where the Red Fern Grows by Wilson Rawls? Hike the iconic Dripping Springs Falls, which is where parts of the movie were filmed.
Another hike captured by Disney in the film Tuck Everlasting is the famous Whitaker Point trail to Hawkbill Crag. Camp at Buffalo National River or stay in the quaint mountain town of Eureka Springs while enjoying the fall foliage of the Arkansas Ozarks.
November is a great time to visit the Ozarks, including less to no bugs!
December
New Orleans, Louisiana – Food, Christmas Lights, & Swamp Boatin'
When most people think of New Orleans, they think Mardi Gras. However, visiting New Orleans during December is probably one of the local's best-kept secrets.
Why, might you ask?
First off, December is when New Orleans restaurants are known for their French-inspired Réveillon (REV-ee-on) menus, which only happens during December.
That's right, eat and drink some of the best food from world-renown chefs in the U.S.
Next, New Orleans decorates for Christmas! Check out impressive light displays at the beautiful hotels from places such as The Roosevelt Hotel, The Ritz Carlton, The Bourbon Orleans, and Hotel Monteleone, to name a few.
New Orleans is not hot in December, which (we think) makes for a fantastic trip.
For the outdoor adventure, book a tour to the swamp and cruise in an airboat with local Cajuns. Keep your eyes peeled for alligators and other wildlife of the bayou. Definitely, a fun way to experience Louisiana! We did a tour with Airboat Adventures. It was crazy fun!
Get Gear for Your Trip!
Enjoy this USA Outdoor Bucket List
To summarize, check these USA outdoor locations off your bucket list based on the best months to visit with fewer crowds and pleasant weather!
January – Florida Keys
February – Maui, Hawaii
March – South Padre Island, Texas
June – Black Hills, South Dakota
August – Whitefish, Montana
September – Orange Beach and Gulf Shores, Alabama
October – Santa Fe, New Mexico
November – Ozark Mountain, Arkansas
December – New Orleans, Louisiana
Thanks for reading!
Ashlee & Pablo
---
Save this article on Pinterest for later!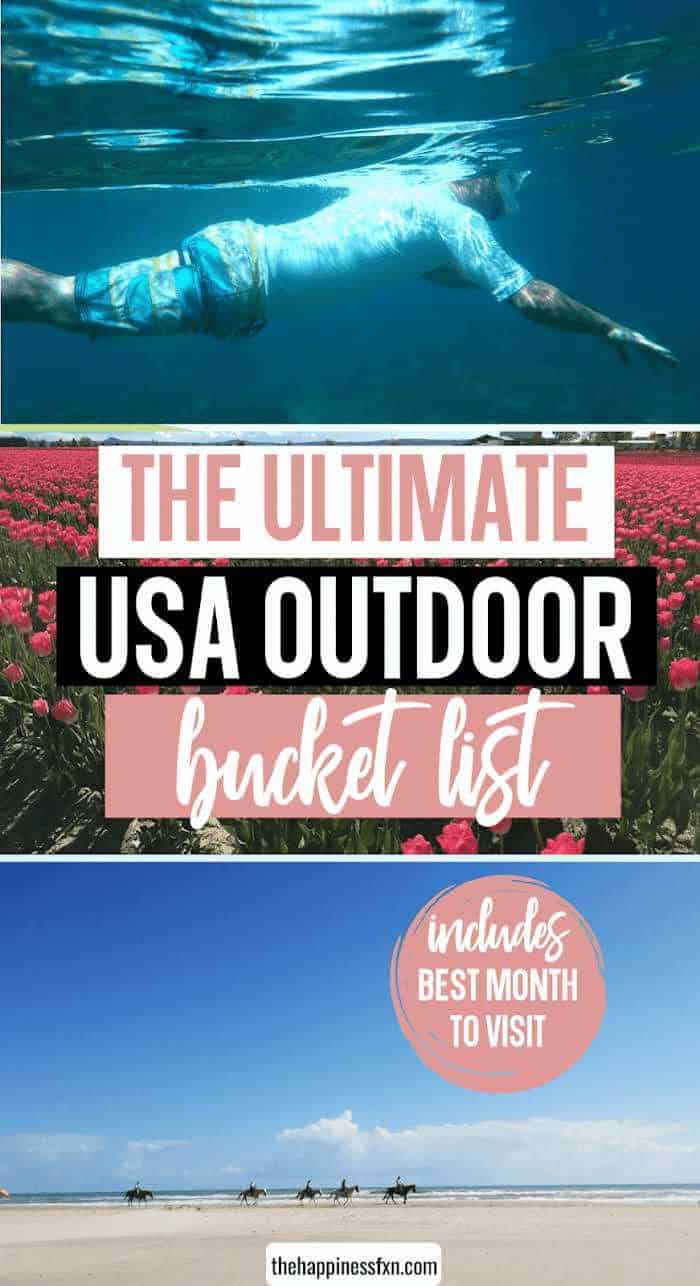 We would love to hear from you!
Have you been to any of these places?
Did any of our recommendations make your USA outdoor bucket list?
Follow us on Instagram